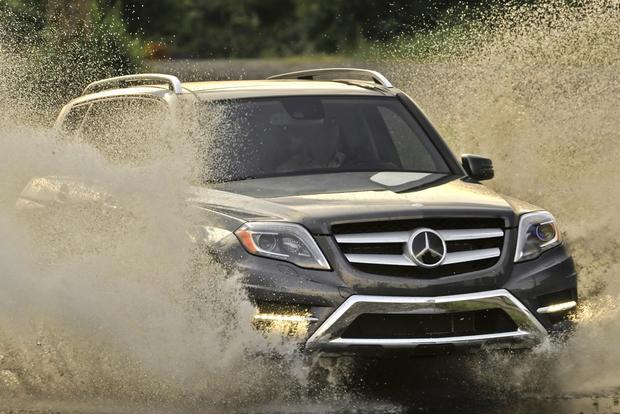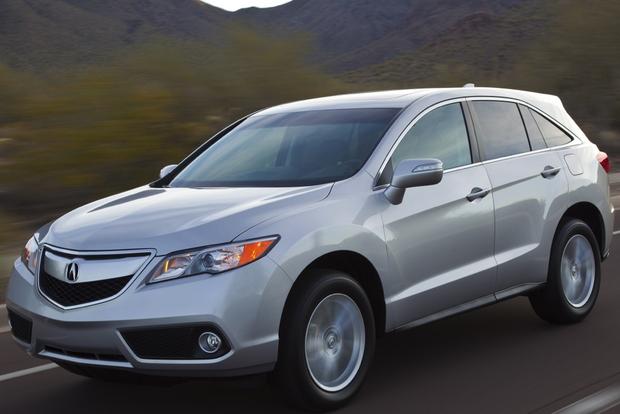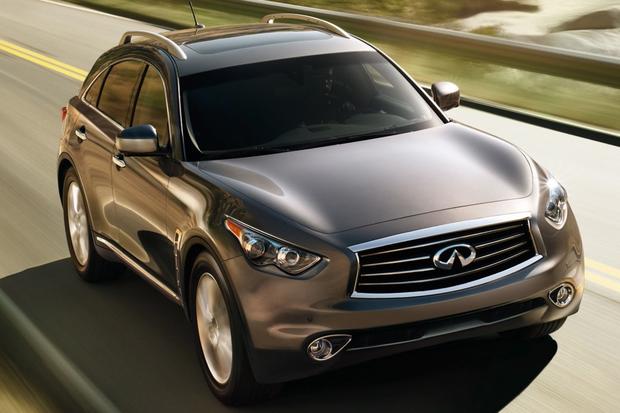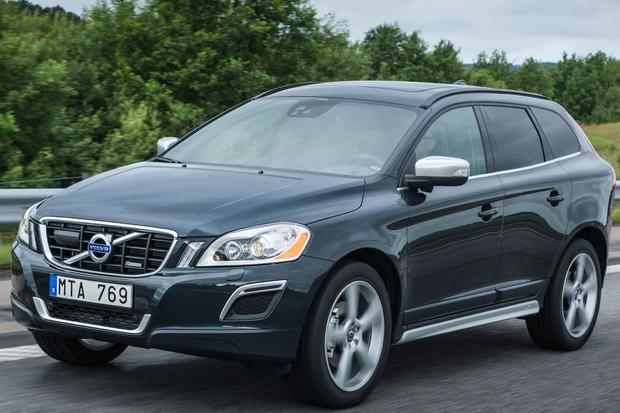 We've listed some of the best luxury SUV deals on some of our favorite models this month. That will help shoppers who have narrowed down their luxury SUV choices, and are now searching for the best price on a model they want.
Acura RDX
Four lease offers are available on the newly redesigned 2013 Acura RDX this month. Shoppers interested in leasing the crossover can get monthly payments as low as $399 per month for 36 months after $2,599 at lease signing. For those who would rather put nothing down, payments start as low as $470 for the same 36-month term. Adding the RDX's optional Technology Package boosts monthly payments to $449 and the down payment to $3,299. Or, for a zero-down lease, it increases payments to $540. But for many drivers, the extra cost is worth it. That's because the Technology Package adds features like a power liftgate, a navigation system and a hard drive for music.
Infiniti FX37
The 2013 Infiniti FX37 is available with two lease deals in March. For shoppers who don't need all-wheel drive, the FX37 can be had for $429 per month for 39 months. Unfortunately, that deal requires a big down payment of nearly $4,300. Shoppers who want the year-round security of all-wheel drive can also get a good deal on an FX37. If they put down the same $4,300, the feature adds just $10 to the SUV's lease price, bringing the total payment to $439 for 39 months. The powerful FX50 is also a deal this month, with payments starting from $679 after $4,499 down at lease signing.
Find an Infiniti FX37 for sale
Lincoln MKX
Lincoln is offering three deals on its midsize MKX crossover in March. One is a special lease rate. Through the end of March, lease shoppers can put nothing down and get a 39-month lease with payments starting at $479 per month. For drivers who would prefer to finance, Lincoln is offering interest rates as low as 0.9 percent for 36 months or 1.9 percent for 48 months. Unfortunately, the MKX doesn't offer any cash-back deals for drivers paying in full. But through the end of March, shoppers trading in a Ford or Lincoln can get up to $1,000 back on an MKX thanks to Lincoln's "owner loyalty" program.
Mercedes GLK350
Two great lease deals are available this month on the 2013 Mercedes GLK350. For shoppers who don't need all-wheel drive, Mercedes is offering the rear-drive GLK350 for $399 per month. While that offer requires a large $4,593 down payment, it also includes an attractive 30-month term, letting you swap cars sooner than the usual three-year lease allows. Shoppers who would rather get the comfort and safety of all-wheel drive can step up to the GLK350 4Matic. In March, that model is offered with payments from $419 after $4,713 down at lease signing.
Range Rover Evoque
Land Rover's newest model is the 2013 Range Rover Evoque. It offers two good deals in March for shoppers interested in leasing or financing their next luxury SUV. For buyers looking to finance an Evoque, Land Rover is offering 0.9 percent interest to qualified shoppers. While that figure is only available for 36-month terms, it's still a strong offer on a hot new SUV. Land Rover is also offering a low lease rate on the five-door Evoque, which has proven more popular with shoppers than its three-door stablemate. In March, shoppers can lease a five-door Evoque for 36 months with payments of just $399 per month after $3,725 at lease signing. Unfortunately, that offer requires shoppers to watch the odometer: it allows fewer than 850 miles per month.
Find a Range Rover Evoque for sale
Volvo XC60
The 2013 Volvo XC60 is available with a lease deal and a low-interest offer in March. Shoppers interested in leasing the SUV can take advantage of Volvo's "Sign and Drive" program. The program allows drivers to put nothing down and sign a 36-month lease on an XC60 for $449 per month. Plus, Volvo makes the first $449 payment, meaning shoppers don't have to pay a thing until the second month of their lease. For those looking to finance the XC60, Volvo also has an offer available in March. Qualified buyers can get interest rates as low as 0.9 percent for up to 36 months - a rate that's among the lowest available on any Volvo model.
What it means to you: We hope our list of luxury SUV deals helps you find a high-end SUV at a great price this month.