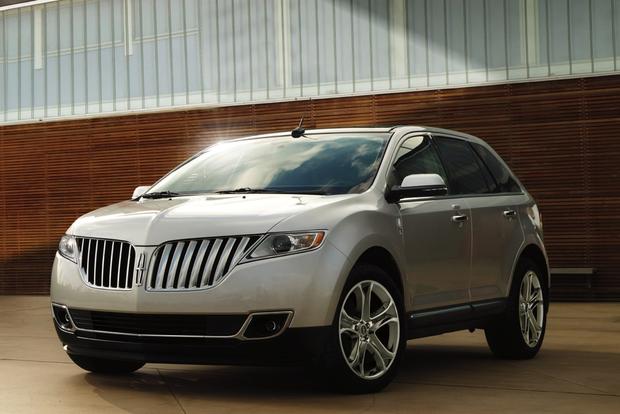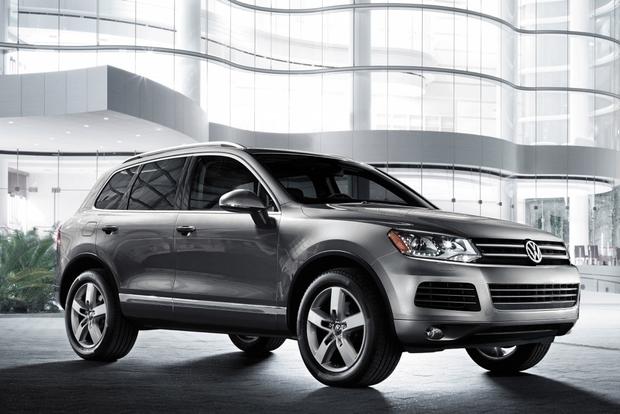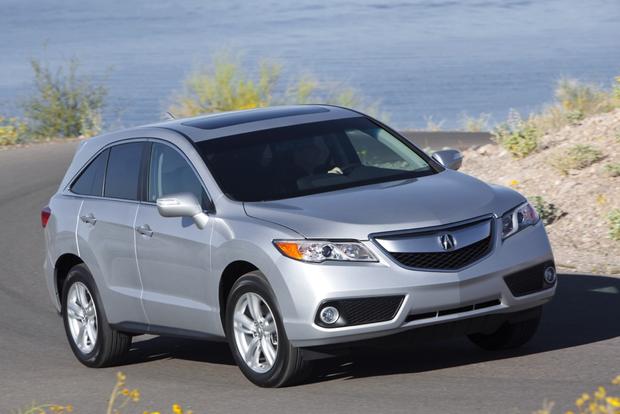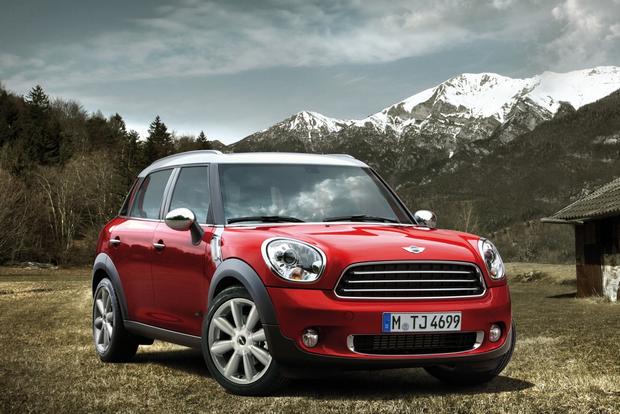 Choosing the right luxury SUV can be a difficult task. While we can't make the choice for you, we can certainly help you find a good price, whether you're leasing or buying. That's because our list of luxury SUV deals includes some of the top offers available in May on several of our favorite new models.
Acura RDX
The RDX is Acura's smallest SUV. While it doesn't offer 3-row seating, it now has standard V6 power, thanks to a recent redesign. Three incentives are available this month on the RDX. For drivers looking to finance the SUV, Acura is offering interest rates as low as 0.9 percent for up to 36 months. For qualified shoppers interested in leasing, Acura has two deals available in May. The first is a 36-month lease with payments starting at $379 per month after $1,999 due at lease signing. For shoppers who would rather have the gadget-laden Technology Package, the RDX's 36-month lease price increases to $439 per month after $2,499 down at lease signing.
Cadillac SRX
The SRX is Cadillac's midsize SUV, slotting below the large Escalade in the brand's lineup. Through the end of May, Cadillac is offering the SRX with two available incentives. The first is for qualified shoppers looking for the lowest possible interest rate. Those buyers can finance an SRX for 36 months with interest rates as low as zero percent. For drivers who would rather lease an SRX, Cadillac is offering a 36-month lease deal on the SUV in May. Shoppers who take advantage can get payments as low as $399 per month, though they have to put down nearly $4,000. They also have to stay under 10,000 miles per year.
Lincoln MKX
The midsize Lincoln MKX luxury crossover is based on the popular Ford Edge. In May, shoppers can get several deals on the MKX. For drivers looking to lease, the MKX is available for 36 months with payments starting at $379 per month. The only catch: The deal requires putting down nearly $3,700. For drivers looking to finance an MKX, Lincoln also has an offer this month. The SUV is available with 0.9 percent interest for 36 months, 1.9 percent for 48 months or 2.9 percent for 60 months. Lincoln is offering $1,000 cash back for returning Ford buyers, as well, or those trading in a rival automaker's vehicle.
MINI Countryman
The 4-door, 5-seat Countryman is a compact SUV with upscale appointments from BMW's MINI brand. In May, it's offered with one incentive for shoppers interested in financing their next crossover. MINI says qualified buyers looking to finance the Countryman can get interest rates as low as 0.9 percent for up to 36 months. The deal is available on all Countryman models this month, including the turbocharged Countryman S. That model makes 181 horsepower, giving it spry acceleration numbers -- especially with an available stick shift.
Find a MINI Countryman for sale
Volkswagen Touareg
The midsize Volkswagen Touareg shares its platform with the sporty Porsche Cayenne SUV. It also rivals many high-end SUVs, considering its upscale appointments. In May, Volkswagen is offering the Touareg with two available deals. The first one is for shoppers looking to finance the Touareg. That deal gives qualified buyers the chance to get interest rates as low as 0.9 percent for up to 66 months. Lease shoppers also get an incentive in May. Through the end of the month, the Touareg is available for 39 months with payments from just $579 per month -- an offer that requires nothing down at lease signing.
Find a Volkswagen Touareg for sale
What it means to you: Today's best luxury SUV deals are listed for drivers who want a high-end vehicle with go-anywhere capabilities.
Incentives can vary based on where you live, so residency restrictions may apply. Also, only buyers with very good credit will qualify for most of these deals. Not all incentives are available to all customers.