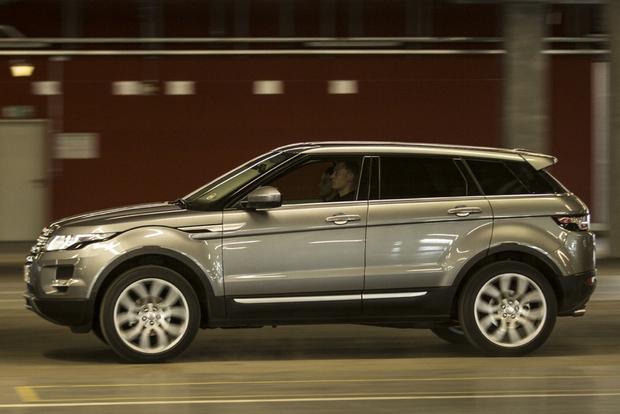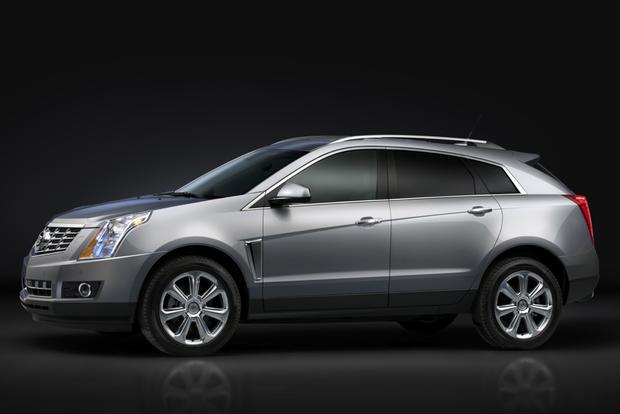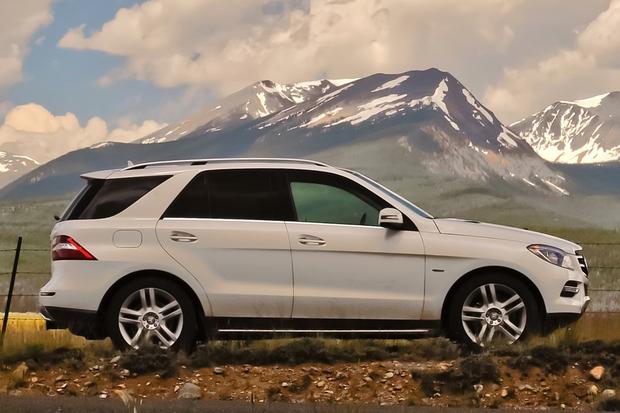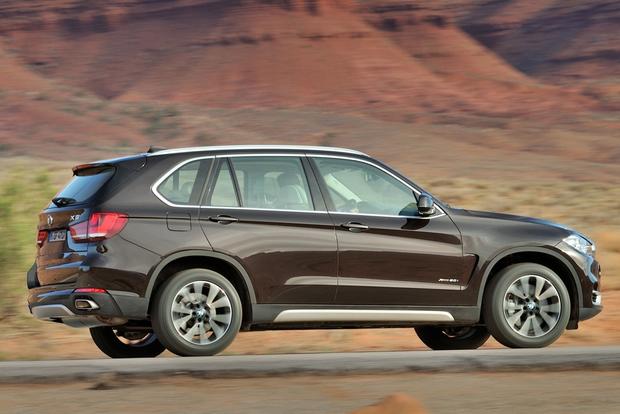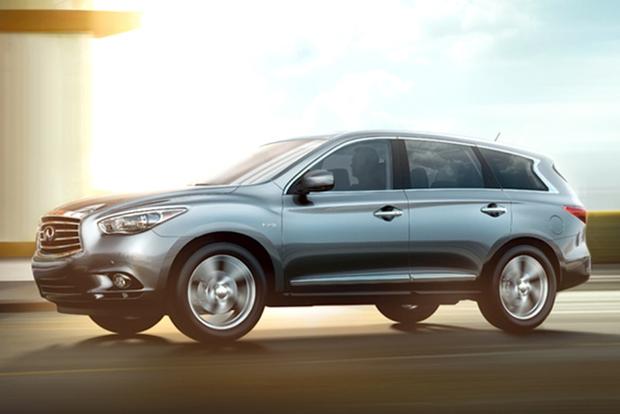 As the year winds down, many high-end automakers are vying for sales success against rivals. That's especially true in the luxury SUV segment, where many automakers are offering strong luxury SUV deals and incentives to help entice buyers who may be on the fence. We've rounded up some of the top deals on a few of our favorite models.
BMW X5
The BMW X5 is a midsize luxury SUV with a standard 6-cylinder engine and third-row seating. A redesigned X5 has arrived for the 2014 model year, which means that drivers interested in a sporty luxury SUV can add the latest X5 to their shopping lists. BMW is helping with a few November incentives, including interest rates as low as 2.99 percent for up to 36 months. Shoppers can also get a lease deal this month on the latest X5, with payments on rear-wheel-drive models starting at $599 per month for 36 months. Upgrading to all-wheel drive adds about $30 per month to the payment, though both models require $4,350 down at lease signing.
Cadillac SRX
The Cadillac SRX is a midsize luxury SUV with 2-row seating and standard V6 power. In November, Cadillac is offering strong deals on the SRX whether you're interested in financing or leasing. For drivers looking to finance, Cadillac is offering 0 percent interest for up to 36 months on all 2014 SRX models, or 0 percent for 60 months on the 2013 SRX. If you'd rather lease, Cadillac also has a deal in November: payments from $369 per month for 36 months on the 2014 SRX. The only catch is that taking advantage of that deal requires a whopping $4,300 down at lease signing.
Infiniti QX60/JX35
The Infiniti JX35 is renamed QX60 for the 2014 model year. But it's still the same vehicle: a 3-row crossover with V6 power and lots of technology. Drivers who don't mind the old name can still get a JX35 this month with lease rates from $449 per month for 39 months after $3,799 down at lease signing. For those who want a 2014 model, the QX60 is offered with payments from $499 per month with the same money down. Infiniti is not yet offering incentives on its QX60 Hybrid, which is new for the 2014 model year.
Find an Infiniti QX60 for sale
Mercedes ML350
The 2014 Mercedes ML350 is a midsize luxury crossover with 2-row seating. It comes standard with rear-wheel drive, though Mercedes' 4Matic all-wheel drive is optional. In November, drivers can take advantage of two good lease deals on the ML350. For those who don't need 4Matic, a rear-wheel-drive 2014 ML350 starts at $599 per month for 36 months with $4,893 down at lease signing. If you want to add all-wheel drive, you'll pay $619 per month for 36 months with $5,313 down at lease signing.
Find a Mercedes ML350 for sale

Range Rover Evoque
The Range Rover Evoque is a stylish new luxury SUV with a 4-cylinder engine and a "Range Rover junior" look. Two incentives are offered on the 2013 Evoque through the end of November. One is a lease deal that touts payments from just $419 per month for 36 months after $2,995 down at lease signing. The other is an enticing low-interest deal that offers 0.9 percent interest to qualified drivers for up to 36 months on all Evoque models. That's a better deal than most low-interest luxury SUV offers.