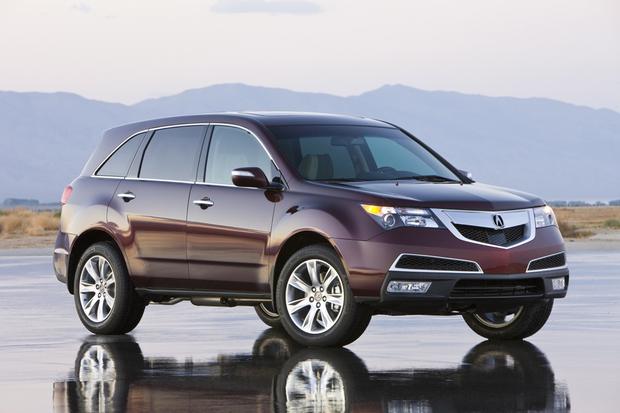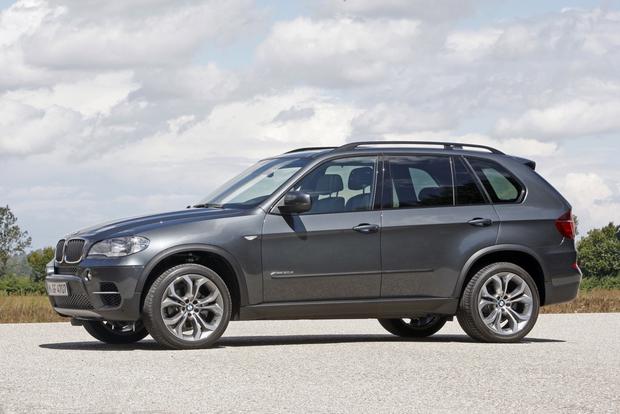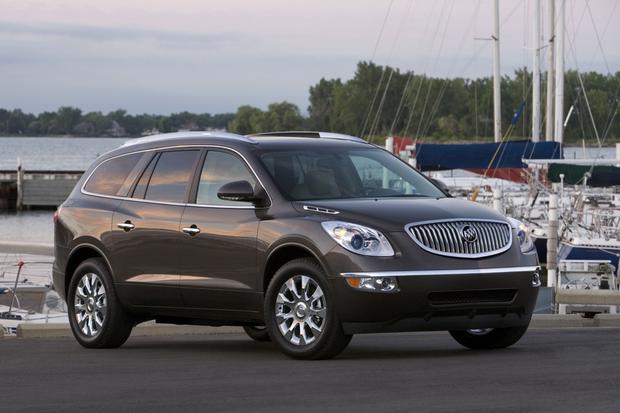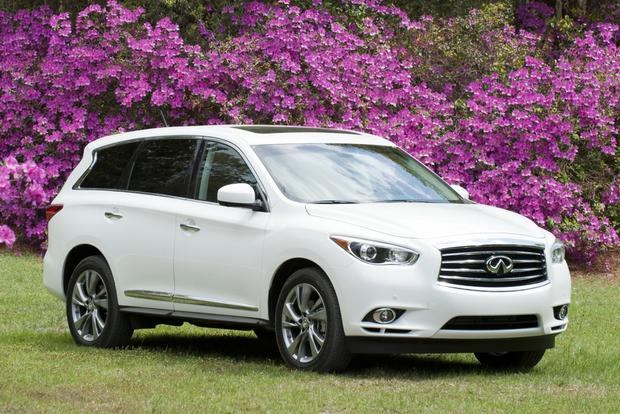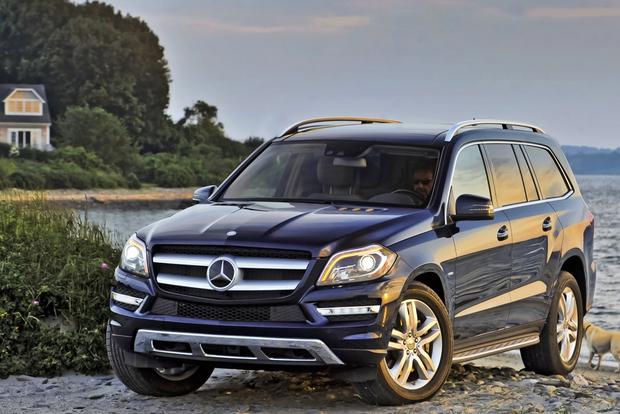 Shoppers interested in a brand new luxury SUV for the winter will find several great deals available in September as the model year winds down. Our latest list highlights luxury SUV deals and incentives, giving buyers important information before they add a new vehicle to their garage.
Acura MDX
In an effort to clear out remaining inventory, Acura is offering several incentives on its midsize MDX luxury SUV throughout September. According to the automaker, shoppers interested in a remaining 2012 MDX can get interest rates as low as 0.9 percent for up to 60 months--a rare offer for a luxury brand. The automaker is also advertising two 36-month lease deals to cut stock levels as 2013 models begin to arrive. The first, which requires a $1,999 down payment, touts monthly payments of just $449. The second is a zero-down lease--a rarity among luxury automakers--which offers payments starting from $490 per month.
BMW X5
Although BMW isn't running any specials on leftover 2012 X5 models in dealer inventory, the automaker is advertising several attractive lease rates on 2013 models. According to the automaker, lease shoppers interested in a base-level 2013 X5 xDrive35i can get a 35-month lease with payments of just $539 after $4,264 at lease signing. That makes the X5 just $40 per month more than the recently redesigned X3 xDrive35i, which BMW is offering with a similar down payment. And despite its aging design, we'd recommend the X5 for its larger size, increased practicality, and improved standard equipment--especially for such a reasonable price jump.
Buick Enclave
Buick's handsome Enclave crossover is available with two good deals in September. The first is for shoppers looking to buy outright, as Buick is offering up to $2,000 cash back--a rare figure in the upscale SUV segment. For qualified buyers interested in financing, Buick has another generous offer: zero percent interest for up to 72 months, which is practically unheard of among the Enclave's rivals. Both deals are available for any of the Enclave's trim levels, which feature GM's muscular 288-horsepower 3.6-liter V6 and standard features like tri-zone automatic climate control, Bluetooth and 19-inch alloy wheels.
Infiniti JX
Infiniti's latest crossover is available with an attractive lease deal in September. According to the automaker, shoppers interested in leasing a 2013 JX35 can get a 39-month term with payments as low as $499 per month. Better yet, that payment applies to both the rear-wheel drive JX35 and its more capable all-wheel drive stablemate, meaning buyers in the Snow Belt don't have to pay more to contend with bad weather. The only difference is the lease's down payment: the rear-drive JX35 is available with $3,499 down, while the all-wheel drive model commands only a slight premium with $3,799 due at signing.
Mercedes GL-Class
Although Mercedes is offering lease deals on each of its SUVs in September, the best rates are available on the full-size, highly luxurious GL450. According to the automaker, shoppers interested in the SUV can lease it for just $729 per month, a rate that's just $100 higher than the smaller ML350. And while taking advantage of the GL450's lease rate requires a large down payment of nearly $6,400 at lease signing, the SUV boasts refreshed styling and a new turbocharged V8 that achieves improved fuel economy compared to its naturally aspirated predecessor.