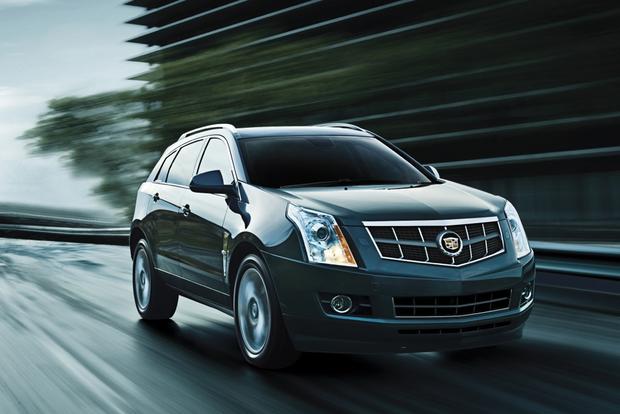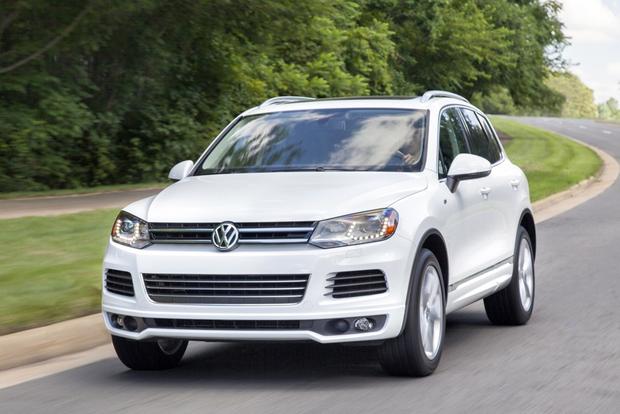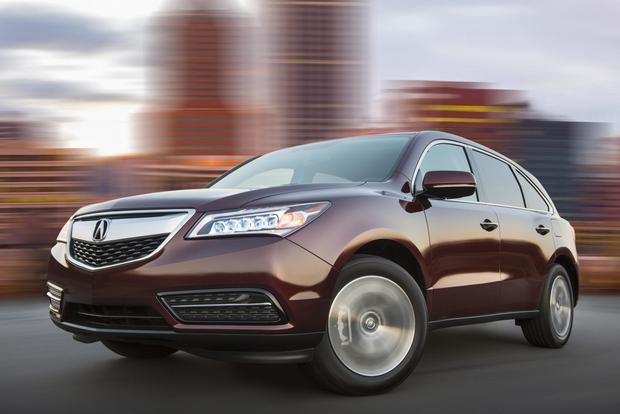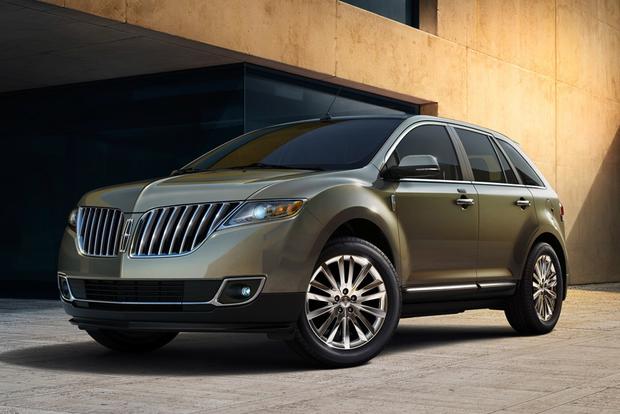 The best luxury SUVs on the market are offered in September with a host of incentives. Our list of luxury SUV deals highlights just that, proving that many of today's top models are available with several lease deals, low-interest rates and even the occasional cash-back offer.
Acura MDX
The Acura MDX is a midsize luxury SUV with standard V6 power and 3-row seating. In September, shoppers can get a great deal on a new MDX whether they're looking to lease or finance. For those who would prefer to finance, Acura is offering 0.9 percent interest for up to 36 months on all 2013 MDX models. Drivers who would rather lease can also get a good deal, as Acura is offering the 2014 MDX for 36 months with payments from $459 per month after $2,499 down at lease signing. For those who want all-wheel drive, that figure jumps to $489 per month and $2,599 down at lease signing.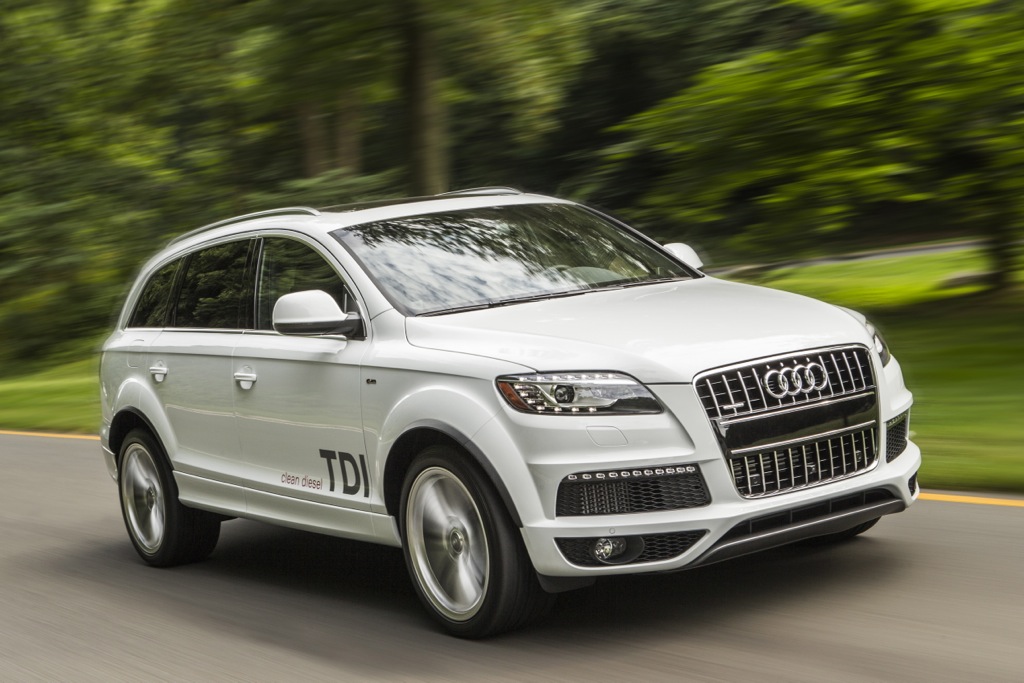 Audi Q7
Audi's Q7 luxury SUV offers three rows of seats and available diesel power. In September, it's the diesel that's the best deal thanks to a few cash-back and low-interest incentives from Audi. The best deal is a low-interest offer that boasts rates as low as 1.9 percent on all 2013 or 2014 Q7 TDI models -- a rare low-interest deal from Audi. But Audi is also offering cash-back incentives this month, ranging from $1,000 back on a 2013 or 2014 Q7 TDI to $1,500 back on all Q7 models for "Audi loyalty" customers who currently own an Audi.
Cadillac SRX
The 2013 Cadillac SRX is a midsize SUV with V6 power and seating for five. Shoppers interested in an SRX can take advantage of a strong low-interest finance offer in September. Through the end of the month, qualified shoppers can get an SRX with interest rates as low as 0 percent for up to 60 months -- a deal designed to clear dealer lots as 2014 models begin to arrive. For those who want something bigger, the same deal is available on the full-size Cadillac Escalade.
Lincoln MKX
Lincoln's midsize MKX SUV offers seating for five and standard V6 power. In September, it's offered with a few incentives to help move 2013 models from dealer inventory. Cash buyers, for instance, can take up to $1,000 cash back on any remaining 2013 MKX. For shoppers looking to finance, Lincoln is offering 0 percent interest for up to 60 months or 1.9 percent for 72 months.
Range Rover Evoque
The Range Rover Evoque is the smallest model on its upscale Range Rover line. Powered by a turbocharged 4-cylinder engine, the Evoque offers two incentives in September: a lease deal and a low-interest offer. For qualified drivers looking to finance their Evoque, the low-interest deal may be the best choice. It includes 0.9 percent interest for up to 36 months on all 2013 Evoque models. For shoppers who would rather lease, Land Rover has another enticing offer available: Through the end of the month, drivers can get a 5-door Evoque from $419 per month for 36 months after $2,995 down at lease signing.
Find a Range Rover Evoque for sale
Volkswagen Touareg
The upscale Volkswagen Touareg shares its architecture with the sporty Porsche Cayenne SUV. In September, the 2013 Touareg is available with a special offer for drivers interested in financing. Through the end of the month, Volkswagen is offering 0 percent interest on all 2013 models to clear out inventory. That includes the 2013 Touareg, which is largely the same as the 2014 model. The only difference is the 2014 Touareg doesn't boast any low-interest financing offers.
Find a Volkswagen Touareg for sale
What it means to you: Shoppers who want a good luxury SUV at a strong price can find just that thanks to our list of luxury SUV deals.