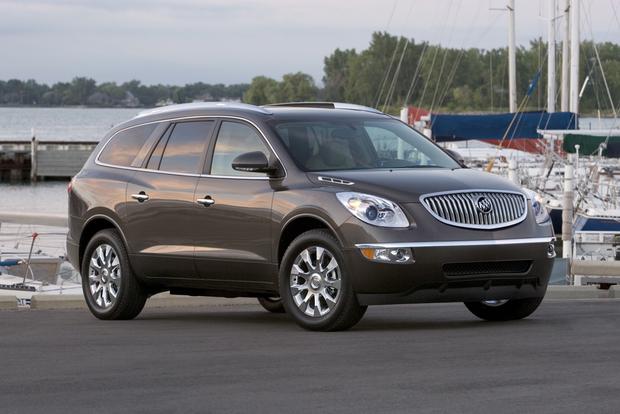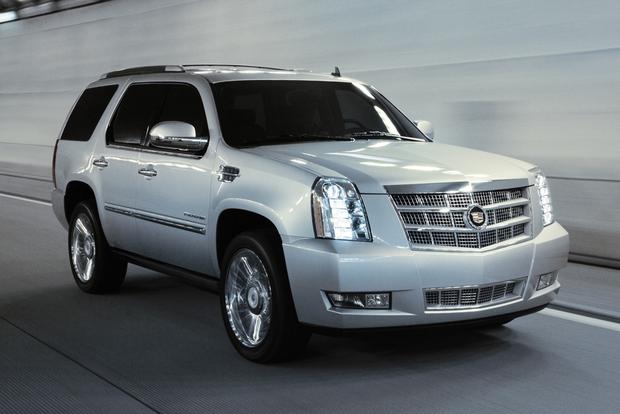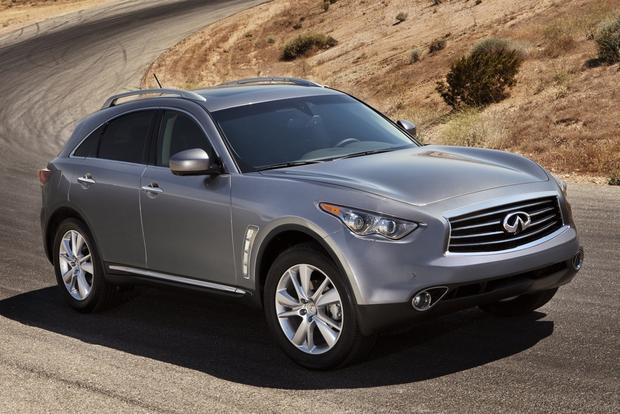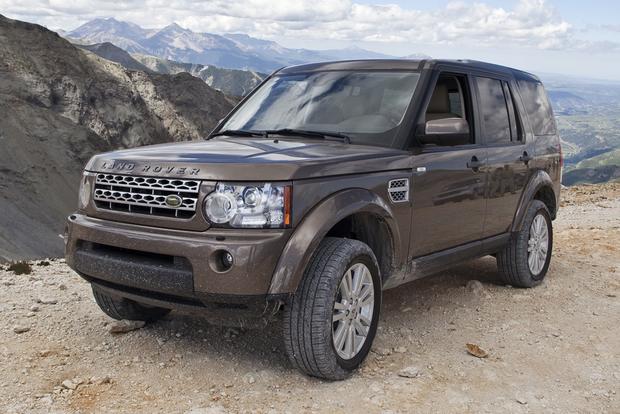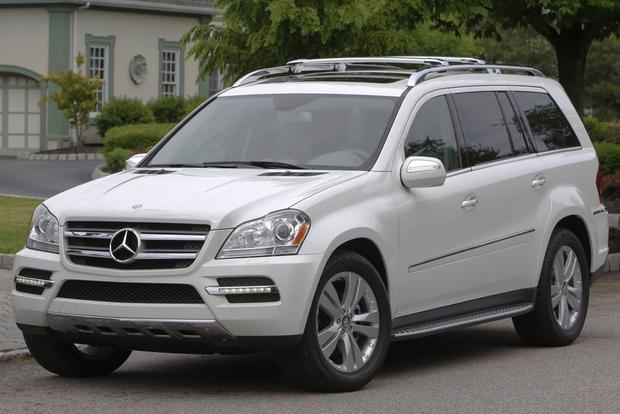 With an ever-increasing number of luxury SUVs available on the market, it can be difficult for shoppers to pick out the right one - let alone find the best deal. We've rounded up some of the top incentives available in May on a variety of upscale SUVs, providing an upper hand to buyers who are ready to pull the trigger after narrowing down their choices.
Buick Enclave
Buick is so intent on car shoppers experiencing its vehicles that the GM brand is doling out 24-month, zero-down leases with low monthly payments and a host of perks. Dubbed the "Buick Experience," the program includes two years of free maintenance, two years of free OnStar and two years of free SiriusXM satellite radio - a package that costs just $433 per month for Buick's large Enclave SUV. For SUV shoppers who would rather purchase an Enclave, Buick is also offering $1,500 cash back or zero percent interest rates for up to 60 months on the SUV, which will be facelifted later this year.
Cadillac Escalade
Cadillac's large Escalade exudes style, attitude and presence - and through the end of the month, it's available with several incentives that make it more attainable than ever. For buyers interested in financing an Escalade, Cadillac is offering interest rates as low as 0.9 percent for up to 36 months on nearly all models, from the standard-length Escalade to the stretched Escalade ESV - and even the distinctive Escalade EXT pickup. Looking for something smaller? Cadillac is offering the very same deal on its midsize SRX crossover, which includes much of the Escalade's flair in a more compact package.
Infiniti FX
SUV shoppers interested in Infiniti's uniquely styled FX can take advantage of several great deals throughout May. For shoppers looking to lease the SUV with nothing down, Infiniti is offering monthly payments starting at $619 for the base-level FX35 or $819 for the wild 390-horsepower, V8-powered FX50. But those rates fall dramatically with $4,299 down, as Infiniti is advertising 39-month lease payments as low as $499 for the FX35 or $699 for the FX50 following the substantial down payment. Buyers looking to finance their FX can also get a great deal, with Infiniti offering interest rates as low as 1.9 percent for up to 60 months on the sporty SUV, or just 2.9 percent for buyers looking to spread out their payments over 72 months.
Land Rover LR4
The go-anywhere styling and capabilities of Land Rover's upscale LR4 are slightly more reachable through the end of June thanks to two special offers from the luxury brand. According to Land Rover, car shoppers looking to lease a well-equipped LR4 can get the SUV with monthly payments from just $749 after $2,995 down - a good deal compared to competition from BMW, Mercedes and Audi. Buyers looking to finance the SUV instead will also find a deal, with Land Rover offering 1.9 percent interest for up to 36 months on the LR4 - and its entire model lineup - through the end of June.
Mercedes GL-Class
Car shoppers who can stomach a high down payment will find a great lease deal on Mercedes' largest SUV throughout May. According to the automaker, the 2012 GL450 is now available with an attractive 24-month lease term with monthly payments starting at just $649. The catch? Buyers must fork over a whopping $6,443 at lease signing - a large figure, but one that helps lock in the large GL450's monthly payment at midsize SUV levels for the next two years.
What it means to you: Although luxury SUVs may seem expensive, new special offers and incentives from automakers can help lessen the sticker shock.