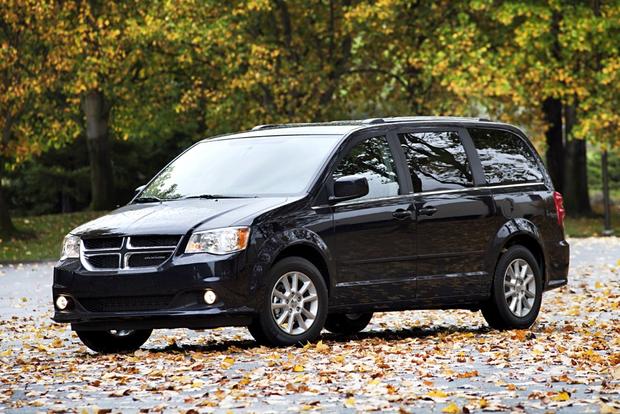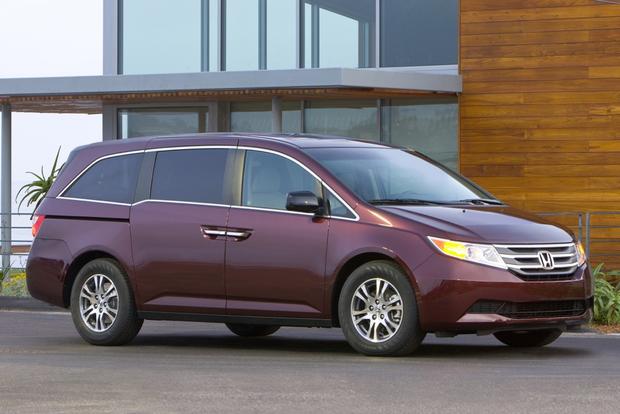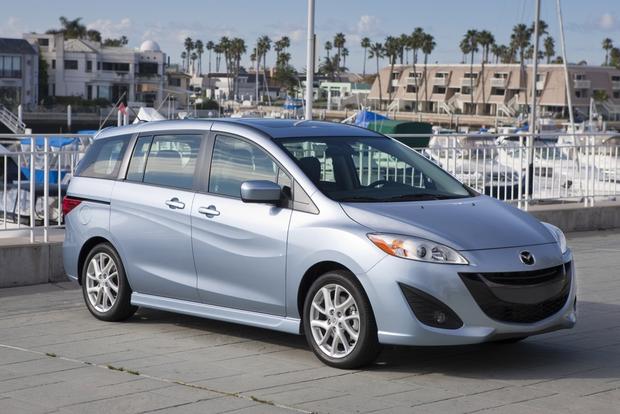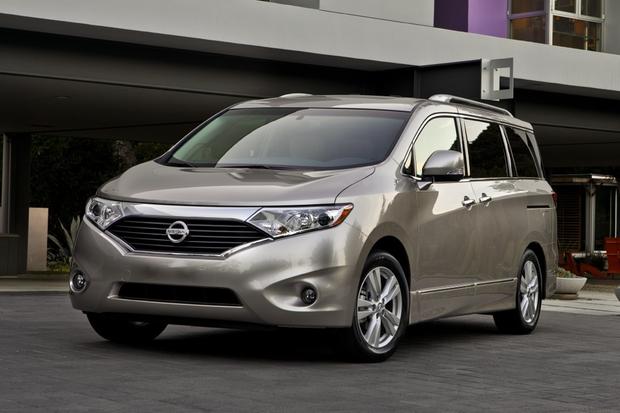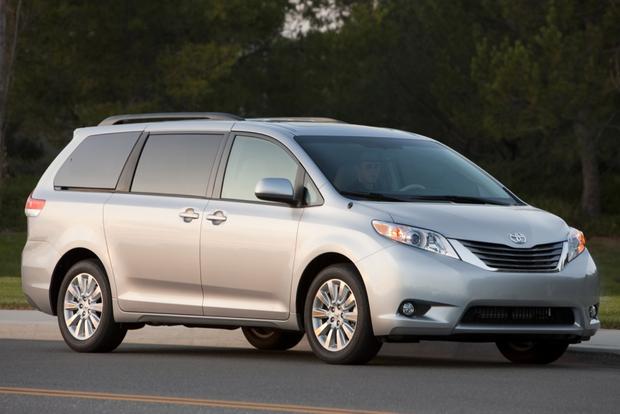 With so many models to choose from, it can be hard to pick the right minivan. It can also be difficult for buyers to find the best deal, with incentives changing monthly and frequent equipment revisions. We've rounded up some of the best August deals to arm shoppers with good information before they begin narrowing their search for the perfect minivan.
Dodge Grand Caravan
Dodge is offering a long list of incentives on its 2012 Grand Caravan throughout August, with deals available for customers looking to lease, finance or buy outright. For lease shoppers, Dodge is offering its base-level Grand Caravan SE for 39 months with payments as low as $279 after $2,999 at signing. Qualified buyers who would prefer to finance will find interest rates as low as zero percent for up to 60 months, or up to 36 months on the base-level Grand Caravan "American Value Package." For buyers looking to pay in full, Dodge is offering cash back deals of up to $1,750 on SE, SXT, Crew and R/T models, or $500 back on the already inexpensive American Value Package trim, which starts at around $22,000 including destination.
Find a Dodge Grand Caravan for sale
Honda Odyssey
Honda's popular Odyssey is available in August with a purchase offer and two generous lease deals. For qualified buyers looking to finance a 2012 Odyssey, the automaker is advertising interest rates as low as 0.9 percent for up to 60 months. Lease shoppers, meanwhile, will find two deals: The first touts a 36-month term on a base-level Odyssey LX with payments as low as $259 after $1,999 at signing. The second lease incentive also covers the 2012 Odyssey LX, though it differs from the first offer by boasting nothing due at signing and monthly payments of $310 for 36 months. For shoppers who would prefer an Odyssey EX, we think it would be easy to lease the feature-laden van for under $300 per month after around $2,500 at signing, or under $400 per month with nothing down.
Mazda5
The compact Mazda5 is among our favorite minivans thanks to its unique combination of strong fuel economy, car-like maneuverability and generous standard equipment. It also includes seating for six despite a small size that makes it perfect for city-dwelling minivan shoppers. Through the end of August, Mazda is offering an impressive incentive on the van, touting zero percent interest for up to 36 months. If that's not enough to move you, Mazda is also advertising no payments for 90 days, meaning buyers who buy a new Mazda5 in August won't have to make their first payment until November.
Nissan Quest
The bold Nissan Quest is available in August with lease and purchase offers. For shoppers looking to lease the minivan, Nissan is advertising a 39-month term on its base-level Quest S that starts at $299 with $2,999 at signing. While several rivals offer a lower monthly payment, the Quest S boasts the newest design in the segment and generous equipment levels, which include iPod connectivity, keyless access with push-button starting and a muscular 260-horsepower V6 engine. For shoppers who would prefer to buy a 2012 Quest, Nissan is offering interest rates as low as zero percent for 36 months and 1.9 percent for 60 months. Buyers paying in full can take advantage of a great deal in August, with Nissan advertising up to $2,750 cash back depending on trim level.
Toyota Sienna
For shoppers interested in financing their next minivan, the Toyota Sienna offers an unbeatable deal in August. According to the automaker, qualified buyers can get interest rates as low as zero percent for a whopping 48 months--a rare deal among minivans, and especially unusual coming from Toyota. The automaker is also offering a 36-month lease special on well-equipped, V6-powered Sienna models in August, touting monthly payments off $279 after $2,999 at signing. Toyota also points out that the 2012 Sienna comes with its Toyota Care plan, which provides complimentary roadside help for the first two years of ownership or the first 25,000 miles.
What it means to you: It can be hard to choose the right minivan, but our list of August deals points out incentives that may help buyers narrow the field.