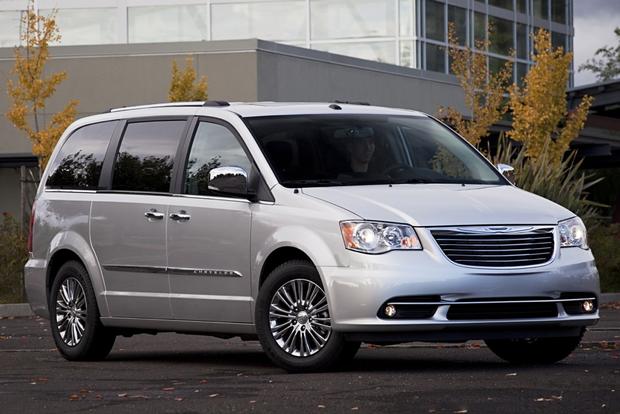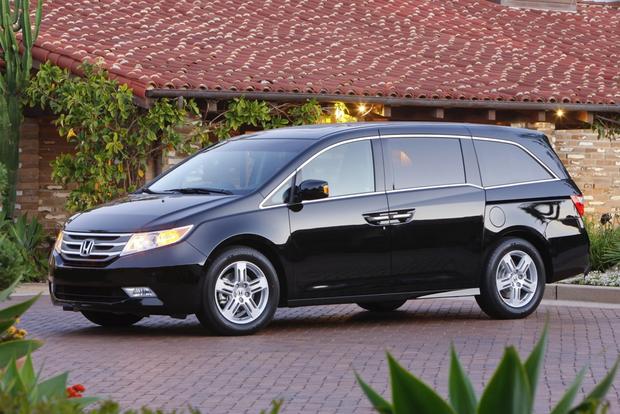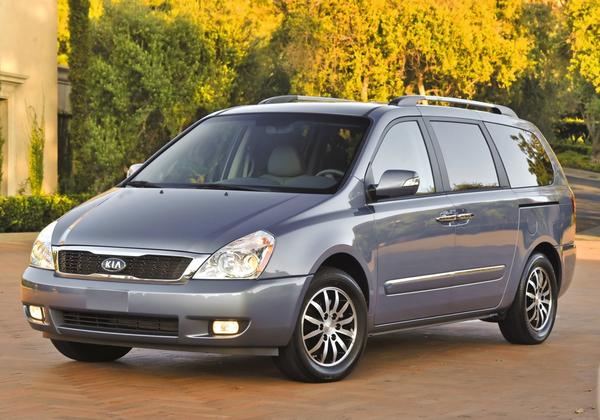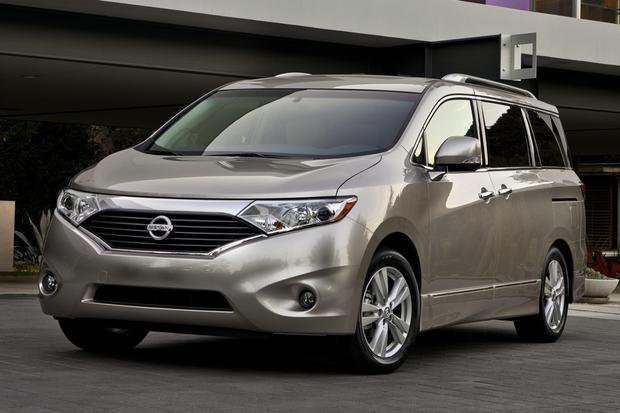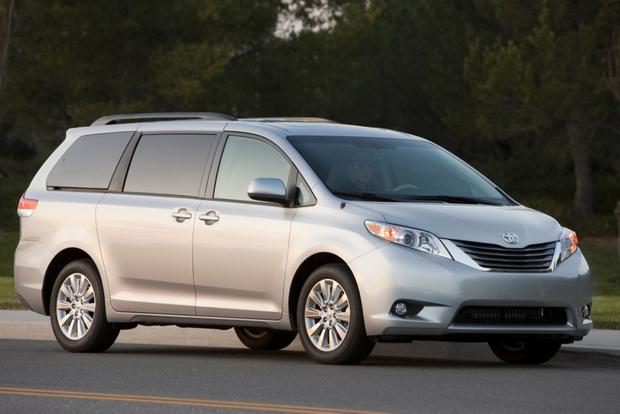 It can be difficult to sort through the myriad of minivan choices offered by automakers-and even more challenging to find the best deals. We've compiled a list of the best special offers and incentives available throughout July on our favorite minivans, allowing buyers to narrow their searches based on the most affordable new vans on the market.
Chrysler Town & Country
Car shoppers interested in leasing a luxurious new Chrysler Town & Country will find a great deal offered by the automaker throughout July. According to Chrysler, lease deals on the van start at a reasonable $299 per month after $2,999 due at signing for the base Town & Country Touring, which offers impressive standard equipment ranging from cruise control and remote keyless entry to a rear-view camera and a DVD player for rear-seat passengers. Thanks to a recent face-lift, the Town & Country also now includes Chrysler's 3.6-liter Pentastar V6, which produces 283 horsepower and achieves up to 25 mpg.
Find a Town & Country for sale.
Honda Odyssey
Honda doesn't offer a cash back deal on its popular Odyssey minivan, but the automaker is touting incentives for buyers looking to lease or finance the van throughout July. For qualified buyers looking to finance a 2012 Odyssey, Honda is advertising interest rates as low as 0.9 percent for up to 60 months. Lease customers will also find a great deal in July, with Honda touting a zero-down lease with monthly payments of $340 for the base Odyssey LX. For shoppers who would prefer a lower monthly payment to a zero-down deal, Honda is also offering rates as low as $289 per month after $1,999 at signing.
Kia Sedona
Kia's aging Sedona offers several major incentives for minivan shoppers interested in financing their next van or buying with cash. For cash buyers, Kia is advertising up to $2,500 back on any new 2012 Sedona-an offer that can be combined with interest rates as low as 1.9 percent for shoppers looking to finance. But the July deals don't stop there. Kia is also offering up to $1,500 cash back through the end of the month for shoppers currently driving a competitor's minivan. Current Kia owners can also get a price break on a new Sedona, with the automaker providing up to $1,500 back in "customer loyalty cash" for buyers trading in their old Kia on a new Sedona.
Nissan Quest
Nissan's recently redesigned Quest is available with several incentives throughout July. The best deals are on upscale SV, SL and LE trim levels at 0.9 percent financing for up to 60 months. The rate increases to 1.9 percent for the base Quest S. The high-end models also come with cash back offers of up to $2,750, while the Quest S can be had with up to $1,000 back. But while those deals will undoubtedly spur many buyers to add the Quest to their shopping lists, one more incentive may pique the interest of child-toting minivan buyers. According to Nissan, the 2012 Quest SL can be had throughout July with a free rear-seat DVD player-a must-have option that normally sells for $2,100.
Toyota Sienna
Despite high demand and a recent redesign, Toyota's popular Sienna can be had with several major incentives throughout July. According to the automaker, qualified minivan buyers looking to finance a 2012 Sienna can get zero percent interest for up to 48 months, or 0.9 percent for up to 60 months. For shoppers who would prefer to lease, Toyota is touting monthly payments as low as $279 after $2,999 down. Best of all, both deals feature Toyota's new complimentary maintenance plan with 24-hour roadside assistance, which is included on the automaker's entire lineup and lasts up to two years or 25,000 miles.
What it means to you: Even the most popular minivans are available with impressive special offers throughout July.