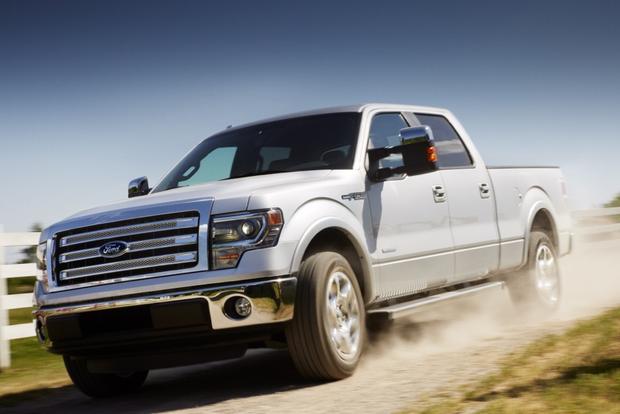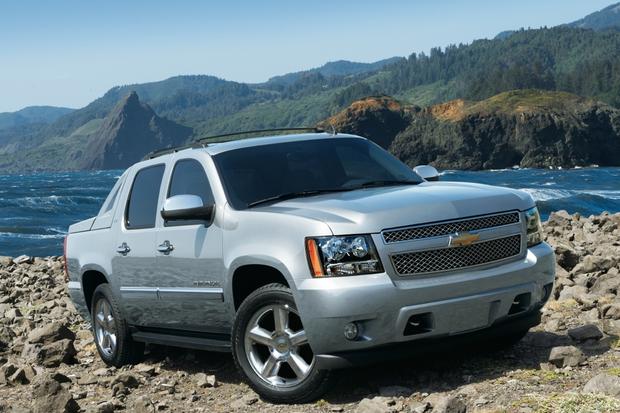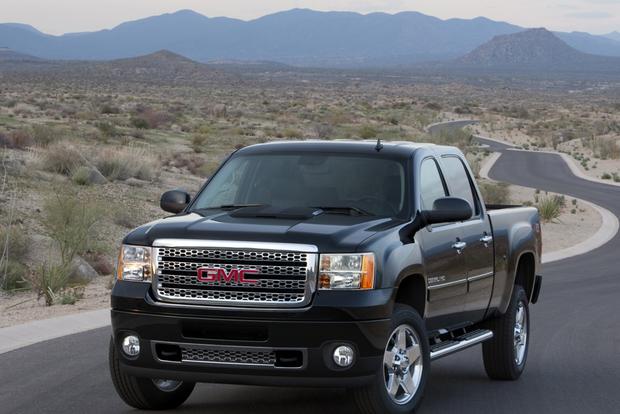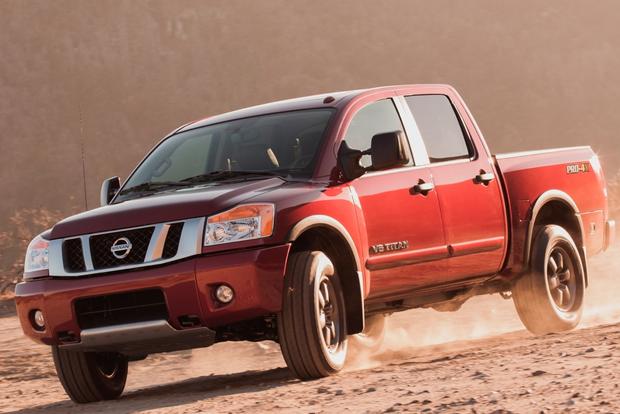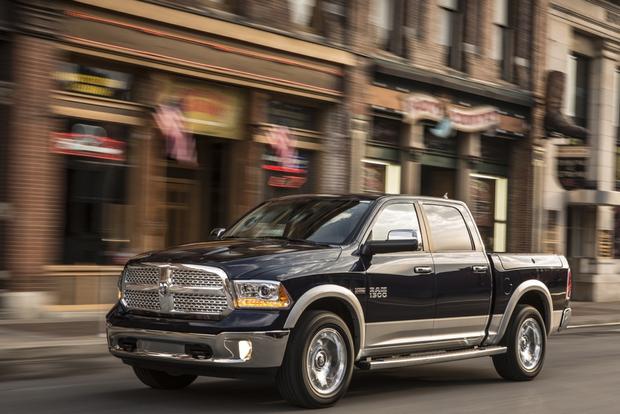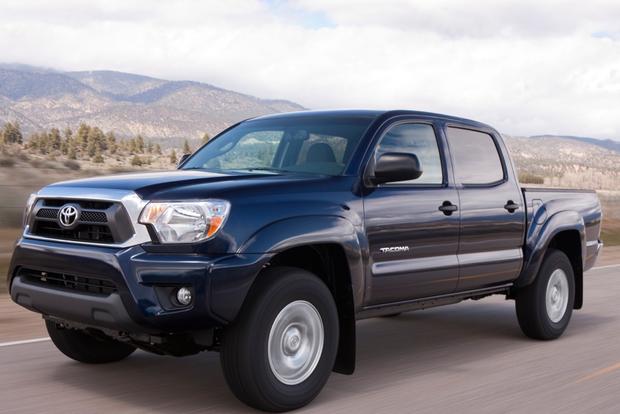 Shoppers looking for a good deal on a truck have come to the right place. We've rounded up each of this month's best pickup truck deals for drivers who want one of today's best new trucks at a great price.
Chevrolet Avalanche
The 2013 Chevrolet Avalanche is a 4-door pickup with a midgate that allows drivers to increase the bed length. A host of incentives are offered on the pickup in April. Shoppers looking to finance the truck will get the best deal if they find a leftover 2012 model. That's because Chevrolet is offering interest rates as low as zero percent for up to 72 months -- a deal that jumps to 3.9 percent for 2013 models. Cash buyers will also get a better deal on a leftover 2012 Avalanche. That's because the pickup is available with up to $5,000 cash back -- a number that drops to $2,000 for buyers who choose the highly similar 2013 model.
Find a Chevrolet Avalanche for sale
Ford F-150
The 2013 Ford F-Series remains America's most popular vehicle. This month, the 2013 Ford F-150 is available with finance deals and cash-back offers. For shoppers who want to finance the truck, Ford is offering interest rates as low as 0.9 percent for 36 months or 1.9 percent for 48 months. These low rates also can be combined with up to $1,000 cash back, adding an extra incentive for finance shoppers. For buyers paying in full, the 2013 F-150 is available with up to $3,000 cash back. As always, Ford will provide an extra $500 cash back to police officers and active members of the military.
GMC Sierra
The popular 2013 GMC Sierra pickup will be replaced for the 2014 model year. In April, it's offered with a host of incentives. Zero percent interest is available on nearly all models. On the 2013 Sierra 1500, GMC is offering that rate for up to 60 months, while it's available for up to 72 months on the Sierra 2500 or 3500. For shoppers paying in full, the Sierra is available in April with up to $3,000 cash back. Buyers willing to consider a leftover 2012 model get an even better deal, as the truck's cash-back incentive increases to $5,500 for most of the truck's body styles and trim levels.
Find a GMC Sierra 1500 for sale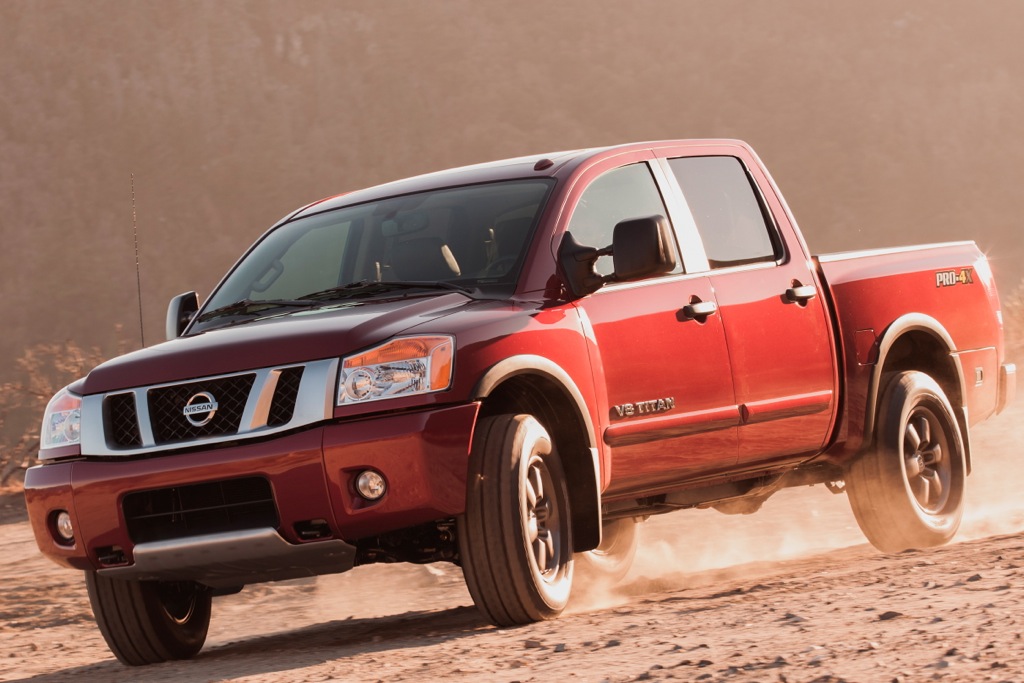 Nissan Titan
As usual, there are many strong incentives on Nissan's full-size Titan pickup this month. The best deal is for buyers paying with cash. That's because Nissan is offering a whopping $5,850 cash back on the Titan in April. And if you factor in the Titan's option packages, you'll save even more. Buyers looking to finance a Titan will get a good deal too, as Nissan is offering interest rates as low as zero percent for up to 60 months. The last special offer is a lease deal that touts a 39-month term. Shoppers who take advantage of that deal can get payments as low as $499 per month after $2,999 up front.
RAM 1500
The 2013 RAM 1500 is a newly updated full-size pickup with many deals available this month. Interestingly, there aren't any major low-interest offers available: The RAM's best deals tout only 2.9 percent interest for up to 36 months. But there are many cash-back offers on the table in April, ranging from $1,000 cash back on the base-level RAM to $3,750 for certain high-end trim levels. A lease deal is also available, which is rare among pickups. That offer, available on a 2-wheel drive RAM 1500 Quad Cab, touts a 36-month term with payments from $289 per month after $2,999 at lease signing.
Toyota Tacoma
The 2013 Toyota Tacoma is one of a dropping number of midsize pickups still available. Two incentives are available this month on the Tacoma. The best is for shoppers looking to finance the truck. Those buyers can get a Tacoma with interest rates starting at zero percent for 36 months, 1.9 percent for 48 months or 2.9 percent for 60 months. For those who can take advantage of the zero percent deal, we suggest going for it, as it's rare to see zero percent available on the Tacoma. The Tacoma Double Cab PreRunner is also offered with a good lease deal in April. Shoppers interested in leasing the truck can do so for 39 months with $2,638 at signing and payments from $239 per month.
What it means to you: Our list includes a few of the best pickup truck deals available in April for shoppers looking to pull the trigger on a brand-new truck.