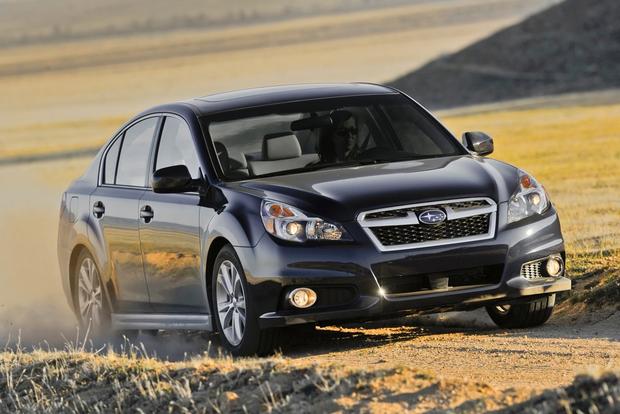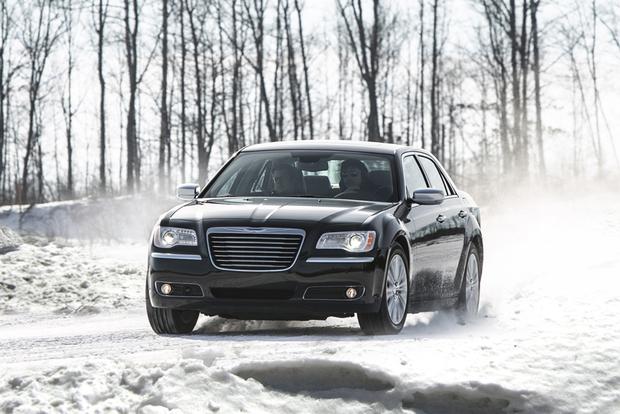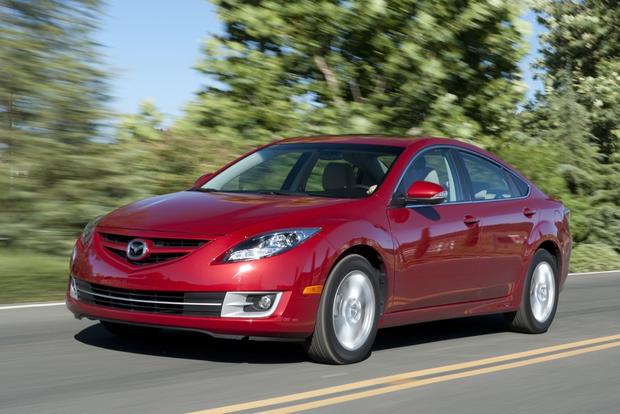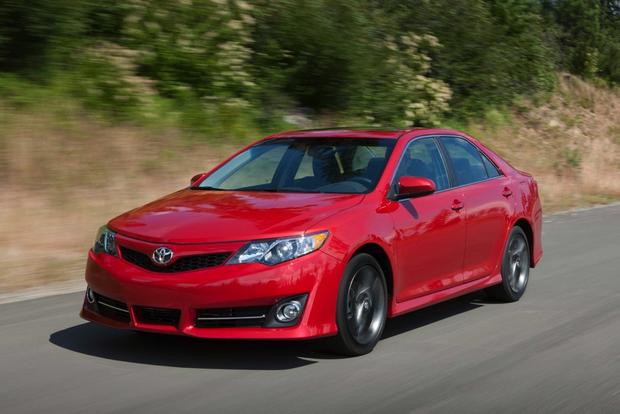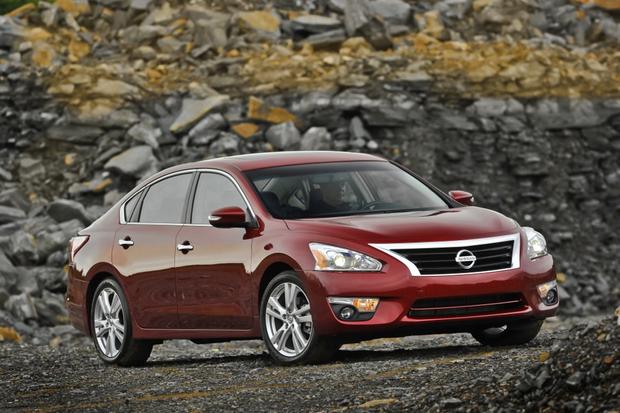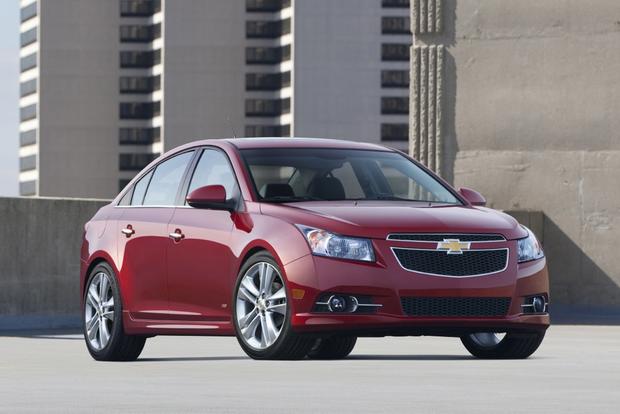 Shoppers interested in a new sedan are in luck. We've listed some of today's top sedan deals on our favorite new models. That means you can use our list to find special offers and incentives on a few of the best sedans on the market.
Chevrolet Cruze
The Chevrolet Cruze is a fuel-efficient sedan that's a must-consider for any shopper interested in a compact car. That's especially true in September thanks to several of Chevrolet's incentives. For finance shoppers, Chevrolet is offering 1.9 percent interest for up to 48 months on the 2013 Cruze, while cash buyers can get up to $2,000 cash back. While the 2014 Cruze also offers incentives, the deals aren't quite as strong: The interest rates only go as low as 2.9 percent, while cash back deals top out at $500.
Find a Chevrolet Cruze for sale
Chrysler 300
The Chrysler 300 is a full-size sedan with bold styling and available V8 power. In September, it offers incentives for shoppers interested in leasing, financing or paying with cash. For cash buyers, Chrysler is offering all versions of the 2013 Chrysler 300 with up to $3,250 back. Shoppers looking to finance also can get a good deal, with the brand touting 0 percent interest for up to 60 months on all 2013 models, plus $750 cash back. And lease shoppers can get an alluring 27-month term with $2,999 down at lease signing and $299 per month on the base-level 2013 Chrysler 300.
Mazda6
The all-new Mazda6 is a sporty midsize sedan with high-tech options and 4-cylinder power. In September, it's offered with two incentives. One is a low interest rate for qualified shoppers looking to buy a 2014 Mazda6. Through the end of the month, that rate stands at just 0.9 percent for up to 36 months. The other offer is a lease deal on the 2014 Mazda6 i Sport. That deal touts payments of $279 per month for up to 36 months with nothing down at lease signing.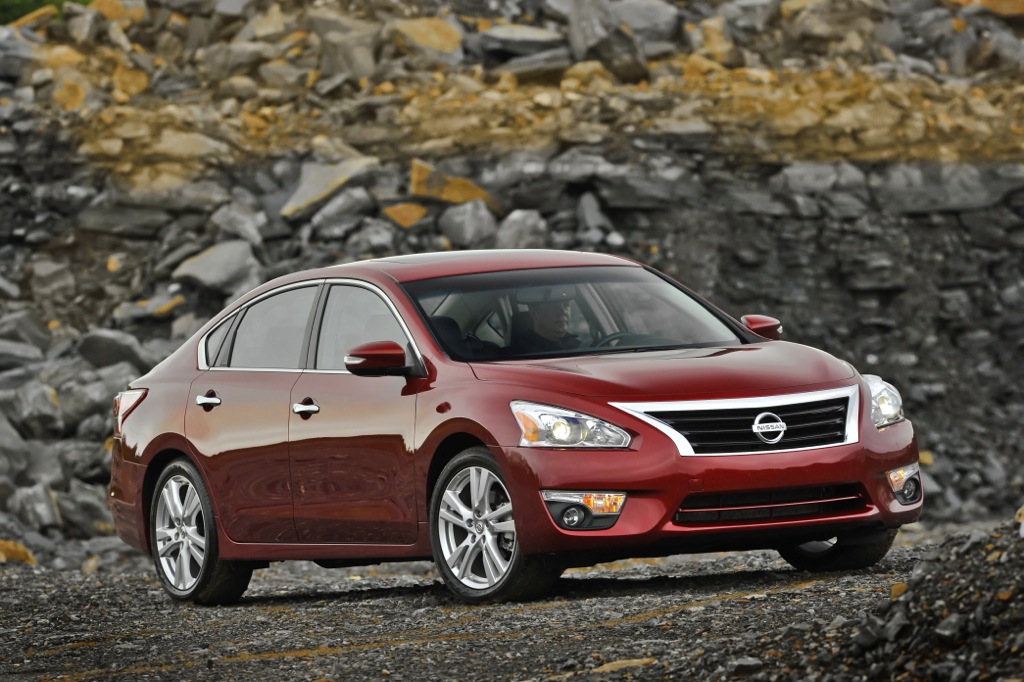 Nissan Altima
The recently redesigned Nissan Altima is a popular midsize sedan offered with several trim levels and engine sizes. Drivers interested in the best lease deal can get a 2013 Altima 2.5 S for just $199 per month for 36 months with $2,399 down at lease signing. For shoppers who would rather finance, Nissan offers 0 percent interest for up to 60 months -- or 1.9 percent for 72 months. And for those looking to pay in full, Nissan is touting cash back deals as high as $2,000 back on all 2013 Altima trim levels.
Subaru Legacy
The Subaru Legacy is a midsize sedan with a 4-cylinder engine and standard all-wheel drive -- an unusual feature for this class. Through the end of September, shoppers can get several incentives on the Legacy. The best deal is a lease offer, as Subaru is offering payments starting at just $151 per month for 36 months after $1,951 down at lease signing. While that deal applies to the 2013 Legacy, drivers who would prefer a 2014 can also get a good deal: Subaru is offering 2014 models for $181 per month with $1,981 down. Qualified shoppers also can get 0 percent interest for up to 36 months on 2013 Legacy models or 0.9 percent on the 2014 Legacy.
Toyota Camry
The Toyota Camry is a midsize sedan offered with gasoline or hybrid power. The best deal in September is a gas-powered Camry, as the automaker is offering two incentives: a lease deal and a low-interest finance offer. For qualified shoppers looking to finance a 2013 Camry, Toyota is offering interest rates as low as 0 percent for up to 60 months. Lease shoppers, meanwhile, can get a 36-month term with payments from $189 per month after $2,588 down at lease signing.
What it means to you: It's easy to find a top-quality new sedan at a great price thanks to our list of sedan deals.