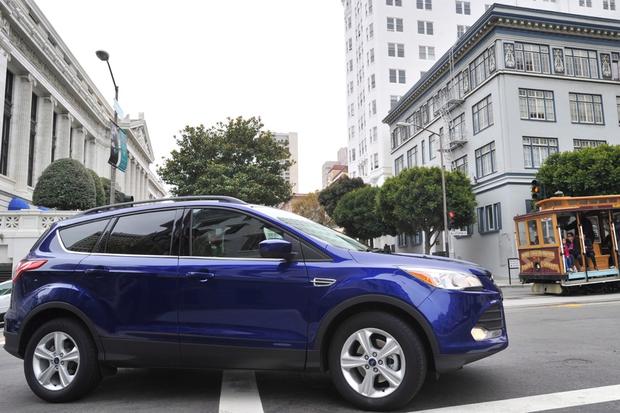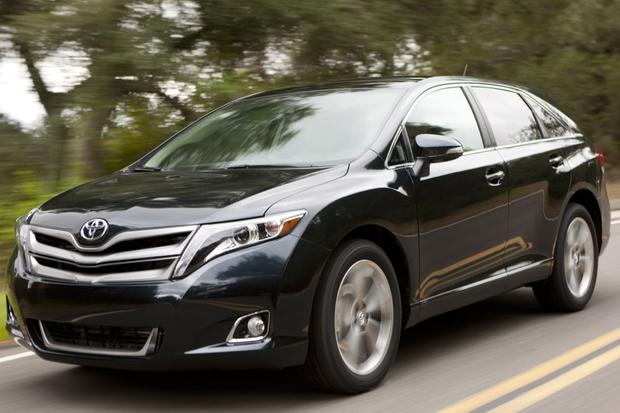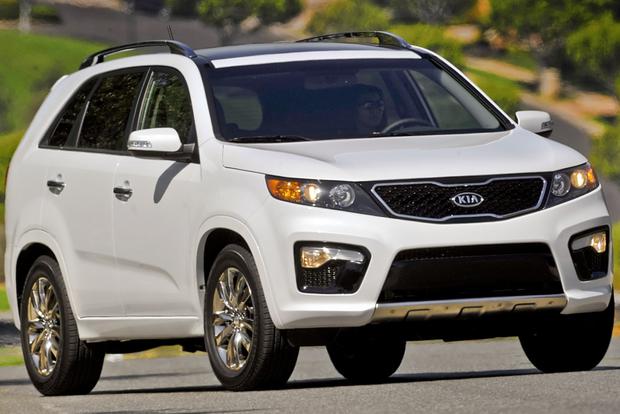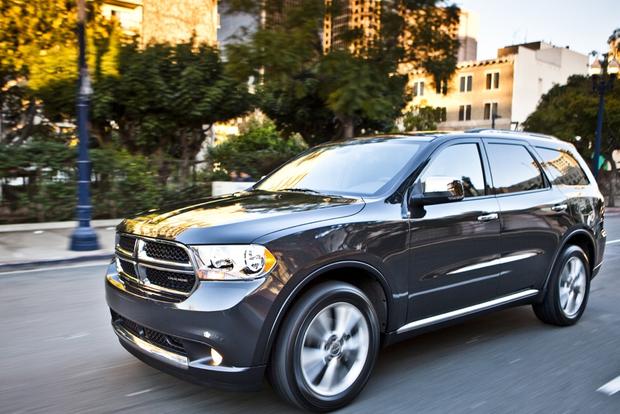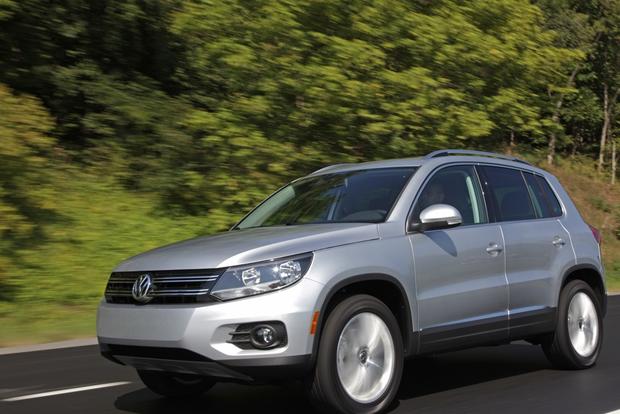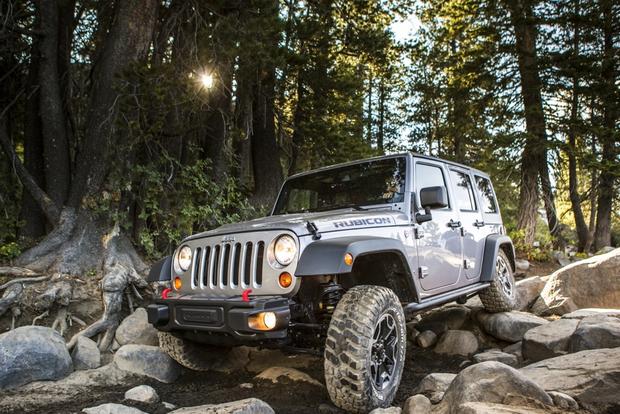 With so many SUVs to choose from, finding the right one can be a chore. Fortunately, you don't have to search far and wide to find the best deal. We've assembled a list of the top SUV deals in April for shoppers who are close to buying, leasing or financing their next SUV.
Dodge Durango
The 2013 Dodge Durango is a full-size SUV with 3-row seating. In April, it's available with deals for shoppers looking to lease, finance or pay with cash. For lease shoppers, Dodge is offering the Durango SXT for 36 months with payments starting at $319 per month after $2,999 down at lease signing. Cash buyers can get up to $3,500 back on the Durango R/T, or $2,500 back on other Durango models. Finally, there's also a good deal for shoppers looking to finance -- especially on the Durango R/T, which is offered with zero percent interest for 36 months plus $1,000 cash back. All other Durango trims are available with zero percent interest as well, though they don't include cash back on top.
Ford Escape
The 2013 Ford Escape is a newly-redesigned compact SUV. It's offered with three good deals in April. The best is for buyers paying with cash, as the 2013 Escape is available with up to $2,000 cash back. While that figure doesn't compare to some larger SUVs, it's a pretty good deal for a model that's easily found in the mid-$20,000 range. Ford is also offering a low-interest deal on the Escape this month. Through the end of April, qualified buyers can get zero percent interest on the Escape for up to 60 months. Finally, lease shoppers can get a rare 24-month lease on a 2013 Escape SE with $2,754 down and payments starting at just $209 per month.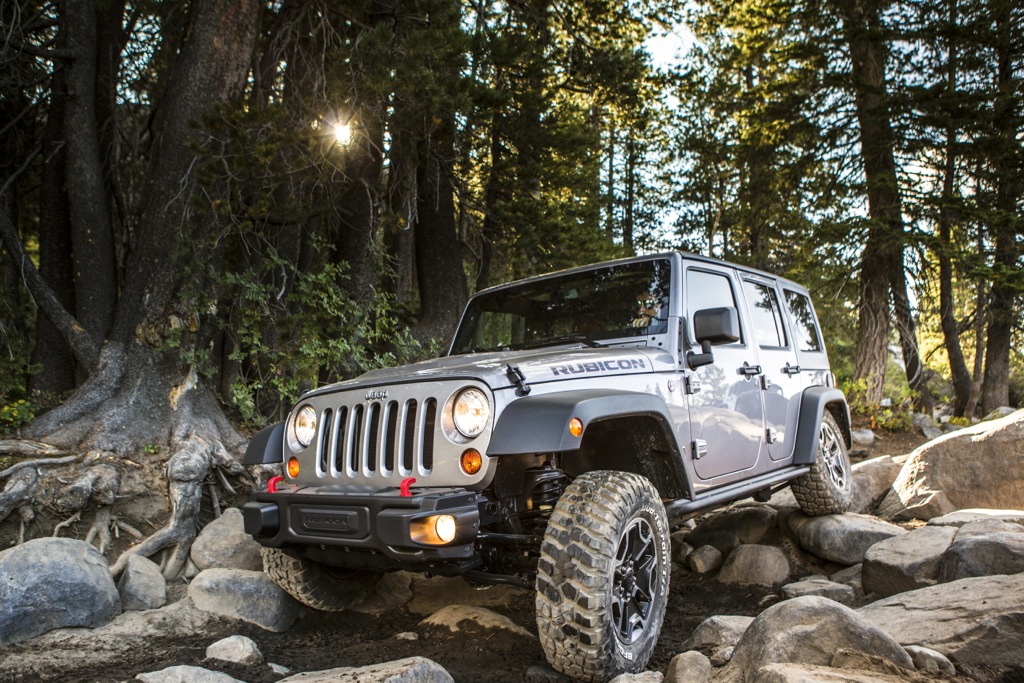 Jeep Wrangler
The Jeep Wrangler is an open-top SUV that offers muscular styling and off-road capability. The popular Wrangler is rarely available with any incentives. But in April, shoppers can get a good deal on the SUV. That's especially true if they're willing to consider a leftover 2012 model, which is highly similar to the 2013 Wrangler. Through the end of the month, Jeep is offering the 2012 Wrangler with zero percent interest for up to 36 months. For drivers who'd rather lease their Wrangler, Jeep has one lease offer available this month on the 2013 model. It's a 36-month lease with $2,499 down and monthly payments starting from just $329.
Kia Sorento
The 2013 Kia Sorento is a midsize SUV with available third-row seating. With a revised model on the way, the 2013 Sorento is available this month with a few incentives that are larger than usual. One is for cash buyers: Kia is offering up to $1,500 cash back on all 2013 Sorento models through the end of April. Even better, qualified buyers can finance the Sorento with zero percent interest for up to 36 months plus $1,000 cash back. That offer could easily be enough to convince a well-qualified cash buyer to finance instead. Lease shoppers also can get a good deal this month on the Sorento, as Kia is offering a 36-month deal on the crossover with payments from $239 per month after $1,999 down at signing.
Toyota Venza
The 2013 Toyota Venza is a midsize crossover based on the Toyota Camry sedan. There are two April deals available on the Venza. The first is a 39-month lease special on the 2013 Venza LE. Through the end of April, that offer carries monthly payments starting at $279 after $2,678 down at lease signing. For shoppers looking to finance the Venza, Toyota is also offering low-interest deals in April. Qualified buyers can get the crossover with zero percent interest for 36 months, 0.9 percent for 48 months and 1.9 percent for 60 months.
Volkswagen Tiguan
The compact Volkswagen Tiguan is typically a little more expensive than its competition. But thanks to an April lease deal, it's a better value this month than usual. Through the end of the month, shoppers looking to lease a Tiguan can get a 2013 model with payments starting at just $199 per month. While that's a 36-month deal and requires $2,999 down, it's still among the lowest lease payments among compact SUVs. This month, VW is also offering up to $1,000 cash back for current Volkswagen owners.
Find a Volkswagen Tiguan for sale
What it means to you: Armed with our list, taking advantage of the best SUV deals is as easy as going to your local dealership.