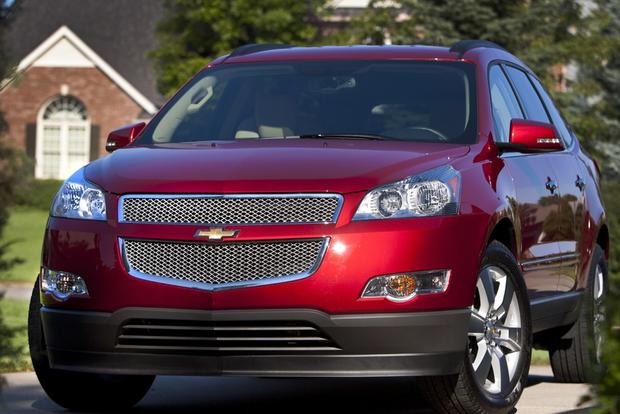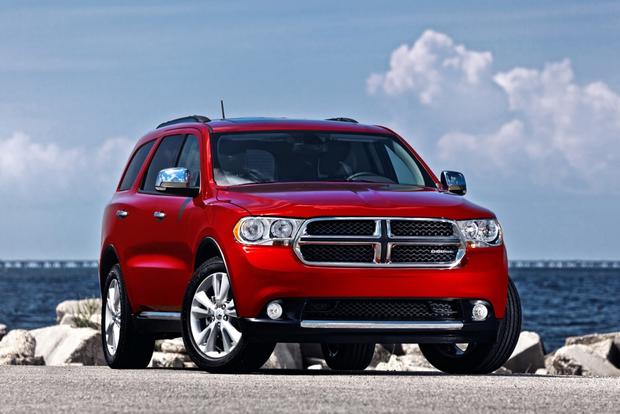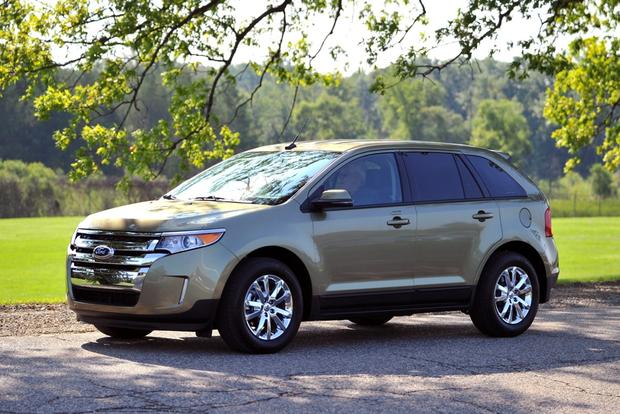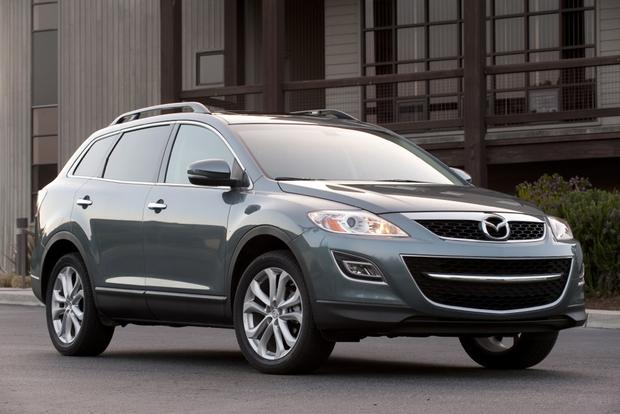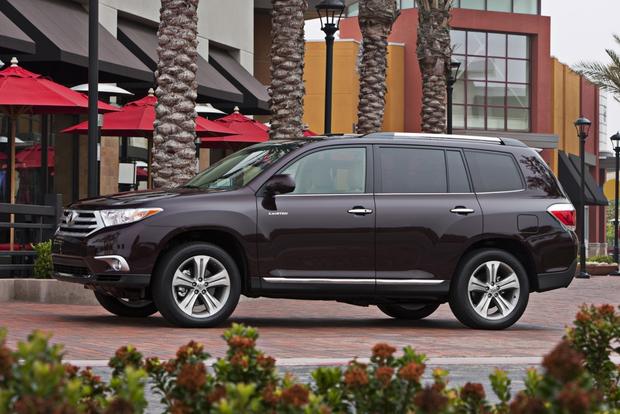 While demand for new SUVs is as high as ever, the impending end of the model year means several automakers have released generous August deals. We've listed some of the top incentives on our favorite models, giving buyers a leg up on choosing a new SUV this month.
Chevrolet Traverse
With a facelifted 2013 model on the way, Chevrolet has started to clear out inventory of its 2012 Traverse by offering incentives in August. For buyers interested in paying cash for the SUV, Chevrolet is advertising up to $1,500 back on each of the SUV's trim levels. Lease shoppers interested in a Traverse LS can get a desirable 24-month term with payments starting at $239 after just $1,839 down, while buyers looking to finance can get interest rates as low as 0.9 percent for up to 60 months. Chevrolet is also offering its "Love It or Return It" program in August, allowing buyers to purchase a brand new 2012 Traverse and return it within 60 days for a full refund.
Find a Chevrolet Traverse for sale
Dodge Durango
The full-size Dodge Durango is available with several special offers in August. According to the automaker, shoppers interested in financing the SUV can get interest rates as low as zero percent for up to 36 months, while buyers paying in full can get up to $1,000 cash back on nearly all trim levels of the 2012 Durango. Dodge is also offering a special lease deal on the SUV, touting a 39-month term with monthly payments of just $299 after $2,499 at lease signing. Each deal is a reasonable offer for the Durango, which received a full redesign for the 2011 model year.
Ford Edge
Shoppers interested in Ford's stylish 2012 Edge can take advantage of several incentives in August. For buyers looking to pay in full, Ford is offering up to $4,500 cash back on some Edge models, an especially generous offer considering that the midsize SUV's base price is below $30,000. Shoppers interested in financing a 2012 Edge get an even better deal, with Ford offering zero percent interest for up to 60 months plus up to $2,500 cash back. For cash buyers who would prefer the just-released 2013 Edge--which is largely the same as last year's model--Ford is offering up to $2,000 back, though the automaker is not yet advertising an interest rate incentive for the latest model year.
Mazda CX-9
In August, Mazda's largest SUV is available with a lease offer and an impressive purchase deal. For lease shoppers, the SUV is available with a 36-month term and payments starting at $309 per month after $2,999 at signing. The purchase deal is even better, with Mazda offering zero percent interest on all CX-9 models for up to 60 months and up to $1,000 cash back. Best of all, Mazda says shoppers who finance a CX-9 in August don't have to make payments for 90 days, meaning they'll be able to enjoy their new SUV without spending a cent until November.
Toyota Highlander
Although Toyota's midsize Highlander is rarely available with incentives, the automaker is advertising several deals in August to clear out remaining 2012 models before the 2013 Highlander arrives. For shoppers interested in leasing a 2012 Highlander, Toyota is offering a 36-month term with $2,999 due at signing and monthly payments of just $249--a low figure that even applies to mid-range Highlander V6 models. Buyers looking to finance a 2012 Highlander also get a great deal, with Toyota offering interest rates as low as zero percent for a whopping 60 months--a long term on a popular vehicle.