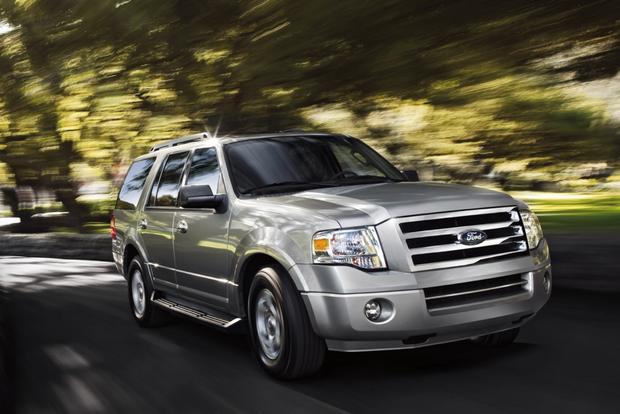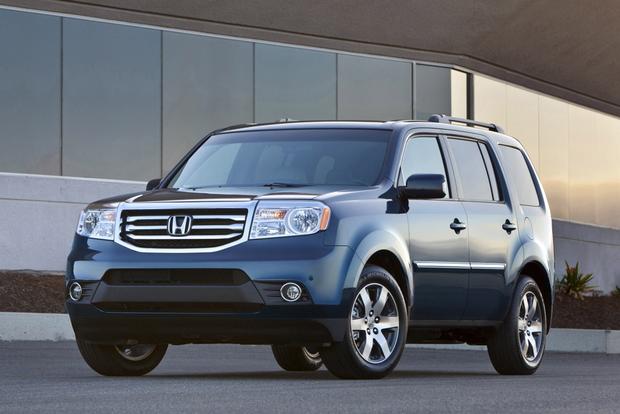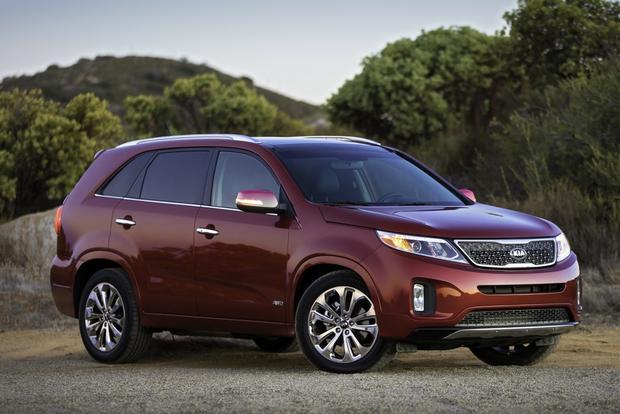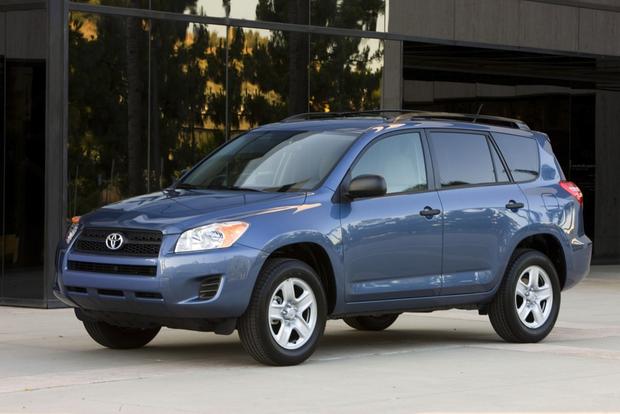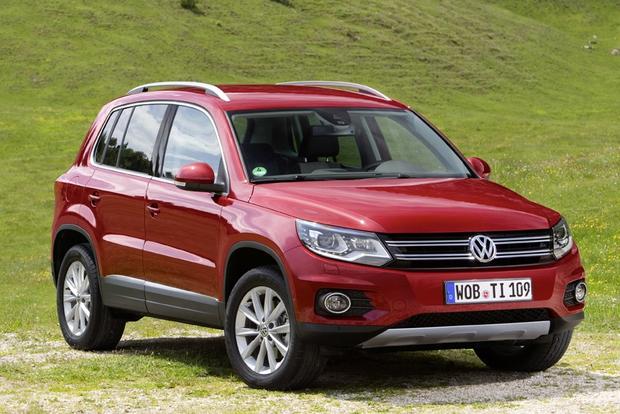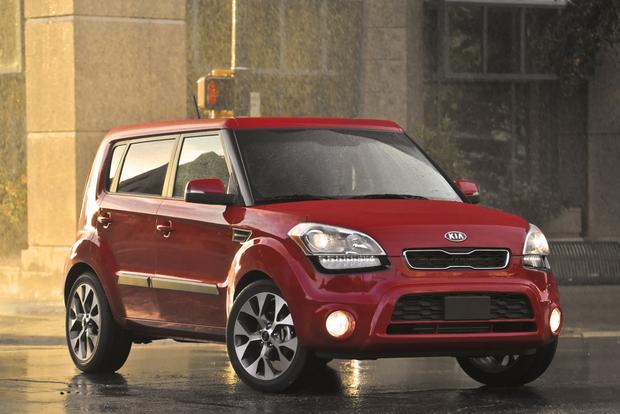 Many great SUV deals are available in December. Several automakers are already looking ahead to redesigned models next year, creating great deals on today's vehicles to round out the year. And some brands are fighting hard to meet sales goals, leading to steep savings. Some of the best deals on our favorite SUVs are listed below, giving shoppers a leg up as they set out to buy a new vehicle this month.
Ford Expedition
Shoppers looking for a full-size SUV should consider the Ford Expedition for a great deal in December. For cash buyers, Ford is offering up to $5,000 back on all 2012 models - a strong deal for an SUV that starts at $37,000 with shipping. Shoppers looking to finance also get a great deal, as Ford is offering the SUV with zero percent interest for up to 60 months. That offer is supplemented with $2,000 cash back, making it even more attractive. For shoppers who would rather have a 2013, Ford is offering 0.9 percent interest for 48 months or, for cash buyers, up to $2,000 back.
Find the Ford Expedition for sale
Honda Pilot
The midsize Honda Pilot offers both lease deals and low interest rates in December. For shoppers looking to lease the 2013 Pilot, Honda is offering rates as low as $299 per month for 36 months after $2,499 at lease signing. That figure climbs to $349 per month with $3,199 down for an upscale Pilot EX. For drivers who would rather put nothing down, Honda offers zero-down leases with payments starting from $349 per month for a 2012 Pilot LX, or $360 per month for a 2013 Pilot EX. Shoppers interested in financing a Pilot can also take advantage of deals in December, with interest rates starting at just 0.9 percent for up to 60 months.
Kia Sorento
Several deals are available this month on the midsize Kia Sorento. For shoppers looking to finance, Kia is offering zero percent interest for up to 36 months plus $1,000 cash back for qualified buyers. Cash buyers will also get a deal, as Kia is offering up to $1,500 back on all Sorento models through December. And for shoppers interested in a good lease deal, Kia is offering a well-equipped, four-cylinder Sorento LX for 39 months with payments starting $239 after $1,999 at lease signing. Like other Kia models, there's also a cash back bonus of up to $1,250 for drivers trading in a competitive model or another Kia.
Toyota RAV4
With an all-new RAV4 on the way, Toyota is offering deals on the current model to begin clearing out dealer stock. For shoppers interested in financing, Toyota is offering zero percent interest for up to 60 months on all trim levels. Those looking to buy a RAV4 with cash can get up to $750 back - a deal that also applies to all trims. And for drivers who want to lease a 2012 RAV4, Toyota is offering 36-month terms starting at just $189 per month after $2,599 at lease signing. That offer even includes $500 cash back, giving drivers a further reason to consider the compact SUV.
Volkswagen Tiguan
Volkswagen's compact Tiguan offers lease and finance deals in December. The best lease deal is for a 2013 Tiguan S, which starts at $279 per month for 42 months with zero down at lease signing. Shoppers taking advantage of that offer will also benefit from a free first payment. For drivers who would rather finance the Tiguan, Volkswagen is offering zero percent interest to qualified buyers. That offer is good for up to 36 months, and also includes Volkswagen's larger Touareg SUV for drivers looking for a bit more room than the Tiguan offers.
Find the Volkswagen Tiguan for sale
Kia Soul
Kia's unique Soul is available with two enticing offers in December. For shoppers looking to finance the hatchback, Kia is offering 1.9 percent interest for up to 36 months. That allows buyers to keep interest payments low, creating an incentive to finance. Shoppers looking to lease a Soul can also get a deal this month. According to Kia, a well-equipped base-level Soul with an automatic starts at $179 per month for 39 months after $1,999 at lease signing. Kia also offers $500 cash back to all active or retired members of the US military, giving veterans an extra reason to buy.
What it means to you: December SUV deals means shoppers are likely to get a new model at a great price this month.