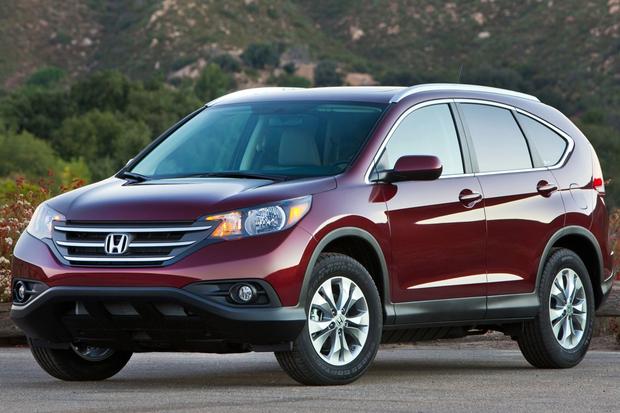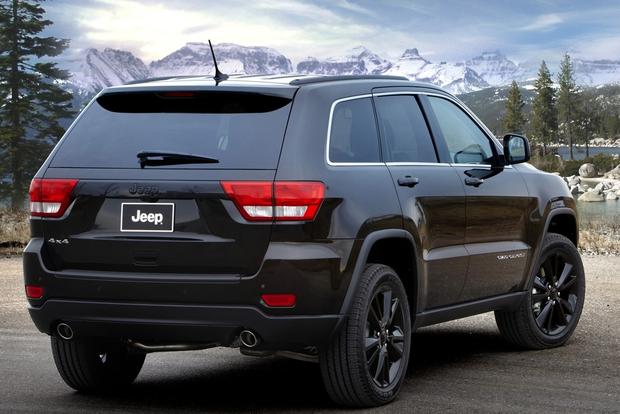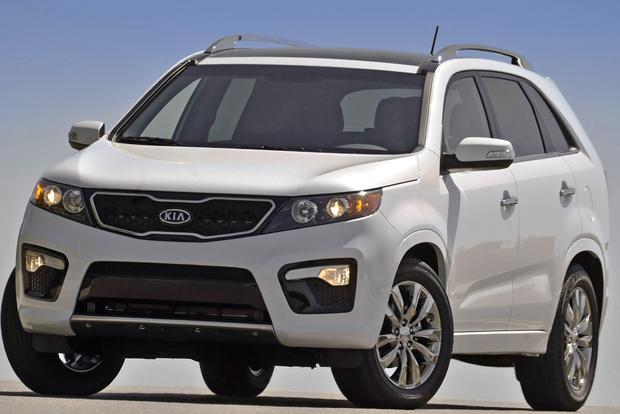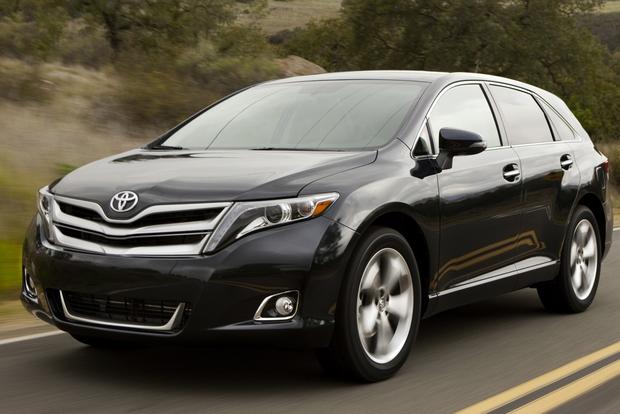 If you're searching for an SUV, you've picked a great time to start shopping. Many great SUV deals and incentives are available on several top models. And many of the special offers are available whether shoppers buy, lease or finance their next SUV.
Ford Explorer
The 2013 Ford Explorer is a popular SUV with 3-row seating and 4- or 6-cylinder engines. In June, it's available with several great deals. For qualified shoppers financing an Explorer, Ford is offering 0 percent interest for up to 60 months or 1.9 percent for 72 months. Those paying in full also get a deal, as Ford offers up to $2,000 cash back on the Explorer in June. And for lease shoppers, the front-wheel-drive Explorer XLT is available for 24 months with payments from $259 per month after $3,699 due at lease signing.
Honda CR-V
The 2013 Honda CR-V is a compact SUV with a fuel-efficient 4-cylinder engine. In June, it's available with finance offers and several lease deals. For shoppers leasing the base-level CR-V LX, Honda offers a 36-month term with payments from just $199 per month after $2,999 down at lease signing. Shoppers who would rather put nothing down can get a 35-month term with payments from $300 per month. Best of all, both deals keep the same monthly payment whether shoppers get front- or all-wheel drive. Finally, for qualified buyers financing a CR-V, Honda is offering 0.9 percent interest on all trim levels for up to 60 months.
Jeep Grand Cherokee
The midsize Jeep Grand Cherokee was revised for the 2013 model year. Shoppers interested in the SUV can get an incentive in June, whether they lease, finance or buy outright. The best offer is for shoppers interested in leasing the SUV: Jeep is offering the 2013 Grand Cherokee Laredo for 36 months with $2,499 due at signing and monthly payments of $309 per month. Qualified buyers financing a Grand Cherokee can get interest rates as low as 1.9 percent for up to 36 months. And for shoppers paying with cash, Jeep offers up to $1,000 back on all trim levels.
Find a Jeep Grand Cherokee for sale
Kia Sorento
Kia made several updates to its midsize Sorento SUV for the 2013 model year. Shoppers who want to take advantage of the revised SUV can get several incentives through the end of June. For those interested in financing, Kia offers 0.9 percent interest plus up to $500 cash back on all Sorento models. For those leasing a Sorento, Kia is touting payments starting at $239 per month for 36 months after $2,499 at lease signing. Finally, shoppers who trade in a competitive model can get up to $1,000 cash back through the end of the month.
Toyota Venza
The 2013 Toyota Venza crossover is based on the popular Camry sedan. It's available this month with both lease and finance deals. For qualified drivers financing the Venza, Toyota offers 0 percent interest for up to 48 months. Shoppers who would rather lease can also get a deal on a Venza, as Toyota is offering a 36-month term with payments from just $279 per month after $2,678 down at lease signing. For drivers who want a bigger car, the same lease deal is available on the Highlander -- and the Highlander's low-interest offer stretches for an even longer 60 months.
What it means to you: Shoppers interested in SUV deals should check out some of the models we've listed above.