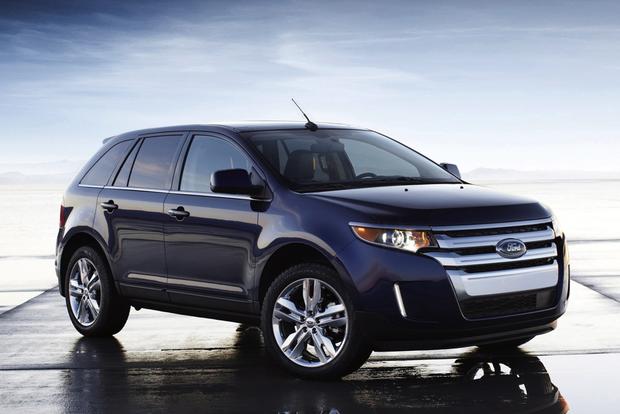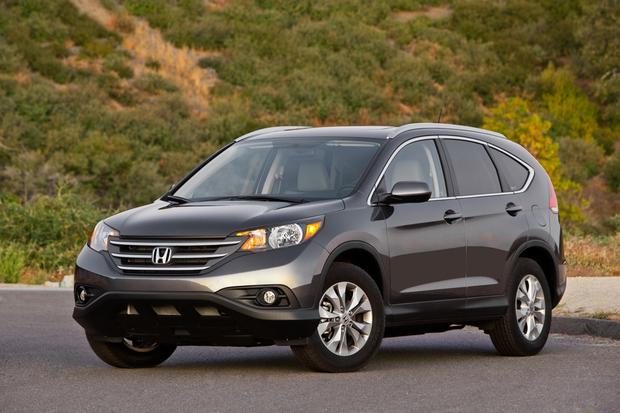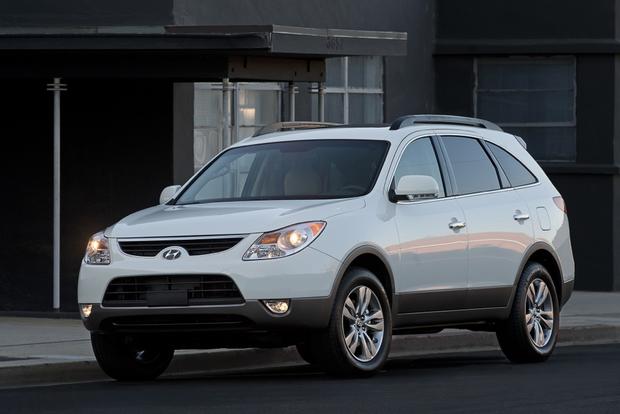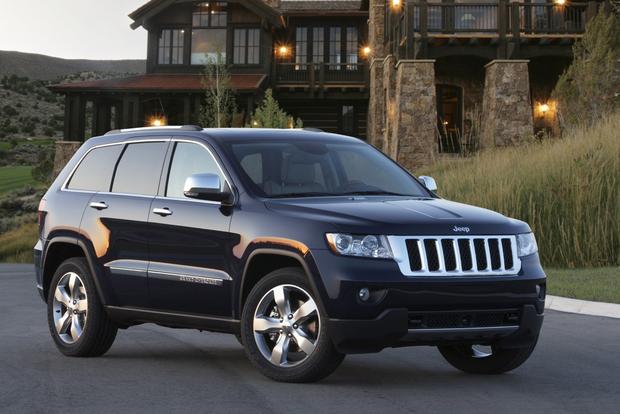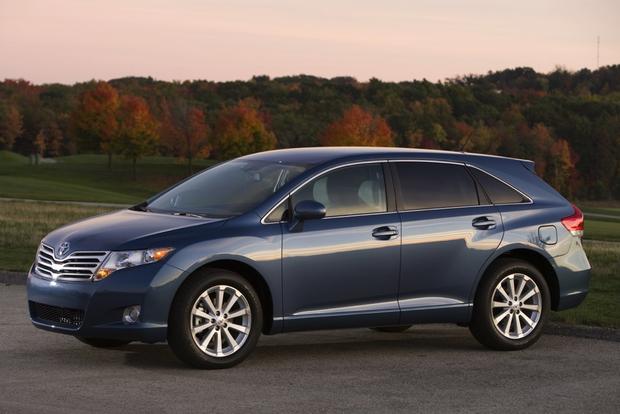 Shoppers interested in a good deal on an SUV this month are in luck as many automakers are offering aggressive discounts to spur shopping as temperatures cool down. We've searched through the November SUV deals to find some great prices on several top SUVs, giving buyers a variety of appealing options, whether they're interested in a compact crossover or a full-size family hauler.
Ford Edge
Although Ford isn't offering any incentives on the larger Explorer crossover this month, families who can fit into the slightly smaller Edge can take advantage of several deals throughout November. For cash buyers, Ford is advertising $2,000 cash back on most 2012 models, or $2,500 back on the upscale SEL and Sport trims. The automaker is also offering zero percent interest for up to 60 months on all 2012 Edge models, or 0.9 percent interest for 36 months on the 2013 Edge. Lease shoppers can also get a good deal on the Edge this month as Ford is advertising a tempting 24-month lease with payments starting at just $299 with $3,088 due at lease signing.
Honda CR-V
Honda has three different deals on its recently redesigned 2012 CR-V in November. According to the automaker, qualified shoppers interested in leasing a base-level CR-V LX with a low monthly payment can get one for just $239 per month for 36 months with $2,699 due at lease signing. For shoppers who must have the latest and greatest, Honda is offering its 2013 CR-V LX for only $259 per month after $2,699 down, representing just a $20 per month hike over the 2012 model. And for buyers interested in financing a CR-V, Honda is offering remaining 2012 models with a 0.9 percent interest rate for up to 36 months, or 1.9 percent for up to 60 months.
Hyundai Veracruz
The seven-passenger Hyundai Veracruz will soon be replaced by a long-wheelbase version of the automaker's Santa Fe crossover, which makes now a great time to buy the large SUV. According to Hyundai, shoppers interested in a 2012 model can get interest rates as low as zero percent for up to 36 months or 1.9 percent for up to 60 months plus up to $1,000 cash back. Hyundai is also offering lease rates starting at just $299 per month for 36 months, which is among the cheapest rates available for an SUV in the Veracruz's class.
Jeep Grand Cherokee
We like Jeep's latest Grand Cherokee SUV--especially considering the deals available on it throughout November. According to Chrysler, shoppers interested in financing the SUV can get zero percent interest for up to 36 months, while buyers paying in full can take advantage of cash back offers as high as $1,500 on nearly all trim levels. While the same deals don't extend to the 2013 Grand Cherokee, Jeep is offering the latest model year with interest rates starting at 1.9 percent and lease rates from $309 per month after $2,499 down.
Find the Jeep Grand Cherokee for sale
Toyota Venza
While the car-based Venza may not look like an SUV, it gets crossover status by virtue of its Camry platform, increased ride height and available all-wheel drive. In November, it's a great deal thanks to available zero percent interest for up to 60 months, even on the latest 2013 models. Toyota is also offering a special lease rate this month for the Venza, advertising payments as low as $209 per month for 36 months with $2,999 due at lease signing. That's a great offer considering the Venza's base price, which starts around $28,000 including destination.
Find the Toyota Venza for sale
What it means to you: If you're interested in a good price on a new SUV, our latest list includes several of the best SUV deals on our favorite models.