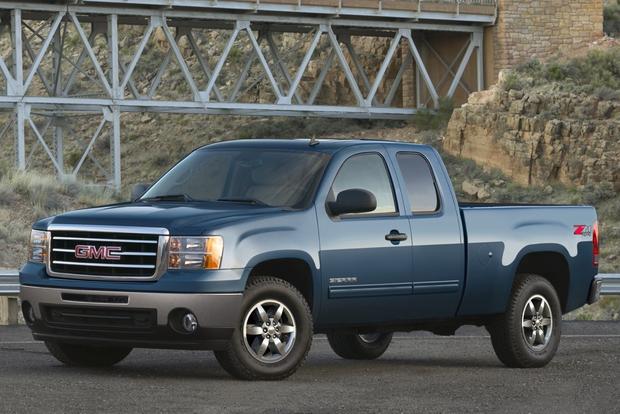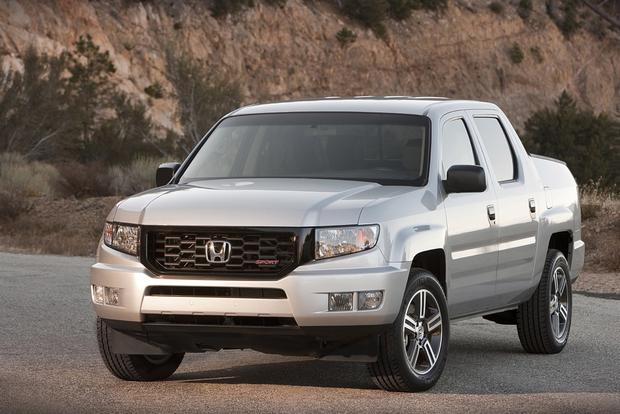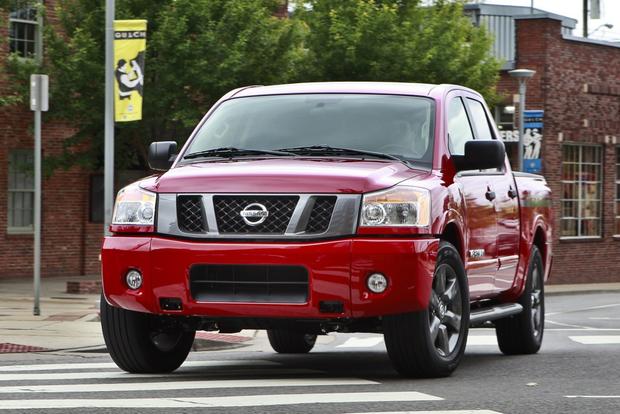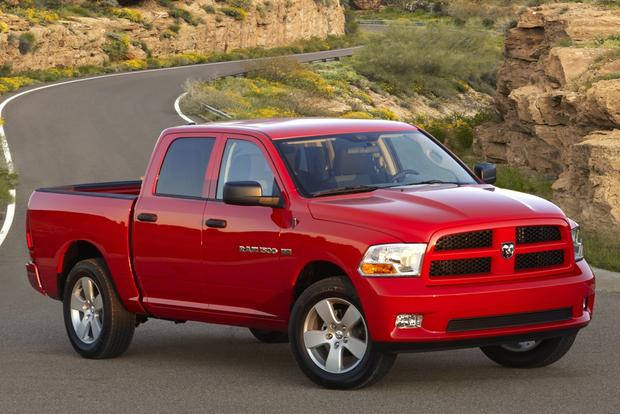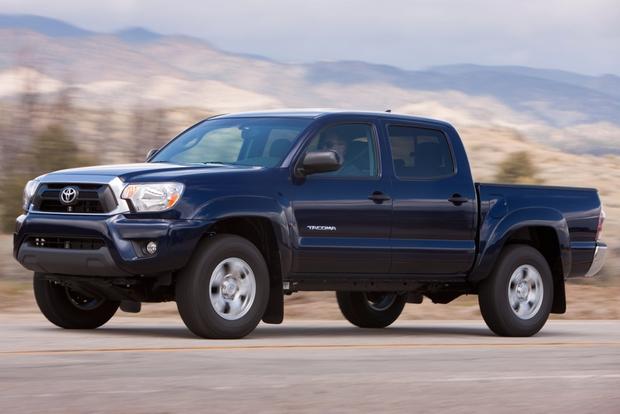 If you're interested in replacing your old truck with a brand new one, there are several great August deals now available. We've rounded up some of the best incentives, which aim to move out 2012 models--a big task that requires major money from automakers.
GMC Sierra
In an effort to begin clearing out their inventory of 2012 Sierra models before the 2013 model arrives, GMC is offering several large incentives throughout August. For shoppers looking to finance the truck, the automaker is advertising zero percent interest for up to 60 months on all models, from the base-level Sierra 1500 to the brawny Sierra 3500 HD. Cash back offers are also generous in August, with GMC offering $2,000 back on base-level models, $2,500 off heavy-duty Sierra variants and a whopping $4,000 off extended and crew cab models. That makes the Sierra a better deal than its mechanical twin, the full-size Chevrolet Silverado, which is available in August with cash back deals that only reach $3,500 and interest rates capped at 0.9 percent.
Honda Ridgeline
Although the supply of Honda's four-door, unibody Ridgeline pickup is dwindling, the automaker is offering a great interest rate throughout August for shoppers interested in financing the truck. According to Honda, qualified buyers looking for a 2012 Ridgeline can get interest rates as low as 0.9 percent for up to 36 months, or 1.9 percent for up to 60 months. Both offers mean buyers will have a reasonable monthly payment on the highly capable pickup, which counts among its top selling points a robust 250-horsepower V6, a 5-speed automatic transmission, all-wheel drive and a waterproof "trunk" in its bed.
Find a Honda Ridgeline for sale
Nissan Titan
Nissan's full-size Titan is available with several special offers in August. According to the automaker, shoppers interested in a 2012 Titan PRO-4X get up to $4,000 cash back--a strong offer for the off-road oriented pickup. Also available are interest rates as low as zero percent for 36 months, 0.9 percent for up to 60 months or 1.9 percent for 72 months. For shoppers who would prefer a different Titan model, the automaker's cash back offer changes to just $3,000, but its interest rate deal remains the same. Nissan is also offering a 39-month lease deal on its 2012 Titan SV, touting monthly payments of just $499 after $2,999 at signing.
Ram 1500
The full-size Ram pickup remains one of the top deals among large pickups thanks to a long list of impressive incentives. For shoppers interested in financing, parent company Chrysler is offering interest rates as low as zero percent for up to 60 months on nearly all Ram 1500 models. Buyers paying in full also get a great deal, with Chrysler touting cash back savings of up to $3,000 on most high-end Ram 1500 models and $2,500 on the rest of the lineup. And although the automaker isn't offering as many deals on its heavy-duty Ram 2500 or 3500 models, those pickups come with zero percent interest for up to 36 months or up to $2,500 cash back throughout August.
Toyota Tacoma
Toyota's midsize Tacoma pickup is available with a rare lease deal in August. According to the automaker, shoppers interested in leasing a 2012 model for 36 months can do so for just $239 per month after $2,999 at signing. And while most automakers quote lease deals on base models, Toyota says those figures apply to a well-equipped Tacoma priced at more than $27,000--far in excess of the $17,000 base price of a regular cab, 4-cylinder Tacoma. The automaker also reminds buyers that its vehicles feature Toyota Care, a maintenance plan that provides free service for two years and up to 25,000 miles.
What it means to you: Shoppers interested in great August deals on a new truck will find several big incentives now available.