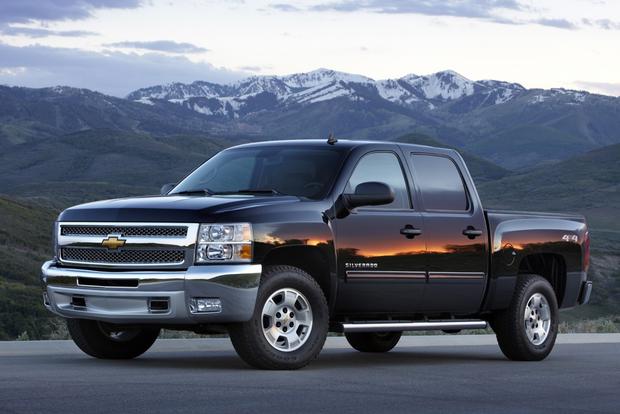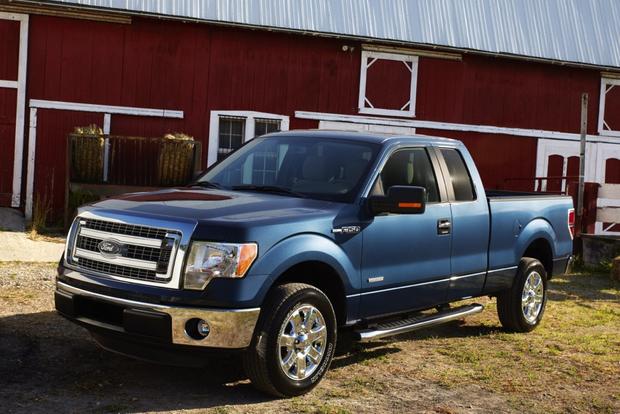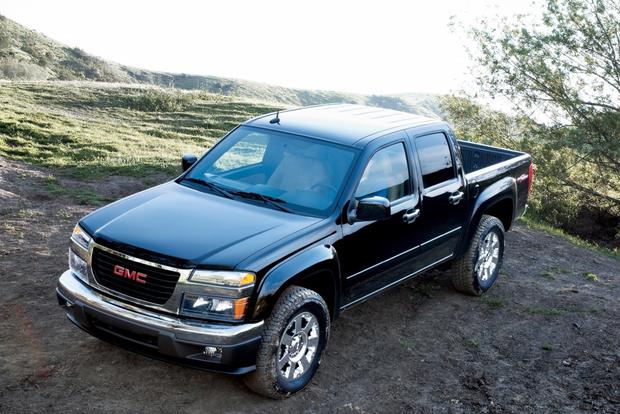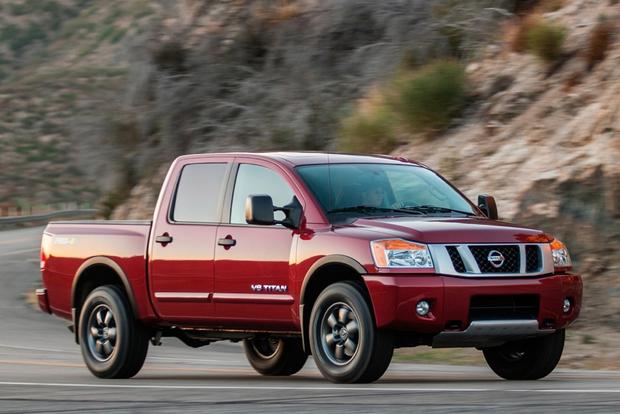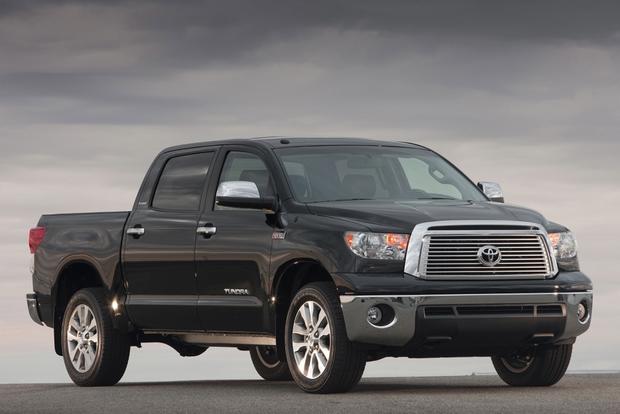 It's the last month of the year, which means many automakers are offering strong incentives to meet year-end sales goals. That's especially true in the pickup truck segment, where automakers can heavily boost sales thanks to high volumes. We've rounded up our favorite December truck deals for shoppers looking to get a great truck at a great price by the end of 2012.
Chevrolet Silverado
Chevrolet's full-size Silverado pickup is available with a host of offers in December, regardless of whether you're looking to lease, finance, or purchase outright. For lease shoppers, Chevrolet says a 2013 Silverado 1500 extended cab is available for 39 months at $309 per month after $2,069 at signing - provided drivers keep the odometer below 39,000 miles. For cash buyers, Chevrolet is offering $3,000 back on nearly all 2013 models - an offer that jumps to $4,000 for the 2014 Silverado. And for shoppers looking to finance, Chevrolet is offering zero percent interest for up to 60 months plus $1,000 cash back on both 2012 and 2013 models.
Find the Chevrolet Silverado for sale
Ford F-150
December deals on Ford's full-size F-150 pickup focus on cash buyers. Leftover 2012 regular cab models offer up to $2,500 cash back. Super Cab and Super Crew deals can reach up to $3,000 back. That's the same deal Ford is offering on 2013 models, which are highly similar to the 2012 F-150. Ford is also offering interest rates as low as 1.9 percent for up to 36 months or 2.9 percent for 48 months. While that's not the zero percent the brand made available in November, the deal is sweetened by an additional $1,000 cash back on top of those low rates.
GMC Canyon
Remaining 2012 versions of GMC's midsize Canyon truck are good deals in December. According to GM, shoppers interested in buying the truck outright can get up to $1,500 cash back on an extended cab model, or $1,000 cash back on a crew cab. For buyers who would prefer to finance, GMC is offering 1.9 percent interest for up to 60 months, reducing interest payments. And as 2012 supply dwindles, we think GMC dealers would be willing to supplement GM's discounts, tacking on their own low prices beyond the automaker's already enticing deals.
Nissan Titan
Shoppers interested in Nissan's full-size Titan pickup can find great deals this month, whether they're looking to finance the truck, lease it, or buy it with cash. Cash buyers get the best deal, as Nissan is offering nearly $5,000 back on most versions of the pickup. For lease shoppers, Nissan says the truck starts at just $499 per month for 39 months after $2,999 at lease signing. And buyers looking to finance the truck can get zero percent interest for up to 36 months, or 0.9 percent for up to 60 months, meaning you won't pay much interest regardless of the loan's term.
Find the Nissan Titan for sale
Toyota Tundra
Great deals are available on Toyota's full size Tundra pickup in December. For shoppers looking to finance the truck, Toyota is offering zero percent interest for a whopping 60 months plus $750 cash back. That's one of the best truck deals on the market. Those who would rather lease a new Tundra can get a well-equipped Double Cab for 36 months at $299 per month after $2,999 down. And for drivers looking to buy a Tundra with cash, Toyota is offering up to $2,750 back on most 2013 models, or a whopping $4,000 back on leftover 2012s.