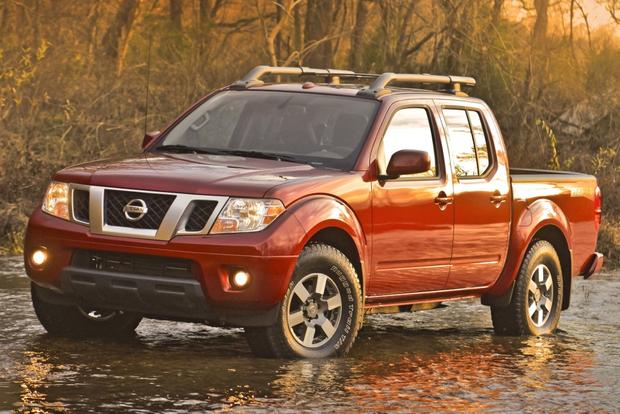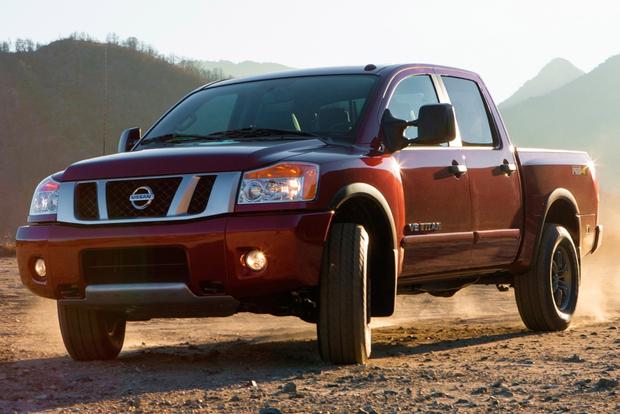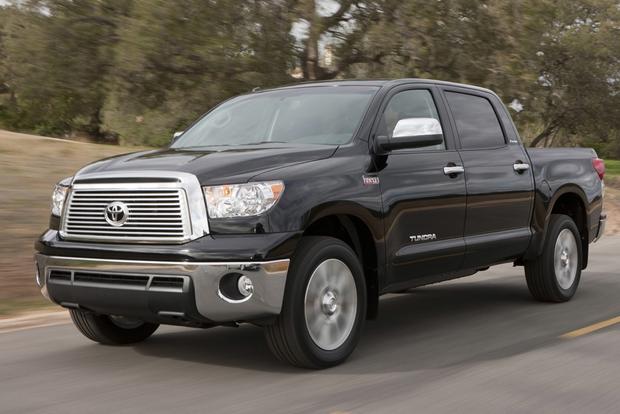 Some of the best deals available this month are on pickups. We've listed the top truck deals below on some of our favorite models, giving you a good starting point as you set out in pursuit of your next new pickup.

Cadillac Escalade EXT
Shoppers interested in the pickup version of Cadillac's popular Escalade receive standard all-wheel drive, a navigation system and a remote engine starter. In February, they can also receive a great deal if they're interested in financing the truck. That's because Cadillac is offering the Escalade EXT to qualified shoppers with 1.9 percent interest for up to 36 months. The deal also applies to the Escalade and Escalade ESV SUVs, giving shoppers a rare low interest deal on a sought-after luxury vehicle.
Find a Cadillac Escalade EXT for sale
Chevrolet Silverado
With an all-new Silverado announced and on its way, Chevrolet is offering great deals on the current model. The best deals are on remaining 2012 models, which offer up to $5,500 in cash back or zero percent for up to 60 months. For the latest 2013 Silverado, cash back deals include $3,000 for extended cab trucks and $2,500 for regular cabs. Finance shoppers also come by a good deal in February thanks to interest rates as low as zero percent for 60 months on most 2013 models.
Find a Chevrolet Silverado for sale
Nissan Frontier
Three offers are available in February on Nissan's smaller Frontier pickup. The first is a low interest deal for shoppers looking to finance. That offer touts zero percent interest for up to 60 months or 1.9 percent for up to 72 months, plus $500 in cash back. For those who would rather lease a Frontier, Nissan says a 39-month lease with $2,999 down starts as low as $229 per month for a base-level Frontier SV. And for cash buyers, the Frontier is available this month with up to $2,500 back.
Find a Nissan Frontier for sale
Nissan Titan
Nissan's larger pickup is also available in February with strong incentives. As with the Frontier, Nissan is offering the Titan with zero percent interest for up to 60 months or 1.9 percent for 72 months and up to $500 cash back. Lease rates are higher on the larger truck, starting at $499 per month for 39 months after $2,999 down for a 4-wheel drive Titan Crew Cab. Cash buyers can get up to $5,850 back, plus an additional $1,500 in savings with Nissan's Heavy Metal or Value Truck packages.
Toyota Tundra
Some of the best February truck deals are available on the larger of Toyota's two pickups. Finance shoppers receive the best deal, as Toyota is offering zero percent interest on all 2013 models, plus up to $1,000 cash back. For shoppers looking to pay in full, cash back offers go as high as $2,750 for a 2013 Tundra CrewMax. Lease deals are also available on the 2013 Tundra, with payments starting at $299 for a 36-month term with $2,999 down at signing.
What it means to you: Don't buy a truck this month without negotiating a good deal and taking advantage of manufacturer incentives.