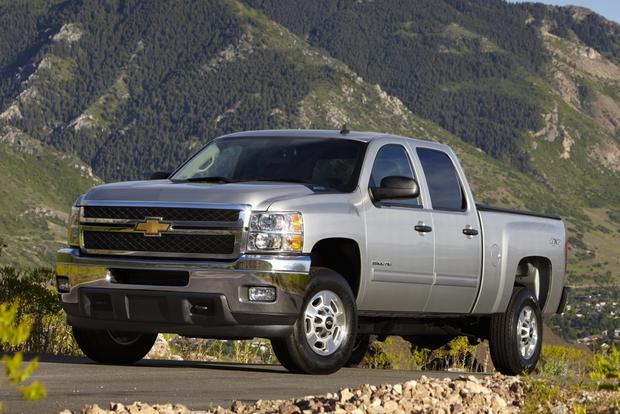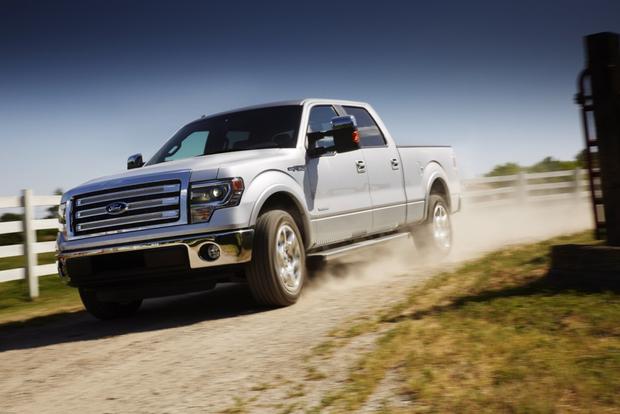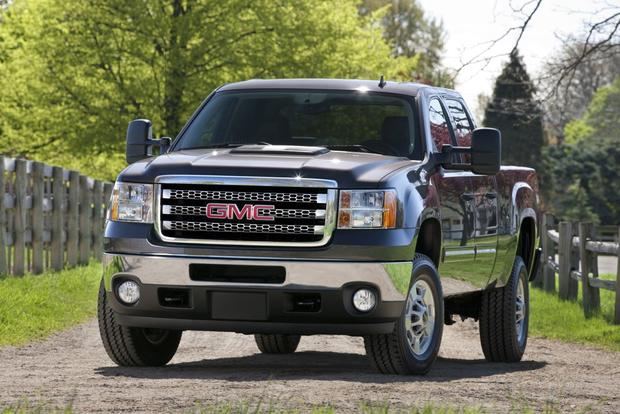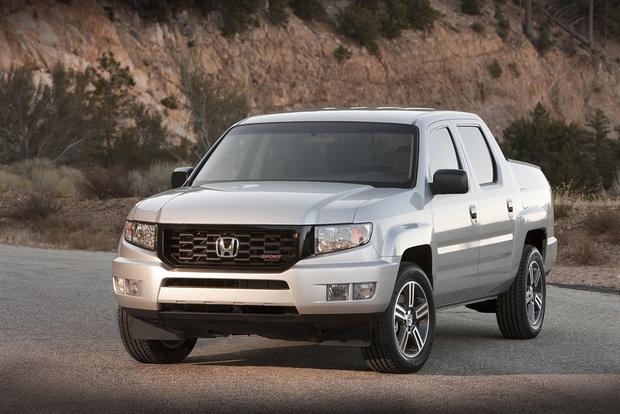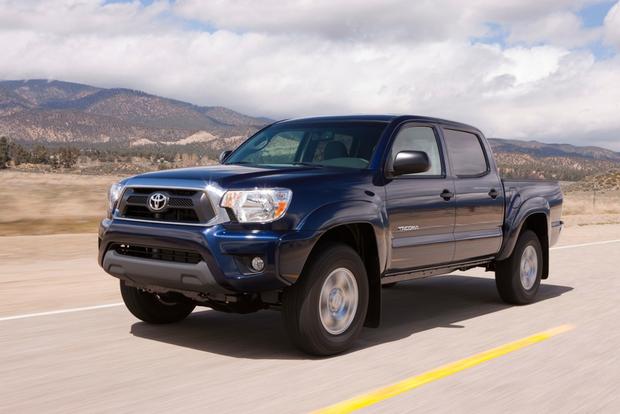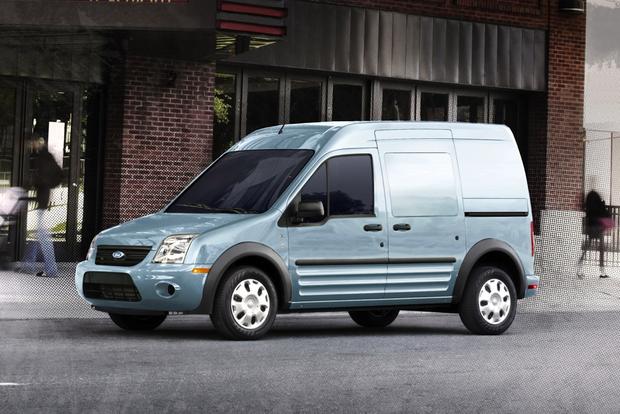 Shoppers interested in a new pickup this month will find great deals on virtually every model available. We've listed some of the best pickup deals on our favorite models below, giving buyers a leg up if they're eager to start off 2013 with a tough new truck.

Chevrolet Silverado HD
Buyers interested in a good deal on a heavy-duty pickup should consider the Chevrolet Silverado HD in January. That's because leftover 2012 models are available with up to $4,000 back for cash buyers, or zero percent interest for up to 60 months for qualified finance customers. Both of those deals are available on 2500 and 3500 models. For shoppers who would prefer the latest model year, the deals are almost as sweet. Finance shoppers can get zero percent interest for up to 60 months, while cash buyers can take up to $2,000 back. Regardless of the deal you choose, each provides a good savings from the manufacturer's suggested retail price (MSRP).
Find a Chevrolet Silverado HD for sale now

Ford F-150
Even though Ford's year-end celebration is over, the automaker is offering good deals on the full-size Ford F-150 pickup in January. Shoppers interested in financing a 2013 model can get 0.9 percent interest for up to 36 months plus up to $1,000 in cash back if they trade in their old vehicle. For cash buyers, Ford is offering up to $4,000 back on most 2013 models. Interestingly, offers on 2013 F-150 models are better than the deals on leftover 2012s, suggesting that Ford has already sold most of its inventory of last year's F-150.
Find a Ford F-150 for sale now

GMC Sierra
Several strong offers make the full-size GMC Sierra look appealing in January, even though it's slated to be replaced within the next year. The best deals are on leftover 2012 models, as GMC is offering cash buyers up to $5,500 back on extended cab models and up to $3,000 back on regular cabs. Shoppers looking to finance a 2012 model will also get a great deal, as GMC is offering zero percent interest for 60 months on all 1500-level Sierra pickups. But GMC's deals aren't limited to 2012 models: the automaker is also giving cash buyers up to $3,000 back on 2013 Sierra extended cabs. And finance customers can get the same zero percent interest for up to 60 months, even on the latest model year.
Find a GMC Sierra for sale now

Honda Ridgeline
Honda is offering a rare deal on the midsize Honda Ridgeline pickup this month. The automaker is touting interest rates as low as 0.9 percent for up to 36 months or 1.9 percent for up to 60 months -- each a good deal on a rarely discounted new model. And while the Ridgeline doesn't have any factory-backed cash incentives in January, we think many shoppers can negotiate a good deal on the truck -- especially as Honda dealers look to clear out 2012 inventory.
Find a Honda Ridgeline for sale now

Toyota Tacoma
Toyota is offering lease and cash back offers on the midsize Toyota Tacoma pickup this month. Lease shoppers can get a well-equipped Tacoma with a 36-month term for $229 per month after $2,999 at signing. As that deal is available on 2012 and 2013 models, we suggest buyers look for the latest model year or try to negotiate for even bigger savings. Toyota is also offering up to $500 in cash back for 2012 and 2013 Tacoma pickups. While that offer isn't as much as some competitors' incentives, it's still money off on a highly popular new truck.
Find a Toyota Tacoma for sale now
Or try

Ford Transit Connect
If you're interested in a truck for commercial purposes, you may want to consider the fuel-efficient Ford Transit Connect van. While it won't carry some items that can fit in an exposed bed, its cargo area is impressively large -- and in January, it's available with some rare manufacturer incentives. That includes up to $1,000 back for cash buyers and interest rates as low as 0.9 percent for 36 months, or 1.9 percent for up to 48 months on 2012 models. Commercial buyers can also take advantage of Ford's upfit cash offer, which provides $750 in cash back towards work done to the van, such as installing shelves or adding carpet.
Find a Ford Transit Connect for sale now
What it means to you: Many automakers are offering strong pickup deals to kick off the New Year.