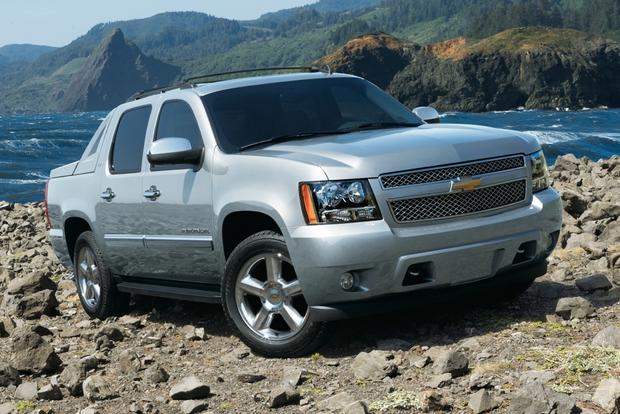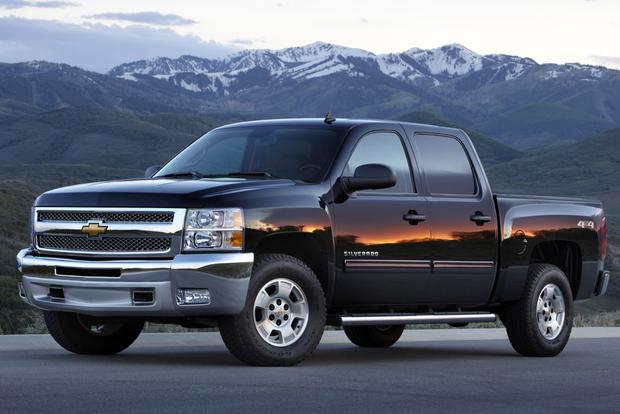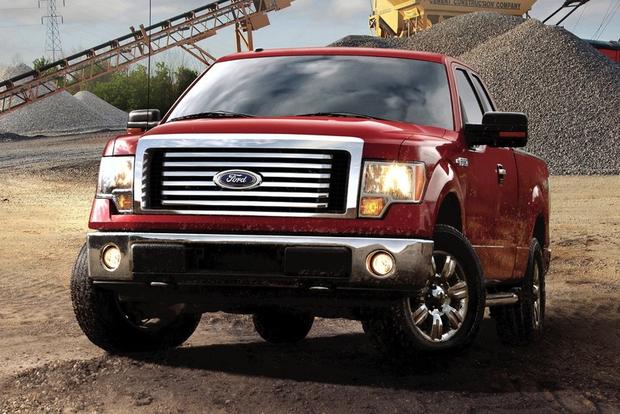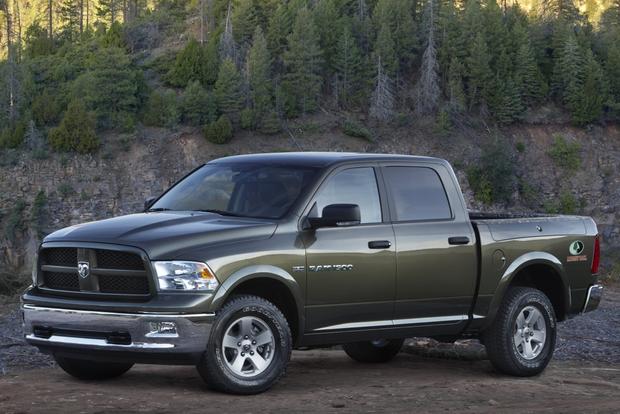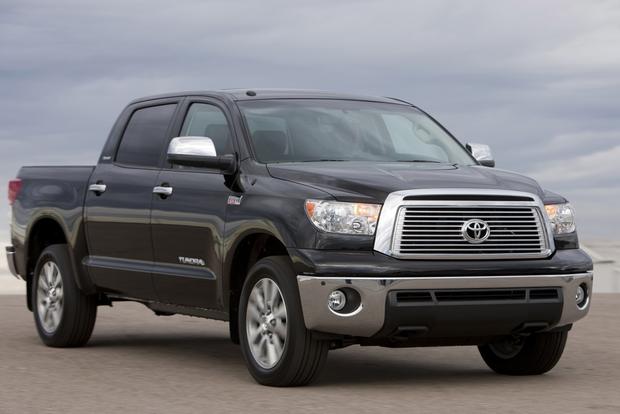 Shoppers interested in a buying a new pickup truck this month can take advantage of several great deals as automakers begin clearing out their inventory of remaining 2012 models. We've rounded up some of the best incentives and special offers to help buyers find a great new truck at a reasonable price throughout July.
Chevrolet Avalanche
Chevrolet is advertising its brawny four-door Avalanche pickup with several strong offers throughout July. According to the automaker, shoppers interested in financing a 2012 model can get zero percent interest for up to 60 months, while buyers purchasing outright can take up to $5,000 off in cash-back deals. The incentives are even better for left-over 2011 models. Chevrolet is offering buyers up to $6,000 cash back or, for qualified shoppers interested in financing, zero percent interest for up to 72 months. Truck buyers who would prefer more luxury will also find a great deal on Cadillac's Avalanche-based Escalade EXT. The luxury truck is available with zero percent interest for up to 60 months in July.
Chevrolet Silverado
Chevrolet's full-size Silverado can be had with several major incentives throughout July, whether truck shoppers are looking to finance the full-size pickup or pay cash. For buyers interested in paying cash, the automaker is offering up to $3,500 back on extended cab pickups, $2,500 on regular cab models or up to $3,000 back on heavy-duty Silverado 2500HD or 3500HD trim levels. Shoppers interested in financing will also get a great deal, with Chevrolet offering $500 cash back and zero percent interest for up to 60 months on most models-a term that increases to 72 months for remaining 2011 inventory.
Ford F-150
The highly popular Ford F-150 is offered with several major incentives in July, although the automaker's best deals apply to customers looking to lease or buy with cash. For cash buyers, Ford is offering the 2012 F-150 with up to $3,000 back for SuperCrew models or $2,500 back for regular cab or SuperCab variants. Shoppers interested in leasing their next truck will find monthly payments of just $329 for an F-150 XLT SuperCab after $3,139 due at signing-a rare lease deal among full-size trucks. Unfortunately for buyers looking to finance the pickup, Ford's July deals are limited to left-over 2011 models, on which the automaker is offering zero percent interest for up to 60 months.
Ram 1500
The full-size Ram pickup is available with low interest rates or generous cash-back offers throughout July. According to Chrysler, qualified buyers interested in financing a Ram can get zero percent interest for up to 60 months, a deal that even applies to the latest 2012 models. Shoppers paying with cash can also take advantage of a factory-backed incentive in July, with Chrysler offering up to $3,500 cash back on many variants of the large pickup through the end of the month. Like nearly all Chrysler models, the Ram is also available with a military appreciation discount that provides $500 cash back to members of the armed forces on active or reserve duty.
Toyota Tundra
The full-size Toyota Tundra can be had with a myriad of incentives and special offers throughout July. According to Toyota, four-door Tundra Crew Max models are available with up to $2,500 cash back, while other body styles offer up to $2,250 in savings for shoppers purchasing the pickup with cash. For buyers who would prefer to finance a new Tundra, Toyota is offering zero percent interest for up to 60 months on all body styles, plus up to $1,000 cash back. Like all Toyota models, the Tundra also includes the brand's complimentary two-year/25,000-mile maintenance plan, which includes 24-hour roadside assistance.
What it means to you: With the 2013 model year just around the corner, several of the most popular pickups are available at great prices throughout July.