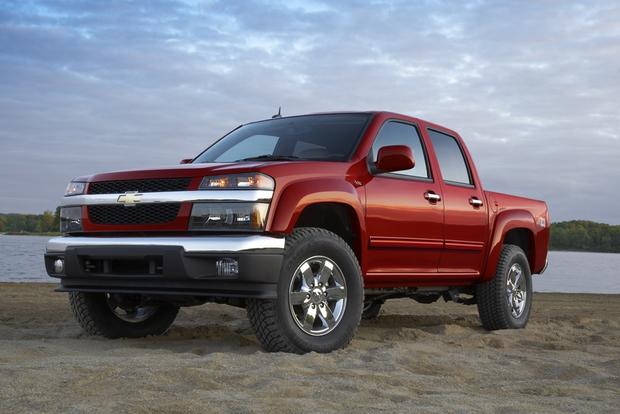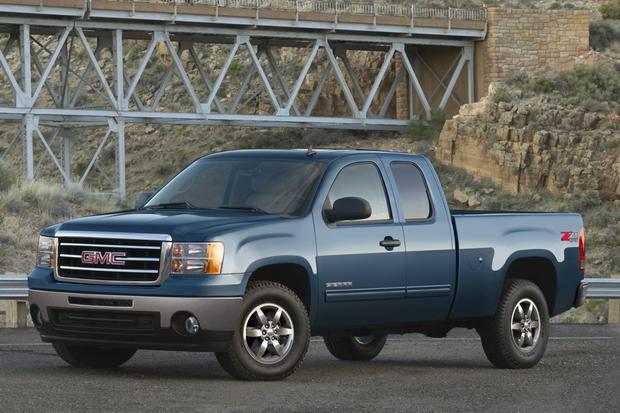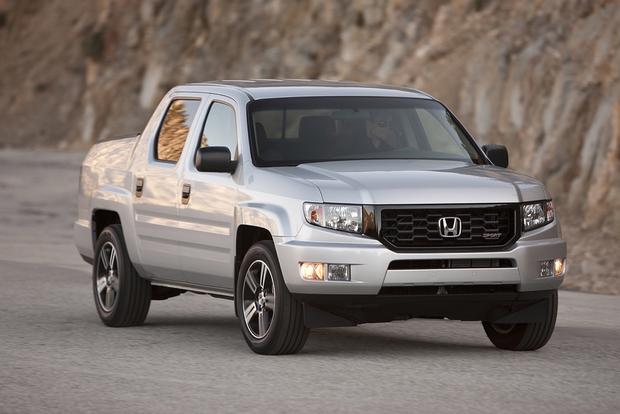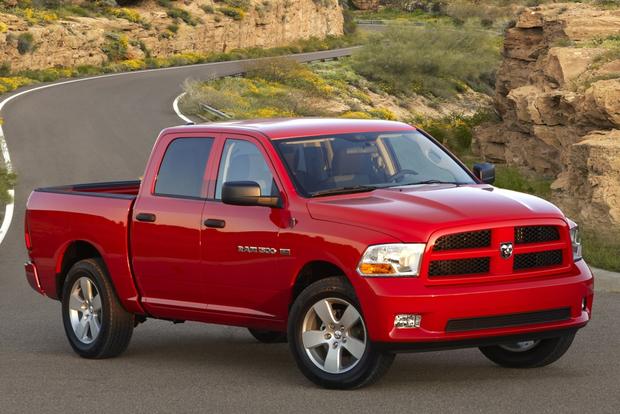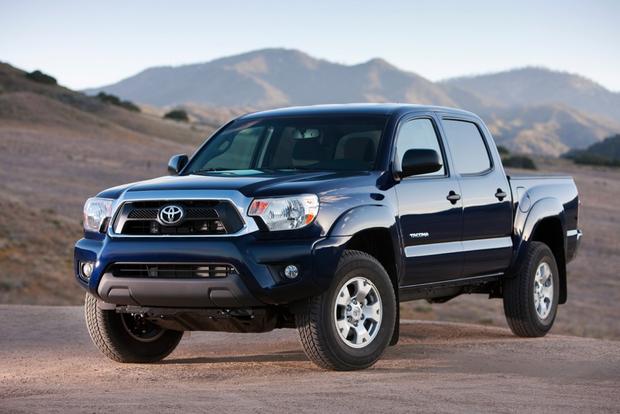 Picking a pickup isn't easy. That's not because there are so many models, but because there are so many choices within each model. With various configurations of cabs, different bed sizes, a myriad of engine possibilities and, usually, at least two drivetrain options to choose from, pickup shopping can be complicated. We've made the process a little less challenging by listing deals available throughout June on some of our favorite trucks.
Chevrolet Colorado
Chevrolet has already confirmed the demise of its mid-size Colorado. Despite that news, truck shoppers interested in the durable pickup can still find new Colorado models at dealers nationwide. Not surprisingly, the 2012 Colorado is being offered with several impressive incentives, including up to $2,000 cash back or interest rates as low as 1.9 percent. Buyers willing to consider a 2011 Colorado will find an even better deal, with Chevrolet offering up to $3,000 cash back or 0 percent interest for up to 72 months on nearly all versions of the truck.
GMC Sierra
Shoppers looking for a full-size pickup will find several great deals on the brawny GMC Sierra throughout June. According to the automaker, 2012 Sierra four-door crew cab models are available with up to $2,000 cash back. The offer increases to $2,500 for heavy-duty Silverado 2500 and 3500 models and $3,000 for extended cab and hybrid variants. Additionally, every 2012 Silverado is available with 0 percent financing, allowing truck buyers with strong credit to pay no interest for up to 60 months. Similar offers are also available on Chevrolet's full-size Silverado, which is mechanically identical to the Sierra.
Honda Ridgeline
Many truck owners use their pickups for heavy-duty towing and hauling. Then there are some buyers with no such plans, who mainly seek everyday practicality from pickup ownership. If that sounds like you, Honda is offering a strong incentive on its car-based Ridgeline in June with interest rates as low as 0.9 percent for 36 months or 1.9 percent for up to 60 months. It's getting harder to find the pickup on Honda dealer lots, but AutoTrader.com is currently showing more than 2,500 new models available nationwide, so a new Ridgeline may be closer than you think.
Ram 1500
Don't buy a Ram pickup in June without taking advantage of one of the automaker's attractive special offers. For cash buyers, that means a $3,000 rebate on nearly every one of the pickup's variants, from the basic Ram Sport to the upscale Laramie and Big Horn Edition trim levels. For buyers interested in financing, the automaker is offering 0 percent interest for up to 36 months. For shoppers who would prefer to lease, parent company Chrysler says the Ram can be had with monthly payments as low as $289 per month after $2,999 at signing-not bad for a recently refreshed full-size pickup.
Toyota Tacoma
The durable Tacoma has established a dedicated following among truck buyers who intend to keep their vehicles for years. However, the best deals on the mid-size pickup in June are for those interested in leasing. Toyota is offering $500 cash back for purchasers, but the automaker's top offer is a lease rate of just $249 per month after $2,999 at signing. That's already great deal on the sought-after 2012 model, but we find it even more impressive that the deal applies to the four-wheel-drive, V6-powered Tacoma rather than a stripped-down base model that's unlikely to be found on dealership lots.
What it means to you: With the large amount of incentives available on today's trucks, don't buy a pickup without first researching factory-based deals on the truck you want.