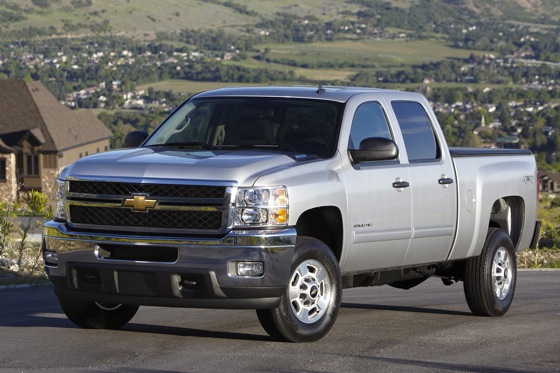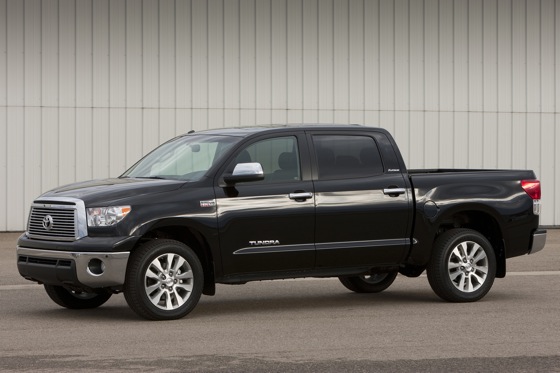 As the snow starts melting and spring begins to poke through, many people are starting to make their way into dealerships in search of a new vehicle. To entice shoppers into their showrooms, many automakers are offering big deals on their newest models - especially in the highly competitive truck segment. We've rounded up some of the best deals on new trucks in March to help you get a good deal on the right truck to help you tackle all of your spring projects.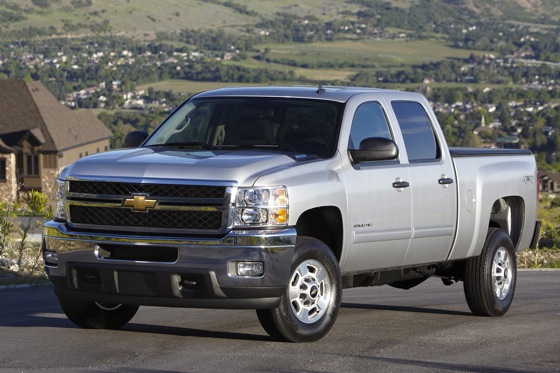 Chevrolet Silverado HD
Although Chevrolet is advertising several attractive offers on its light duty Silverado pickup throughout March, there are some great deals on the heavy-duty models too. Qualified consumers interested in a 2012 Chevrolet Silverado 2500HD or 3500HD can receive zero percent interest rates for up to 72 months, or up to $2,000 cash back on the workhorse pickup. For consumers who don't need the latest model, Chevrolet is also offering the mechanically identical 2011 Silverado 2500HD and 3500HD with up to $3,000 cash back - a tempting offer considering the muscular pickup's powerful Duramax diesel engine and impressive 17,800-pound towing capacity.
Find a Chevrolet Silverado HD for sale.
Ford F-150
Ford is offering some great deals on its hugely popular F-150 pickup throughout March. While truck shoppers looking for a brand new 2012 Ford F-150 can take up to $3,000 cash back or $1,500 back combined with 2.9 percent interest rates for up to 36 months, the best deals are on leftover 2011 models. That's because Ford is offering zero percent interest for a whopping 60 months on all remaining 2011 F-150 pickups - and that rises to just 1.9 percent for buyers looking to stretch their payments out over 72 months. Better yet, buyers can also take $1,000 cash back, making a 2011 F-150 one of the smartest full-size truck buys on the market.
Nissan Frontier
Although compact pickups aren't as popular as they used to be, many buyers still appreciate their smaller size and greater maneuverability. If you're one of those buyers, Nissan has an enticing special offer on its handsome Frontier available through the end of March. According to the automaker, qualified buyers can get zero percent interest rates for up to 60 months or 1.9 percent for up to 72 months on all 2012 Nissan Frontier models in dealer inventory. For with cash in hand (or with a loan from their bank or credit union), Nissan is offering between $2,000 and $2,500 cash back on the Frontier, depending on the trim level - a great deal considering the pickup starts at less than $19,000 including destination.
Find a Nissan Frontier for sale.
Ram 1500
Shoppers interested in the critically acclaimed Ram truck will find several deals available throughout March. Nearly all versions of the light-duty Ram 1500 pickup are available with zero percent interest rates for up to 60 months plus $1,500 cash back through the end of the month. For truck shoppers who want something bigger, there are similar deals on its larger Ram models, from the heavy duty 2500 and 3500 to the commercial duty Ram 4500 and 5500 "Chassis Cab" trucks, which feature little more than a cab and a bare ladder frame. Unfortunately for buyers looking to get a steal on an older model, there are no incentives on 2011 models, meaning they're most likely almost sold out.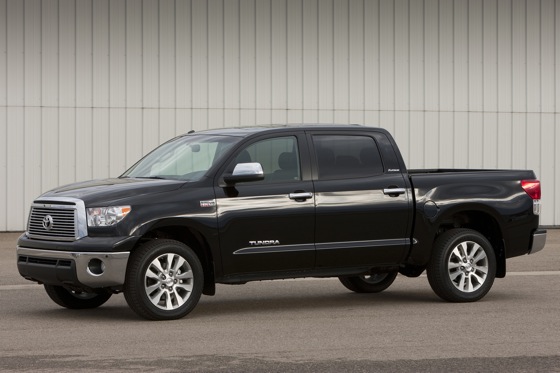 Toyota Tundra
Toyota is among the only automakers to advertise both purchase and lease deals for its full-size pickup truck. Consumers looking to lease the Toyota Tundra will find attractive rates as low as $319 per month with $3,318 due at signing for all 2012 and remaining 2011 Tundra Double Cab models equipped with the truck's muscular 5.7-liter V8. Meanwhile, truck shoppers looking to buy the pickup can also find an attractive deal with interest rates as low as zero percent for 36 months. Those offers strike us as impressive considering they don't apply solely to base-level models, but rather desirable well-equipped versions of the popular full-size pickup.