Car Deals
Van and Minivan Deals: October 2014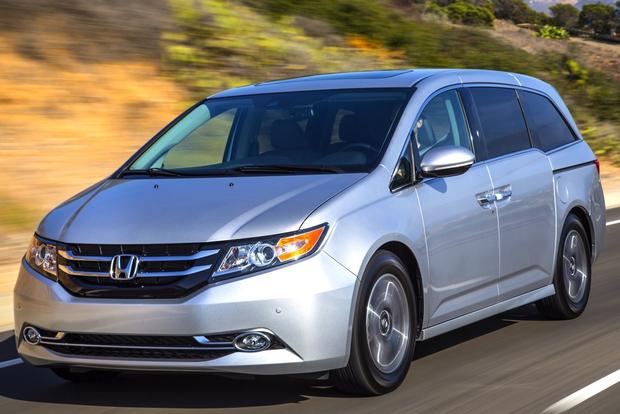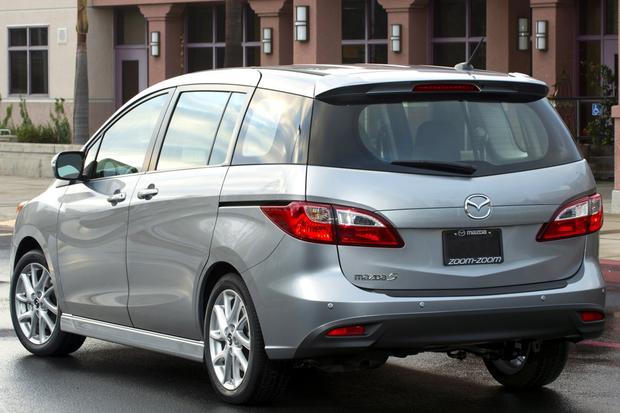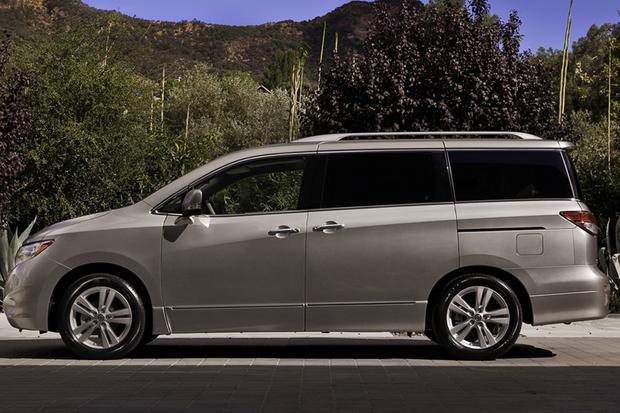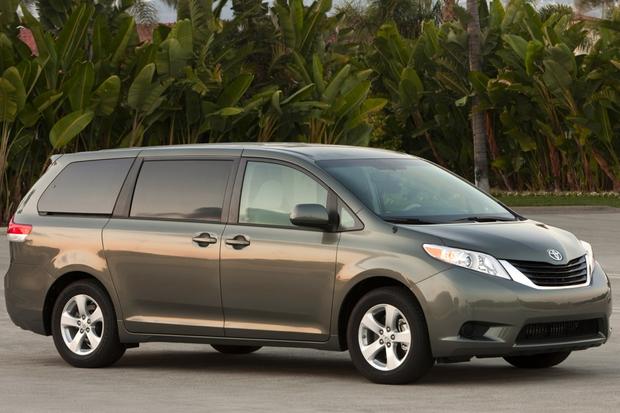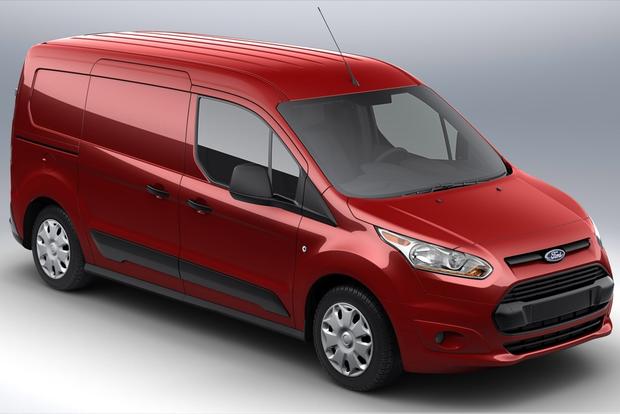 Although the search for a new van or minivan can be challenging, our list of today's top van and minivan deals makes it a little easier. We've included several of today's best incentives on a wide variety of new vans and minivans to help shoppers choose a great new model at a budget-friendly price.
Ford Transit Connect
The all-new Ford Transit Connect is a popular van that combines cargo-hauling capabilities with city-friendly small sizing. In October, the 2014 Transit Connect is offered with several incentives for commercial shoppers who need a smaller van with a focus on fuel economy. For qualified shoppers looking to finance, the Transit Connect is available with 0 percent interest for up to 36 months or 1.9 percent interest for 60 months. Cash buyers also get a good deal; Ford is touting up to $1,500 back on all 2014 Transit Connect models -- a good number on a newly redesigned van that starts around $23,000 with shipping.
Honda Odyssey
The Honda Odyssey is a popular minivan that offers V6 power, lots of interior space, and a wide range of modern comfort and convenience features. This month, Honda has several deals available on the 2014 Odyssey for drivers interested in an excellent van at a good price. For qualified shoppers looking to finance, the automaker is offering 0.9 percent interest for up to 36 months or 1.9 percent for up to 60 months. For those who would rather lease, Honda has two deals available: a 36-month term with payments from $269 after $2,499 down or the same for 36 months with nothing down and payments from $330 per month.
Mazda5
The Mazda5 is a compact van that combines small sizing and excellent fuel economy with minivan practicality. Featuring dual sliding doors and six seats, the Mazda5 is perfect for shoppers looking for a good family hauler, but the van's 2.5-liter 4-cylinder engine and Environmental Protection Agency-rated 28 miles per gallon on the highway are a huge advantage for those interested in saving some money at the pump. In October, the 2014 Mazda5 will also save you money in the showroom; Mazda is offering the van to qualified finance shoppers with an excellent incentive: 0 percent interest on all models for up to 60 months.

Nissan Quest
Nissan's boldly styled Quest offers a slightly different take on the minivan than larger and more popular rivals such as the Honda Odyssey and Toyota Sienna. In October, the 2014 Quest also offers a few incentives designed to entice shoppers interested in a new van. For qualified drivers looking to finance, that means 0 percent interest for up to 36 months or 0.9 percent for up to 60 months on all 2014 Quest models. For those looking to pay with cash, all Quest models are offered with up to $1,500 cash back. And for lease shoppers, the Quest can be had with a 39-month term and payments from $259 per month after $2,999 down at signing.
Toyota Sienna
The Toyota Sienna is one of the most popular vans on the market, and in October, it's offered with some of the best incentives available. For qualified shoppers interested in a 2014 Sienna, that means 0 percent interest for up to 72 months -- a very long term for a such a popular van. Lease shoppers get a good deal too; Toyota is offering its base-level 2014 Sienna LE with payments from $299 per month for 36 months after $3,298 down at lease signing.
What it means to you: Our list of van and minivan deals and incentives will help you find an excellent new van at a reasonable price.