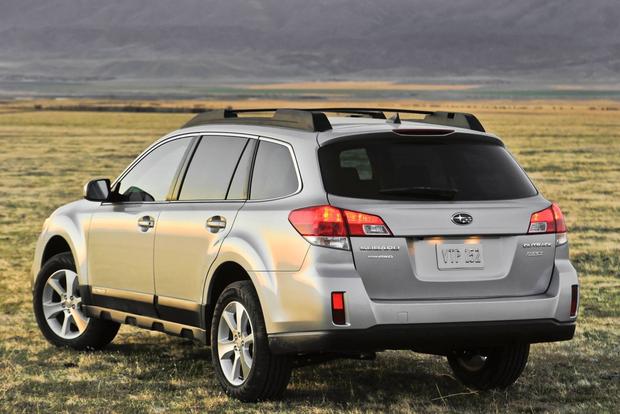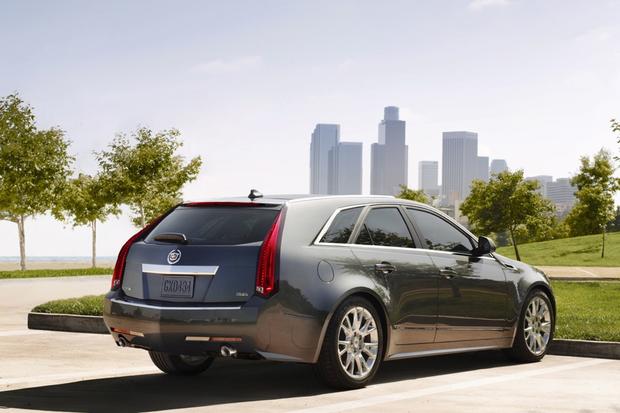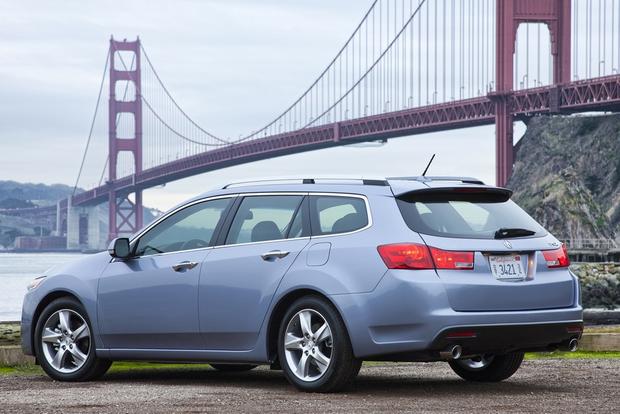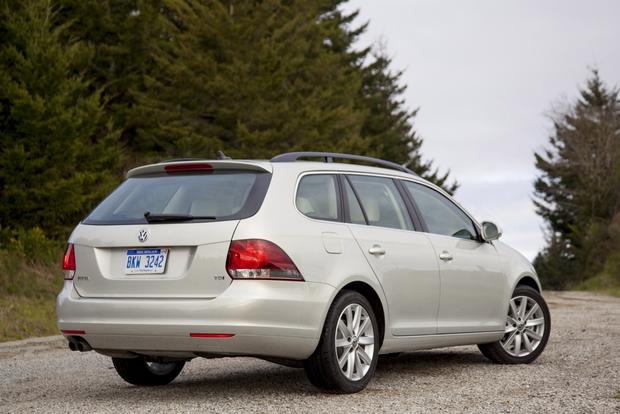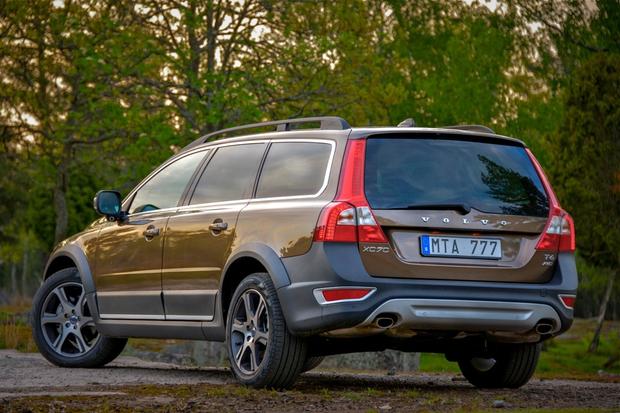 Several automakers are offering incentives this month on station wagons. We've listed our favorite station wagon deals on models ranging from budget-friendly to luxurious. That will give wagon shoppers a good starting point as they search for a new model.
Acura TSX Sport Wagon
The 2013 Acura TSX Sport Wagon offers a more practical take on the popular Acura TSX sedan. In April, Acura is offering two lease incentives on the TSX Sport Wagon. The first is for shoppers interested in the lowest possible payment. That deal is available for 36 months and boasts monthly payments starting at $309 after $1,999 at lease signing. Acura also has a lease incentive for drivers who would rather not make a down payment. That deal includes a 36-month term and offers payments starting at $360 per month with nothing down.
Find an Acura TSX Sport Wagon for sale
Cadillac CTS Sport Wagon
The 2013 Cadillac CTS Sport Wagon is a 5-door wagon version of the sporty Cadillac CTS sedan. In April, Cadillac has only one incentive on the CTS Sport Wagon. Through the end of the month, qualified shoppers looking to finance the sharply-styled wagon can get zero percent interest for up to 36 months. For drivers interested in a new car that's even faster than the standard CTS Sport Wagon, Cadillac is offering its zero percent deal in April on the wildly rare and extremely fast CTS-V Sport Wagon as well.
Find a Cadillac CTS Sport Wagon for sale
Subaru Outback
The 2013 Subaru Outback is an all-wheel-drive, midsize wagon based on the Subaru Legacy sedan. Two deals are available through the end of April. The first is a low-interest deal for qualified shoppers interested in financing an Outback. That incentive offers 0.9 percent interest on the wagon for up to 36 months. For drivers who would prefer to lease, Subaru is also offering an April lease deal on the Outback. Through the end of the month, it's available for 42 months with $1,965 down and payments starting at $265 per month.
Find a Subaru Outback for sale

Volkswagen Jetta Sportwagen
The 2013 Volkswagen Jetta Sportwagen is a station wagon version of VW's popular Jetta sedan. In April, gasoline-powered versions of the Sportwagen are available with a lease incentive. Through the end of the month, shoppers who put down $1,999 on the Jetta Sportwagen can get a 36-month lease with payments starting at $239 per month. While that offer is around $80 more per month than a Jetta sedan, shoppers who want wagon practicality will appreciate the deal. Unfortunately, there aren't any April deals available on the diesel-powered Jetta TDI Sportwagen.
Find a Volkswagen Jetta Sportwagen for sale
Volvo XC70
The 2013 Volvo XC70 is an all-wheel-drive wagon with raised suspension and bold, off-road-style bodywork. In April, qualified shoppers interested in the XC70 can get good lease or finance incentives on the wagon. The best deal is for customers interested in financing the XC70, as Volvo is offering zero percent interest for up to 48 months plus up to $1,000 cash back. The combination of low-interest and cash back is a rarity in the luxury car world. For drivers looking to lease, Volvo is offering the XC70 for 36 months with just under $2,000 due at lease signing and payments starting at $469 per month.
What it means to you: Although there aren't many wagons left, our listing of wagon deals will help shoppers looking for a good price on a new model in April.