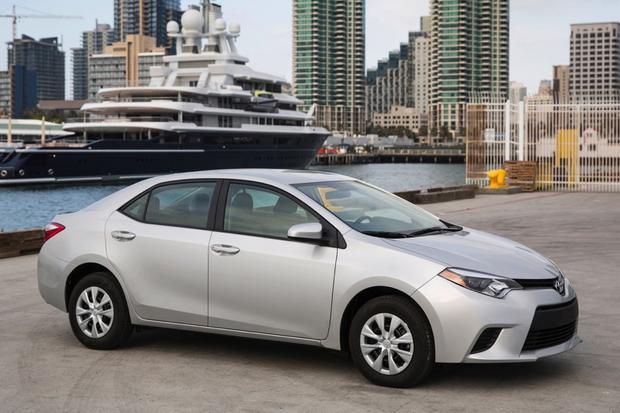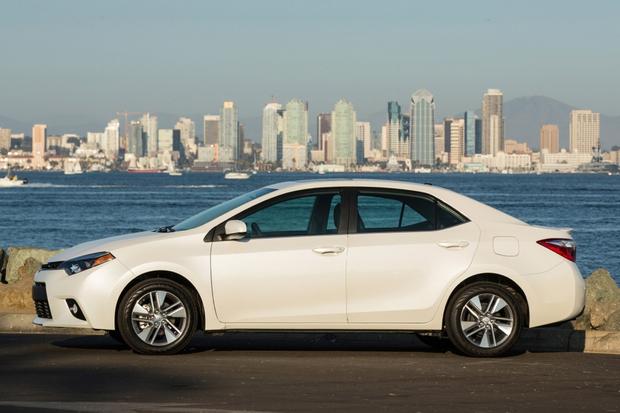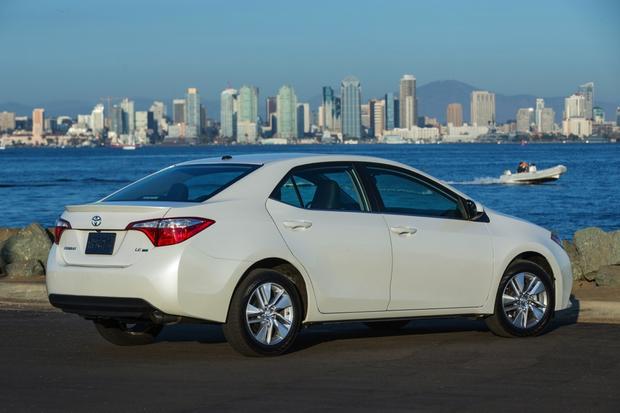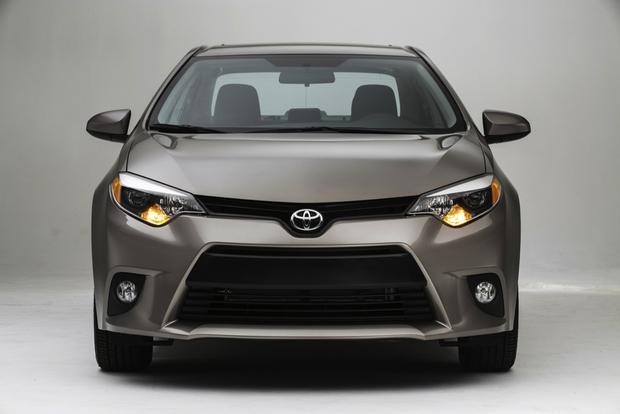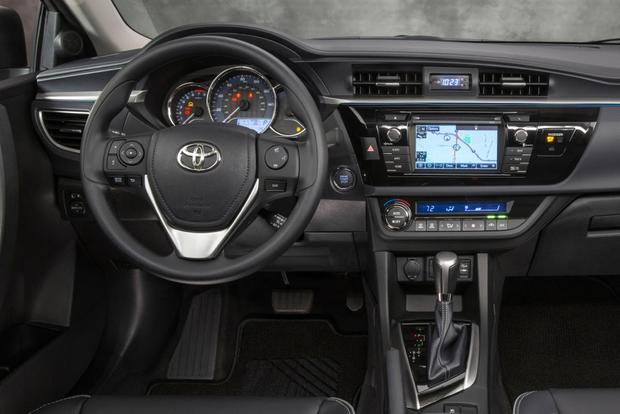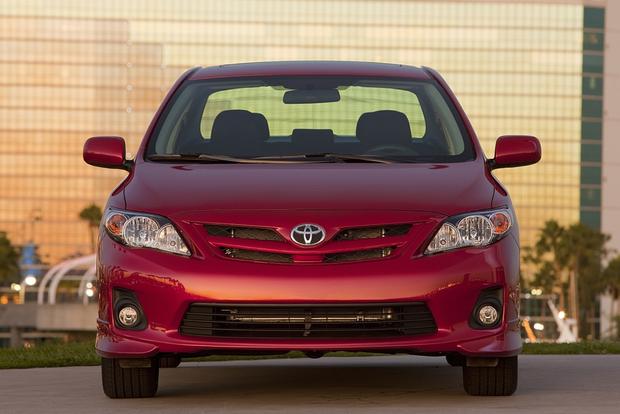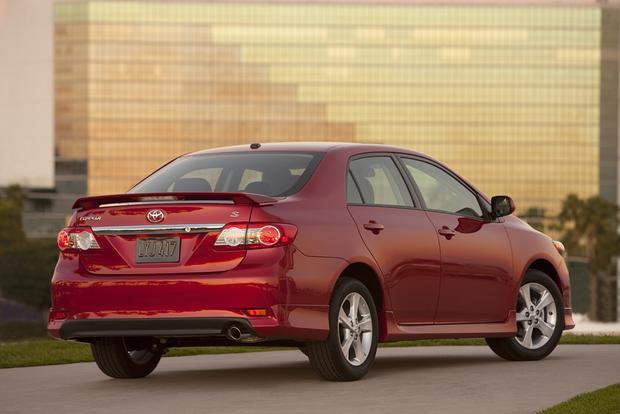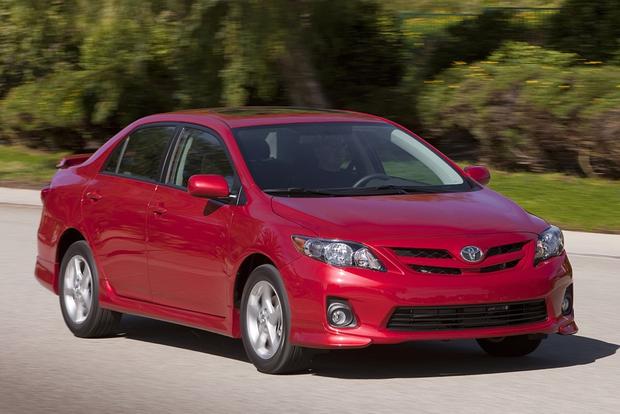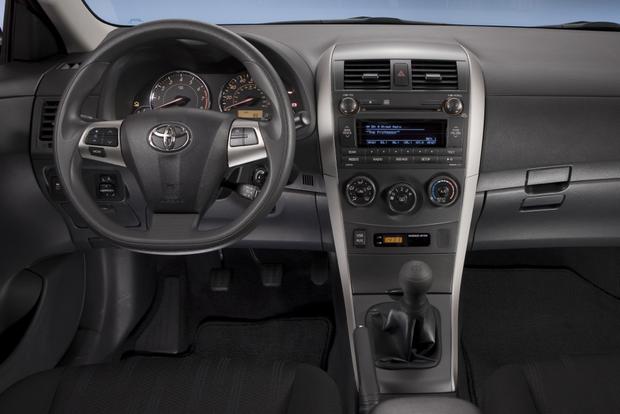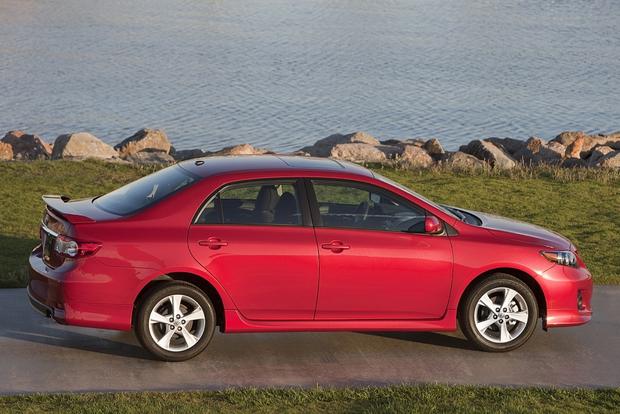 Despite its advancing age, the Toyota Corolla is one of the best-selling cars in the country. Now, a redesigned 2014 Toyota Corolla is on sale, and while the automaker expects to push sales numbers even deeper into 6-figure territory by continuing to deliver what it calls QDR (quality, durability and reliability), it also hopes that more emotional design and improved driving dynamics will make the new Corolla a vehicle people both want and need to buy.
Will car shoppers want to buy a new Corolla, or will an old Corolla better serve the budget-conscious looking for dependable transportation? That's what we're here to determine.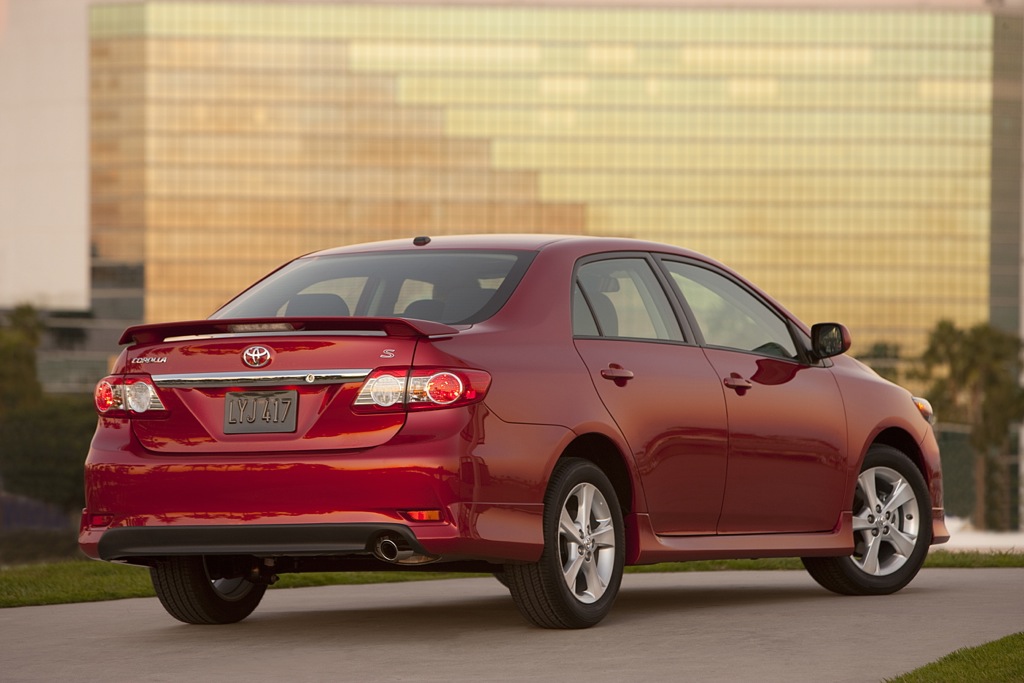 Fuel Economy
While the redesigned 2014 Toyota Corolla contains the same 1.8-liter 4-cylinder engine that came in the old Corolla, new transmissions improve fuel economy in the new model. Toyota is also offering a Corolla Eco model with Valvematic engine technology, which increases gas mileage while generating more horsepower.
In the old Corolla, the 4-cylinder engine made 132 horsepower and was rated to get 30 miles per gallon in combined city and highway driving with the standard 5-speed manual transmission and 29 mpg in combined driving with the optional 4-speed automatic.
In the new Corolla, the horsepower rating is unchanged. Combined fuel economy ratings jump, however, rising to 31 mpg with the new 6-speed manual transmission and 32 mpg with the optional continuously variable transmission (CVT). Even the base Corolla L model, which does without a CVT in favor of last year's 4-speed automatic, improves to 31 mpg in combined city and highway driving.
Toyota says that one of every 10 new Corollas sold will be the LE Eco trim. Equipped with Valvematic technology, an advanced version of its variable valve timing system, the Corolla LE Eco makes 140 hp and returns up to 35 mpg in combined city and highway driving, according to the Environmental Protection Agency (EPA).
Given the significant improvements in EPA ratings, especially for the LE Eco version, the 2014 Corolla gets our vote for fuel economy.
Safety
The redesigned 2014 Toyota Corolla has eight standard airbags, including a new knee airbag for the driver and a new seat cushion airbag for the front passenger. Plus, most models have a new reversing camera. Otherwise, the standard safety equipment list mirrors the old model, and each Corolla comes with Toyota's Smart Stop technology, which prevents the vehicle from accidentally accelerating if the brake pedal is pressed.
Toyota says it has designed the 2014 Corolla to excel in National Highway Traffic Safety Administration (NHTSA) and Insurance Institute for Highway Safety (IIHS) crash tests, including the new small overlap frontal-impact assessment by IIHS. However, as this article is written, neither organization had performed official tests on the new Corolla.
The old Corolla was named a Top Safety Pick in each year that it was on sale from 2009 to 2013. In NHTSA testing, the 2012 and 2013 Corolla models received an overall rating of four stars, with an individual rating of three stars for the side-impact pole test. The 2011 Corolla fared poorly after NHTSA modified its testing program for that model year, earning a 3-star overall rating. Looking deeper, the 2011 Corolla's unimpressive 2-star side-impact protection rating results from a 2-star side-impact score for rear-seat occupant protection and a 1-star side-impact pole test score.
Before the changes in NHTSA testing procedures, the 2009 and 2010 Corolla models earned an overall crash-test rating of four stars.
Have your eyes glazed over yet? Let's summarize. Toyota says the redesigned 2014 Corolla will get a 5-star rating from NHTSA and a Top Safety Pick Plus rating from IIHS. That would make the new car the safer model. If you choose to buy an old Corolla, make sure to get a 2012 or 2013 model.
Reliability
Toyota prides itself on the Corolla's track record for quality, durability and reliability. One glance at this model's record with Consumer Reports confirms that the Corolla delivers on all counts. The data from J.D. Power is more critical, however, showing that quality stumbled in 2009 and 2010, and that owners gave the 2010 model an average rating for dependability. Considered collectively, the data demonstrates that the Corolla delivers better-than-average reliability.
If you elect to give the old Corolla a try, consider one that is certified through Toyota's Certified Pre-Owned (CPO) program. Eligible models must pass a 160-point inspection, and each CPO Corolla includes a CARFAX vehicle history report. Toyota also extends the powertrain warranty to provide seven years or 100,000 miles of protection, and adds one year or 12,000 miles of bumper-to-bumper coverage and free roadside assistance.
New Corollas include a 5-year/60,000-mile powertrain warranty, a 3-year/36,000-mile standard warranty and two years or 25,000 miles of free scheduled maintenance and roadside assistance. While that's appealing, it's unlikely worth spending thousands more on a new Corolla when an old Corolla is likely to last a good, long time. The advantage here goes to the old Corolla.
Value
The trouble with buying old Corollas is that they hold their value extraordinarily well, so you won't save as much as you might expect by choosing one.
The redesigned 2014 Corolla ranges in price from less than $18,000 for the L trim level to about $24,000 for the S Premium model with all the extras. As this article is written, prices for CPO Corolla models range from a low of $10,500 for a 2010 model with 73,000 miles on the odometer to a high of $23,000 for a 2013 model with every option and 11,000 miles.
Given the high prices for used CPO Corollas, our recommendation is to get a new one. Dealers are closing out the 2013 model with low lease rates, low APR financing and cash rebates, and Toyota is already offering an appealing lease payment for the new, redesigned 2014 Corolla. Toyota really wants to increase the number of Corollas on the road, so the company is making it easy to choose a new one over a used one.
Technology
In addition to making Bluetooth standard and equipping most 2014 Corolla models with a reversing camera and automatic climate control, Toyota also has expanded the availability of its Display Audio infotainment system, Entune App Suite smartphone services technology and touchscreen navigation system in the new car. Valvematic engine technology dramatically improves fuel economy in the LE Eco model, and the new Corolla also can be optioned with keyless passive entry and push-button starting. Therefore, the technology advantage goes to the 2014 Corolla.
AutoTrader's Advice
If your next car simply needs to provide the most reliability for the least amount of money, a used Corolla makes sense. But so do lots of other cars. That's why we recommend that you strongly consider a new Corolla. The 2014 model's appealing new styling and roomier, more comfortable interior is just the tip of the iceberg. This year, Toyota improves the car's fuel economy, safety, value and technology while engineering the 2014 Corolla to continue delivering QDR.