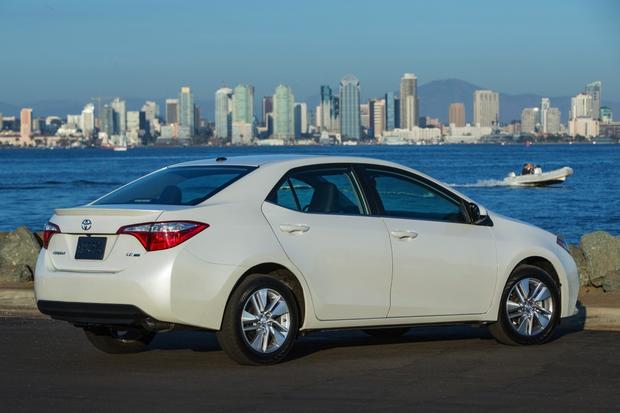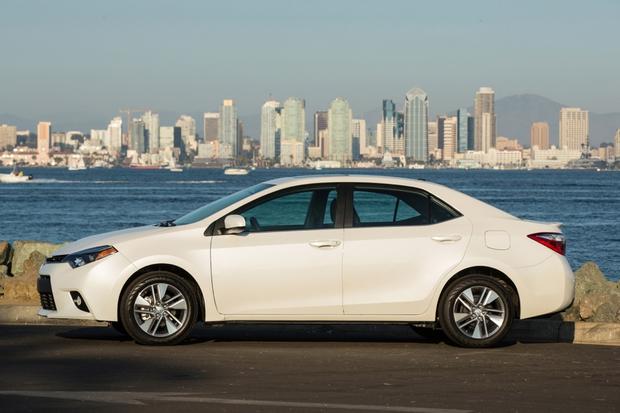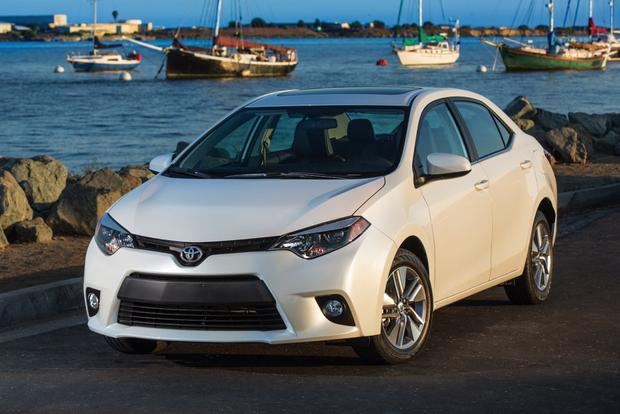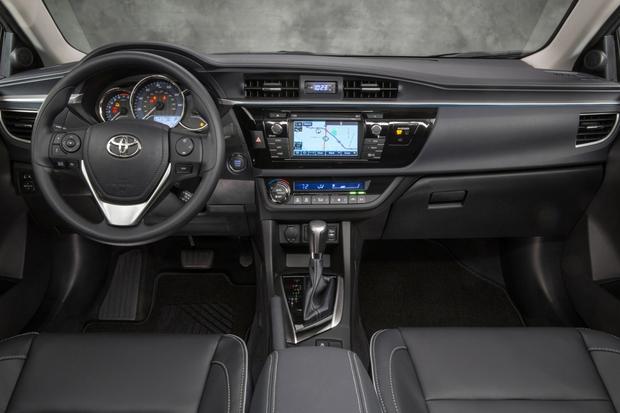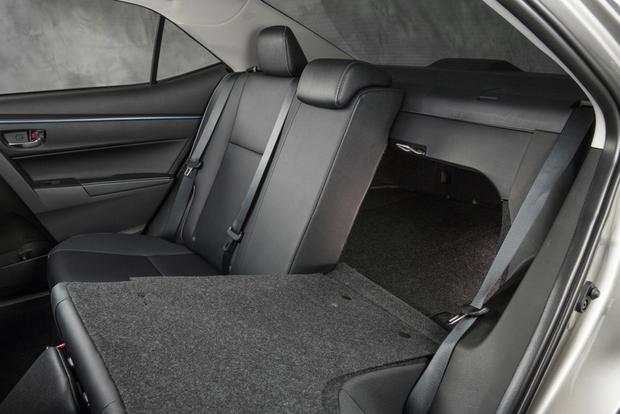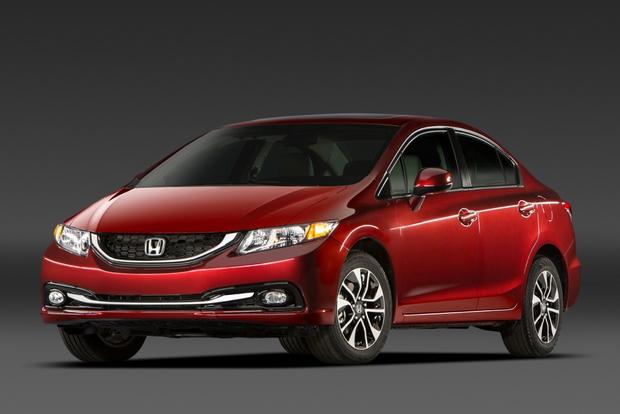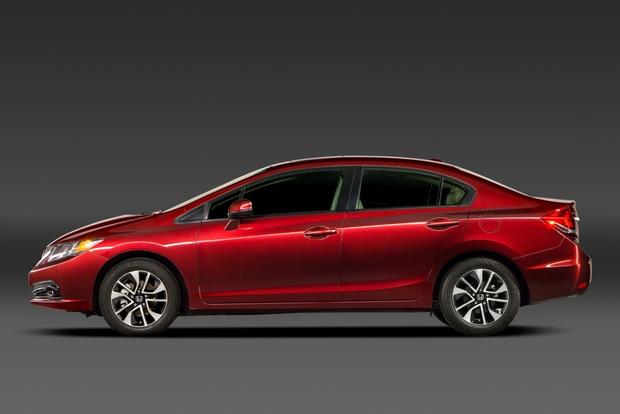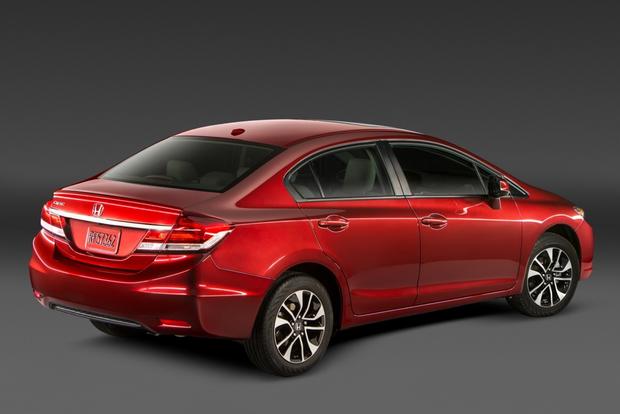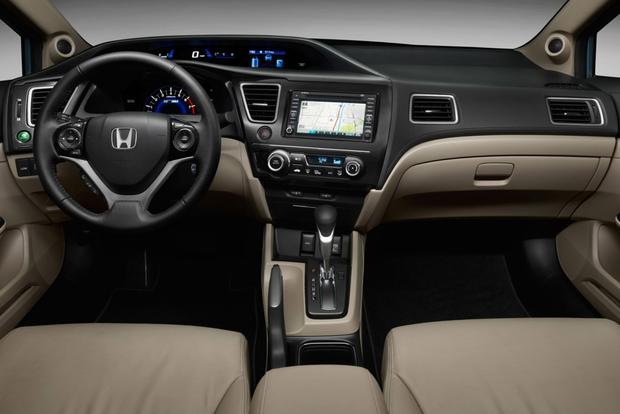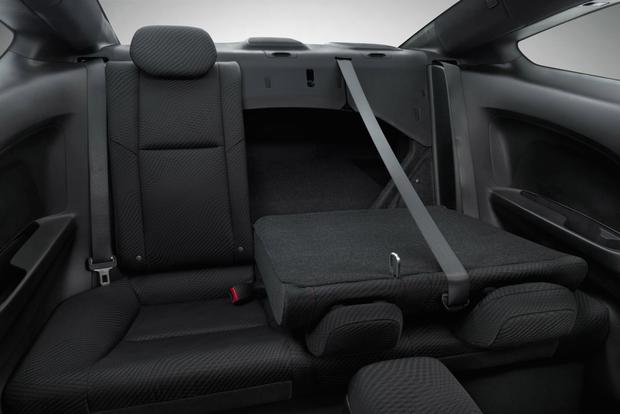 Introduction
Small-car buyers often approach the task with the following question: Should I get a new Honda Civic, or should I get a 2014 Toyota Corolla? Both automakers enjoy longstanding reputations for building dependable, fuel-efficient small cars, traits highly valued among consumers on tighter budgets. Which of the two is the better car? That's what we're going to find out.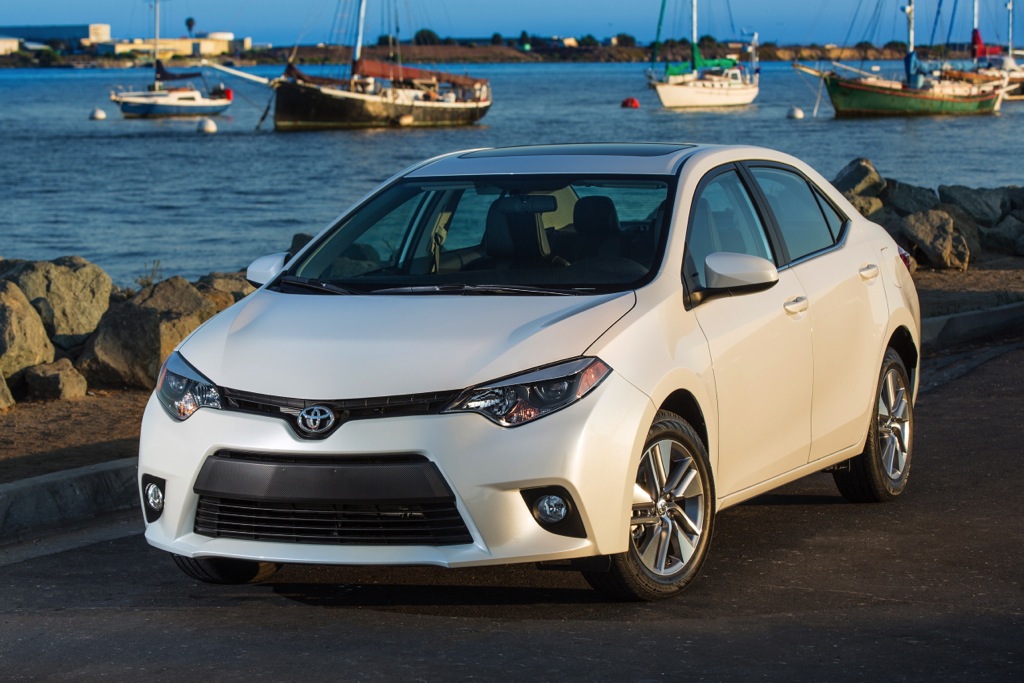 2014 Toyota Corolla Highlights
The 2014 Corolla is completely redesigned, adding a sense of style on the outside and lots of extra space on the inside. The standard engine is the same as before, but a new continuously variable transmission (CVT) and other updates improve fuel economy. The Corolla S model offers greater substance than just a bloated body kit, too.
2013 Honda Civic Highlights
As this article is written, the 2014 Honda Civic is not yet on sale. Changes are unlikely, however, given that the Civic was completely redesigned for the 2012 model year, and was then significantly updated and upgraded for the 2013 model year. Honda sells the Civic in coupe and sedan flavors. We're focusing on the 4-door sedan here.
Fuel Economy
The most popular powertrain choices for both the Civic and the Corolla are rated by the Environmental Protection Agency to return 31 miles per gallon in combined city and highway driving with a manual gearbox and 32 mpg with the Honda's automatic and the Toyota's CVT. So we're going to call the fuel economy contest a tie.
Before you call foul over this decision, yes, we know about the Civic Hybrid and its 44-mpg combined city and highway driving average. And yes, we know that Honda offers the option of buying a version of the Civic equipped with a natural gas powertrain. But the performance-tuned Civic Si gets just 25 mpg, which drags the Honda's overall, non-sales-weighted average down to 32.7 mpg across the lineup, lower than the Corolla's 33-mpg average.
Whoa, wait a second. The Toyota lineup averages 33 mpg? How did we get that number? You can't forget about the Corolla LE Eco, which gets either 34 mpg or 35 mpg in combined city and highway driving depending on the trim package you select.
Safety
The Honda Civic sedan is one of the safest small cars. It gets a 5-star overall crash-test rating from the National Highway Traffic Safety Administration, and it gets a Top Safety Pick Plus rating from the Insurance Institute for Highway Safety (IIHS).
Unfortunately, as this article is written, neither organization has performed testing on the redesigned 2014 Toyota Corolla. Toyota spokespeople say that they made structural changes to the new Corolla for the vehicle to pass the tough new small overlap frontal-impact crash test conducted by IIHS, and they predict the Corolla will pass all rounds of testing with the highest possible ratings.
We can't go on predictions, so Honda takes the win for safety for now.
Reliability
As stated earlier, small-car buyers choose a Honda Civic or a Toyota Corolla, in part, because they believe both models to be very reliable. In reviewing reliability and dependability data from Consumer Reports and J.D. Power, that may not be the case when it comes to the Honda.
Historically, the Toyota Corolla has performed better than the Civic in Consumer Reports and J.D. Power surveys, though both organizations predict that a new Civic or a new Corolla will likely prove better than average in terms of reliability. However, J.D. Power has frequently given the Civic average ratings for dependability based on the results of its annual Vehicle Dependability Study, while Corollas have generally rated better than average in the same study of vehicle owners.
Victory, then, goes to the 2014 Toyota Corolla.
Value
For the 2013 model year, Honda canceled its base Civic DX model, making the better-equipped Civic LX the least expensive way to park a new Civic in the driveway. If you can't operate a manual transmission, that means you're spending $19,755 for a new Honda Civic LX.
The equivalently equipped 2014 Corolla model is the LE trim level, which costs $19,110 and includes a CVT. Add the LE Plus package, which includes aluminum wheels, fog lights and a reversing camera and the price tag is still lower than the Civic at $19,510.
That spells value, would you agree? Check every option box for the Corolla LE Plus and Toyota adds a slew of infotainment technologies, a power sunroof, a Smart Key passive entry system with push-button starting, a premium audio system and more; the Toyota's price tag rises to $21,870. To get a Honda Civic EX equipped anywhere close to that level results in a window sticker reading $23,105.
Granted, ALG says a Corolla's depreciation rating is three stars compared to five stars for the Honda, but the 2014 Corolla comes with free scheduled maintenance and roadside assistance for the first two years or 25,000 miles. Get a flat tire with the Civic during that period and you'd better have roadside assistance with your insurance carrier or you're spinning lug nuts yourself.
As this article is written, both companies are making it easier to buy their vehicles, offering low 1.9 percent APR financing for 60 months. Walk into a Honda dealer with empty pockets and you can drive out of the showroom with a Civic LX for nothing but a signature that promises you'll make the lease payment of $210 each month. Toyota is doing a zero-down lease, too, but theirs is for the nicely equipped Corolla S Plus for $249 per month.
It looks like Toyota is schooling Honda when it comes to providing value to small-car buyers. We're giving the nod to the Corolla.
Technology
As a part of its revamp for the 2013 model year, Honda made a bunch of stuff standard for the Civic, including Smart Vent side-impact airbags, a reversing camera, a USB port, Pandora Internet radio compatibility and Bluetooth connectivity with hands-free calling, music streaming and text messaging. Younger, price-conscious consumers want these features in their next new vehicle, and Honda delivers.
Toyota offers these features, too, but they're included mostly with the Entune infotainment system that is a part of the Driver Convenience Package offered as an option for the Plus and Premium versions of the various Corolla models. The added cost may be worthwhile to some, as it includes a premium audio system with a 6.1-inch touchscreen display, a navigation system, a USB 2.0 port and AppSuite technology that offers a broad variety of applications and services.
To come close to delivering what the Corolla can, Honda buyers must spend about $1,300 more for the Civic EX with Navigation model. And it still isn't quite as sophisticated as the Toyota's Entune system or as easy to use due to a smaller screen, buttons and knobs. But the Civic does offer hands-free text messaging for under $20,000. And given younger buyer mindsets, that may be the singular piece of technology that tips the scales in favor of the Honda.
AutoTrader's Advice
On paper, the 2014 Toyota Corolla is the better car in the areas that matter most to consumers. Plus, it has nearly as much rear-seat legroom as it does up-front, and a bigger trunk to boot. Small-sedan buyers on a budget need to carefully consider the Corolla.