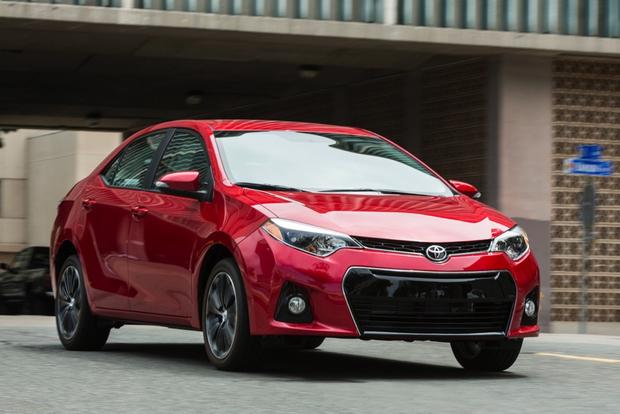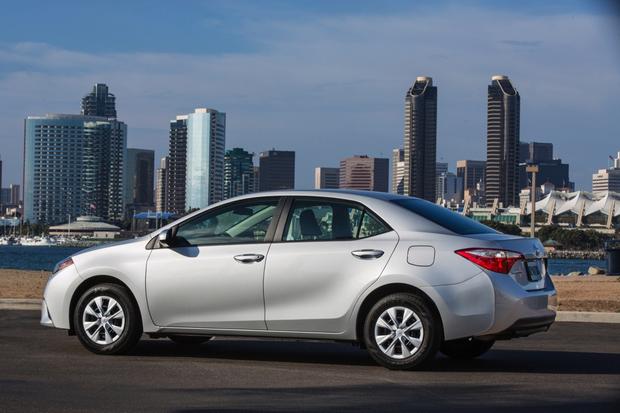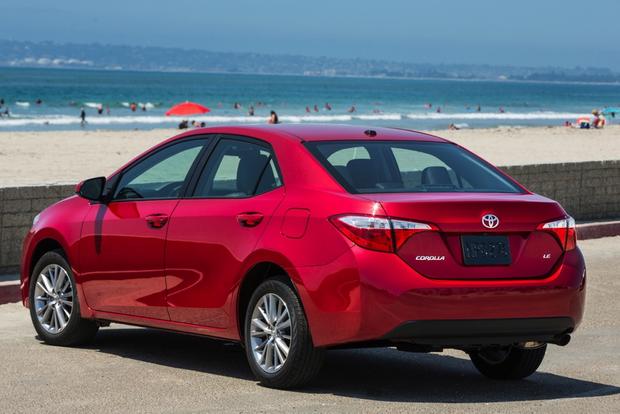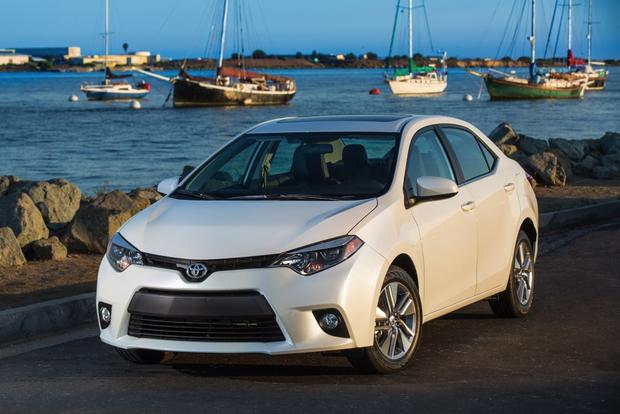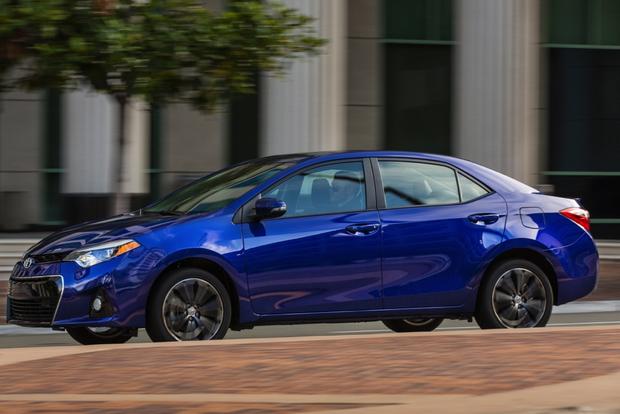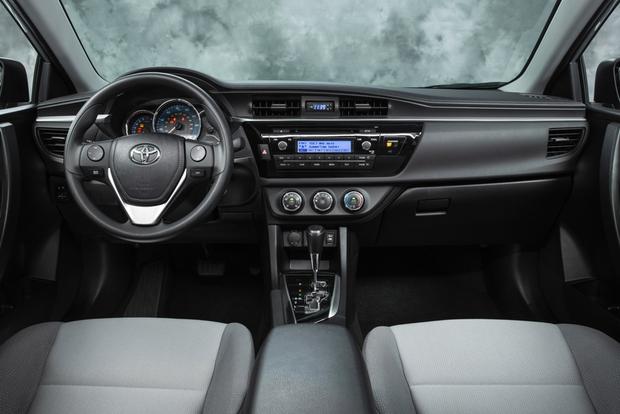 Corolla? Is that you? The 2014 Toyota Corolla is the latest Toyota model to take styling risks to remain competitive with a market increasingly focusing on form, not just function. After all, if it is going to remain the best-selling car in history, it had better look good, right? Here are the coolest changes Toyota has made to its redesigned Corolla sedan for 2014.
Toyota's Freshest Face
The Corolla's new face may be the best-looking in the car's history, and to some, it even looks better than the new RAV4 and the popular Camry. The Corolla's scowling headlamps feature standard LED low beams -- a first in this segment -- and are elegantly joined by a thin upper grille opening with the Toyota badge set tastefully within it. What looks like a huge lower air intake is, upon closer inspection, actually part bumper, but it nonetheless appears aggressive and dramatic.
Elegant Taillamps
Get used to this rear end: The fuel-efficient Corolla is an excellent commuter car, so you're likely to see many of them ahead of you in traffic. Thankfully, Toyota designed particularly nice-looking taillamps that, like the headlamps, are multi-faceted and visually connected by a horizontal element -- in this case, by a simple crease in the trunk lid.
Unique Side Window Shape
Instead of the usual arch-style roofline with a flat windowsill, the Corolla shakes it up with a rear quarter window (the little triangular window in the rear doors) that actually kicks up. A subtle body crease in the C-pillar starts from the rearmost point of that triangular window and continues to become the top of the trunk. Slick.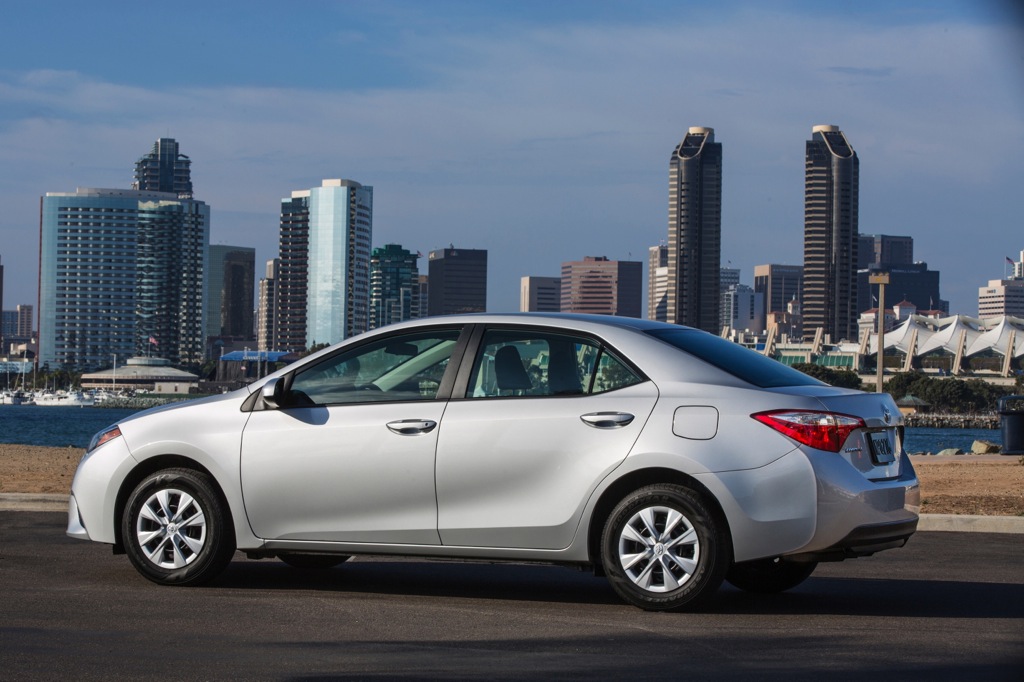 Character Lines
A character line shoots from the front wheel arch through the door handles, all the way back to the taillamps. Below that is a body crease that starts just a few inches behind the front wheel arch, rising in the door panels and helping to define the flared rear wheel arch before dropping back down and continuing back to the rear bumper.
Together with the unique window shape, these elements create the Corolla's distinct and sporty-looking side profile and help it look more substantial. It also has a wheelbase nearly four inches longer than that of the outgoing model.
Different Looks for Each Trim Level
The 2014 Toyota Corolla is offered in four trims -- L, LE, LE ECO and S -- each with subtle distinctions. The L is basic but not cheap-looking, with body-color door handles, mirrors and wheel covers. The LE gets more upscale multi-spoke alloy wheels and fog lamps, while LE ECO models get fan-blade-style wheels and a rear spoiler to enhance aerodynamics. The Corolla S is the most interesting to look at, with a unique, deeper-looking lower grille opening that doesn't appear to have a lower lip -- odd but strangely cool. The S model also comes with a rear spoiler, a metal exhaust tip and aggressive wheels with black-painted insets.
Highly Designed Interior
Whereas the outgoing Corolla really played it safe inside, a lot of design happens inside the new one. Many materials are mixed into the Corolla cabin, including metallic and piano-black finishes and high-grade, soft-touch materials. Multiple info screens and blue-lit gauges contribute to the high-tech look, while blue, black or amber pinstriped accents are matched with the dash/door panels. Corolla S models feature a leather-wrapped steering wheel, sport-flavored seat fabric and paddle shifters. Rear passengers enjoy a flat floor and huge legroom thanks to clever exhaust packaging and thin front seatbacks.