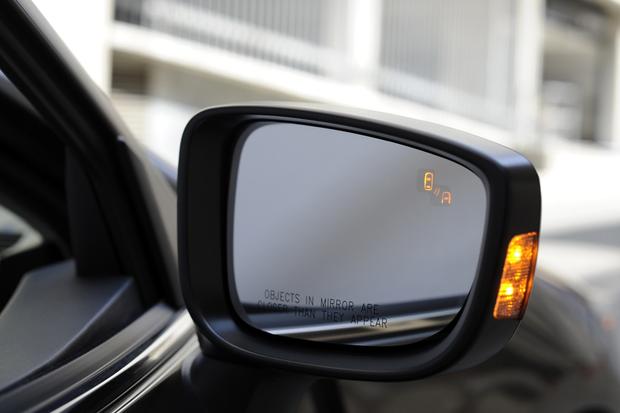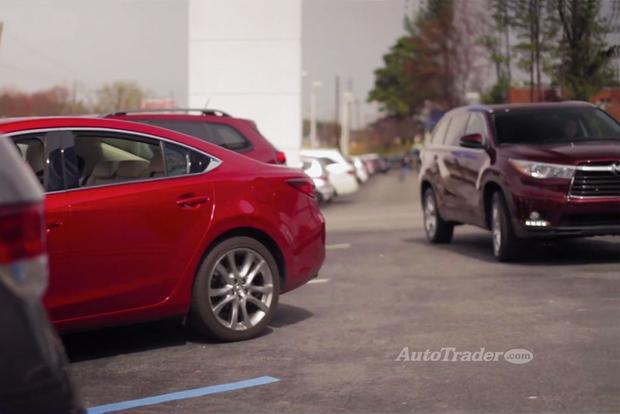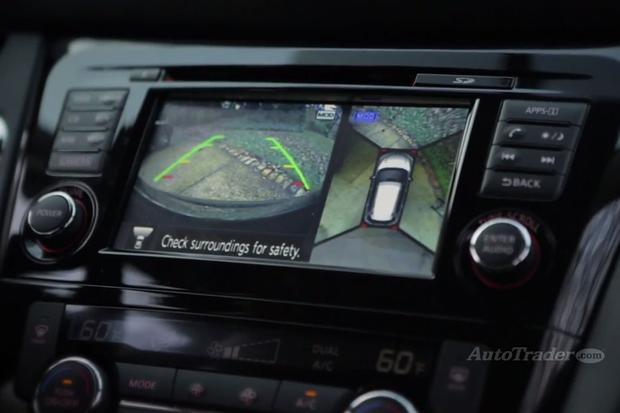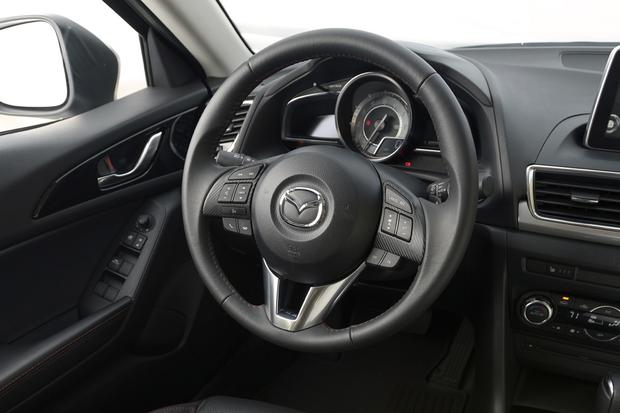 Thanksgiving is here, and in the spirit of giving thanks this holiday season, we've decided to list a few automotive safety features we're especially thankful for. Of course, most cars have basic features like anti-lock brakes, curtain side airbags and traction control. While we're certainly thankful for those items, we've concentrated on a few of today's latest high-tech safety features that make us especially grateful.
360-Degree Camera
We love nearly all backup cameras, which take the guesswork out of reversing into tight spaces. But we're especially thankful for 360-degree cameras offered by some automakers, including Mercedes-Benz and Infiniti. Done right, a 360-degree camera shows you what's directly next to your car in any direction -- an important display that can keep you from backing over a curb, swiping another car or hitting a person you might not have otherwise seen.
Adaptive Cruise Control
Once limited to the most expensive luxury cars, adaptive cruise control can now be ordered by the masses in models like the Mazda3 and Ford Fusion. It's an impressive safety feature, as it "adapts" to changing traffic conditions by automatically increasing or decreasing your speed, depending on the car in front of you. We're thankful for adaptive cruise control because it's an impressive safety and convenience feature, and because it has the potential to eliminate many highway and low-speed collisions altogether.
Blind Spot Monitor
It's hard not to be thankful for blind-spot-monitoring technology. In years past, checking your blind spot was a chore: Either you had to completely -- and dangerously -- turn your head around before making a lane change, or you had to rely solely on your mirrors, which isn't always a good solution. Not so anymore, thanks to helpful blind spot monitors that let you know when there's a car in your blind spot. Some of these systems even flash a light or sound an alert as you get closer to the blind spot-dwelling car, providing extra help when you need it most.
Rear Cross-Traffic Alert
If you've ever had a difficult time backing out of a parking space in a busy parking lot or a garage, you'll be thankful for rear cross-traffic alert. It's a popular new safety feature that senses oncoming cars when you're backing up, alerting you to their presence before you back directly into their path. The feature, which is available in an increasingly wider range of new models every year, is one of our favorite new safety items, especially for larger SUVs or other cars with sometimes challenging visibility.
If you're currently searching for a new car, consider this list of safety equipment before you sign the papers. Adding some or all of these items to your car of choice may be pricey, but in our opinion, the safety benefits are often worth the added expense.