Car News
Volvo's Vision 2020 and Pilot Assist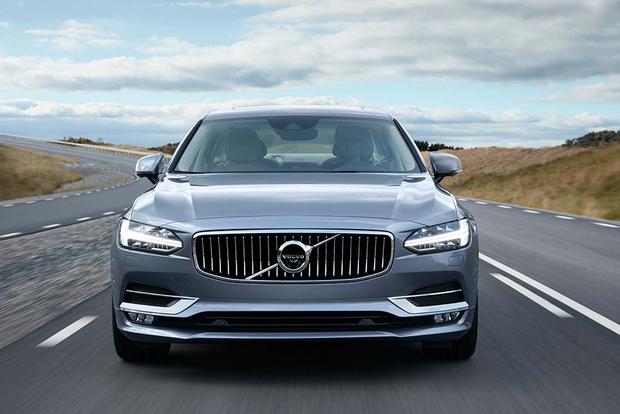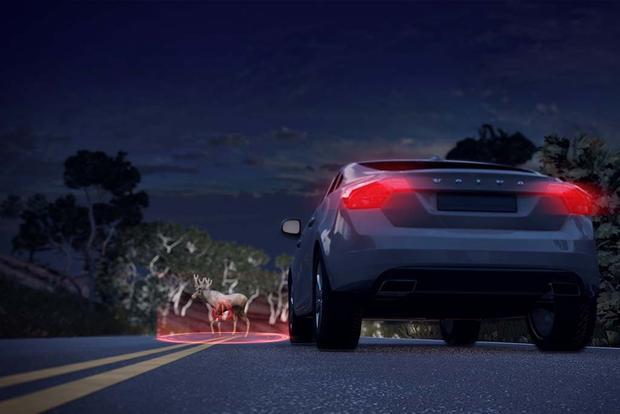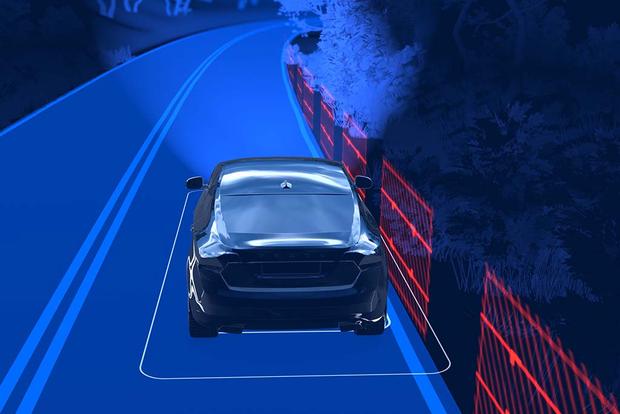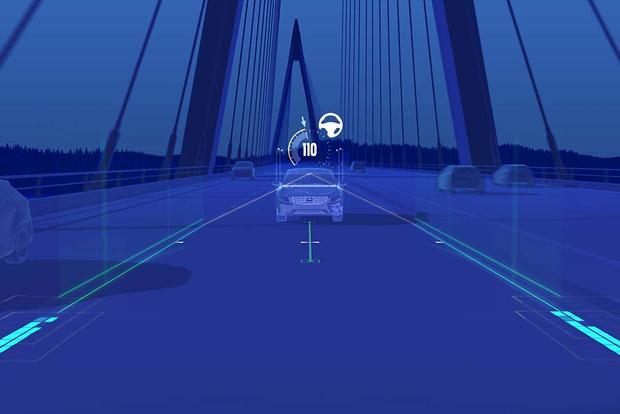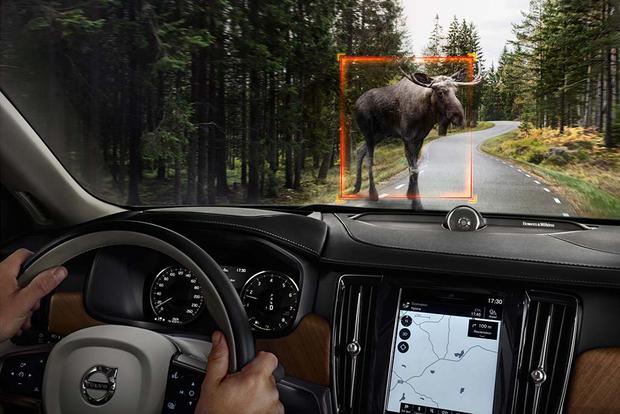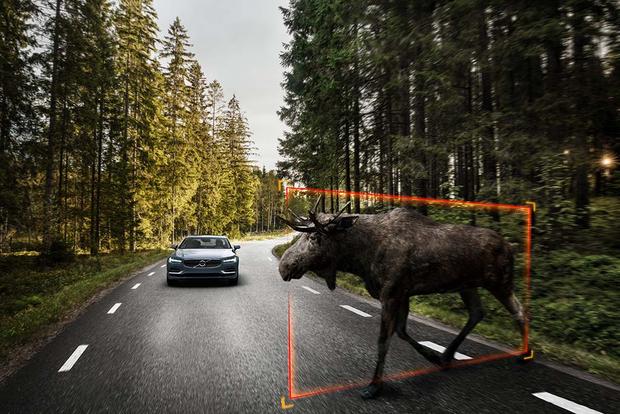 In 2008, Volvo announced a plan called Volvo's Vision 2020. Hakan Samuelsson, Volvo Cars' President and CEO, said, "Our vision is that by 2020 no one should be killed or seriously injured in a new Volvo car." As the deadline swiftly approaches, Volvo continuously develops and implements safety improvements in their vehicles. Some of these improvements are physical, some are technological, some passive, some active and some move in the direction of autonomous driving, like Pilot Assist. The latest generations of safety features debut on the new 2017 Volvo S90 sedan, arriving in showrooms this year.
Vision 2020 and Volvo's Safety Roots
Volvo has always been known as one of the safest car brands. "Ever since Volvo Cars was founded, safety has been a cornerstone of the company philosophy," according to the Volvo Car Group website. Volvo safety milestones include the safety cage (1944), standard three-point safety belts in the front (1959), energy-absorbing steering column (1973), driver's airbag (1987), WHIPS protection against whiplash injuries (1998) and BLIS system for information about the offset rear blind spot (2004), among many others.
Vision 2020 relies on smart safety systems that interact with each other. The system that detects lane departure, for instance, can initiate steering to prevent unintended drift into adjoining lanes. The radar that helps set following distance for adaptive cruise control can trigger collision warning with full auto-brake and pedestrian detection. If the combined systems determine that a crash is imminent and unavoidable, it triggers pre-tensioning of the seat belts to position occupants more safely and applies braking to reduce impact speed. Dual-stage airbags deploy within milliseconds of a crash, the safety cage protects the cabin and the body structure absorbs the force of impact without transferring energy to the occupants. After the crash, the Personal Car Communicator notifies authorities of the incident to speed aid to the injured. The integrated nature of the safety suite delivers a total package of protection to help avoid crashes, and to help mitigate injuries when crashes simply cannot be avoided. In Volvo parlance, the systems together are called IntelliSafe.
Elements of IntelliSafe
One of the building blocks of IntelliSafe is City Safety Technology, standard on all new Volvo cars. City Safety is always active above 6 miles per hour up to about 35 miles per hour, and is designed for urban driving. City Safety initiates warnings to the driver when collisions with other vehicles may occur, and takes action (emergency braking) if the driver doesn't respond to the warning. The system also detects bicyclists and pedestrians, and can initiate braking if the driver starts to move in front of oncoming traffic in an intersection. City Safety has recently been enhanced with large animal detection -- apparently moose strikes are serious business in Sweden.
The safety cage functions as a major part of the passive safety portion of IntelliSafe. Hot formed boron steel, deemed "ultra-high strength," makes up about one-third of the safety cage.
According to Volvo, "run-off road accidents are among the largest cause of single vehicle accidents." To help prevent these occurrences, Volvo employs a camera that reads the edge of the road. The system can steer the car away from the road edge if the driver doesn't respond to warnings. If the car still winds up running off of the road, the car prepares occupants by pre-tensioning seat belts. Energy-absorbing seat frame elements help to prevent spine injuries, and the space frame maintains the integrity of the cabin.
The most exciting aspect of IntelliSafe is Pilot Assist, a semi-autonomous driving system.
About Autonomous Driving
The National Highway Traffic Safety Administration (NHTSA) breaks down autonomous driving into five distinct levels:
Level 0, No-Automation: The driver is in control of all primary vehicle functions.
Level 1, Function-Specific Automation: One or more functions perform automatically, without driver intervention. For example: electronic stability control.
Level 2, Combined Function Automation: At least two primary control functions work together to "relieve the driver of control of those functions." This is the current state of Volvo's autonomous driving options.
Level 3, Limited Self-Driving Automation: The driver can "cede full control of all safety-critical functions under certain traffic or environmental conditions," but "the driver is expected to be available for occasional control, but with sufficiently comfortable transition time." The Google Car is cited as a current example.
Level 4, Full Self-Driving Automation: The car takes over for the entire trip.
Pilot Assist
Pilot Assist is a Level 2 form of autonomous driving, a "stepping-stone on the way to fully autonomous cars," according to Volvo. Pilot Assist adds steering assistance to adaptive cruise control. Driving down a highway, the driver can engage Pilot Assist and the car will keep up with traffic, maintain its position in a lane -- even around gentle curves -- and can even bring the car to a complete stop if necessary. The driver has to keep a hand on the steering wheel in order to keep the system engaged. A warning sounds if the vehicle fails to detect driver interaction, and Pilot Assist will turn off if the warning is not heeded.
Driving with Pilot Assist takes some getting used to, especially for drivers who are used to a high degree of control over their vehicles. But the benefits become apparent on long highway drives, or during traffic-packed stop-and-go situations. Relax a little, trust the system and let the car do some of the work.
Level 3 and Beyond
Volvo believes in a future of autonomous driving, but the path there will not include Level 3 for the company. Volvo also feels that Limited Self-Driving Automation puts the driver under too much stress. The transition from autonomous to driver control in an emergency situation is too unpredictable and can induce panic reactions that run contrary to safe vehicle operation. So, expect Volvo to continue to improve and refine its Level 2 technologies until they are ready to implement fully autonomous operation.
The benefits of these safety systems are obvious, not just for drivers and occupants, but for surrounding traffic, pedestrians and even the moose population. Volvo's Vision 2020 is a bold goal -- one that is worth achieving.