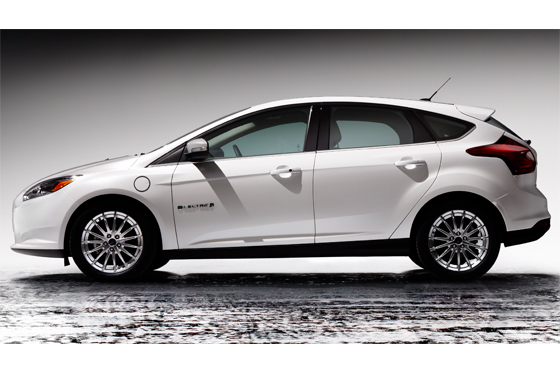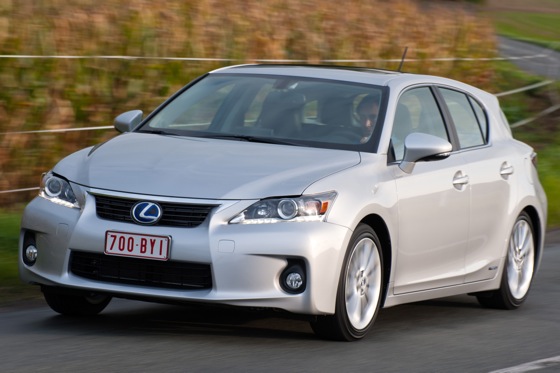 Talking about gas might not be a turn-on for some, but when it comes to efficient mileage, it can be a hot topic. Plus, the allure of someone with equal parts eco-consciousness, money savvy and style is undeniable.
For some, smart equals sexy. For others, its athleticism and speed. Then there are those who prize bodylines and a beautifully shaped grill. Whether you're in the market for a high-end luxury vehicle or something more affordable, there's a green option that'll keep your appeal at peak performance.
BMW 335d
This is the most fuel-efficient BMW in the US. It has 30 percent less C02 output than gas vehicles, and it's far from what a diesel used to be thanks to a quiet cabin and ultra-low sulfur emissions. But what really sets this vehicle apart is that there's no loss of performance: 0 to 60 mph in 6 seconds, thanks to its 3.0-liter, 265-horsepower 6-cylinder engine. And your passenger, nestled in the leather seat and surrounded by walnut trim, will feel comfortable as you let this baby fly.
FIAT 500 Abarth
When you drive the FIAT 500 Abarth, you might get the feeling that you're a tough guy in a mob movie chase scene. The Abarth has a sportier drive and appearance than the standard 500, with responsive steering, better torque and a distinctly tougher attitude thanks to splashes of red. The man behind the original 1958 model is Karl Abarth, who added the scorpion badge to the car and used to describe his racing cars as "small but wicked." If you don't have a little attitude and swagger, this isn't the car for you.
Fisker Karma
What would you expect from the man who designed the Aston Martin DB9 and V8 Vantage? Henrik Fisker's beautiful plug-in hybrid is good for 403 horsepower, which is derived from a four-cylinder engine mated to four electric motors, and it's designed with earth friendly materials inside (without sacrificing luxury) and a solar-cell roof. But the Karma also plays hard to get: With a price tag exceeding $100,000 and limited quantities available, not just anyone can get into one of these sports cars.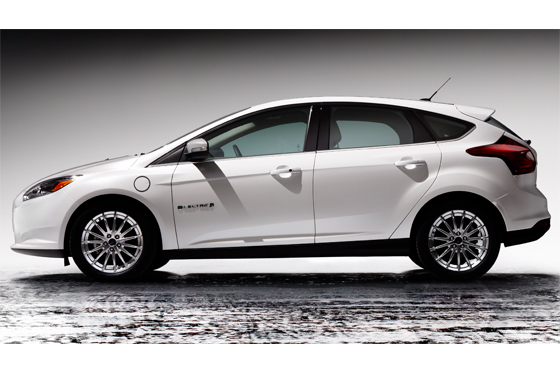 Ford Focus Electric
Now you might not immediately think of the Ford Focus as sexy, but this all-electric vehicle has some definite appeal going for it. The aerodynamic hatchback feels like a conventional Focus on the road, and has 143 horsepower with a maximum speed of 84 mph. The Focus requires no gas, and it gives steady notifications of charging needs. Plus, the cargo space in the back is not completely compromised by the battery. At $39,200 MSRP, and eliminating the need to pay for gas or oil changes, smart is sexy with this little 5-passenger ride. Show your sharp side with the alluring Tuxedo Black exterior color.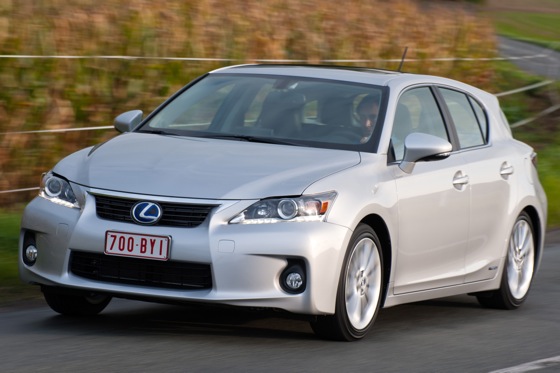 Lexus CT 200h
It's small, but it has moves and style. This four-door compact gets an impressive 42 mpg combined, and the sporty handling will make you feel like a lithe cat in the urban jungle. The ergonomic set-up helps the compact space feel comfortable, and the premium packages are worth the upgrade to make this feel like a true Lexus. It's a smooth ride, incredibly fuel efficient and sporty - an all-around catch for the compact category.
Mercedes Benz S-Class S350 BlueTEC
If you find power and prestige sexy, then consider an S-Class. The BlueTEC diesel gets 21/31-mpg (city/hwy) and plenty of oomph from 240-hp, 3.0-liter turbodiesel V6 engine. With the luxury that's synonymous with a Mercedes-Benz - rear-seat amenities, a plethora of driver controls and top-of-the-line materials - this elegant vehicle also mandates that you pay for what you get: a cool $92,550 MSRP.
Porsche Panamera S Hybrid
Rare is the person who looks at a Porsche emblem and sex appeal doesn't resonate. Combine the brand's performance heritage with the technology of a hybrid and you have one hot car. The Panamera goes from 0 to 60 mph in less than 6 seconds. It has a 3.0-liter supercharged V6 engine with 333 hp, and it reaches a top speed of 167 mph. On the practical side of things, this $95,000 car gets 30-mpg hwy, and it can seat four adults comfortably.
Range Rover Evoque
This is the car you wouldn't mind taking home to mom and dad: it gets good fuel economy (18-mpg city/28-mpg hwy makes it the most fuel-efficient Rover ever), it's easy to handle in the city and it's great off-road. Plus, it's very good looking. The low roof and wide stance say "sport" more than "utility," but the Evoque is eye catching no matter where you see it. Plus, you get the rugged-meets-elegant Range Rover cache with a more economical price tag, starting in the mid-$40,000s.
Tesla Model S
At first glance, you'll undoubtedly see notes of a Jaguar, Aston Martin or Maserati. But upon further inspection, there are notable traits unique to this electric vehicle, such as a more stunted-looking front and an all-glass panoramic roof. Although the car is still only available to pre-order, it has pulses racing thanks to its larger battery that allows driving distances of 300 miles on one charge. That's for the pricier Signature versions (which go up to $97,000), while the starting price for the 40 kWh battery is almost half the price at $49,900. The company estimates a savings in fuel costs of $8,000 over five years when compared to a BMW 535i. Sleek, savvy and sexy in one package.
Volkswagen Golf TDI with Tech Package
Think of the unexpected nerd who wins the beautiful woman in the end of the movie, but skip the awkward phase and jump straight to the scene where he drives up to win her heart. He's still his sweet self, but he has a cooler exterior and irresistible charm. There's some respectable power in this compact hatchback thanks to a 2.0-liter turbocharged four-cylinder engine that puts out 140 hp. With a noteworthy 42-mpg hwy fuel economy, it's also an efficient way to drive. This car is a reminder: Don't discount the less-flashy but solid option; you might unique miss out.