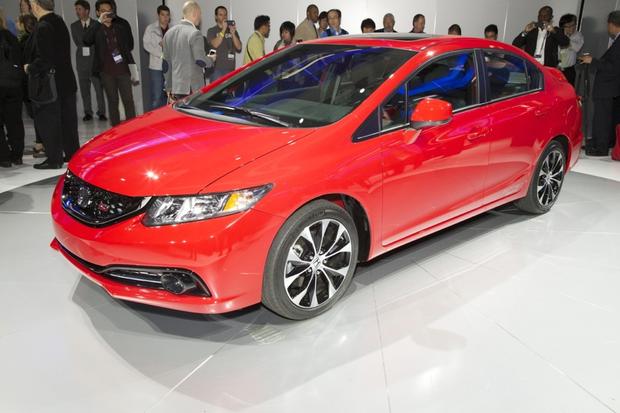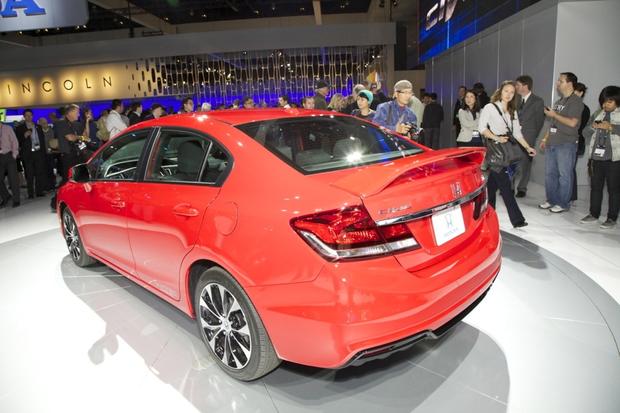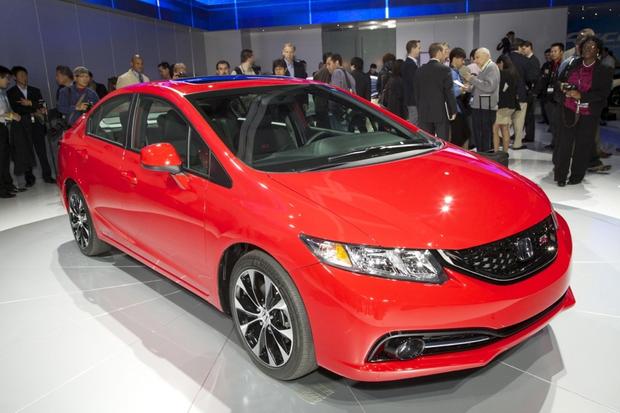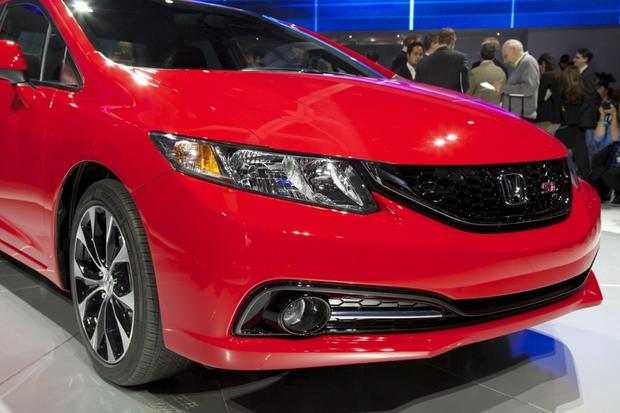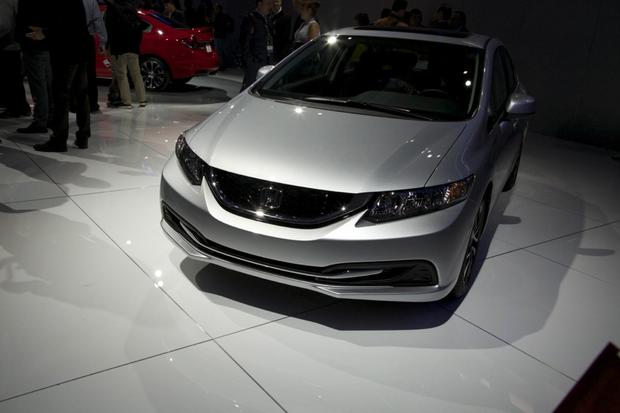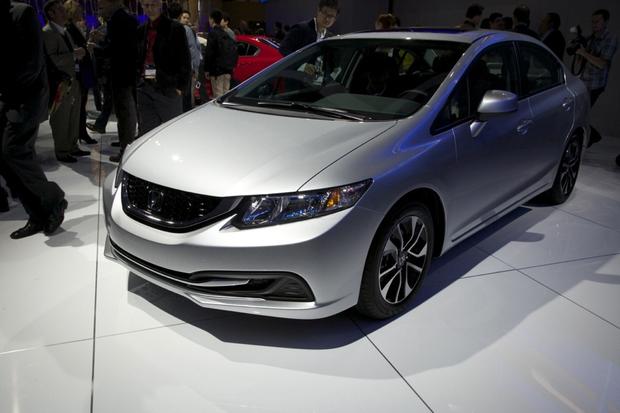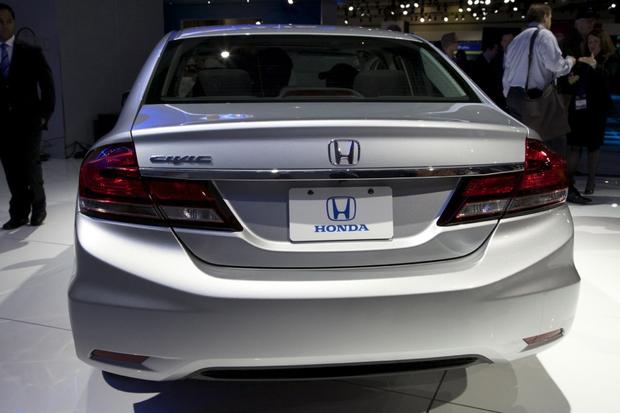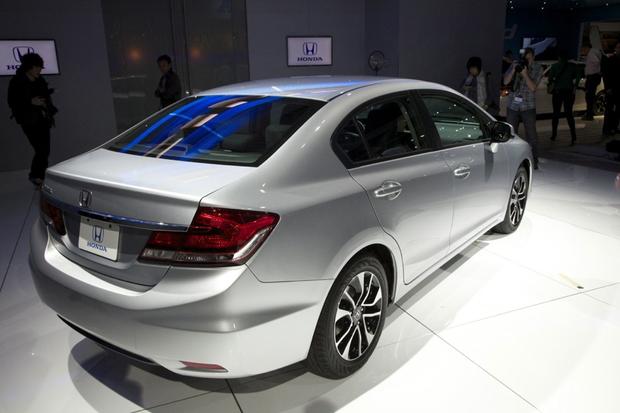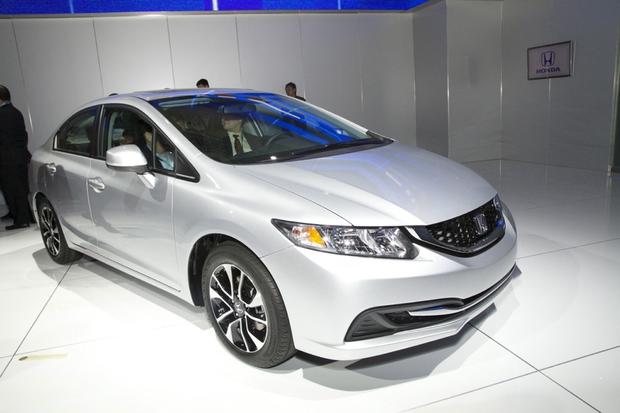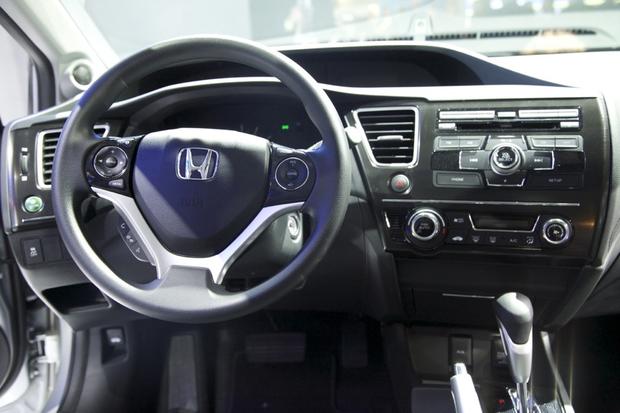 A new Civic takes a bow
Just 18 months after the last Civic came out
Honda makes its iconic compact car more competitive



The revamped 2013 Honda Civic has debuted at the 2012 Los Angeles auto show.
Taken by itself, that sentence seems like a fairly ho-hum statement. Put it in context, though, and it's a shocker. A revamp usually happens about mid-way through a car's life cycle--typically three years after launch.
But this generation of Civic--the ninth--came out in April 2011. So this tweaking is a little early. Here's why: upon its introduction, the 2012 model-year Civic was not well received by critics or dealers.
John Mendel, executive VP of Honda's American division said, "We underestimated the expectations of customers… we underestimated the level of competition."
Dull styling, lackluster handling, cheap cabin materials, so-so braking and too much road noise were some of the complaints that Honda now seeks to address with this model. The company calls the re-design "a more youthful, premium style." It includes a re-shaped grille and hood, jewel-like light lenses front and rear, plus extra chrome highlights.
Under the skin, Honda brings "a host of safety, feature, comfort, chassis and interior styling enhancements."
These enhancements include Bluetooth, rearview camera, color display screen, Pandora internet radio and USB/iPod connectivity as standard across the whole range. Noise suppression has improved and even the seat fabrics are better quality.
Safety gets a boost with additional front end structures that should see the 2013 Civic ace the new small overlap crash test set up by the Insurance Institute for Highway Safety (IIHS). With all this extra equipment, the 2013 Civic has a price increase of $160.
Speaking of money, the Civic starts at $18,165 for the LX sedan (the previous DX entry-level trim has been discontinued) and goes up to $26,465 for the natural gas-powered model (available in 37 states), via $22,515 for the sporty Si coupe and $24,360 for the hybrid. Add $790 to those prices for destination charges.
The 2013 Civic goes on sale at the end of November 2012. Honda is wasting no time in getting this improved version out to dealers. Coupe and natural gas versions arrive in December, the hybrid and Si sedan models are due near the end of January 2013 and early February is when the fuel-sipping 41-mpg (highway) HF reaches Honda showrooms.
Traditionally strong residual values have meant that the company could offer sweet lease deals. Expect something similar on this occasion.
What it means to you: When the competition gets intense, it's always the consumer who benefits.
See more LA Auto Show news.