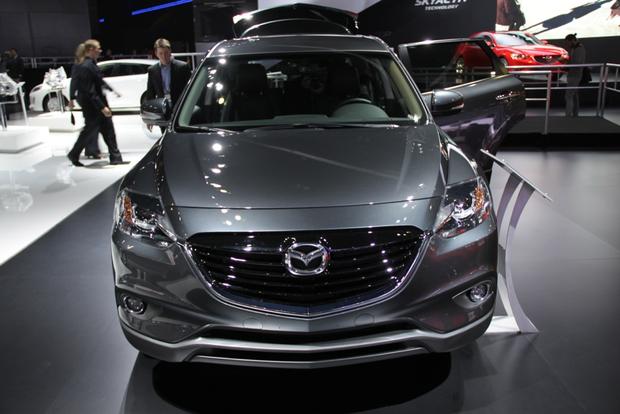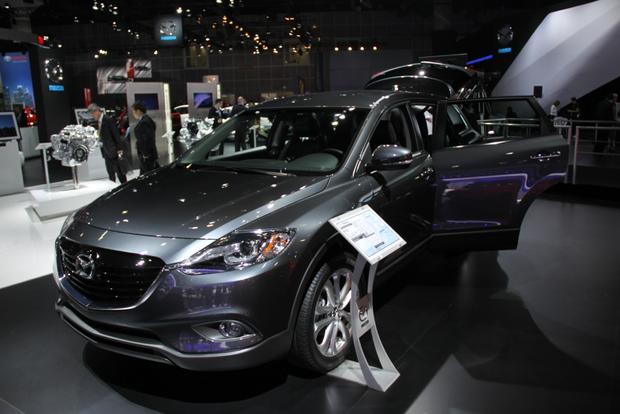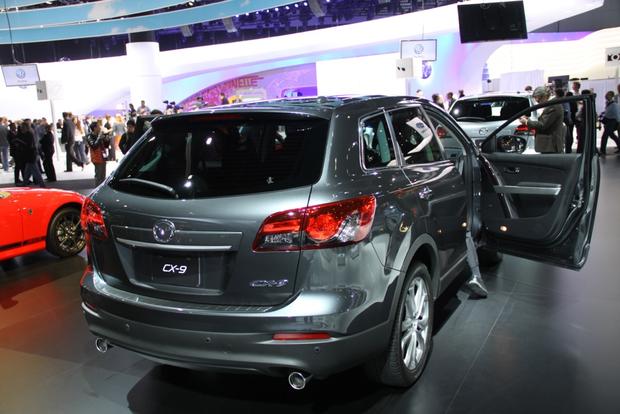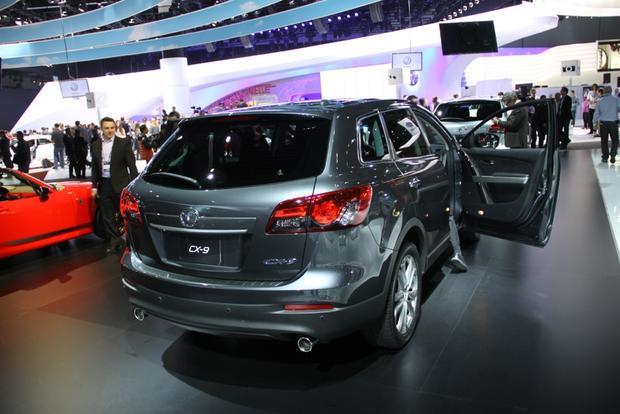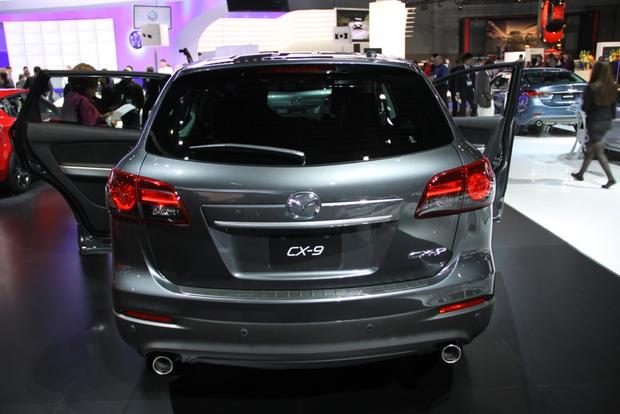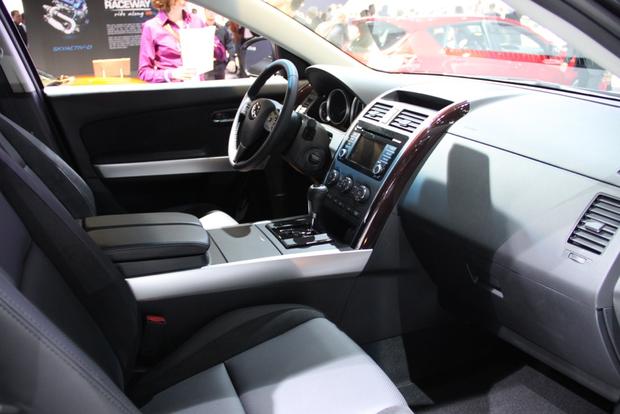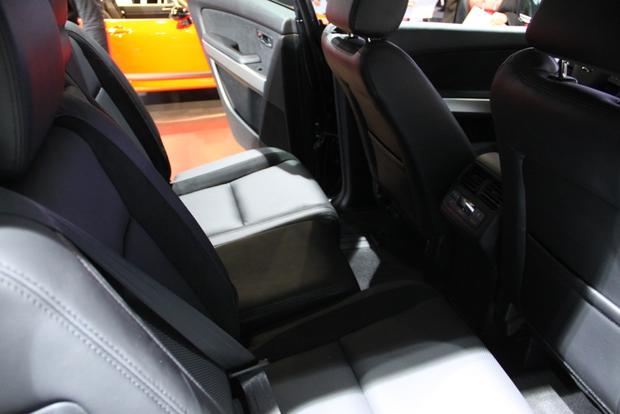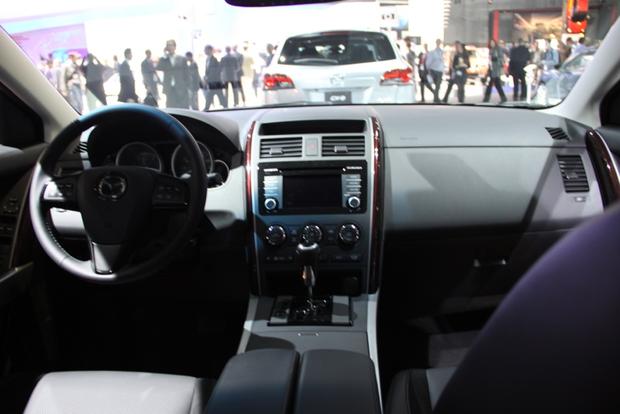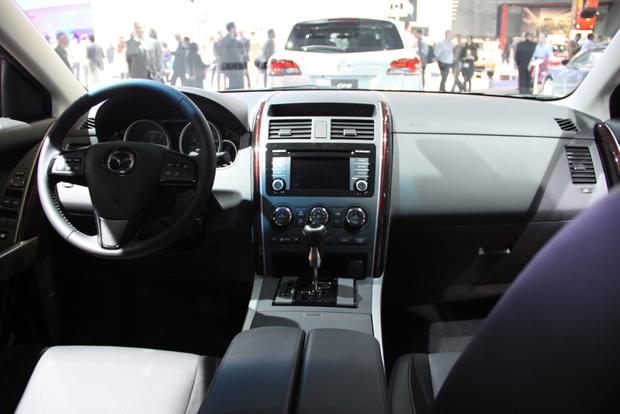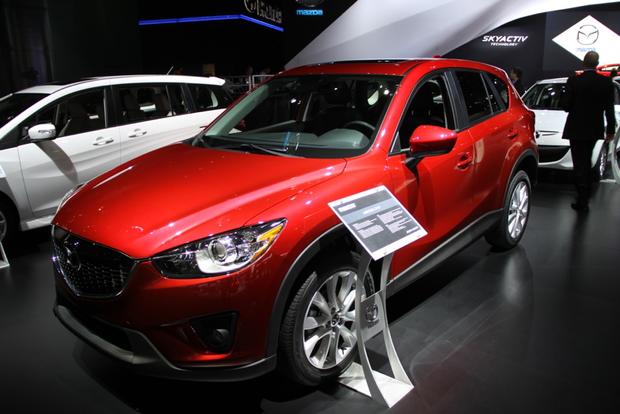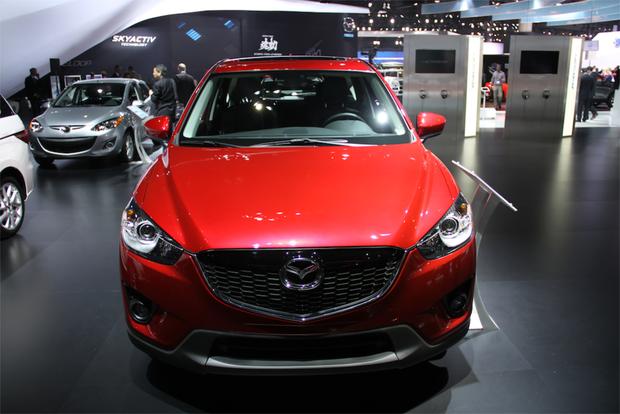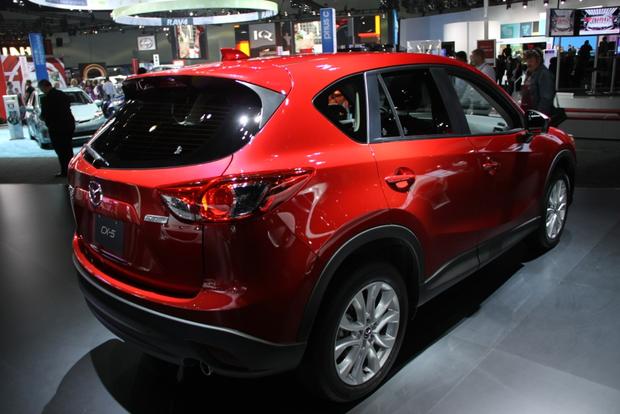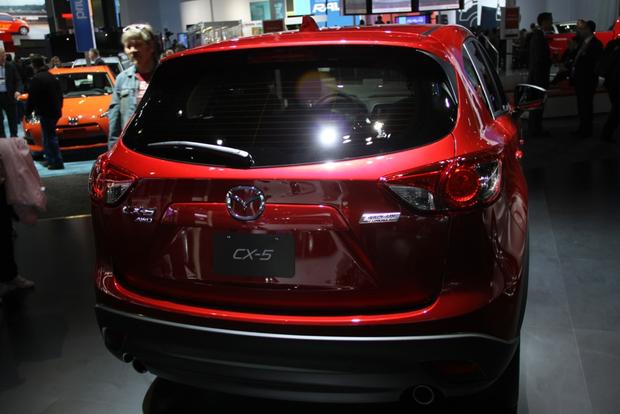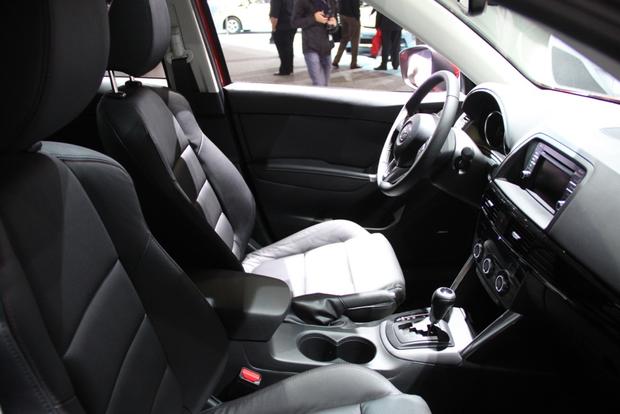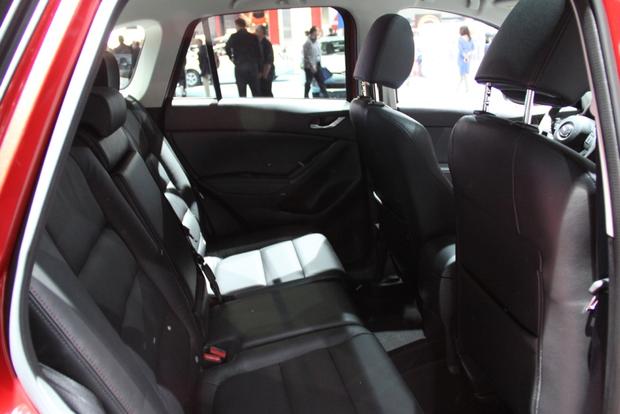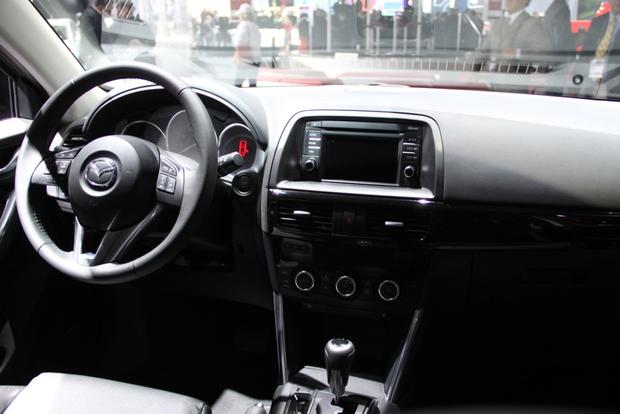 Mazda unveils updated CX-9 and CX-5 at this year's LA Auto Show.
CX-9 now features Mazda's KODO "soul of motion" style.
CX-5 gets new optional 2.5-liter SKYACTIV-G 2.5-liter 4-cylinder engine.
The 2013 Mazda CX-9 made its North American debut at the LA Auto Show. While the powertrain remains the same, with a 3.7-liter V6 engine and 6-speed automatic transmission, the interior and exterior get substantial upgrades.
Outside, the redesigned CX-9 gets Mazda's latest KODO "soul of motion" styling, similar to the new Mazda6 sedan. Inside, there's improved quality, comfort and technology.
The 2014 CX-5 gets fresh looks and a new optional engine: the SKYACTIV-G 2.5-liter 4-cylinder. Available on both the Touring and Grand Touring trim levels, the 2.5-liter engine offers 19 percent more horsepower and 23 percent more torque over the CX-5's standard SKYACTIV-G 2-liter 4-cylinder. Topping out at 184 hp and 185 lb-ft of torque, the new 2.5-liter is the most powerful non-turbocharged engine in the compact crossover segment.
A front-wheel-drive CX-5 powered by the new 2.5-liter engine is rated at 25 mpg in the city and 32 mpg on the highway. When fitted with all-wheel drive, those numbers drop slightly to 24-mpg city and 30-mpg highway. The impressive figures on the 2014 CX-5 don't end there. The new CX-5 is also capable of going 430 miles per tank, and also towing up to 2,000 pounds.
The CX-5 also features one of the most spacious interiors in its class. With the rear seats folded on Sport trim models, there's 64.8 cu ft of rear cargo space. Step up to the Touring or Grand Touring trim levels and cargo space increases slightly to 65.4 cu ft. Up front, buyers will find state-of-the-art infotainment accessed through a 5.8-inch touchscreen display with optional navigation, Bluetooth and Pandora with HD Radio.
Safety-wise, the CX-5 offers up a new feature called Smart City Brake Support (SCBS). Using a front-mounted laser, SCBS scans for potential collisions. If the driver doesn't react in time, the system will apply the brakes automatically to limit collision damage. Additional standard safety equipment includes Electronic Brakeforce Distribution (EBD), Roll Stability Control (RSC) and six airbags.
The 2013 Mazda CX-9 and 2014 CX-5 will enter showrooms in January 2013.
What it means to you: Mazda is eager to further its Zoom Zoom mentality by adding the 2.5-liter to the CX-5 and to draw in new buyers to the CX-9 full-size crossover.
See more LA Auto Show news.
What do you think of the updated Mazda CX-9 and CX-5 crossovers? Tell us in the comments below.