Car News
2014 Kia Sorento SX: Driving It Like We Stole It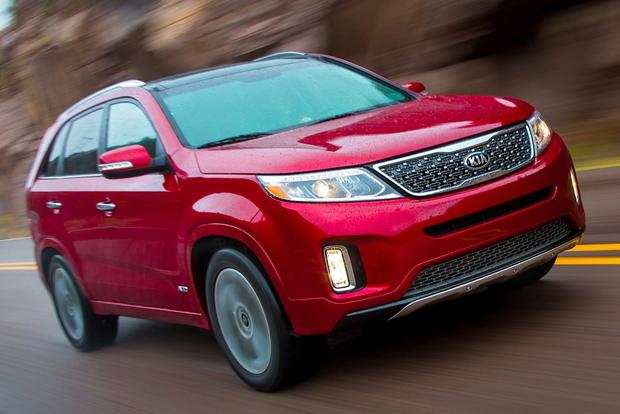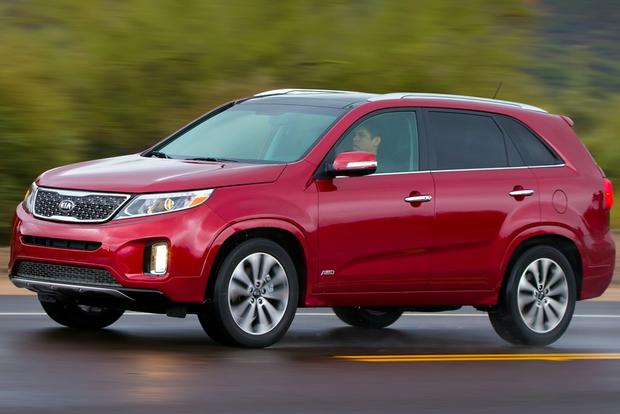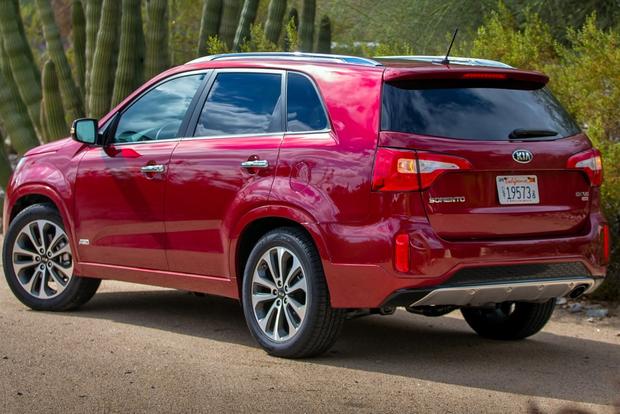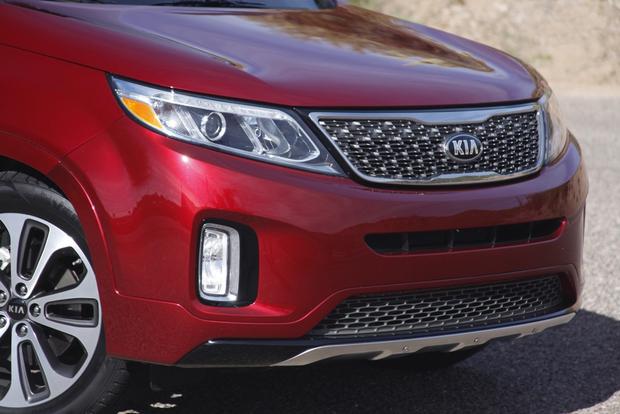 So far, we've experienced our long-term 2014 Kia Sorento SX under a wide range of circumstances: We've moved in it, road-tripped in it, (sort of) hypermiled it and even unintentionally crash-tested it. But if we're honest with ourselves, we've also done our fair share of spirited driving that isn't entirely within this crossover's intended skill set.
How does the Sorento SX perform when it's pushed out of its comfort zone and prodded into livelier driving?
Here's a closer look at how Kia's midsize SUV copes with a lead foot.
The Goods: 80 Percent New Parts and Considerably More Capable
Though the visual differences between the 2013 and 2014 Kia Sorento are subtle, the model's mechanical upgrades are significant, with the '14 model boasting 80 percent new parts and a more powerful 3.3-liter V6.
Driving enthusiasts will also note the chassis improvements, which led to greater torsional rigidity and enhanced responsiveness. Ride quality was also smoothed out and handling precision enhanced, thanks in part to roughly 200 pounds of weight loss compared to its predecessor.
On the Road: Satisfying Enough for Leadfoots?
While the Sorento's upgraded interior and creature comforts are notably improved over last year's model (and a significant reason more buyers are cross-shopping the Sorento), our initial driving impressions also made us pleasantly surprised at how much better it responds to brisk inputs as it hustles its 3,722-lb mass around wide sweepers. Sure, saving 200 pounds has a lot to do with the Sorento's improved agility, but there's also a more confidence-inspiring feeling of connectedness with the steering. The gutsier V6's output of 290 horsepower and 252 lb-ft of torque plays along nicely with the smooth-shifting 6-speed, which enables manual cog swaps by moving the gearshift lever over to the left and tapping up or down.
Inherent Limitations
While the 2014 Kia Sorento SX delivers more intuitive handling and stronger acceleration (one reputed car magazine estimates 0-to-60 miles per hour times in the high 6-second range), there's also an inherent flip side to this platform's nature. For starters, performance enthusiasts may be disappointed to find that, unlike a wide swath of seemingly workaday cars on the market, the Sorento lacks paddle shifters. There's also the fact that it's still a large vehicle with a relatively tall center of gravity, which naturally limits its ability to tackle abrupt direction changes. And of course, though its brakes feel strong enough to handle slowing this nearly 2-ton sport ute' package, there's always the concern that pushing this crossover harder than it was meant to be driven may mean premature wearing of the binders.
As much as Sorento surprises when it comes to squeezing performance in a pinch, it also gently reminds you that its 5-door, people-hauling layout still limits its abilities to mimic smaller, nimbler and gutsier cars -- unless you're willing to pony up for pricier, performance-focused SUVs.
Bottom Line: Happy at Hauling and Capable in a Pinch
The Sorento's (relative) newfound athleticism adds an edge to a package that was once much less refined.
It still won't be confused with sportier crossovers, especially more driver-focused strains such as the Mazda CX5 or the smaller and pricier BMW X3. But for an effective people hauler with more latent talent than you might think for passing and maneuvering, Kia's hard work on chassis refinements and power delivery has yielded a crossover that delivers better-than-expected performance, with the added benefit of interior refinements and creature comforts that should keep you happy when you're not busy tearing up the road.