Car News
2014 Toyota Corolla: First Look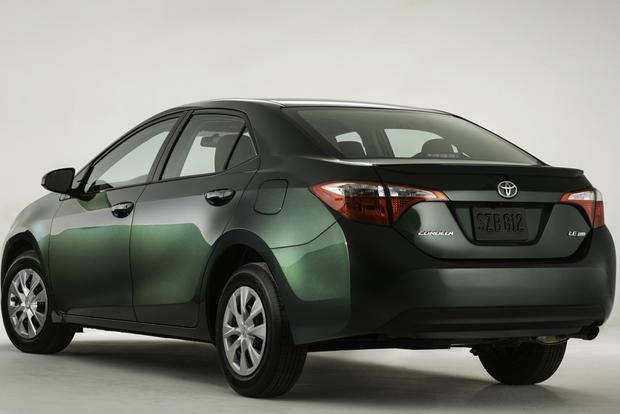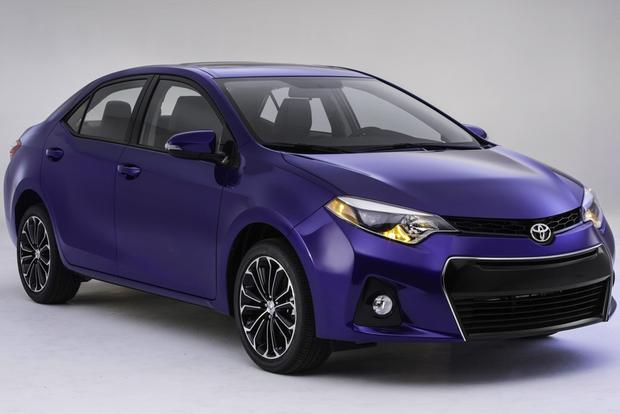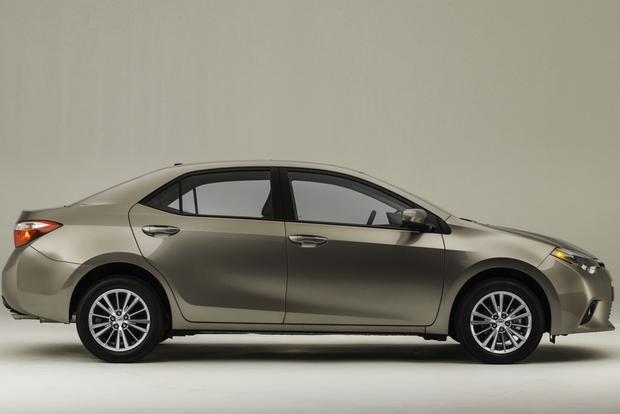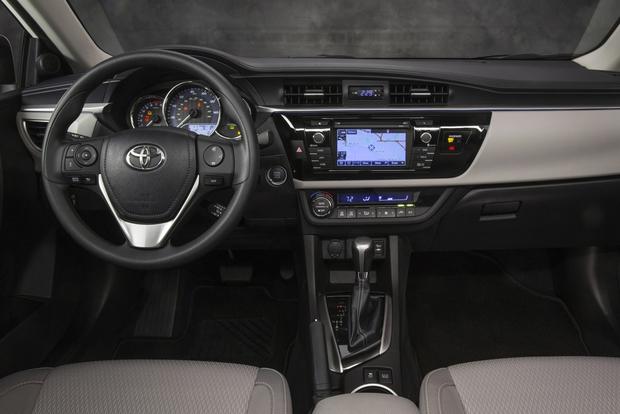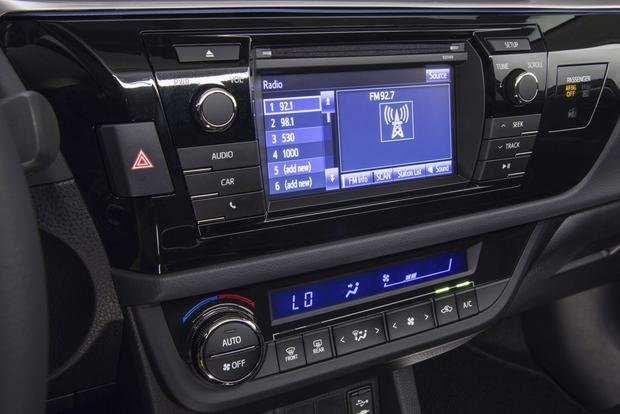 The fully redesigned 2014 Toyota Corolla makes its world debut in Los Angeles.
Highlights include a fuel-efficient CVT and sharper styling with standard LED headlamps.
The new Corolla should go on sale in the fall of 2013, with pricing yet to be announced.
The all-new Toyota Corolla has a hard act to follow, and that's putting it mildly. Although the outgoing Corolla seems like it's been around forever, it's still one of the most popular compact sedans not just in the U.S. but all over the world. Still, we can't ignore that practically every significant Corolla competitor has been redesigned over the past few years. Now it's Toyota's turn. The 2014 Corolla is new from the ground up, and it's a little bolder than some Corolla loyalists might expect. To our way of thinking, that's already a good start.
Exterior Design
The Corolla has never really been a fashionable choice, but this latest model may actually turn a few heads. We were hoping that the 2014 Corolla would follow in the footsteps of the stylish Toyota Furia concept, and the final product doesn't disappoint. From its large, blacked-out grille and chiseled wheel arches to its standard LED headlights and curvaceous taillights, the new Corolla is clearly a Furia descendant, lacking little beyond the concept car's cartoonishly large wheels. For the first time since we can remember, styling may be a reason to buy a Corolla.
Dashboard and Technology
As nondescript as the previous Corolla's exterior was, its interior was possibly even blander. That's definitely not a problem for the new 2014 Corolla. Much like the recently redesigned RAV4 crossover, the Corolla has seen its dashboard transformed from conservative to cutting-edge, highlighted by metallic accents, ornamental stitching and an angular, driver-oriented center panel. Concerning technology, the available 3.5-inch TFT driver information display brightens up the gauge cluster, and a central touchscreen interface with Entune mobile-app integration and navigation is also offered. Other notable tech features include keyless entry/ignition, automatic climate control, a dash-top Multi-Information Display and standard Bluetooth connectivity.
Passenger Comfort
Front-seat occupants in the 2014 Corolla are treated to a longer bottom cushion and more supportive bolsters, among other tweaks, but the breaking news is in back. The Corolla's wheelbase (i.e., the distance between the front and rear axles) has been stretched by almost four inches, providing significantly more rear legroom. Additional back-seat enhancements include slimmer front seat backs, more resilient seat padding and a flatter floor for the middle passenger's feet. Also, all passengers benefit from enhanced sound insulation that should make the new Corolla one of the quietest compact sedans.
Trim Levels and Powertrains
The 2014 Toyota Corolla will come in four trim levels: base L, midgrade LE, sporty S and efficiency-biased LE Eco. The first three will share the same engine, a carryover 1.8-liter 4-cylinder rated at 132 horsepower and 128 lb-ft of torque. The LE Eco gets a revised 1.8-liter 4-cylinder with Toyota's new Valvematic technology that's rated at 140 hp and 126 lb-ft of torque.
The L employs either a 6-speed manual or a dated 4-speed automatic, but the LE, S and LE Eco offer a new continuously variable automatic (CVT) that should deliver around 40 mpg on the highway -- an improvement of about 5 mpg over the outgoing Corolla. In addition to its superior fuel economy, this CVT offers seven distinct shift points that simulate a conventional automatic. CVTs often seem strange to drivers unaccustomed to them, so Toyota wants to meet these drivers halfway with a CVT that behaves more reassuringly.
The LE Eco also features numerous aerodynamic tweaks and low-rolling-resistance tires to maximize fuel economy, so expect this model to squeeze out an extra mpg or two in Environmental Protection Agency testing.
What it means to you: The Corolla has always been a sensible choice, but the 2014 Corolla promises unprecedented style and fun, as well. We can't wait to drive one and tell you if it lives up to the hype.