Car News
2015 Ford Mustang Officially Unveiled: New Photos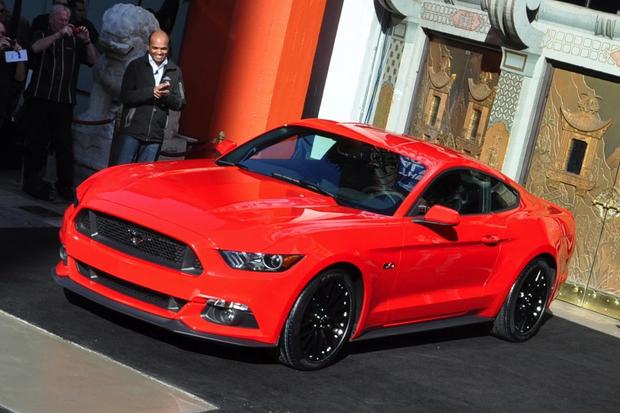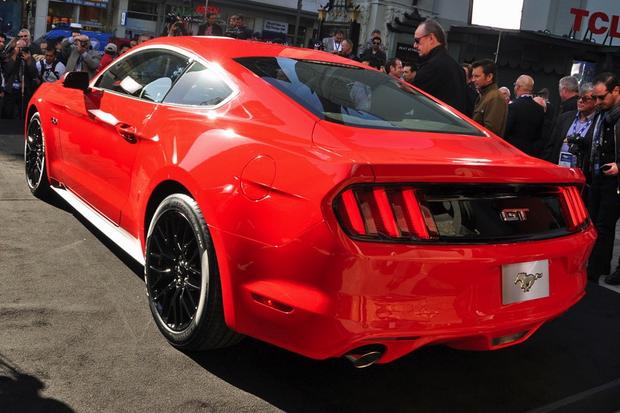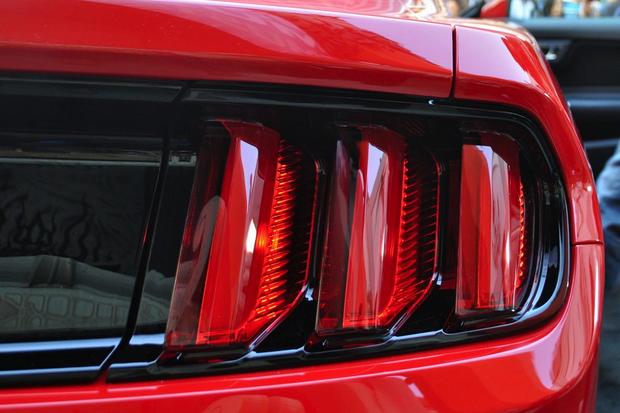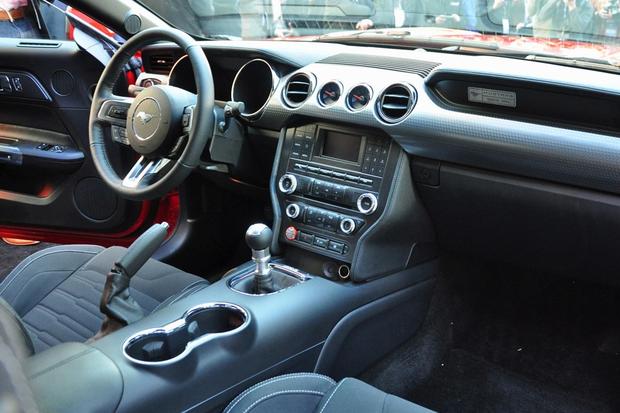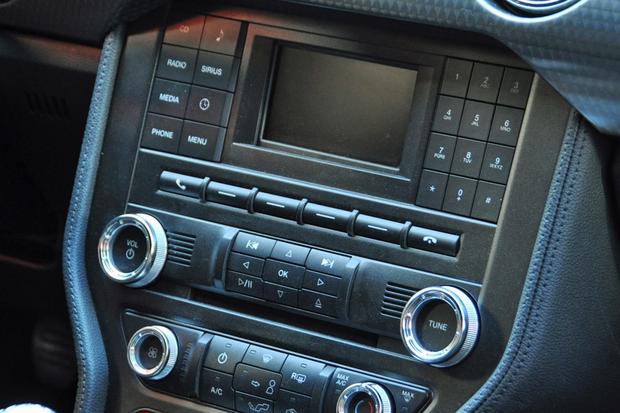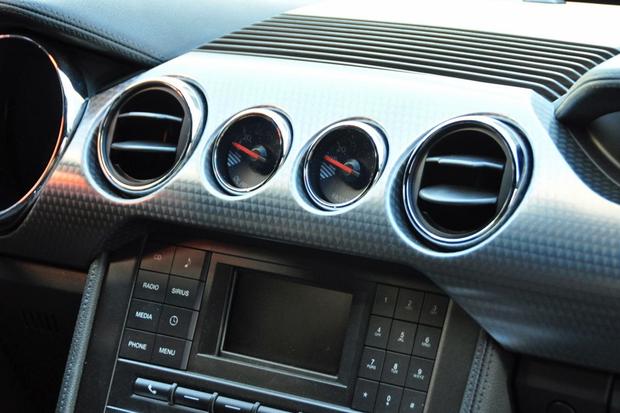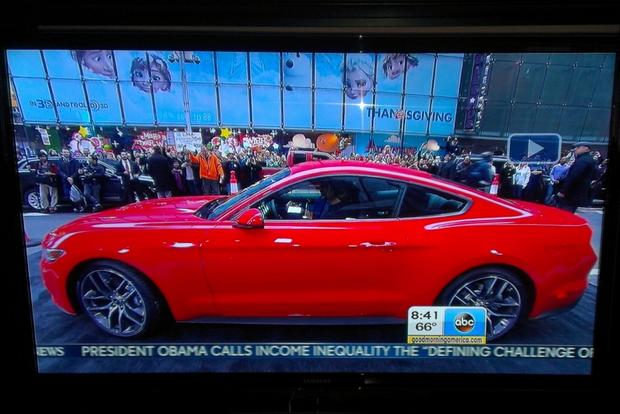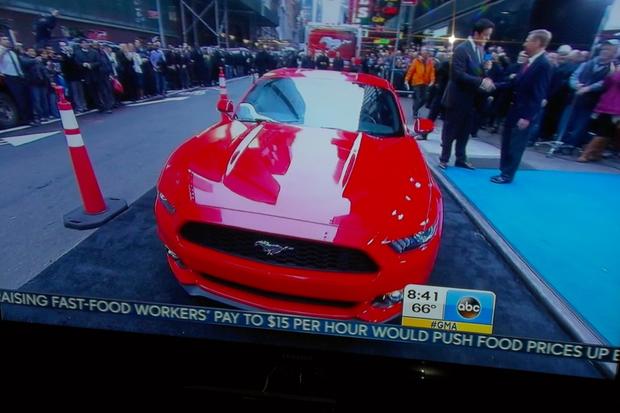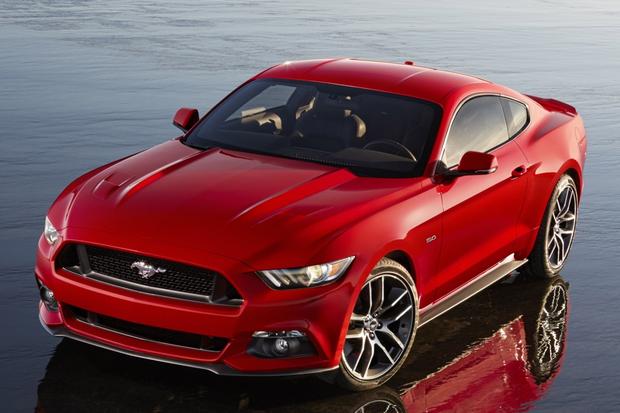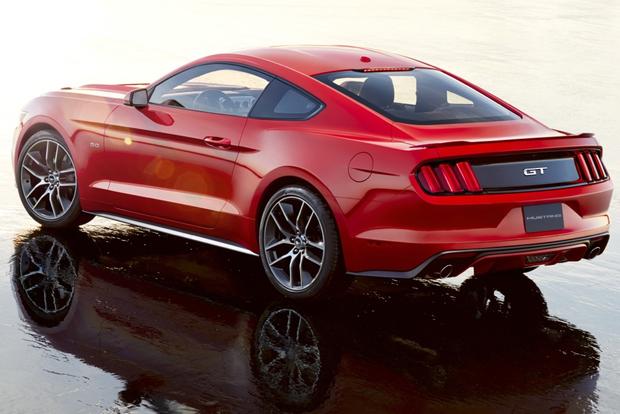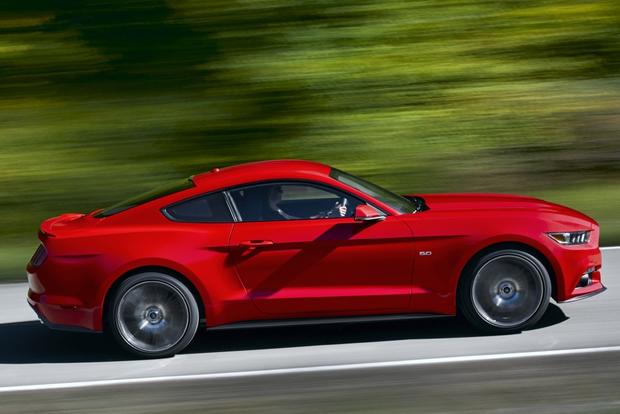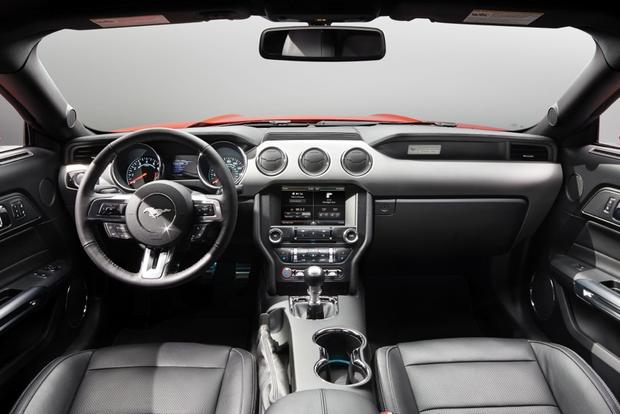 2015 Mustang unveiled on "Good Morning America"
Popular sports car boasts entirely new look, inside and out
We'll have more details at this year's Detroit Auto Show
The 2015 Ford Mustang has officially debuted. Ford chief executive Alan Mulally unveiled the brand's hotly anticipated, fully redesigned sports car in Manhattan's crowded Times Square Thursday morning on hit ABC morning show "Good Morning America."
With hosts Robin Roberts and Josh Elliott looking on, the Mustang drove off a trailer and onto a New York City street, ending any speculation about what the popular car might look like. While photos of the car leaked onto the Internet earlier this week, the Mustang's debut on "Good Morning America" was the first time it was officially revealed in public.
So how does the Mustang look? The car's new look will cause months of debate among Mustang enthusiasts and car lovers. But one thing is for certain: No matter what you think of the sports car's styling, it still retains a uniquely Mustang look.
For proof, you need to look no further than the front end, where a long, flat hood meets a wide grille opening that prominently features the model's iconic running horse logo. The rear is uniquely Mustang, too, thanks to its two sets of taillights with three vertical bars. And in profile, the car retains the fastback shape popularized on the earliest Mustang models.
The newest Mustang also boasts many changes inside. While Mulally didn't show off the car's interior on "Good Morning America," the leaked photos show us that we can expect a totally new center stack, circular air vents instead of squares, a new gauge cluster and a new steering wheel. We also expect that Ford will improve the Mustang's interior quality, as the brand has done with each of the last few Mustang redesigns.
With its styling revealed, Mustang enthusiasts are now more excited to learn what's under the car's hood. Reports suggest the car will offer three engines: a 3.7-liter V6 that makes around 300 horsepower, a 5.0-liter V8 with around 420 hp and -- in an unusual move for the Mustang -- a 4-cylinder. That engine will be turbocharged to make more power than the V6 while offering better gas mileage. But whether Mustang shoppers will consider a 4-cylinder in their beloved sports car remains to be seen. Ford hasn't offered a 4-cylinder Mustang since the early 1990s.
We'll have more updates about the 2015 Ford Mustang as we learn more details. Check back for new photos -- and more specs -- when Ford shows off the car next month at the Detroit Auto Show.
What it means to you: The all-new Mustang reaches dealers next year -- and given the car's all-new styling, we wouldn't blame you for holding off on buying your next car until you can get your hands on one.