Car Comparison
2015 Toyota Sienna vs. 2015 Nissan Quest: Which Is Better?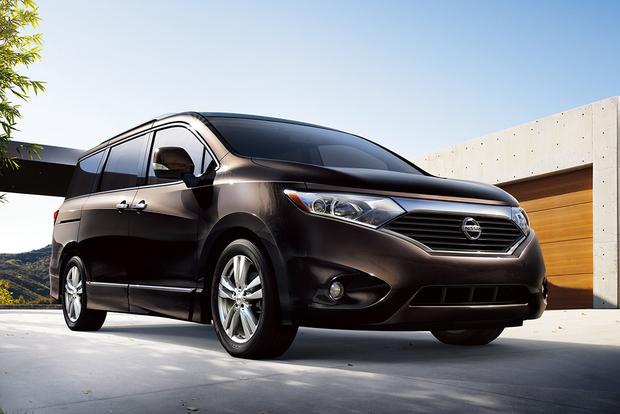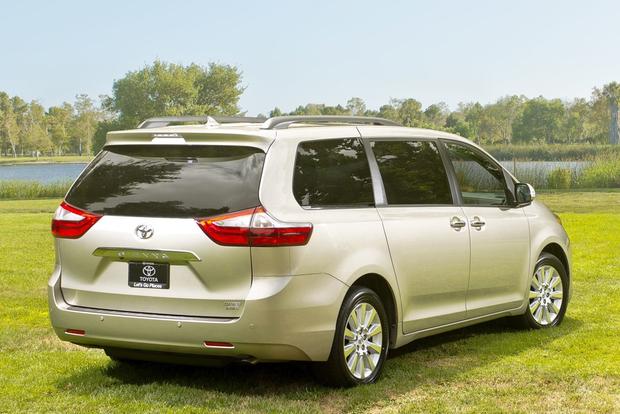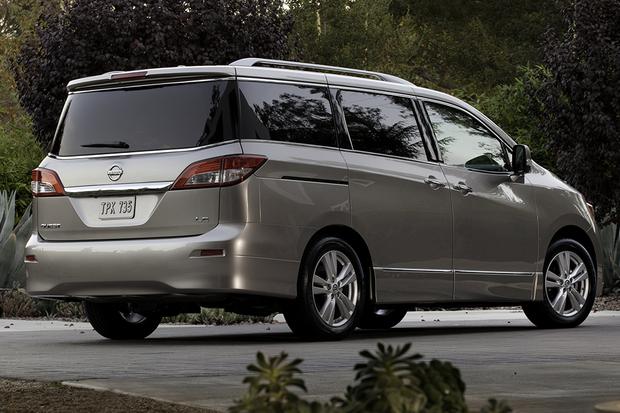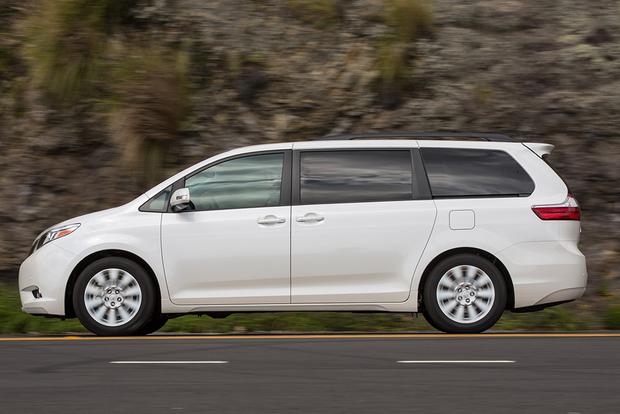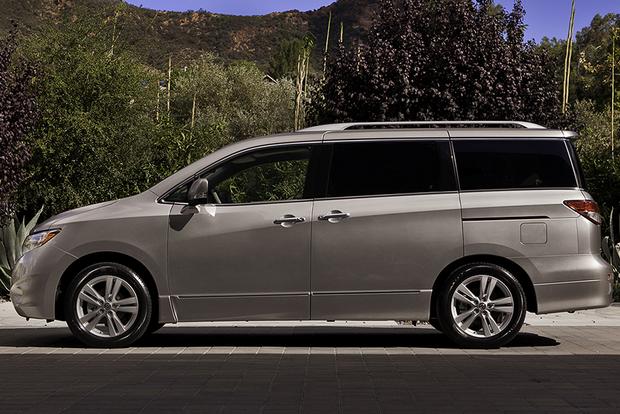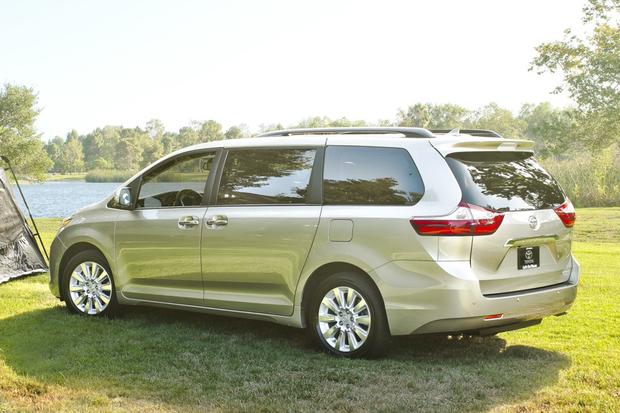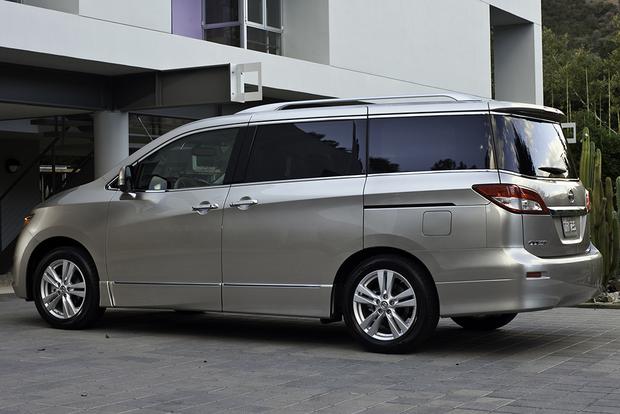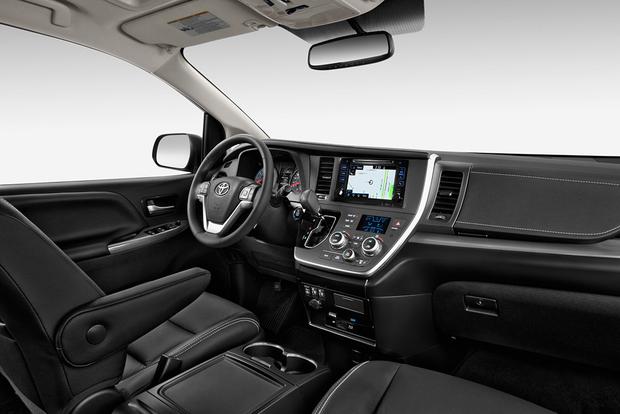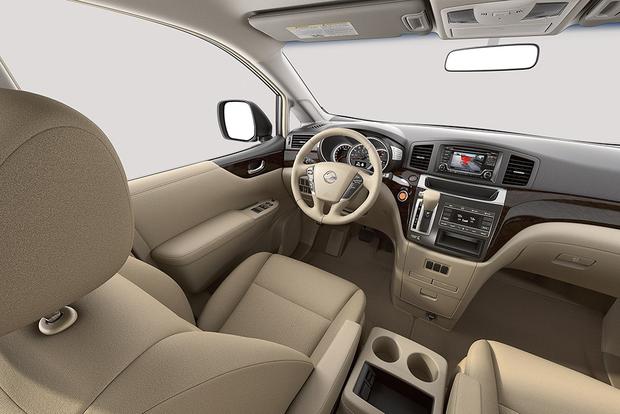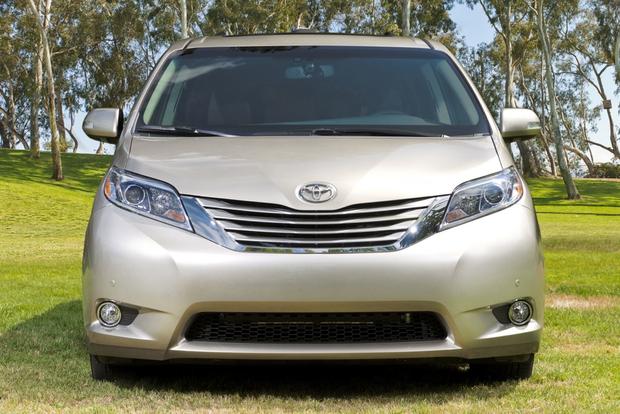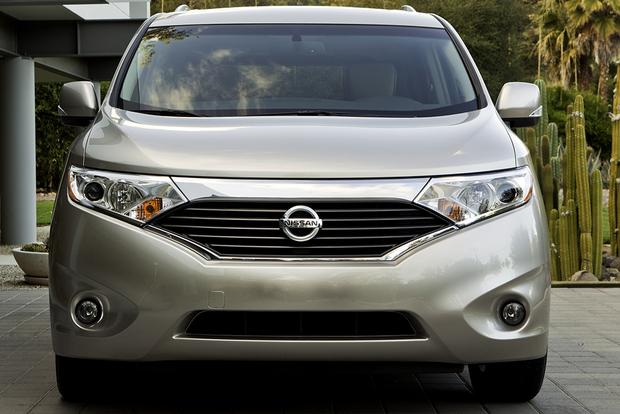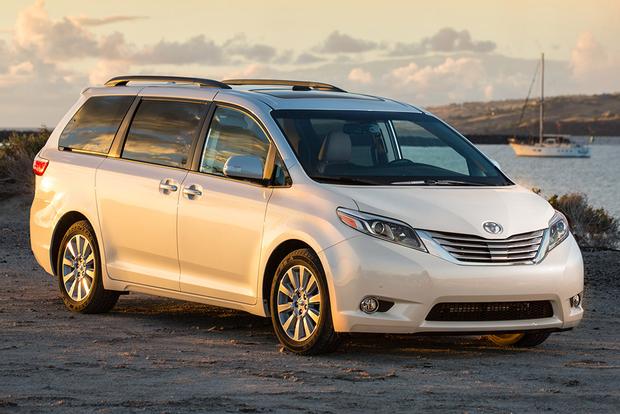 If you're interested in buying a minivan for your family, your searching has undoubtedly taken you to the 2015 Toyota Sienna, which is often considered to be one of the best minivans on the market -- if not the very best. Less likely to have a spot on your list is the 2015 Nissan Quest, which doesn't get as much press coverage or as many marketing dollars from its automaker. But is the boldly styled Quest worth a spot on your shopping list? Can it hang with the Sienna? And might it even be better than the vaunted Toyota? Our latest article takes a look, but first let's see what's new with the Sienna and the Quest for the 2015 model year.
2015 Toyota Sienna
The Sienna is refreshed for 2015 with an upgraded interior, revised suspension, a slightly different grille and new taillights.
2015 Nissan Quest
The Quest makes a few upgrades for 2015, including improved fuel economy numbers, a larger audio display screen in SV and SL trims and a new moving-object detection system on Platinum models that's designed to improve safety at low speeds.
Reliability
According to reliability experts at J.D. Power, the Nissan Quest earns higher marks for reliability than its Toyota rival. Indeed, the Quest earned four out of five circles in J.D. Power's Power Circle Ratings -- indicating better-than-average reliability -- while the Sienna only earned three circles, which indicates merely average reliability. As for warranty length, the two vehicles are identical: 3 years or 36,000 miles of bumper-to-bumper coverage, along with 5 years or 60,000 miles of powertrain coverage. As a result, we think this category goes ever so slightly to the Quest and its marginally higher J.D. Power score.
Fuel Economy
Both the Quest and the Sienna only offer one engine -- and in both cases, it's a 3.5-liter V6.
The Sienna's 3.5-liter V6 puts out 266 horsepower and comes with a 6-speed automatic transmission, which is mated to front- or all-wheel drive. The Sienna returns 18 miles per gallon in the city and 25 mpg on the highway with front-wheel drive or 16 mpg city/23 mpg hwy with optional all-wheel drive.
Meanwhile, the Quest's 3.5-liter V6 offers 260 hp and comes standard with a fuel-saving continuously variable automatic transmission, which is mated solely to front-wheel drive. It returns 20 mpg city/27 mpg hwy, which are some of the best figures among all minivans.
Safety
The 2015 Toyota Sienna earned a perfect 5-star crash-test rating in assessments carried out by the government's National Highway Traffic Safety Administration (NHTSA). It also earned a coveted Top Safety Pick+ score from the nonprofit Insurance Institute for Highway Safety (IIHS). The Quest, meanwhile, has not been tested by NHTSA and earned only mediocre scores from IIHS -- including a troubling Poor rating in the challenging small-overlap front crash test.
When it comes to safety equipment, both vans boast just about everything you'd expect, such as side-curtain airbags and anti-lock brakes, but the Sienna starts to pull ahead of its Nissan rival when you consider optional safety equipment. Sure, the Quest has a few features we like, such as an available 360-degree camera, a blind spot monitoring system and Nissan's new moving-object detection system. But the Sienna offers a far more comprehensive list of safety features, including a forward-collision warning system, adaptive cruise control, rear cross-traffic alert, and front and rear parking sensors -- none of which are offered in the Quest. The Sienna also comes standard with a backup camera, while it's optional in the Quest.
If safety is a priority -- and we suspect it is if you're shopping for a minivan -- you'll want to pick the Sienna over the Quest. Not only does it offer better crash-test ratings than the Quest, but it has more available safety equipment, too.
Technology
Similar to what we found in our safety section above, the Toyota Sienna simply offers more technology than its Nissan Quest rival.
Admittedly, it isn't much more: The Quest surprises us with features such as an 11-inch widescreen rear entertainment system and the excellent 360-degree camera system. But the Sienna offers more features and more unique features, not just the additional safety equipment we've listed. Also uniquely available in the Sienna is a Driver Easy Speak system that makes it easier to communicate with rear passengers, automatic wipers, a power-folding third-row seat and a heated steering wheel. We also think Toyota's Entune system is easier to use and more comprehensive than NissanConnect.
Our take? Although technophiles won't be disappointed with the Quest, we suspect they'll feel a little more at home in the higher-tech Sienna.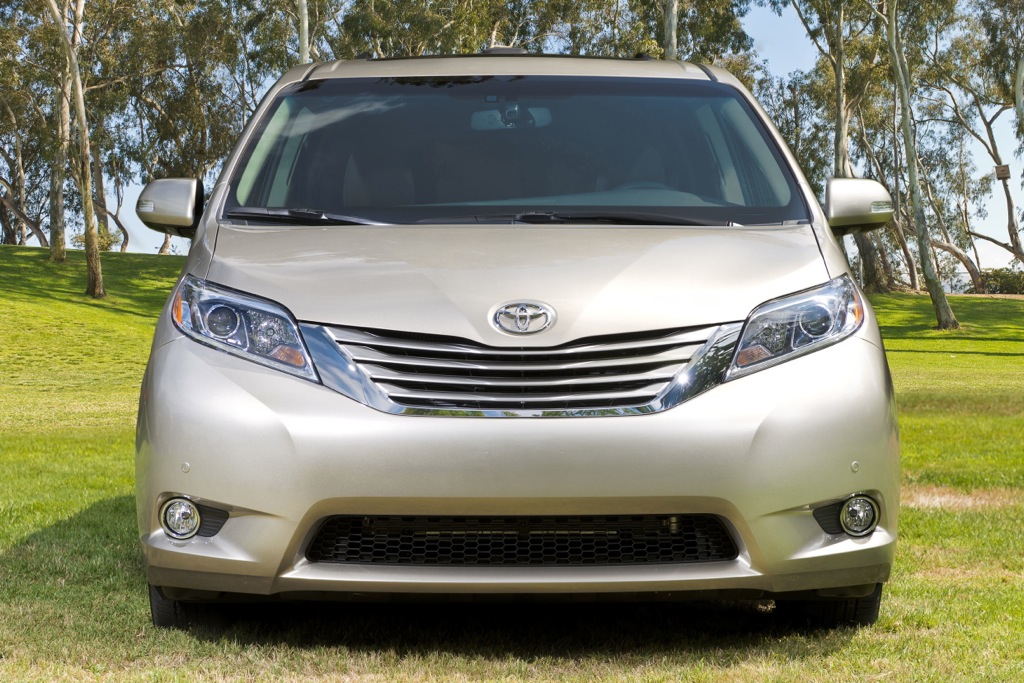 Value
When it comes to pricing, the Quest slots under the Sienna by a rather significant $2,000, priced at a starting MSRP of around $27,500 with shipping compared to the Sienna's base price of about $29,700. But the Sienna justifies its higher price by offering more standard equipment, such as a backup camera, Bluetooth, a 6.1-in touchscreen and tri-zone automatic climate control, none of which are available on the base-level Quest S. If you want those features, you'll have to upgrade to the midlevel Quest SV, and that's where you'll discover a $31,300 base price that no longer makes the Quest seem like such a deal.
For shoppers on a tight budget who want a minivan at the lowest possible price, the Quest S offers a better value than any Sienna. Drivers who want a little equipment with their van, however, will find a better value in the Sienna.
Autotrader's Advice
Although we find both the Toyota Sienna and the Nissan Quest to be competent, high-quality minivans, it's easy to see why the Sienna dramatically outsells its Nissan rival. The Toyota has more room, more standard equipment, available all-wheel drive, better safety ratings, improved safety features and more high-tech options. It also offers highly competitive pricing. The Nissan's benefits, meanwhile, are slim: a couple extra mpg and a slightly better reliability score. We'd take the Sienna every time.