Car News
2016 Honda Ridgeline Teased in New Renderings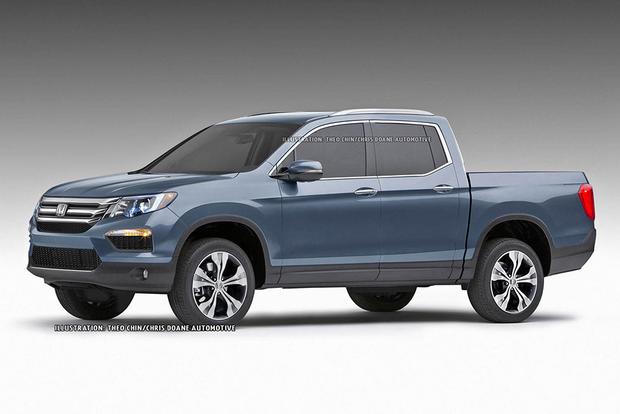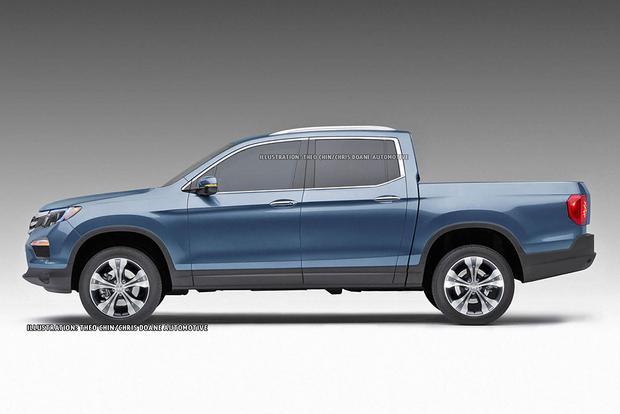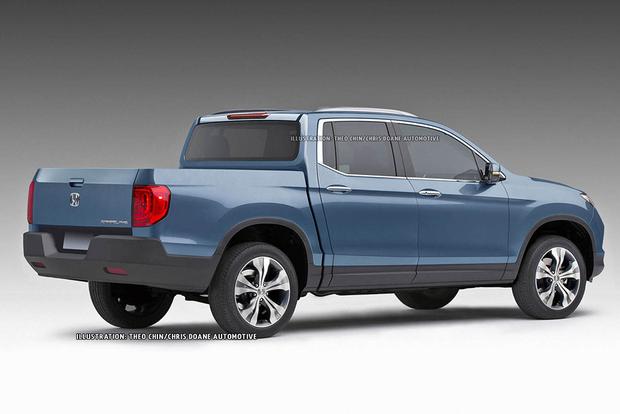 All-new Honda Ridgeline previewed in new renderings
New pickup boasts totally redesigned look compared to last year's model
Renderings are based off of a teaser sketch that Honda showed at the Chicago Auto Show
The all-new 2016 Honda Ridgeline is coming, and we've seen a few new renderings that show what the pickup might look like. Although the renderings aren't from Honda itself, they're heavily based on a sketch that Honda released in February at the Chicago Auto Show, which previewed the upcoming truck.
According to the renderings, the Ridgeline will combine traditional Honda SUV styling with a more familiar pickup design than what the outgoing Ridgeline offered. That means a bed separate from the truck's body, a typical pickup feature that wasn't present in the original Ridgeline. The result is that the latest Ridgeline could offer more bed and cab configurations than the outgoing model.
Another difference between the renderings and the outgoing Ridgeline: The latest version of the truck will probably offer more typical Honda styling, compared to the more muscular, bold look of the old Ridgeline. While some truck enthusiasts might complain that the new truck isn't brawny enough, it will likely appeal to city-based car owners who don't need the size and might of a tough, muscular full-size pickup.
Beyond the teaser sketch shown in Chicago, Honda hasn't released many details about its upcoming Ridgeline pickup. We do expect that the new truck will utilize the Honda Pilot chassis, just like the old model, along with a 3.5-liter V6 and a 9-speed automatic transmission.
Stay tuned for more updates on the 2016 Honda Ridgeline. We'll be posting them as soon as we learn any new details.
What it means to you: The latest Honda Ridgeline is coming, and some new renderings show exactly what it may look like.