Car News
2017 Ford F-150 Raptor Spied Undergoing Testing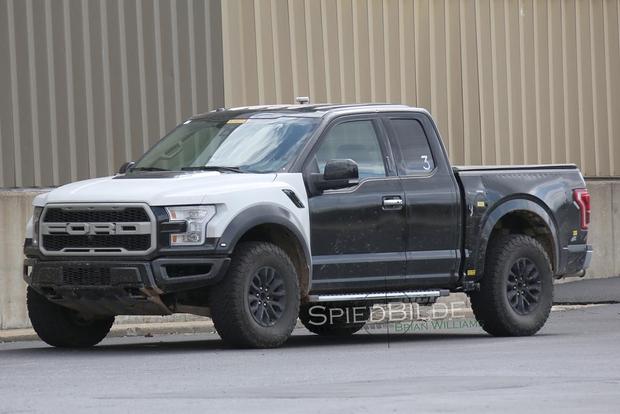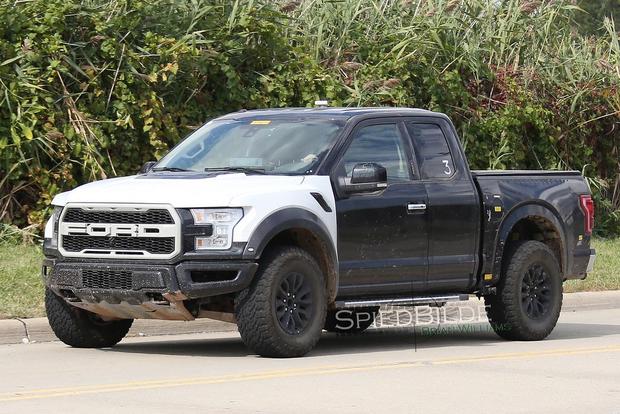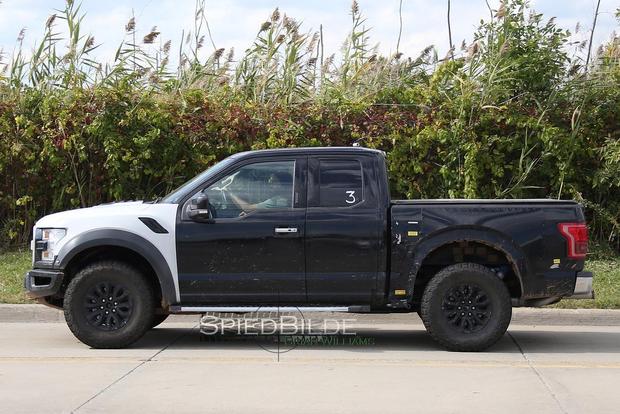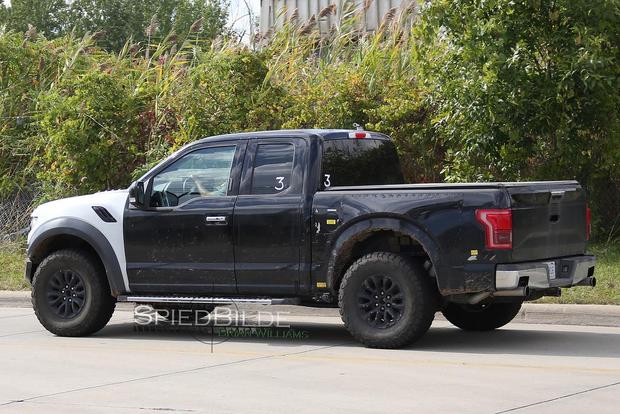 Spy shots show 2017 Ford F-150 Raptor undergoing testing
New Raptor shares many key styling components with outgoing model
2017 Raptor will reach dealers early next year, trading V8 for turbo V6

The Ford F-150 lineup has been without its high-performance, off-road-ready SVT Raptor model since 2014 -- but new spy shots reveal that the truck is about ready to make a comeback.
Although Ford previewed its upcoming 2017 Raptor at this year's Detroit Auto Show, these spy shots clearly show that the truck is finally nearing its on-sale date. They appear to show the truck testing without any camouflage and in a near-road-ready state.
Raptor fans will be pleased to know there aren't many drastic changes to the pickup's exterior styling. The new version essentially incorporates the outgoing model's Raptor touches -- such as big tires, flared fenders, lifted suspension and a huge grille -- with stylistic elements of the newly redesigned F-150, including updated lights, taillights and other changes.
Undoubtedly, the pickup will also wear the new aluminum body first revealed in the 2015 F-150. Designed to save weight, improve fuel economy and boost capabilities, the aluminum body is the first ever to reach the pickup segment.
And that's not the only F-150 feature likely to carry over into the new Raptor. According to Ford, the 2017 Raptor will surrender its muscular 6.2-liter V8 in favor of a high-performance version of the brand's 3.5-liter EcoBoost V6. We're not sure if this means more power than the outgoing model or less, but we have high hopes -- and so will Raptor fans.
If you're interested in a new Raptor, expect sales to start early next year -- and don't expect prices to be cheap. The outgoing model started around $46,000 with shipping, and we suspect the new one could easily top $50,000 before you start adding options and accessories.
What it means to you: Pickup fans, get ready: The 2017 Ford F-150 Raptor is finally on its way.