Car News
2017 Ford Fusion Teased in New Photos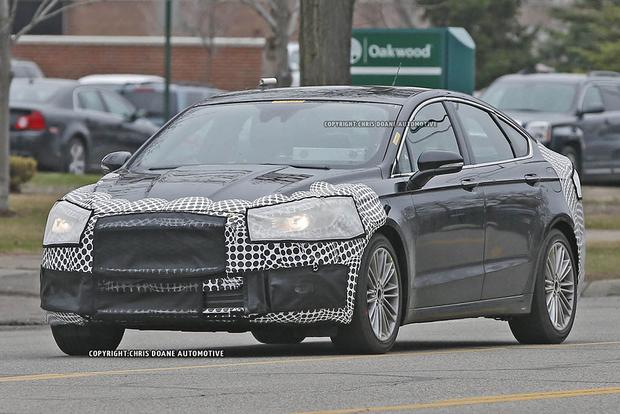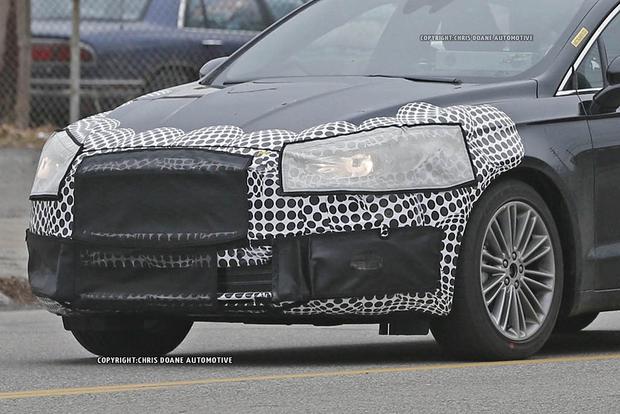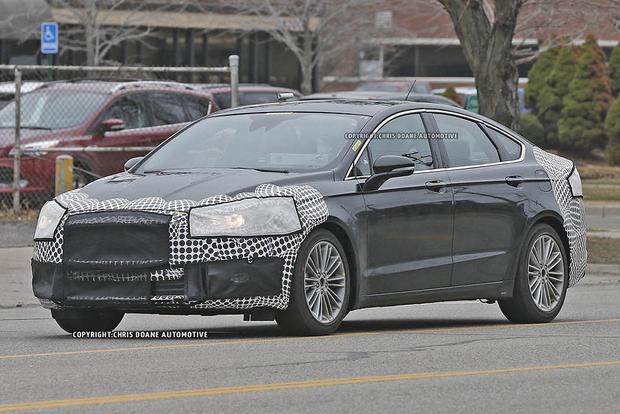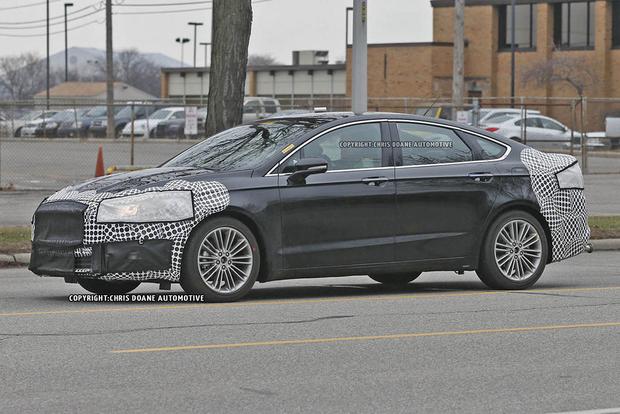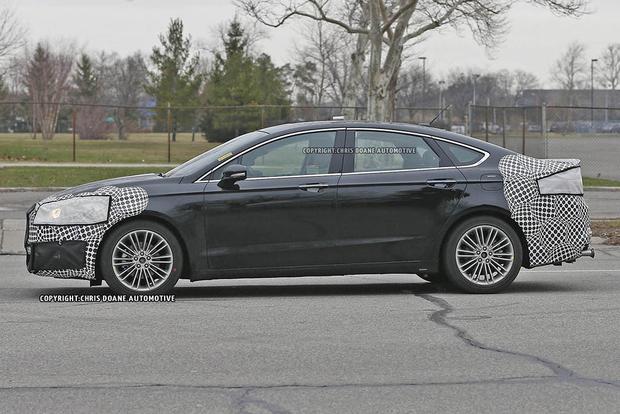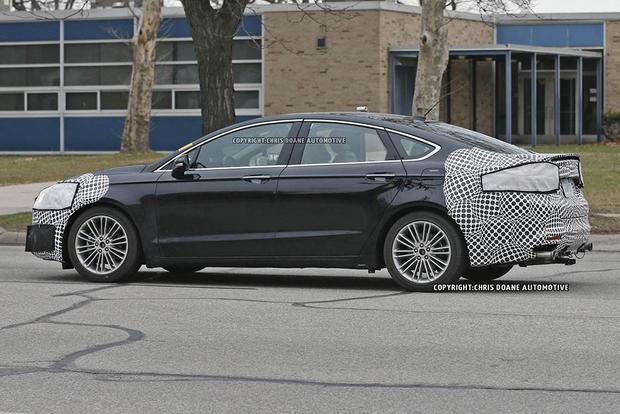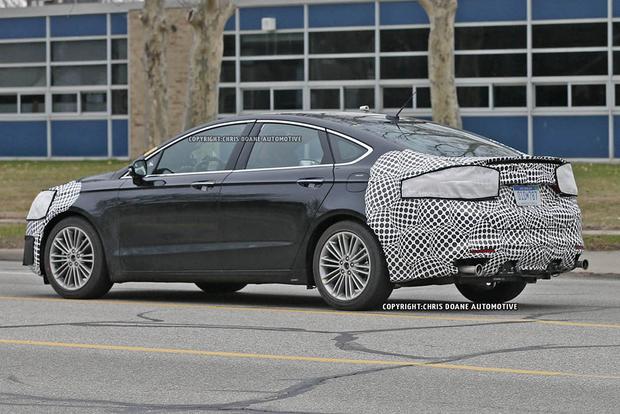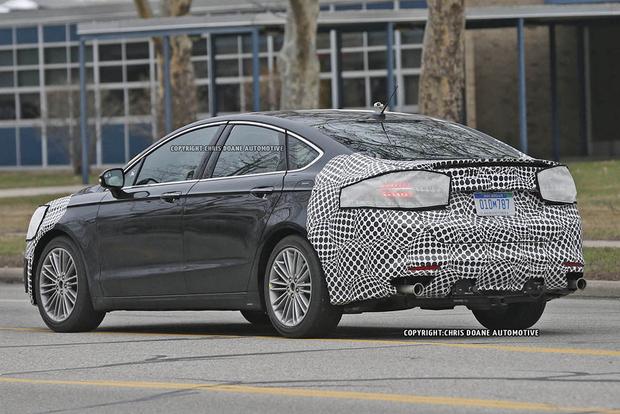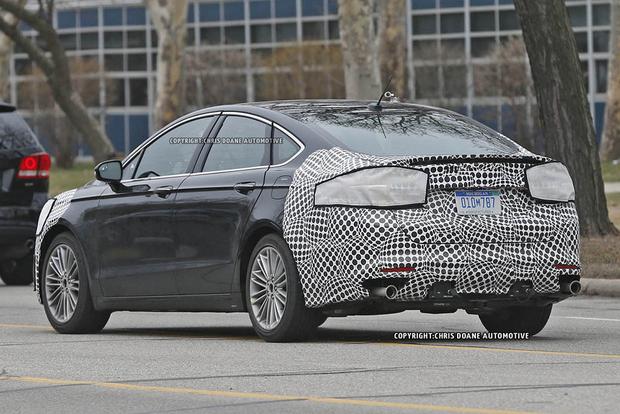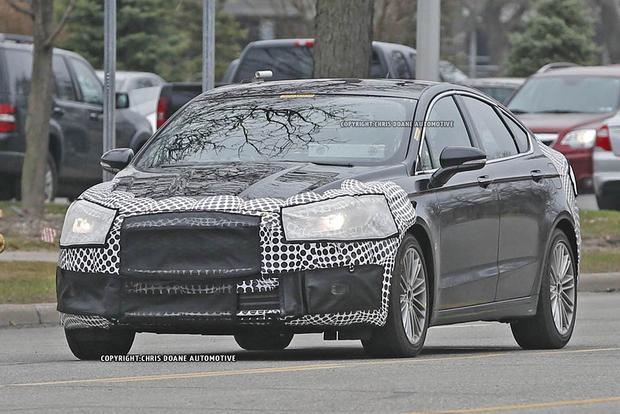 The current Ford Fusion has entered its third year of production for 2015, meaning that a so-called mid-cycle refresh must be in the works.
And right on cue, spy photos have been released that show the upcoming 2017 Ford Fusion with some suggestive camouflage on its nose and tail.
Familiar Slinky Profile
The profile looks quite familiar, with the same greenhouse shape and upward kink where the rear window meets the sloping roofline. If there are any changes here, they're so slight that our educated eyes can't readily pick them out. But the camo front and rear tell us that Ford has a whole new look in store, or at least revised headlights and taillights. Still, we don't expect anything revolutionary, since the current Fusion has impressed us from the get-go with its Aston Martin-inspired front end and slinky silhouette.
Move Over, MyFord Touch
Inside, MyFord Touch is about to go the way of the dodo. Ford's much-maligned infotainment system has caught more flak over the years than it deserved, if you ask us; we've always enjoyed its sharp graphics and vast capabilities. But widespread criticism meant that something had to change, so Ford will be turning to the SYNC 3 infotainment system instead. Highlights, according to the company, include streamlined voice commands, improved app integration and even crisper graphics than before, with large buttons designed for enhanced user-friendliness. Also, system updates will be available via the Wi-Fi connection, so owners won't have to visit their Ford dealers anymore for this purpose. We look forward to testing SYNC 3 in the real world to see if it lives up to the early hype.
Mechanically, the Fusion received consistent updates over its first few years, including the addition of a turbocharged 1.5-liter 3-cylinder engine. As such, we don't expect that its powertrain lineup will change much, if at all. The 2.0-liter turbo will likely continue to be produced for speed demons, but for most folks, the more-efficient 1.5-liter turbo will be just fine.
Stay tuned for more 2017 Ford Fusion news as Ford peels back the layers one by one.