Ah, the sound of a diesel clattering in the morning. Whether you find yourself clamoring for that distant underhood thrum that may bring back memories of your last European vacation or you just want a commuter that'll have you bypassing most fuel stations, a used diesel car makes a lot of sense.
Today, you won't find many new diesels on the marketplace unless they're under the hoods of big pickup trucks — or the occasional Jeep Grand Cherokee or Wrangler. Mazda has been promising diesel versions of its sedans and crossovers for a while too, but you still can't buy one.
Here's a look at four forgotten diesels that may be just the ticket for you.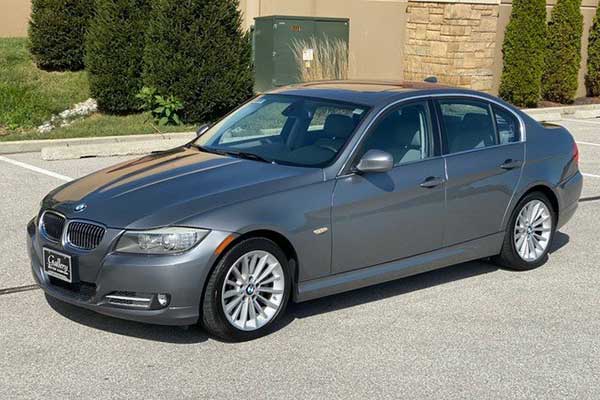 BMW 335d
BMW is the German automaker that's least known for its diesel engines, but one BMW diesel vehicle that's worth remembering is the 2009-2011 335d. These cars made use of a 265-horsepower 3.0-liter turbodiesel inline-6 that produced 425 lb-ft of torque. Read that torque figure one more time. Yes, 425 lb-ft. The cars rocketed to 60 mph in just 5.8 seconds, and the EPA rated them at 36 mpg on the highway.
When they were new, the 335d sedans (which were only available in 4-door, automatic guise) were a tough sell. They launched at a new-car low point during the Great Recession, and BMW dealers didn't know what to do with them. Discounts were hefty, which meant you could get a 335d for the price of a base 328i if you shopped around a little.
Today, they aren't nearly as common as 328i or 335i sedans, but there were nearly 50 on Autotrader at last count. This black-on-black Sport Package example at a Toyota dealer in Boulder, Colorado, is particularly appealing. Find a BMW 335d for sale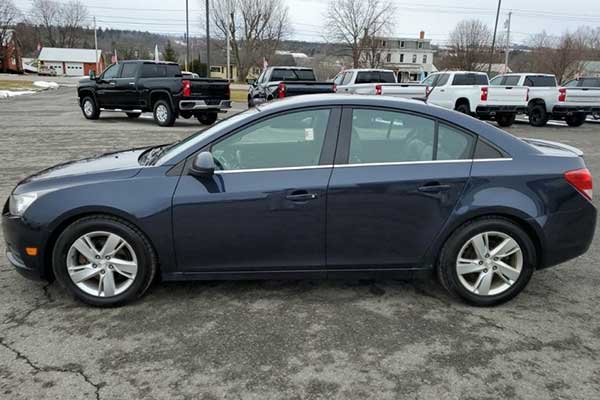 Chevrolet Cruze
General Motors ruined Americans' taste for diesel-fueled cars with its horrible Oldsmobile engine decades ago, so it was something of a shock when its Chevy brand announced a diesel Cruze for the 2014 model year. Leveraging its European Opel operations — which it has since sold off — Chevy slid a 151-hp turbo-4 producing 264 lb-ft of torque under the hood. The combo was good for an EPA-rated 46 mpg on the highway. Clean early Cruze diesels run about $10,000 on Autotrader, including this sharp red one with just 55,000 miles at a Hyundai dealer in Chesapeake, Virginia.
Chevy's second-generation Cruze was a little less interesting than the first one, but a downsized 137-hp diesel making 240 lb-ft of torque returned, and this time it was briefly available with a manual transmission and as a hatchback. Such a combination is a near-unicorn, though here's a well-equipped silver one at a Chevy dealer in Nebraska. Find a Chevrolet Cruze for sale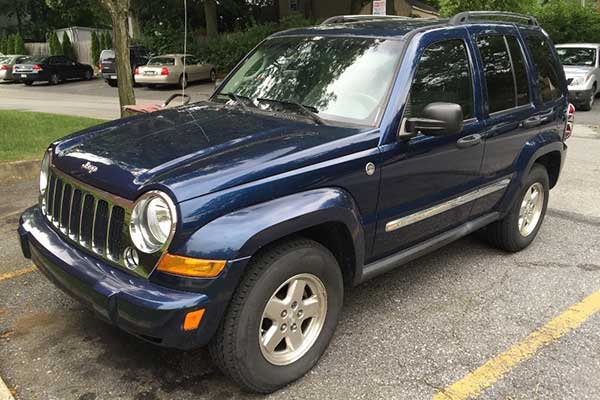 Jeep Liberty
When the Jeep Liberty replaced the venerable Cherokee in 2001, it was met with considerable eyebrow ruffling. Its cartoonish, cute-ute looks stood in marked contrast to the Cherokee, and frankly, they haven't held up well. There's a reason why Cherokee prices are skyrocketing, and the Liberty is unlikely to ever become a real collectible.
Still, Jeep did a few interesting things with the Liberty. Most notably, it tapped Italian engine-builder VM Motori for its 2.8-liter turbodiesel inline-4, which boasted 160 hp and 295 lb-ft of torque. For 2005, these were heady figures, and they boosted fuel economy to an estimated 27 mpg. That's 5 mpg better than the less torquey gasoline V6. The diesel was a standalone option, and it came with Selec-Trac full-time all-wheel drive. Liberty diesels are somewhat uncommon today, but nearly 30 were on Autotrader when I checked, including this unusually clean 2005 Sport in Houston. Find a Jeep Liberty for sale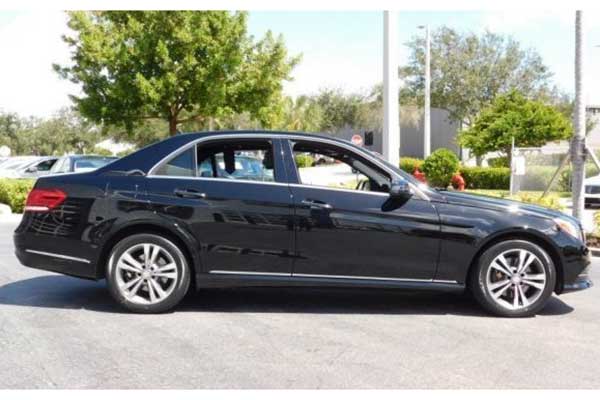 Mercedes-Benz E250 BlueTEC
No automaker is more acclaimed for its diesels than Mercedes-Benz, though Volkswagen is arguably better known, just not for any of the right reasons. There's just something right about an E-Class with a diesel engine puttering underhood. Mercedes has sold mid-size sedans with diesel power for decades, and the final version sold here placed its emphasis on frugality rather than power. Under the 2014 E250 BlueTEC's hood sat a little 2.1-liter inline-4 rated at 195 hp and 369 lb-ft of torque, which replaced the slightly more powerful but less efficient V6 that was used previously.
The little four that could was rated at 45 mpg on the highway with rear-wheel drive. AWD was optional, and it lowered that figure to a still-decent 42 mpg. The car stuck around for two model years, and used versions have held their value fairly well. Still, a nice certified pre-owned example, like this black 2016 at a Mercedes dealer in Fort Lauderdale, costs just $26,000, and it's covered by whatever's left on the factory warranty plus one year or 12,000 additional miles. Find a Mercedes-Benz E250 BlueTEC for sale
MORE FROM OVERSTEER
Ford, Saab and VW Once Gave You A Bicycle When You Bought a New Car
5 Cool 2-Door SUVs For Sale on Autotrader
Autotrader Find: 1990 Ford Mustang 7-Up Edition