The twin-turbo Z is back at last, and this time Nissan's sporty coupe boasts about just one number: 400 horsepower from its twin-turbocharged V6 engine.
That's as much as a 50-hp bump from the outgoing 370Z, but the engine is likely to feel much quicker thanks to the broad torque spread made possible by its twin turbochargers. We've seen this V6 before under the hood of the Infiniti Q50 Red Sport. Here, however, it's paired with either a 6-speed manual transmission or a 9-speed automatic, and the power goes exclusively to the rear wheels.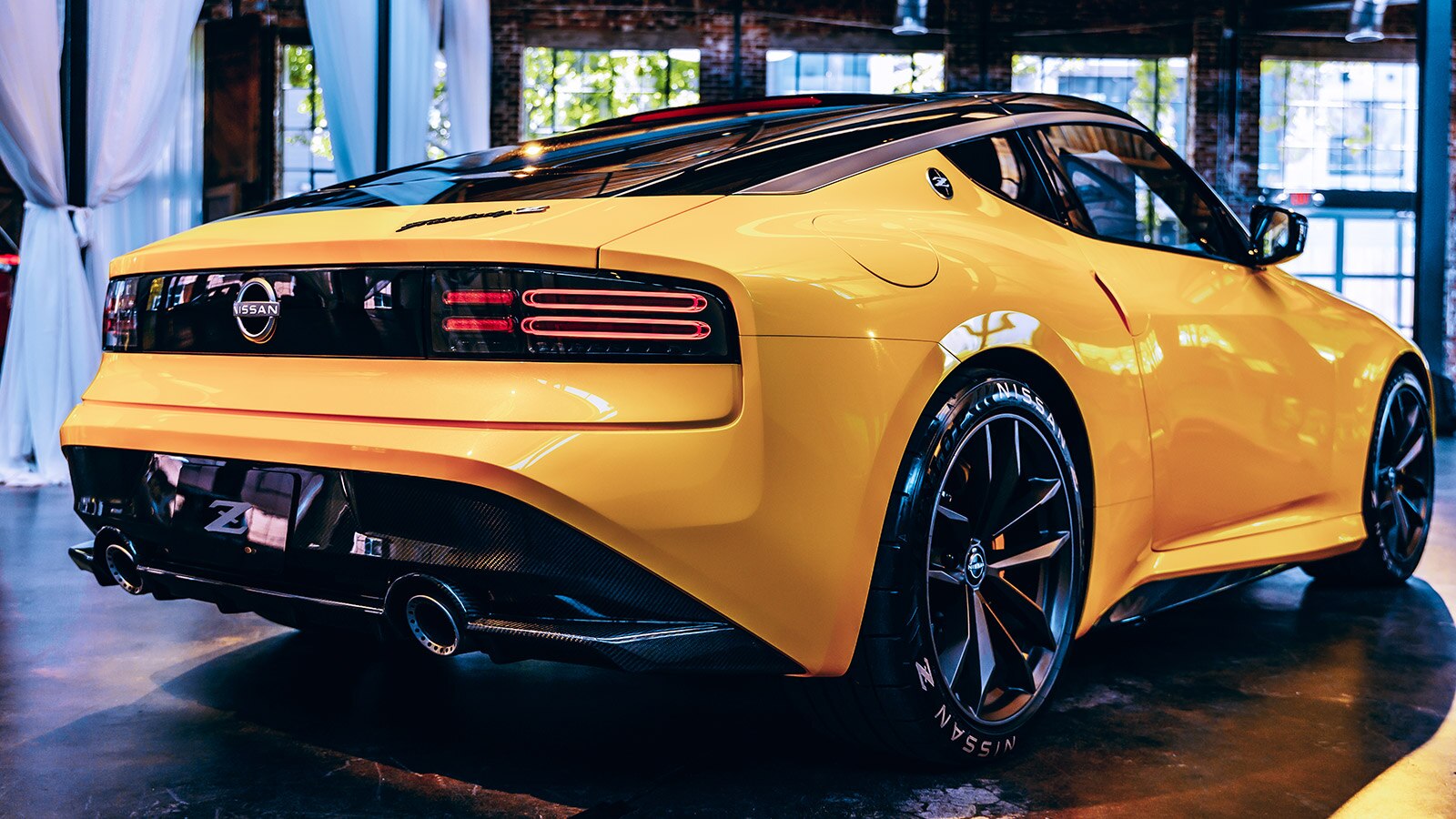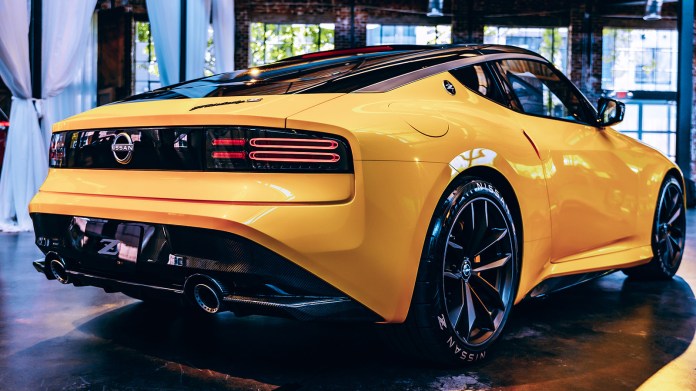 Base cars ride on 18-inch alloy wheels, while 19-inchers that sit in front of larger brakes with red-painted calipers are fitted to the Performance trim level.
The styling of the reborn 2023 Nissan Z seems to acknowledge its boosted predecessors. Not-so-subtle retro cues abound, from a gaping front fascia that recalls the original 240Z to LED headlights buried behind a tinted panel that evolved directly from the 300ZX of the 1990s.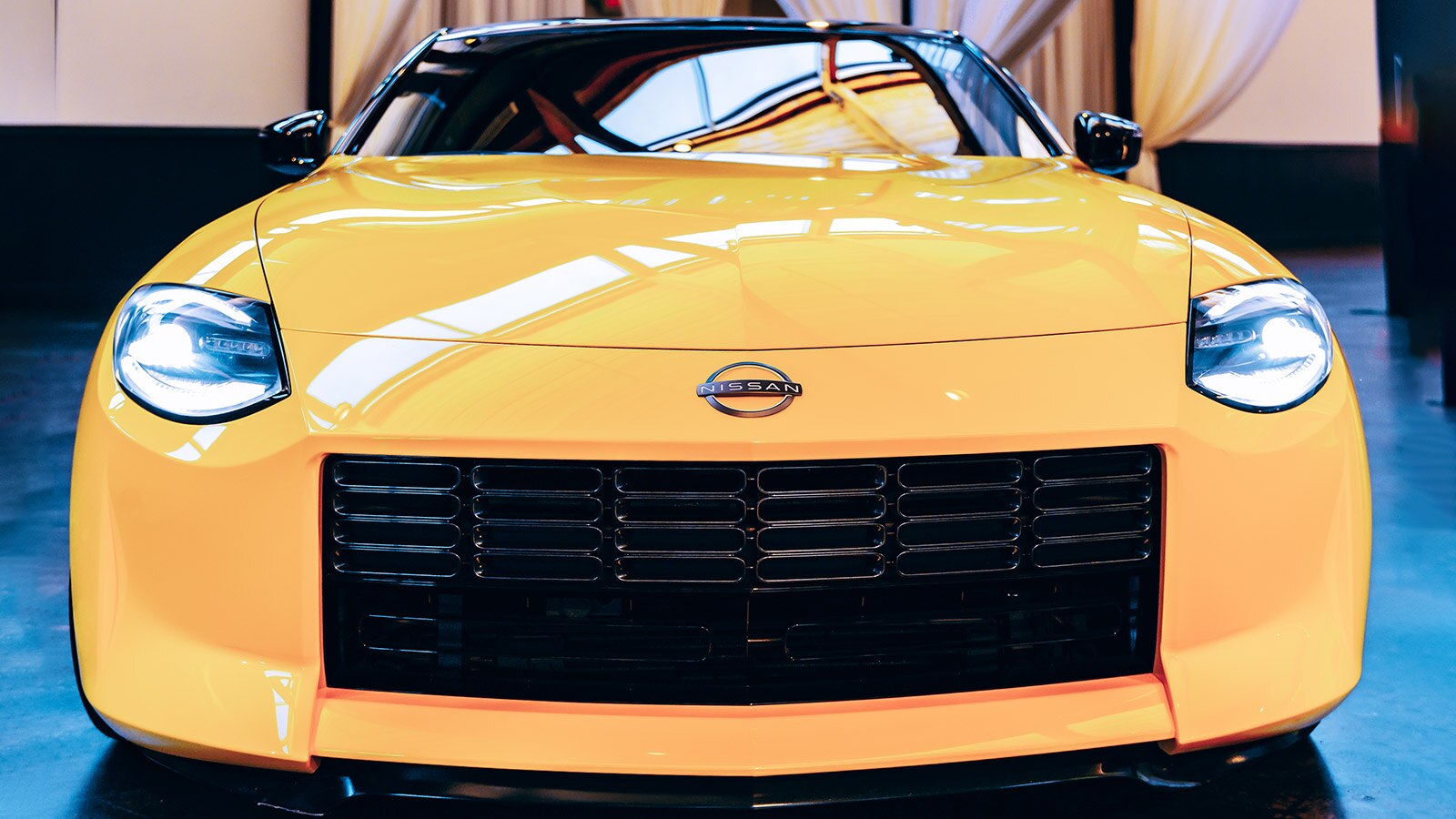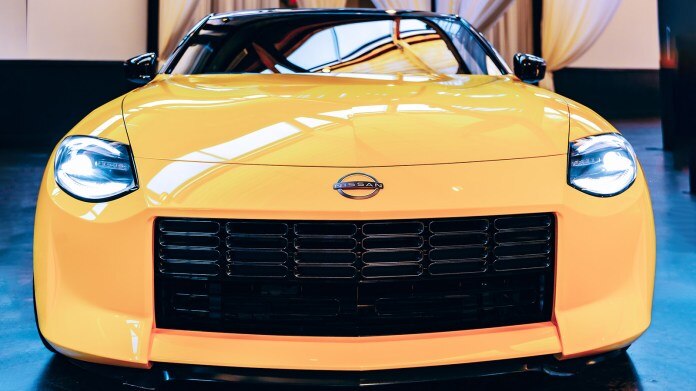 The car's interior has plenty of bits in common with the outgoing 370Z at first glance, though the 12.3-inch digital instrument cluster and the big touchscreen infotainment screen finally bring the coupe into the modern era. Gauges at the top of the dash are inherited from the 240Z. Throwback blue and red hues will be available in addition to a standard black, while the limited-run Z Proto Spec tosses in yellow accents.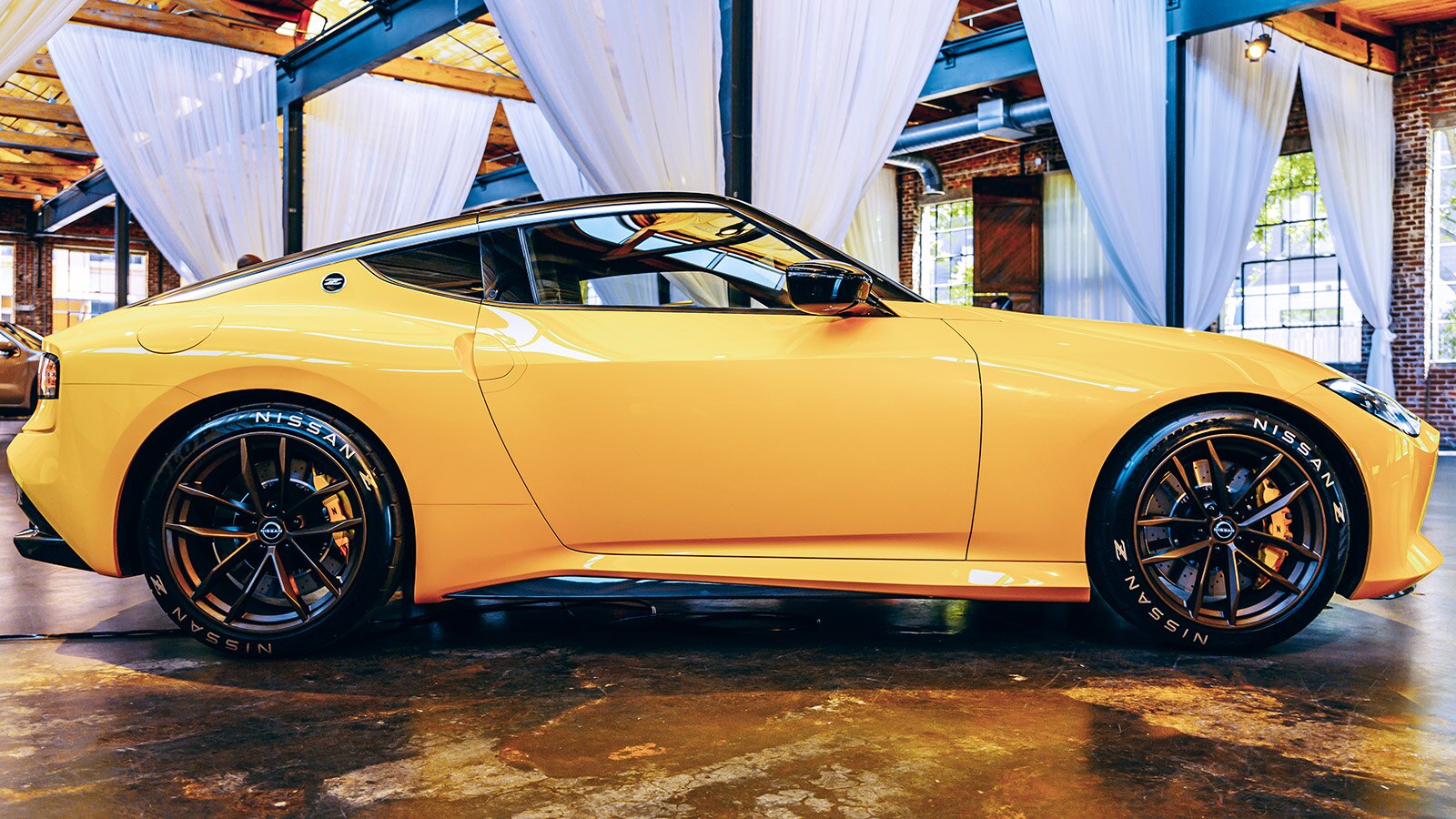 Unlike the outgoing car, the new Z comes loaded with driver-assistance tech, including automatic emergency braking, adaptive cruise control, and blind-spot monitors.
The base Z Sport comes with an 8.0-inch screen, automatic climate control, and cloth seats. Stepping up to the Z Performance adds a limited-slip rear differential, forged 19-inch wheels, and the option to add leather upholstery and a 9.0-inch touchscreen paired with Bose speakers.
The new Z hits dealers in spring 2022. See Nissan 370Z models for sale