Iconic vehicles from the 1990s are quickly becoming desirable again, and we're starting to see their values rise accordingly. With the emergence of 80s and 90s themed car shows such as Radwood, as well as the ease of ordering parts from the internet, buying one of these old vehicles and giving it a quick restoration over the course of a few weekends in your driveway or garage would surely make for a fun project. With that in mind, here are 5 cars worth restoring that are currently listed for sale on Autotrader. Each vehicle below is relatively simple from a mechanical standpoint, has replacement parts that are readily available and has minimal rust and somewhat low mileage.
1999 2-Door Chevrolet Tahoe 4WD
Boxy SUVs will forever hold a special place in our hearts, and it doesn't get much boxier than the 2-door Chevrolet Tahoe and GMC Yukon twins. Clearly a product of the 1990s, these short SUVs are already starting to see an increase in value, although you can still pick one up for pretty cheap. This one is a later 1999 model with 150,000 miles on the odometer. Based on the unpainted plastic grille, it looks to be a lower-end trim level, which will add to its appeal in the eyes of a lot of enthusiasts. Based on the photos, it looks like it's ready for some new tires, which makes for a good opportunity to upgrade to more aggressive all-terrains. The dark plastic exterior trim could use some freshening as well. Inside, it would appear that some of the switchgear is pretty worn out (this is GM in the 1990s we're talking about, after all), while the front seats would also benefit from a little attention. Altogether, $6,490 is pretty reasonable for this old Tahoe, and with a little patience, you could turn it into something really cool for under $10K. Find a Chevrolet Tahoe for sale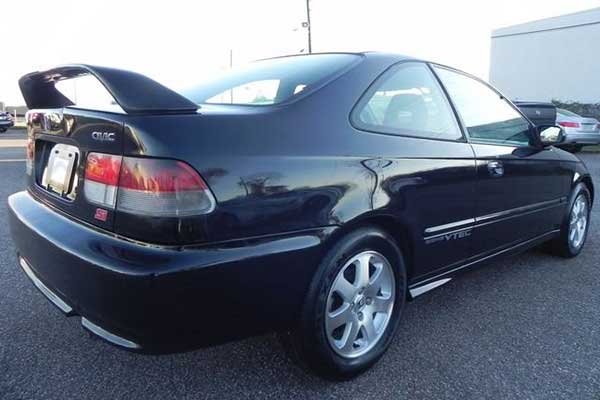 The sixth-generation Honda Civic was sold in the Si trim for just the 1999 and 2000 model years. Under the hood was a high-reving 1.6-liter naturally aspirated 4-cylinder engine with Honda's clever VTEC technology that allowed the engine to make higher performance at high RPMs.
This one looks pretty clean from the photos. It's a 1999 model with 131,000 miles on the odometer and an asking price of $6,800. The trunk lid is dented, but a replacement could be sourced pretty easily from a junkyard, provided it accepts the Si's trademark rear wing. The clearcoat looks to be peeling in some spots, and the DOHC VTEC decals could use replacing. The interior looks to be in good shape, save for a door panel and some trim pieces that look to have seen better days. Address these simple cosmetic areas, though, and you'll have a great little performance coupe for not a lot of money. Find a Chevrolet Tahoe for sale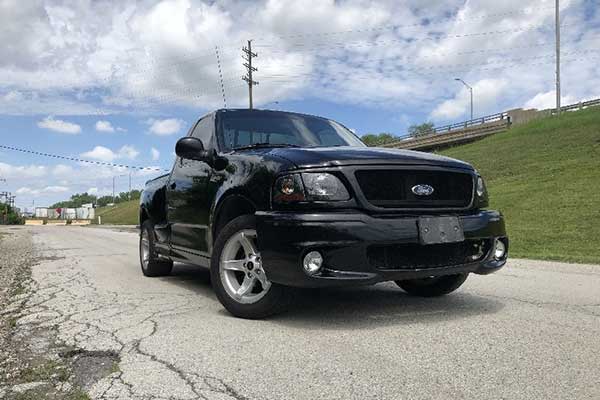 As off-road trucks are all the rage these days, on-road performance-oriented pickups have kind of fallen by the wayside. But we're willing to bet that they'll regain some popularity in the coming years. Ford's former performance pickup, the F150 SVT Lightning, was sold over two generations — the first from 1993-1995 and the second from 1999-2004. The second generation model, which we've highlighted here, came with a 5.4-liter V8 making 360 horsepower in the 1999 and 2000 models, and 380 hp from 2001 onward. That engine was paired with a 4-speed automatic pulled from the F350. As this truck was all about on-road performance, rear-wheel drive was all you got. It could go from 0 to 60 miles per hour in about 5.8 seconds, which was pretty quick for the day.
The F150 Lightning we've highlighted here is a 2000 model. It comes with 106,000 miles on the odometer and an asking price of $11,995. Altogether, it looks to be in pretty good shape. We'd swap out the darkened headlights and mesh grille for OEM parts, which shouldn't be too difficult to come by, given the F-150's popularity. The same goes for any interior panels in need of a refresh. Find a Ford F-150 for sale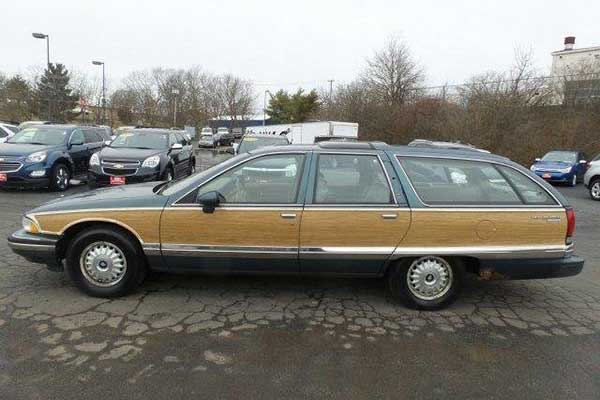 The Buick Roadmaster was basically a big SUV in station-wagon clothing. It rode on a frame, had a solid rear axle and came powered by a V8 engine. It also had loads of space behind the second-row seat. The best part? There was a rear-facing third-row seat that folded flat into the rear cargo floor, as well as a split rear lift gate, making it immensely practical.
Starting with the 1994 model year, the Roadmaster came with a 260-hp V8. The Roadmaster we've highlighted here is a 1993 model, and thus, makes use of a less-powerful V8 that puts out only 180 hp. It's green, with a big, comfortable beige interior, wood paneling and a big glass panel over the second row. Its rear door window frames look to need some attention, while the wood paneling — a Roadmaster trademark — could probably use some love, too. At $3,650, the price is right, since 146,000 miles isn't a lot for a 26-year-old vehicle. Of all the Roadmasters listed on Autotrader, the one we're really intrigued by is this 1996 model, but the seller neglected to upload a photo with the listing, so it's hard to say whether it's in desirable condition or not. Find a Buick Roadmaster for sale
The second-generation Toyota 4Runner was sold from 1989-1995 and was offered for the first time as a 4-door during this generation. That said, a 2-door version of the second-gen 4Runner was produced for the 1990-1993 model years, but the 4-door was far more common. Four- and 6-cylinder models were available, as were manual and automatic transmissions. Known for excellent reliability, it isn't uncommon to find an old 4Runner with over 200,000 miles on the odometer.
Still, the fewer the miles, the better — and with just 47,000 on the odometer, this 1992 example is an absolute steal at just $3,900. It looks good, too, with a period-correct brush guard, roof rack cross bars and running boards (although you'd probably want to get rid of those if you're planning on going off-road). In terms of the topic of our list — that is, cars worth restoring — this thing seems to be pretty much ready to go, although based on that steering wheel cover, the wheel underneath may be in need of some attention. Additionally, with mileage this low, it's likely that those tires are pretty old and could be dry-rotted, so a fresh set is probably in order. Find a Toyota 4Runner for sale
MORE FROM OVERSTEER
Video | My Cheap Ferrari 348 Gets the Most Expensive Exhaust
5 of the Coolest Hummers for Sale on Autotrader
Autotrader Find: 71,000-Mile 1991 Alfa Romeo 164S