Car redesigns are not like movie sequels. The follow-up usually improves upon the original, often immeasurably better in every possible way (example: the entire Lincoln showroom as it stands today).
Some, however, were a huge letdown. Imagine the gasp of disappointment when the sheets were pulled off of these five redesigns. Time has been fairly kind to them, though, and all five of these make great used buys precisely because of how inexpensive they are.
2004 Dodge Durango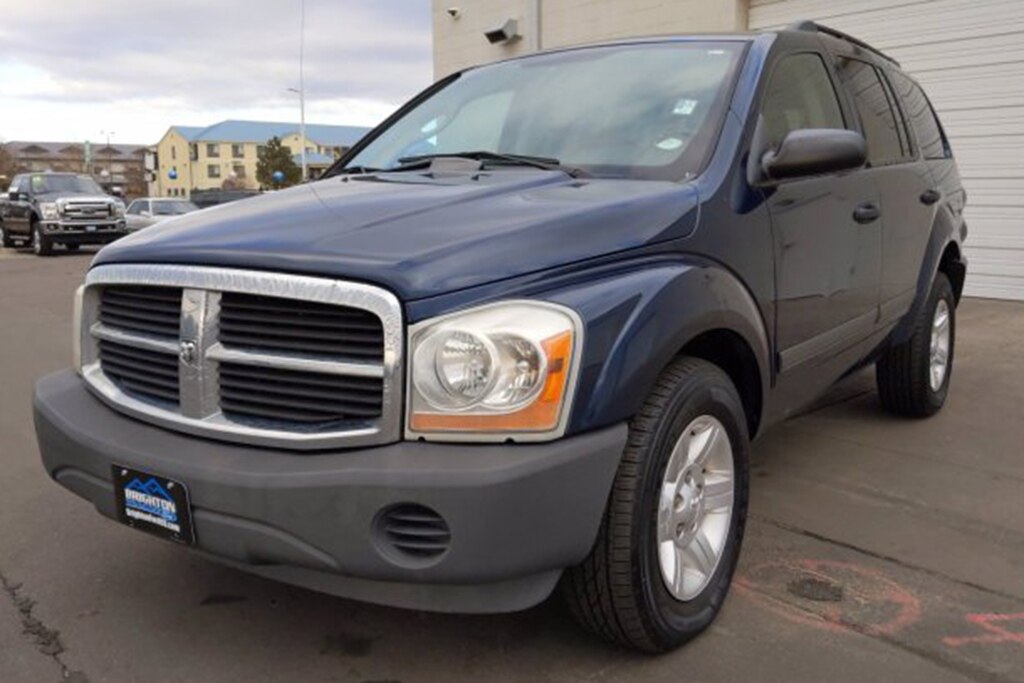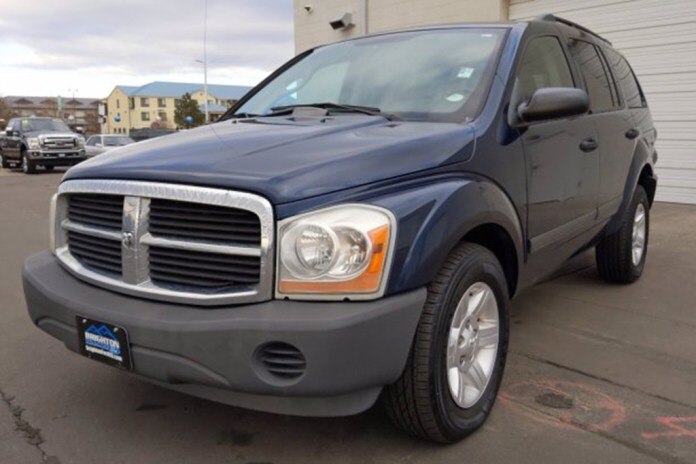 Amazingly, the Dodge Durango has only been through three full redesigns in its 23-year run. The first model that bowed for 1998 was a hit with its Dakota-derived styling and its just-right sizing for a three-row SUV. The 2004 follow-up, however… oof. To be fair, the second-generation Durango was in most ways a better SUV than its predecessor, but it was just so ugly outside and so boring inside.
The drooping snout — which would be mostly shared with the 2005 Dakota — hardly concealed an SUV now seven inches longer than before. The cartoonish fender flares and bulbous tail did little to mask the Durango's 400-pound weight gain. Inside, the vertical center stack was uber cheap, a real surprise in an SUV that could cost $40,000 with every option. Today, a nice second-generation Durango will run you less than $8,000, which is not a lot of money for three rows of seats and the allure of Hemi V8 power. Find a Dodge Durango on Autotrader
1996 Ford Taurus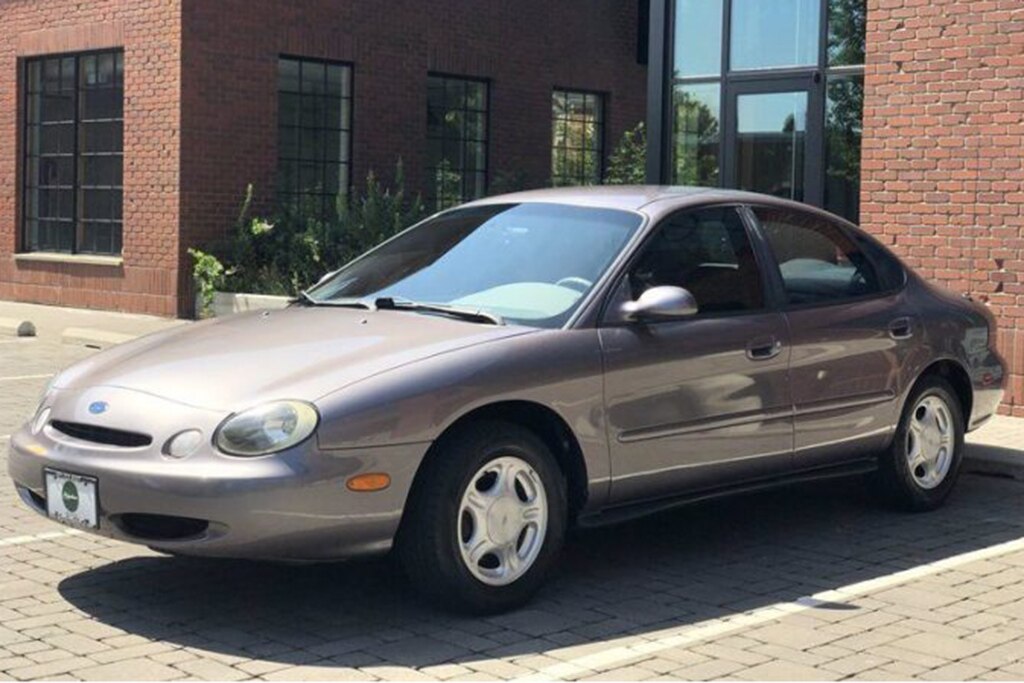 When it came time to rework its groundbreaking circa-1986 Taurus, Ford played it safe in 1992 with a mild refresh. By 1996, though, the Taurus was old in every way, easily eclipsed by the Toyota Camry. Ford gambled with an ovoid rework that goes down in history as one of the biggest redesign flops in history. By 1997, the Taurus had relinquished its sales crown to the Camry, and now the nameplate is history.
What made the '96 Taurus so bad? Everything. Ford honed in on using its blue oval as design inspiration, so even the panel housing the radio and audio controls (which managed to still be tiny) and the rear window (which distorted the view like a funhouse) were oval. Ford did a few updates for 1998 and then substantially reworked the car's styling for 2000, but by then the Taurus was done for. Still, Ford sold a ton of Taurii (and matching, not quite so ugly Mercury Sables). The 3.8-liter V6 provided good oomph, and the wagon body is a neat way to stand out from the crowd. This is decent transportation, and you can pick one up for less than $3,000. Find a Ford Taurus on Autotrader
2012 Honda Civic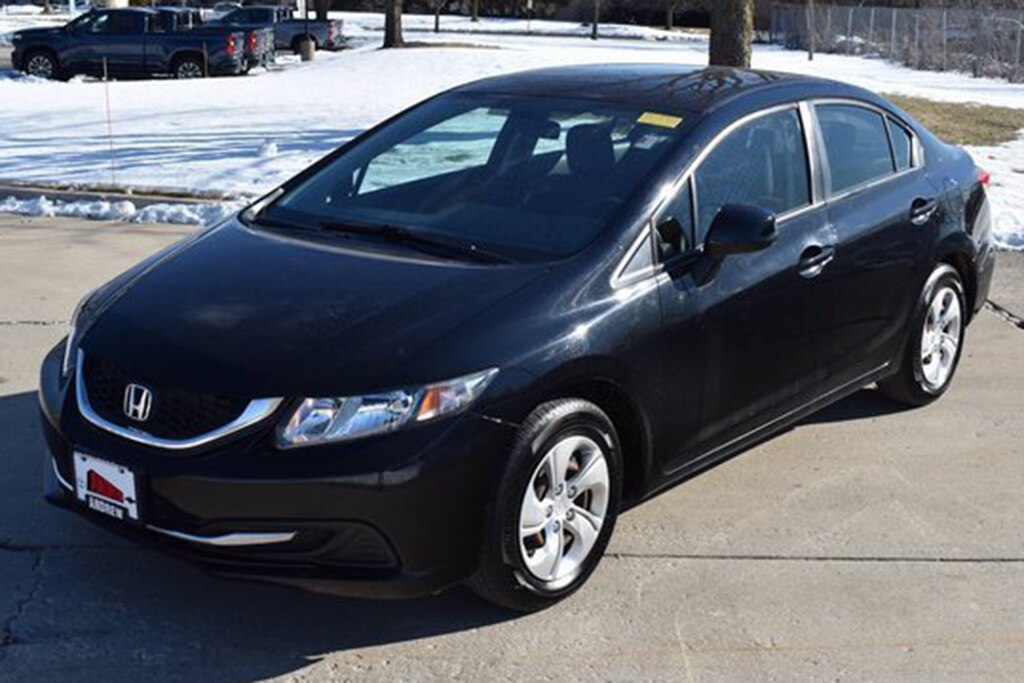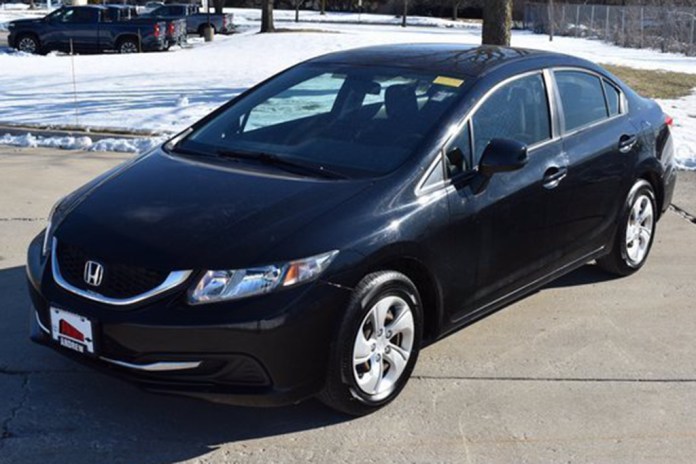 Honda does not make mistakes often. The company has staked its reputation on conservative decisions that result in well-made cars. But not the 2012 Civic, the ninth such model to bear the badge. The reworked Civic felt rushed, mostly because it was. Credit is due to Honda for responding quickly to the global financial meltdown that began in 2008 by keeping the Civic's price low, but the flashy style and classy materials that made its predecessor more popular were thrown away. The 2012 Civic was a compact sedan for the ages, and it has not aged well.
Honda tweaked the Civic for 2013 with nicer materials and more expressive styling, an unusually quick update for a company that mostly leaves its cars alone until they are due for a redesign. If you were one of the few who liked the 11th-generation Civic, the Acura ILX still in showrooms for the 2021 model year shares its architecture, even though the 10th generation Civic that costs less rides on a far better platform. The good news is that the Civic retained Honda's legendary reliability, making it a cheap way to hop into a durable commuter. Plan to pay around $8,000 for one with a clean history and average mileage. Find a Honda Civic on Autotrader
2003 BMW 7-Series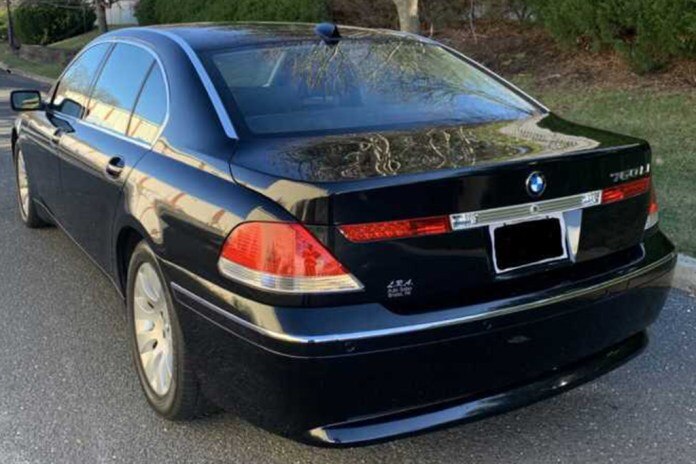 The first production BMW to usher in the controversial "flame surfacing" designs penned by American Chris Bangle was the 2003 7-Series, and what a ride that four-door has had. The 7-Series was relatively conservative up front, but its "Bangle butt" rear end was unlike anything to ever emerge from BMW. Inside, the driver-oriented dash design used by BMW since the 1970s was discarded in favor of a far more tech-oriented affair, one of the first to plop a screen up high.
The 7-Series was way ahead of its time, and, frankly, the nearly two decades that have passed since it wowed crowds at the 2001 Frankfurt Motor Show have been kind to it. Then again, catastrophic unreliability and massive (typically deferred) maintenance costs have made the 7-Series an increasingly uncommon sight. Still, they're out there, and those with the patience for repairs will find the 7-Series to be an appreciating classic. Here's a nice V12-powered 2003 for $13,500. Find a BMW 7-Series on Autotrader
2004 Nissan Maxima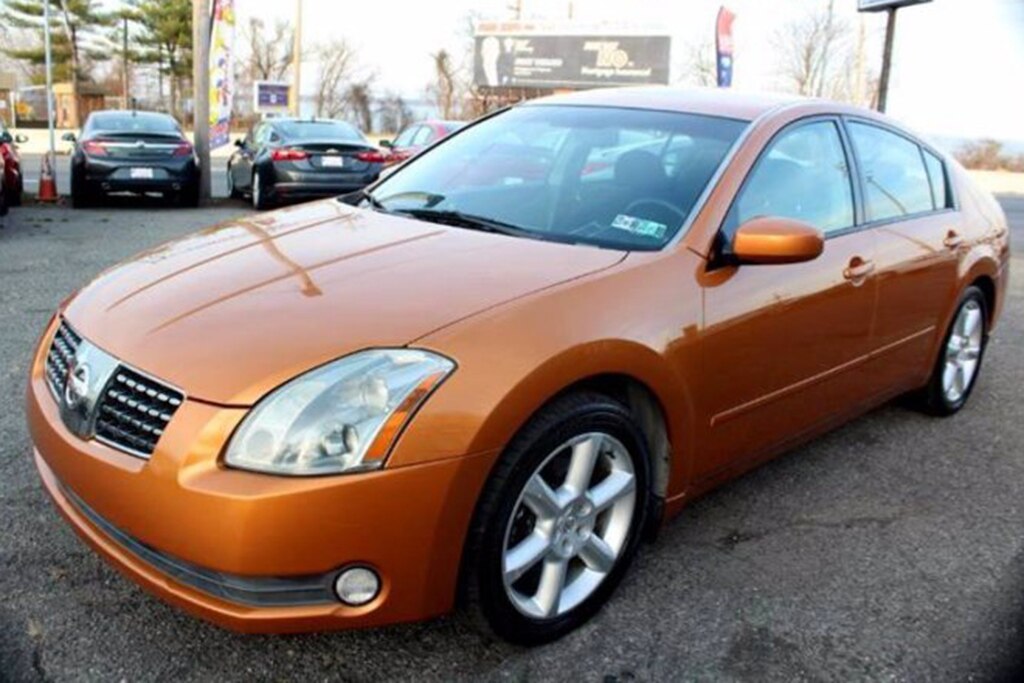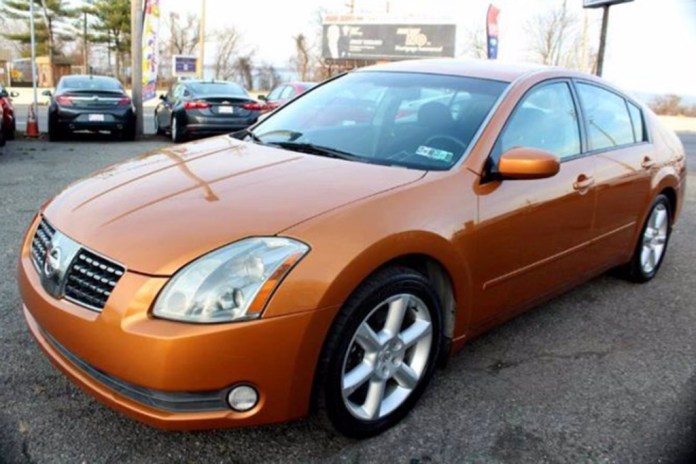 Nissan's bread-and-butter sedan was justifiably marketed as a four-door sports car beginning in 1989, when the third-generation Maxima arrived with clean styling and above-average dynamics. A 1995 redesign kept that theme and improved upon it with a then-hefty 255 horsepower in 2002. But the 2004 redesign was just plain weird, from its swept-back headlights to the piggy bank coin slot-style narrow sunroof.
It was daring but ugly, something that could be forgiven had Nissan not tossed the 6-speed manual gearbox in favor of a continuously variable automatic transmission by the 2007 model year. Adding insult to injury, the Maxima topped a hefty 3,600 pounds by then. Look for one of the rear manual gearbox versions if you're seeking an inexpensive, distinctive car with long legs for highway journeys — and you'll find great ones for less than $5,000. Find a Nissan Maxima on Autotrader