Depending on your phase of life, spring break road trips can look very different. If you're in college or in your early 20s, you might find yourself piling into your sister's SUV with a gaggle of friends, headed to the nearest stretch of powdery sand and endless sunshine. If you have a couple of kids, you might be packing up the family van on your way to one of our country's beautiful national parks or the happiest place on earth. Whatever your final destination may be, the road to get there can be paved with peace and harmony … or it can be filled with cries of "Are we there yet?" before you even hit the highway. It really all depends on your ride and whether or not it has the latest and greatest tech features essential for a stress-free spring break road trip.
Apple CarPlay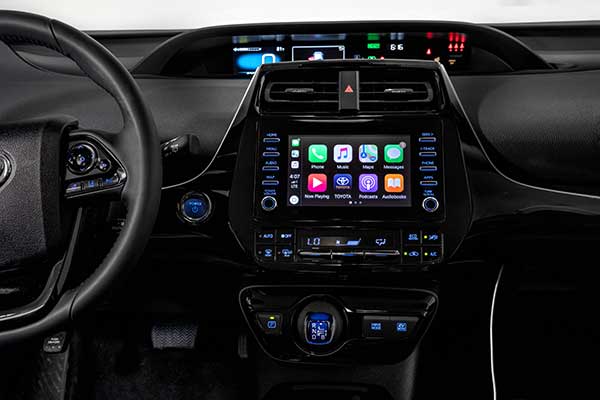 In case you've been living under a rock, Apple CarPlay is Apple's in-car mobile operating system that allows you to use many of your iPhone apps through your car's infotainment screen. Most cars still require that you plug in your phone via a USB cable, but several automakers have begun integrating a wireless Apple CarPlay feature. Either way, the fact that you can stream your favorite road trip playlist on Spotify while keeping close tabs on your route to the beach using Waze (through the same screen, no less) is reason enough to make sure your next road-trip ride is outfitted with this game-changing feature.
Wireless Charging/Smart Charging Ports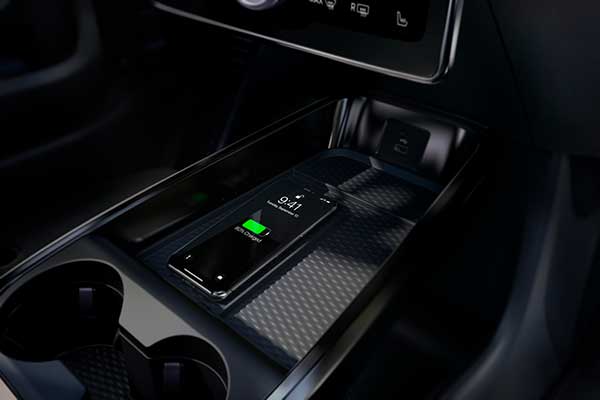 A road trip these days means lots of devices in one vehicle, all of which will typically require a little bit of juice along the way. It doesn't get easier than a wireless charging pad, which automakers are slowly integrating into their newest models, usually within the center console. Wireless charging eliminates the need for a specific cable, which is nice when you have to remember to bring 9,276,184 other things with you on your trip. And of course, you'll want to have plenty of ports available for back-seat riders who need a charge. If you're looking for a three-row SUV for your family, be sure to look for one that offers extra charging ports all the way back in the third row, such as in the Ford Expedition (bonus points if it offers a "smart charging port" — one that knows to turn off when the device has reached its maximum charge).
Modern Rear-Seat Entertainment System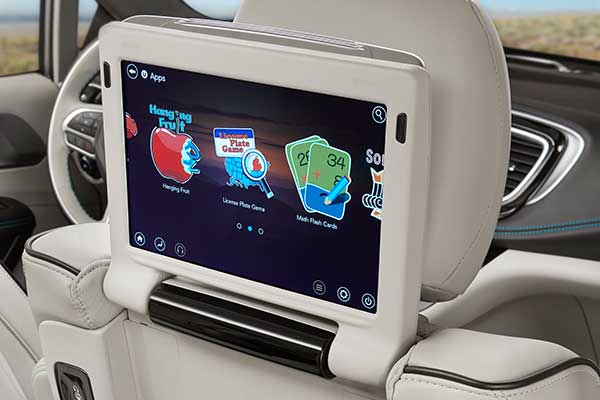 With iPhones, iPads and Kindles galore, you might be asking why you would ever even need a rear-seat entertainment system. The answer: Rear-seat entertainment has come a long way from the tiny, grainy screen that used to pop down from the roof of your mom's minivan. Welcome to the new world of dual-headrest entertainment systems, offering crystal clear screens with streaming and live TV capabilities, plus engaging, educational games that will keep your passengers (i.e. restless kids) occupied for at least a few hours. Check out the Chrysler Pacifica for one of the best rear-seat entertainment systems in the industry.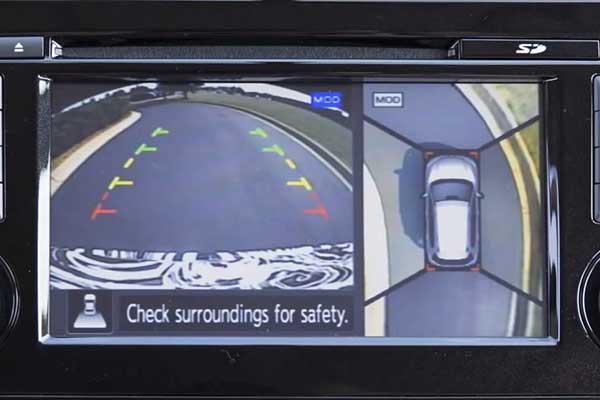 The 360-Degree Camera
When you pull off the highway at a packed rest stop for a bathroom break, chances are you'll be faced with an abundance of unfortunate parking options. Never fear. A 360-degree camera such as the one offered on the Nissan Pathfinder will allow you to see a top-down view around the car, letting you slide into that tight spot between the RV and the lifted pickup with ease.
Lane-Keeping Assist/Adaptive Cruise Control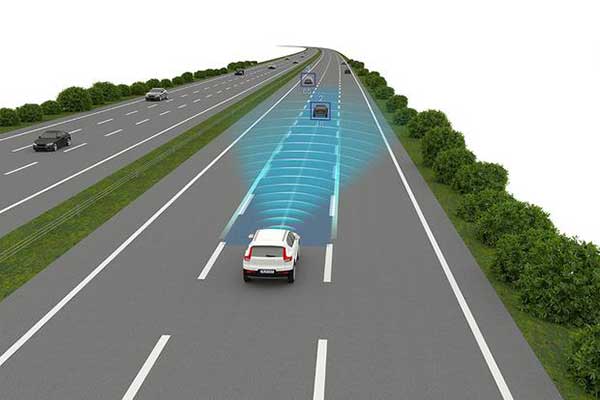 There's no shortage of tech advancements in the vehicle safety arena, but the ones we find most useful for road trips specifically are without a doubt lane-keeping assist and adaptive cruise control with stop/start function. On a long, monotonous stretch of highway, it's not hard to see how you could grow tired — and while many cars will now alert you if you begin to veer into the adjacent lane (that's lane-departure warning), some cars will take it one step further. Vehicles outfitted with lane-keeping assist will actively keep you in the center of your lane in order to prevent a collision. We especially like Subaru's lane-centering function.
Anyone who's ever traveled on a highway has surely experienced a sudden halt in traffic that you didn't necessarily expect, and if you're the least bit distracted when that happens … let's just say that it's not a good situation. Adaptive cruise control with stop/start ability will slow your car as cars ahead begin to slow, even bringing it to a full stop without driver intervention. To get going again, some cars will automatically start once traffic starts moving, while others require the driver to press a button or tap the accelerator. The peace of mind you'll get from taking a road trip in a car with these features is well worth the premium you'll pay to get them.
Regardless of where you're headed this spring break, you'll surely want a road-trip ride that'll get you to your destination safely and with a bit of your sanity intact. So, if you happen to be in the market for a new car, be sure to look for some of these must-have tech features — you can thank us later. Find a new car for sale