As you already know, many cars are surrounded by a lot of hype that elevates their status well beyond their simple value as a 4-wheeled vehicle with an engine and some seats. This hype is based on a lot of factors -- driving experience, brand name, styling, marketing, engine power, technology, whatever -- and I've found that a lot of cars either fall short of the hype or barely live up to it. Here are five cars I've driven recently that not only live up to their crazy hype but exceed it.
1990s Acura NSX
The original Acura NSX is one of the most-hyped cars on the planet -- and a short drive will tell you exactly why. It's fast, even by modern standards, unlike a lot of the "sports cars" from its era -- and it's relatively reliable compared to rivals like the Ferrari 348. But the most impressive thing about the NSX is its steering and handling; the car is perfectly balanced, with the most amazing steering feedback and perfect predictability. Modern cars use a lot of electronics and technology to try and recreate the driving experience Acura managed to deliver so easily back in the 1990s.
BMW 1 Series M
The BMW 1 Series M is one of my all-time favorite cars -- and I was hugely skeptical of the hype when I first climbed inside one back in 2012. "How good can it be?" I figured. "It's just a 1 Series." Turns out it can be absolutely thrilling -- and it is. If you've ever complained about modern BMWs for their excess of size, weight, luxury or gadgetry -- and if you've ever longed for the days of the 2002 and E30 M3 -- it's here, and it's in the BMW 1 Series M. This car has just the right amount of power so that it doesn't get you in trouble, and it's just the perfect size to glide ever so gracefully around corners. I really want one.
Find a BMW 1 Series M for sale
Ferrari 488
There's a lot of hype surrounding Ferrari models, and I'm finding myself more and more in the group of people who believe the brand is now catering toward celebrities, athletes and people with a lot of Instagram followers rather than actual driving enthusiasts. Then I got in the 488. That stuff may be true, but the 488 still drives better than virtually anything on the road, with amazingly precise handling, an awesome sound and truly incredible acceleration. Ferrari may no longer be the brand we all remember, but the driving experience is very much still there -- and the 488 is proof.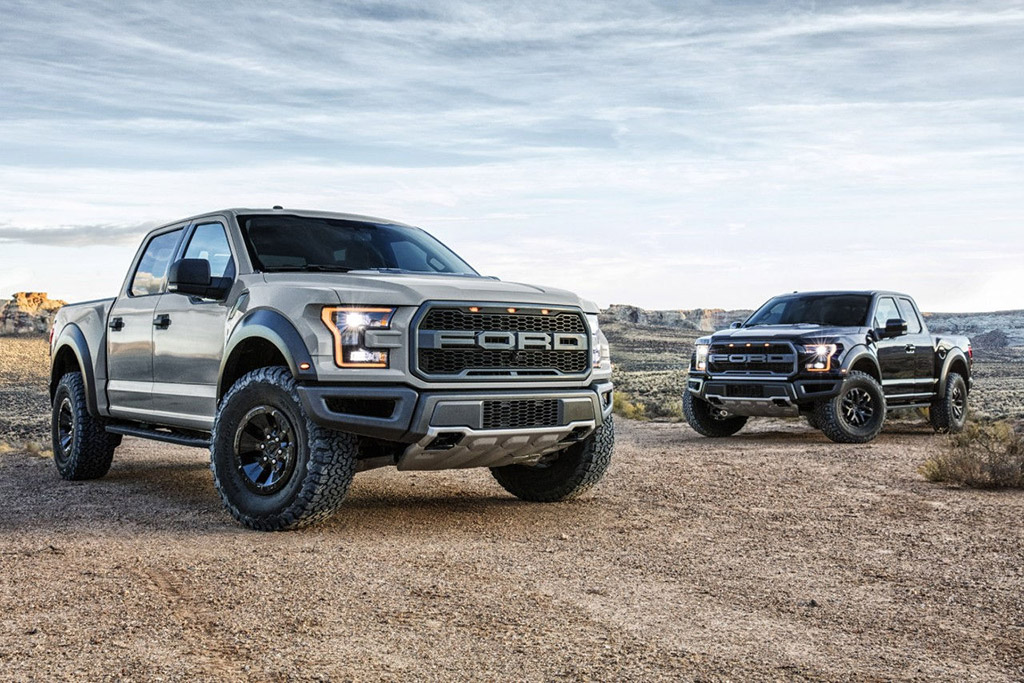 Ford F-150 Raptor
The latest Ford F-150 Raptor has now been out for about a year, and new ones are still commanding markups over the sticker price. Used ones are selling for MSRP. It's absolute madness, and it's totally ridiculous, except … it isn't. The F-150 Raptor is one of the best all-around cars I've driven, as it has excellent performance, a comfortable ride, a great engine note, tons of technology and gorgeous styling -- in my opinion, anyway. Only the Bentley Bentayga is a better all-rounder than the F-150, delivering even faster acceleration and an even better interior -- but the Bentayga also costs four times as much. I can't see myself driving a pickup -- especially one as aggressive as the Raptor -- but if I could, it'd be this one in a heartbeat.
Porsche 918 Spyder
Here's a real shock, right? A $1-million-plus supercar is a great experience? I know, it isn't exactly groundbreaking, but I have to admit I wasn't expecting the 918 Spyder to be that good when I drove it a few weeks ago. You read article after article about this thing and you become numb to it -- OK, I get it, it's fun and it's fast. Whatever. But after just a few minutes behind the wheel, I could tell this car was special -- and it certainly lived up to any expectations I had in my mind. Is it too expensive? Maybe so. But I've never had another car excite me like the 918 Spyder.