It's almost summertime, and top-down motoring is hard to beat. If you're looking for cool luxury convertibles under $20,000, you have a surprising amount of options. Luxury typically comes at a price, and most of these beauties were pretty expensive when new. But after a bit of depreciation, they can be yours for less than the price of a 2020 Toyota Corolla! Let's get to it.
2008 Mercedes-Benz SL 550
I'll start with one of the best, the Mercedes-Benz SL! With an original MSRP of $95,300, the 2008 Mercedes-Benz SL 550 is an impressive machine. The 5.5-liter V8 isn't quite as raucous as the AMG iterations, but it came with plenty of power. This pretty black retractable hardtop example is currently for sale in Nashville for just $19,990 with just 70,896 miles on the odometer. It's had three owners and has a mostly clean Carfax, save for one minor incident marked as "likely cosmetic." Find a Mercedes-Benz SL-Class for sale
2011 BMW M3 Convertible
If you want something a few years newer, and a bit more performance-oriented, check out this E93 M3 convertible. I've driven a coupe with this 414-horsepower 4.0-liter V-8, and it's a hoot. Also featuring a retractable hardtop, this 8-year-old M3 has gone 92,587 miles — but it sports a perfectly clean Carfax. If you want to find an even more cost-effective M3, check out the dozens of previous generation E46 convertibles for sale here on Autotrader. Offered for sale at a Kia dealer in the Los Angeles area, this 2011 M3 is a great car for your summertime driving. Hopefully, it was at least traded in for a Stinger GT. Find a BMW M3 for sale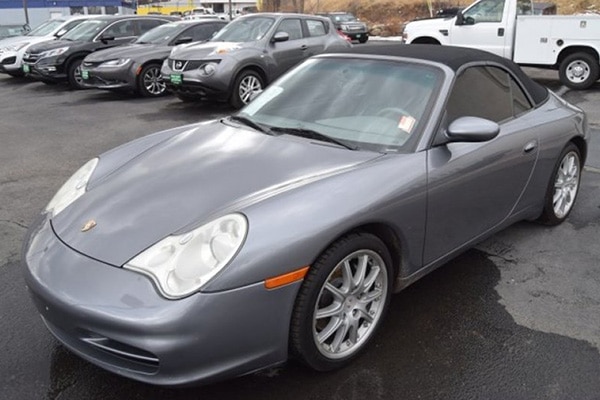 2002 Porsche 911 Carrera
No list of premium convertibles would be complete without the Porsche 911. Some dislike the 996's front end design, and I'm not among them, as I've always thought that this generation of 911 was attractive — but regardless of your feelings, these are currently a screaming bargain. This 2002 Carrera with a manual transmission and just over 65,000 miles is offered for sale at just $19,947. It's got a clean Carfax, but just make sure you get a good pre-purchase inspection! Find a Porsche 911 for sale
2008 Jaguar XKR Convertible
There's not much that's cooler than a Jaaaag! I wasn't quite sure what I would find under $20,000 in the Jaguar world, but Autotrader came through with this beautiful 2008 XKR convertible for just $19,860. At just under 70,000 miles, it's a pretty nice looking example — and the supercharged V8 should give it plenty of power. It's more of a cruiser than a sports car, but I wouldn't mind spending a weekend with this XKR. It's for sale in Linden, New Jersey. Find a Jaguar XKR for sale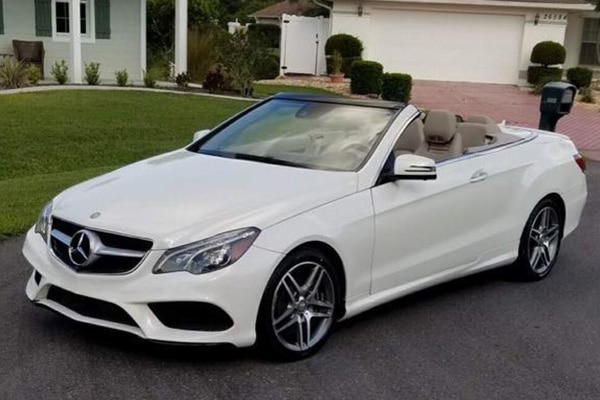 2015 Mercedes-Benz E 550
I'll start and end this article with a Mercedes Benz, as they do make some fantastic luxury convertibles. Perhaps you think everything that I've posted so far is too old, or too scary from a mechanical perspective. Well, here's a basically brand new E 550 for consideration for $19,500. With just 600 miles on the odometer, it's been basically sitting in someone's garage in Port Charlotte, Florida.
So those are five cool luxury convertibles under $20,000! Imagine the top-down motoring experiences that you could have this summer! While most of these were fairly low mileage, the typical disclaimers apply. Look them over carefully and make sure you research known issues or some of these may cost way more than $20,000. Find a Mercedes-Benz E-Class for sale
MORE FROM OVERSTEER:
Video | The Volkswagen Arteon Is a Strange Decision
Video | The Toyota Sera Was a Really Cool Unknown 1990s Toyota
Autotrader Find: 2014 Rolls-Royce Ghost With 126,000 Miles