The split rear tailgate is one of the most useful and underrated features you'll find on an SUV. While most SUVs use a one-piece, top-hinged rear lift gate, SUVs with tailgates generally feature glass that is separated from the lower portion of the gate. The glass is top-hinged and lifts up, while the lower portion is hinged at the bottom and folds down, just like a tailgate. Altogether, the split rear tailgate is a very underrated feature. Here are five SUVs with tailgates listed for sale on Autotrader.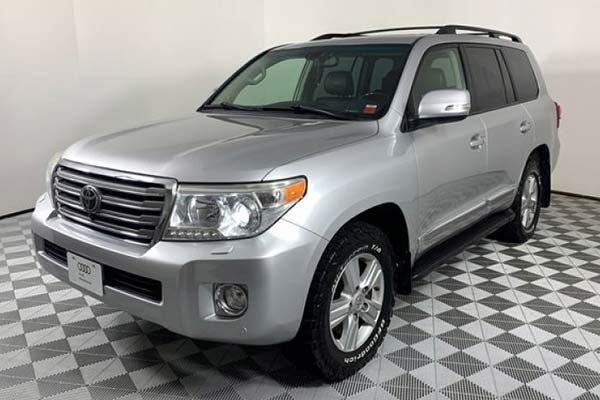 2014 Toyota Land Cruiser – $33,999
While Land Cruisers have been available with rear barn doors in foreign markets, every iteration of the Land Cruiser sold in the United States has had a tailgate. The Land Cruiser is an excellent camping vehicle all-around, and its split rear tailgate really shines out in the wild. Given the vehicle's relatively high ground clearance, the Land Cruiser's tailgate comes to about waist-height on most people, which allows it to serve as a bench, a kitchen counter, a workbench and a platform to access the roof. Additionally, folding it down can elongate the vehicle's interior floor plan, allowing tall people to sleep inside the cabin.
While the 100 Series Land Cruiser, which was sold from model years 1998 through 2007, is probably the best value in Land Cruisers today, the 200 Series, sold from 2008 to now, offers more power and more modern features — not to mention better safety ratings. This one, a 2014 model, is located in Hawthorne NY and has an asking price of $33,999, which is reasonable as far as Land Cruisers go. With just over 94,000 miles on the odometer, it's still got plenty of life left in it. Find a Toyota Land Cruiser for sale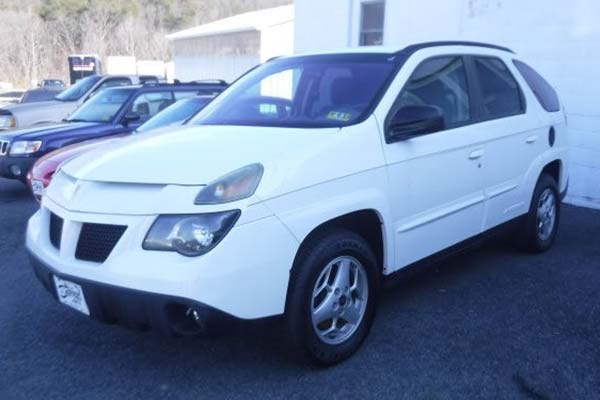 While it was almost universally panned when it debuted back in 2001, the Pontiac Aztek is, dare we say, kind of cool by today's standards. This is due in large part to its array of quirky features, like a center console that doubles as a portable cooler, as well as the feature that puts it on this list: its split rear tailgate.
Pontiac even offered an accessory tent for the Aztek that turned the vehicle's open rear clamshell into a fully-enclosed tent. The Aztek we've highlighted here is an all-wheel drive example from the 2005 model year. While there's only one photo in the listing, the vehicle looks to be in decent shape, and it comes with just over 92,000 miles on the odometer. Located in Romney, WV, it can be yours for just $4,995. Find a Pontiac Aztek for sale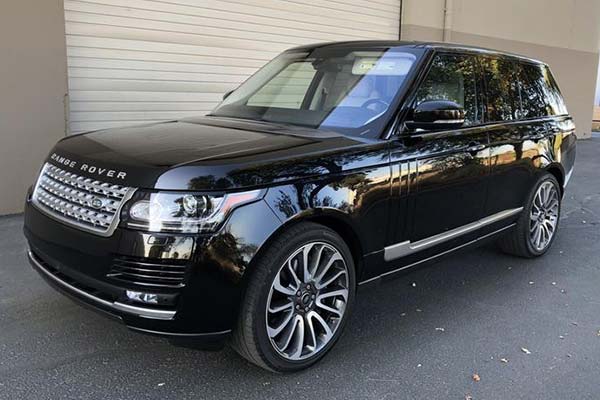 2016 Range Rover Supercharged – $31,800
The full-size Range Rover is one of the more upscale vehicles to offer a split rear tailgate. This has been a key feature for the Range Rover since it debuted back in 1970, as all four of the Range Rover's generations have offered it.
While Range Rovers don't have the best reliability, they tend to depreciate sharply, which means it's possible to pick one up for not a lot of money. We were thinking we'd find an older, third-generation Range Rover to include on our list, but we came across this current-gen model for what seems like an exceptional deal. Offered by a private seller in Arlington Heights, IL, it's a 2016 Supercharged model with just 38,000 miles on the odometer, a clean title and an asking price of $31,800. Find a Land Rover Range Rover for sale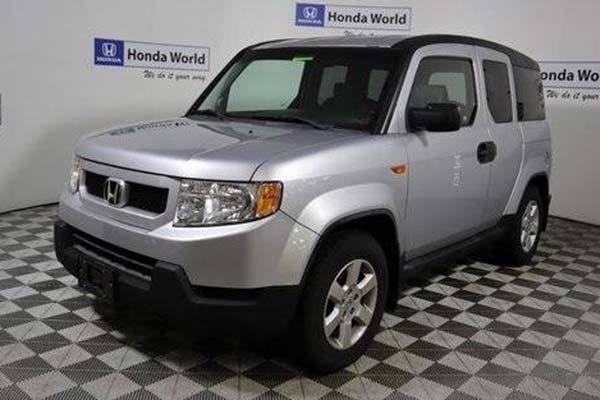 Having been sold for just one generation, from model years 2003 through 2011, the Honda Element is known for a lot of things. It has a boxy, space-maximizing design and unique rear-hinged half doors for accessing the back seat, and it came with a durable, carpet-free interior. It also has a split rear tailgate, which adds to its practicality.
The Element didn't change much over its years, and it was only ever offered with one engine: a 2.4-liter 4-cylinder making 160 horsepower before a 2007 refresh saw that figure increase to 166. As the 2007 models got a new 5-speed automatic transmission, more safety equipment and modernized styling, we'd probably target one of the later examples. The Element holds its value pretty well, and it's hard to find one for under $10,000. This one is a 2011 model with AWD and just 70,000 miles on the odometer. It's located in Louisville, KY with an asking price of $14,200. Find a Honda Element for sale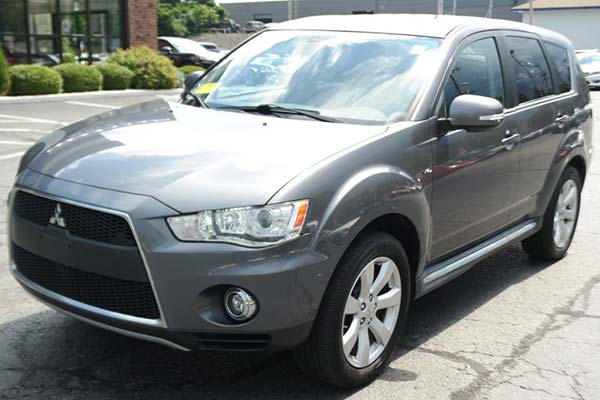 2012 Mitsubishi Outlander – $9,990
I didn't even know this myself when I started writing this list, but the second-generation Mitsubishi Outlander, which was sold from model years 2007 through 2013, came with a split rear tailgate. Mitsubishi referred to the design, which was capable of supporting up to 400 lbs, as a 'Flap-Fold Tailgate' and advertised it as great for loading and unloading. It was able to serve as a bench too — just a couple of the many applications for which this design is ideal.
Second-gen Outlanders listed on Autotrader range in price from about $14,000 to $3,000 or less. We'd probably target an Outlander GT from the 2010 model year or later, as these offered a more sophisticated AWD system. This 2012 model would fit the bill nicely, and it's located in Lowell, MA with just under 90,000 on the odometer and an asking price of $9,990. Find a Mitsubishi Outlander for sale
MORE FROM OVERSTEER
Tropical Island Find: Rolls-Royce Ghost Airport Shuttle With Nearly 200,000 Miles
5 Low-Mile Saabs For Sale On Autotrader
Autotrader Find: Someone Really Cherished This 327,000-Mile 1988 BMW 325iX