For more than 100 years, a relatively standard production car has led the pack of race car around the Indianapolis Motor Speedway for the Indy 500, the Brickyard 400, and even the short-lived United States Grand Prix. Early pace cars were typically high-zoot production cars, occasionally painted with special graphics to promote a zippy model to those in attendance or in photos captured at the event.
By the 1960s, however, Indy pace cars became a proper business model — especially for General Motors, which has produced the vast majority of vehicles used in the flagship Indy 500 event. Automakers provide track officials with matching cars, plus the 500 Festival, a roughly month-long celebration of all things fast in the Circle City (incidentally so-named for its Pierre L'Enfant city design, not due to the oval race track actually located in adjacent Speedway, Indiana).
Automakers build a lot of Indy 500 replicas, some of which have been used by the track and many of which instead head straight to dealers to promote the race. Luckily, fans tend to tuck them away, so there are plenty available today on Autotrader. Here's a look at five you can find now.
1998 Indy 500: Chevrolet Corvette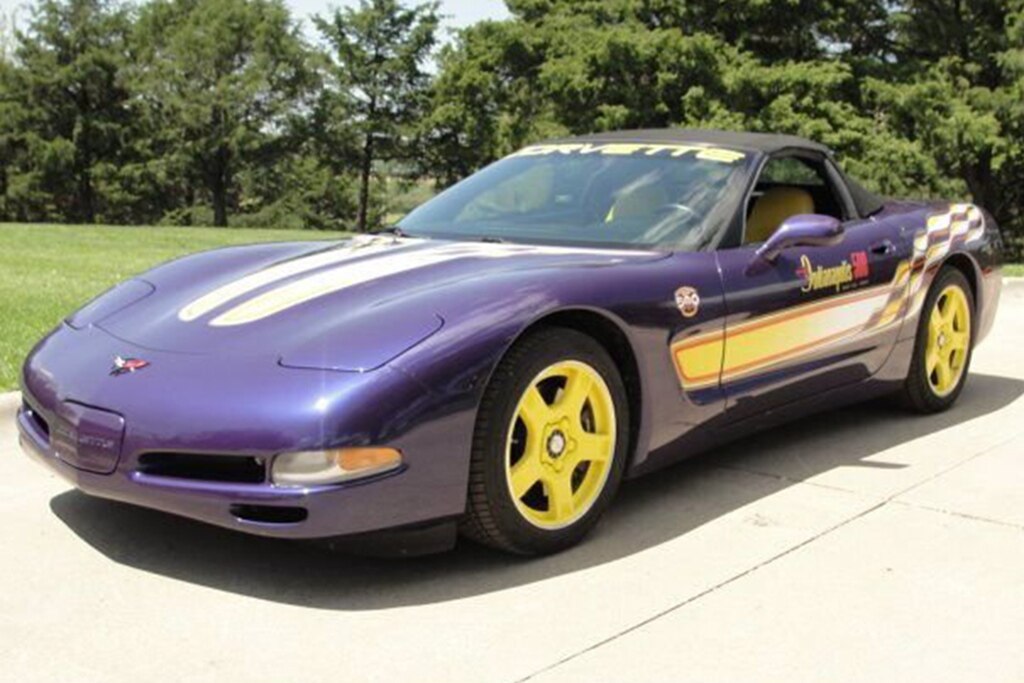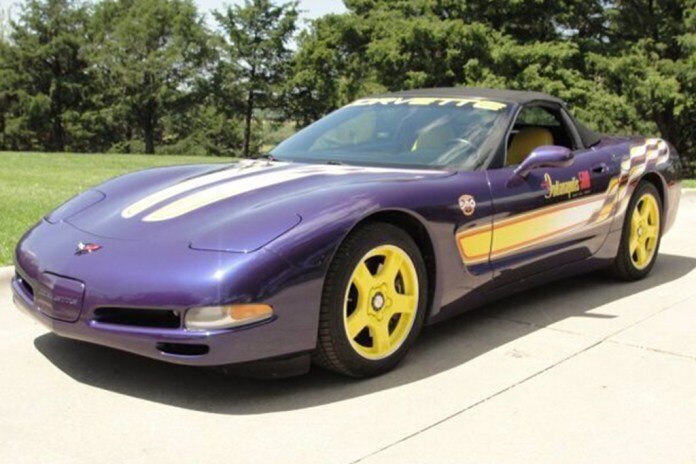 The fifth-generation Corvette hit the road for 1997 representing the sports car's first reshuffle since the early 1980s. It was a big leap over its predecessor, especially in convertible form thanks to additional structural bracing. Setting the pace at the 1998 Indy 500 was arguably the gaudiest car yet: a purple Corvette with yellow — yes, yellow – wheels, graphics, and interior trim.
It was not pretty, but perhaps history will remember it kindly. After all, the rad paint schemes of the 1980s that we tried to forget 10 years ago are cool again today. Here's a 17,000-mile one that looks to have been kept up for $26,000 at a used car dealer in Manhattan, Kansas. Find a Chevrolet Corvette on Autotrader
1994 Indy 500: Ford Mustang SVT Cobra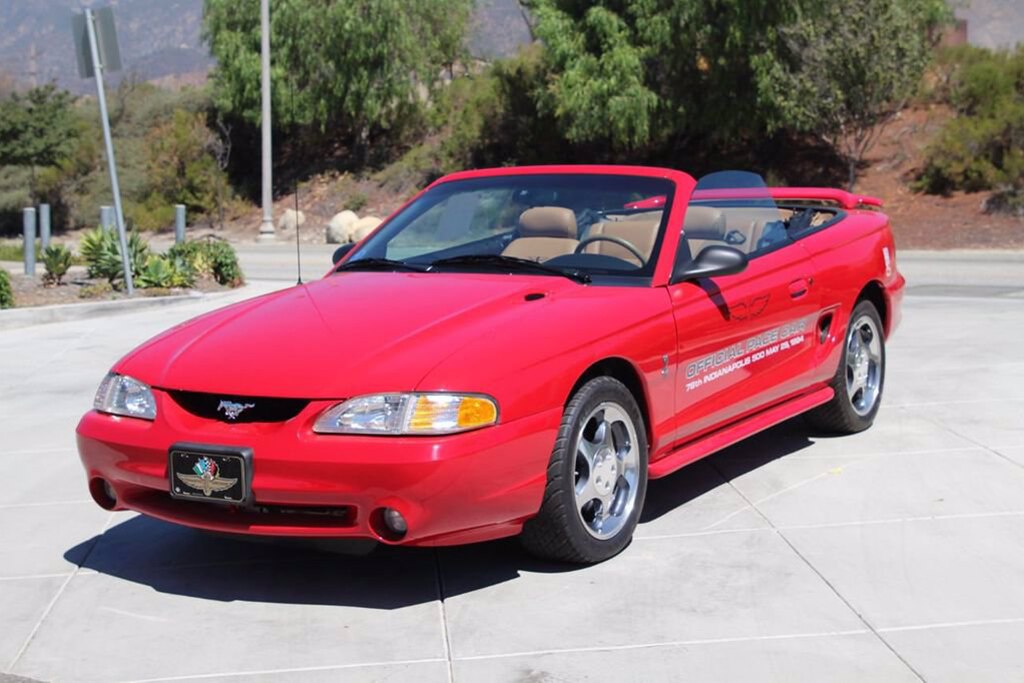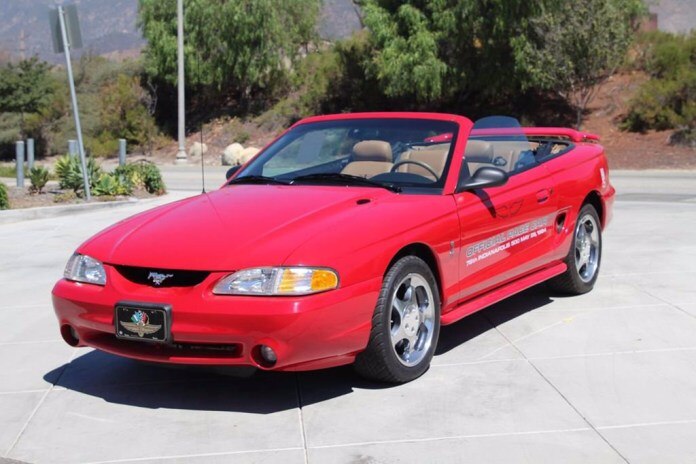 Chevrolet has had the Indy 500 pace car contract for two decades, but it wasn't always that way. The retro-styled Ford Mustang that debuted for the 1994 model year was soon joined by the Cobra, a limited-edition model with an extra 25 horsepower underhood. Barely year later, Ford would upgrade the Cobra with 65 more ponies from a new dual-camshaft V8, but that model never got the Indy 500 treatment.
Power doesn't make much of a difference if you're buying a collector car for preservation, as will certainly be the case with the next owner of this 1994 Indy 500 pace car replica. For $37,000, this one with 131 miles in Upland, California, looks as though it just left the factory — and it boasts an individually-numbered SVT tag identifying it as number 355 of 1,000. Find a Ford Mustang on Autotrader
1989 Indy 500: Pontiac Firebird Trans Am GTA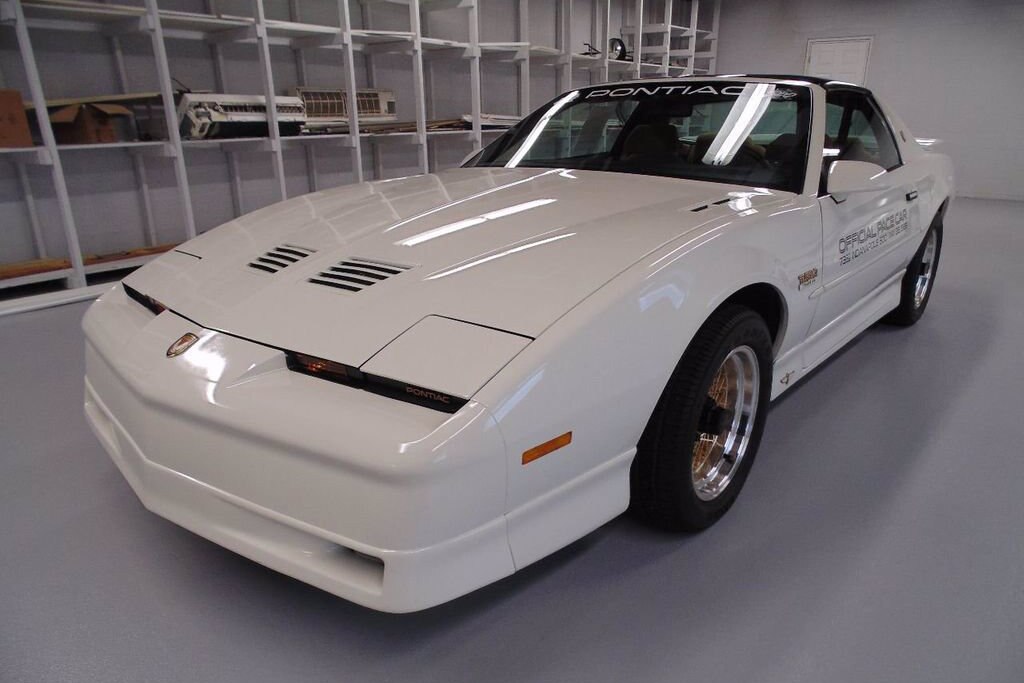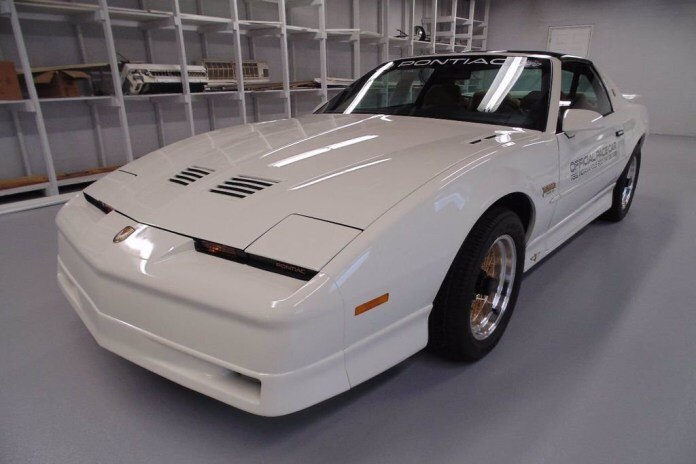 You'll certainly be one of the stars at the next Radwood gathering if you show up in a 1989 Pontiac Firebird Trans Am all decked out in Indy 500 pace car gear. By 1989, the Firebird was starting to show its age, so to make things interesting the Pontiac folks wandered down the hallway and asked the Buick team if they had any leftover turbocharged V6s. With 250 horsepower, option code LC2 delivered more power than any of Pontiac's V8s — plus it came on in a turbocharged rush.
The '89 Trans Am GTA is a desirable collector car in its own right, and the Indy 500 pace car is at the top of the heap. At $49,000, this one with around 3,500 miles at a dealer south of Boston isn't cheap, but it looks to be one of the best — and it definitely wins the steering wheel button contest. Find a Pontiac Firebird on Autotrader
1994 Brickyard 400: Chevrolet Monte Carlo Z34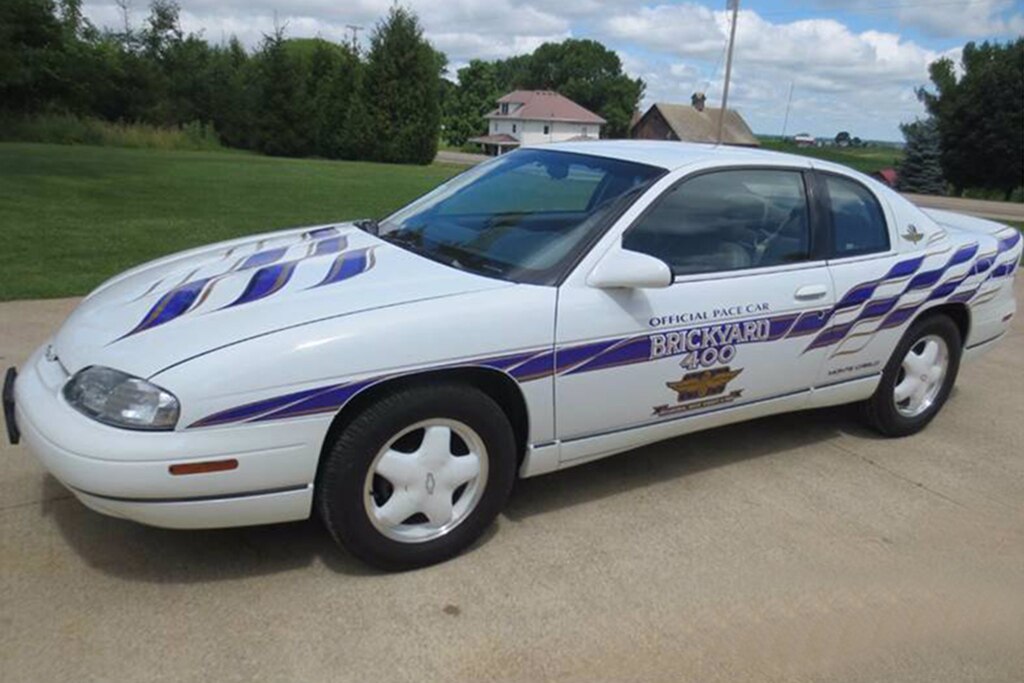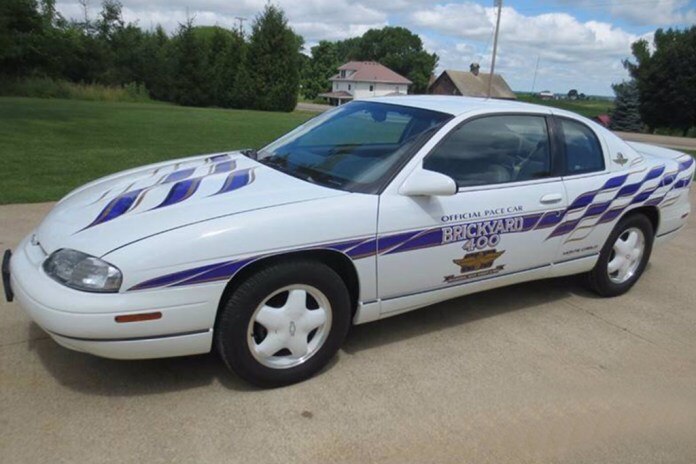 The Brickyard 400 NASCAR race doesn't have the clout of the Indy 500, but a switch from oval to the Grand Prix road course for 2021 may add more interest. Brickyard pace cars have been Chevys since the first race in 1994, when the Monte Carlo Z34 lapped the track with retired driver Elmo Langley at the wheel.
To be fair, the Monte Carlo was not a very exciting car, but it was new for 1995. The Z34 had a slightly sportier suspension and a standard 210-horsepower V6. This one is offered for just $16,000 at a used car dealer in Iowa, making it a fairly cheap way to get into a nearly-vintage racing collectible. Find a Chevrolet Monte Carlo on Autotrader
1993 Indy 500: Chevrolet Camaro Z/28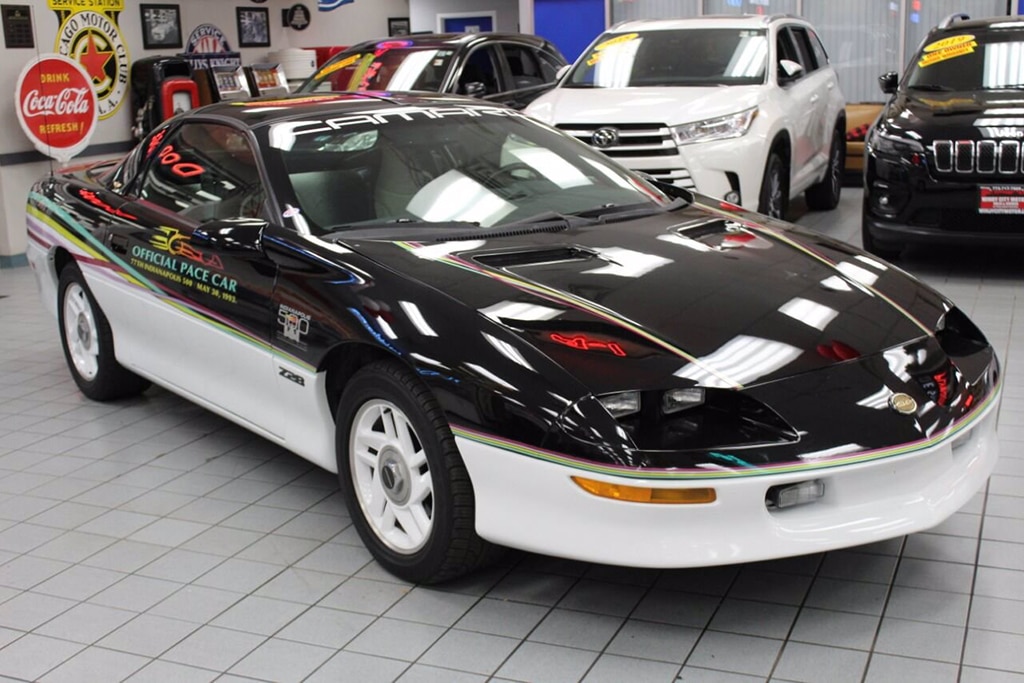 The undisputed winner for coolest pace car-specific upholstery is the 1993 Chevy Camaro. Its wild seats look more like something you'd see adorning one of those buses that ferries passengers between airplanes and terminals at a European airport. But this Camaro is all American underhood thanks to its LT1 V8.
With around 55,000 miles showing, this 1993 Camaro pace car at a dealer in Chicago has been driven enough that you won't mind taking it out for a spin every once in a while. It's hard to imagine a more eye-catching way to drop $20,000. Find a Chevrolet Camaro on Autotrader