One of the most anticipated cars of 2020 is the new midengine Chevrolet Corvette, a car that offers an exotic engine layout with exotic car-slaying performance — but buying one might not be easy. GM's chief of design announced back in June 2019 that preorders of the eighth-generation Corvette had nearly sold out for the 2020 model year — and given the enormous hype, C8 shopping might be as crazed as the Beanie Babies bonanza of the late 1990s. If fighting through crowds of rabid car enthusiasts doesn't sound appealing, there are plenty of great used midengine exotic car alternatives available for purchase right now on Autotrader. Here are five of my favorites.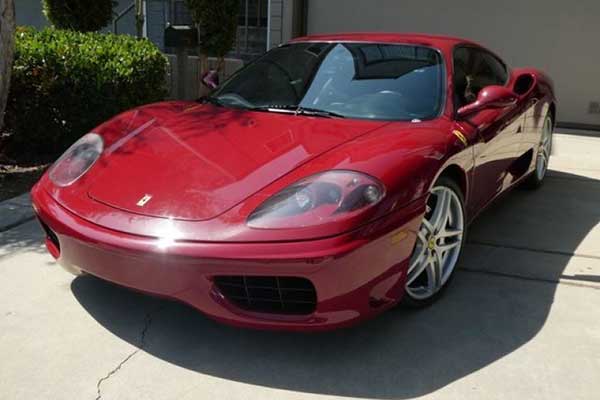 For the base price of the new C8, this beautiful Ferrari 360 in Hermosa Beach, California, is a great alternative. Finished in an attractive color combination of Barchetta Red and a black leather interior, it appears to be a well-kept example, with only 32,000 miles on it. Clutch life on the F1 paddle-shift transmission is something to worry about, as is the timing belt service — but thankfully, the 360 is more serviceable than previous Ferrari generations. Like most of the other used exotics on this list, this 360 has already past the bottom of its depreciation curve and is starting to appreciate. Find a Ferrari 360 for sale
Available at Doug Demuro's home away from home — CNC Motors in Upland, California — is this perfect specimen of an early Audi R8. Just like the R8 driven by Tony Stark in the first "Iron Man" movie, this R8 is finished in silver, and I'm a big fan of the houndstooth interior. R8 owners report very reasonable upkeep costs, especially when compared to Italian exotics — and this R8 has something very special that's currently unavailable to new Corvette buyers: a proper gated manual transmission. Find an Audi R8 for sale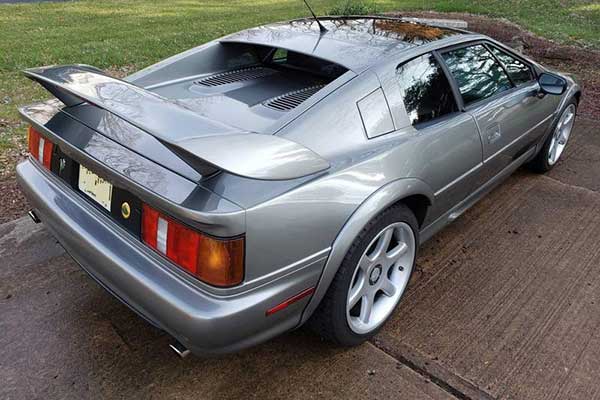 1999 Lotus Esprit V8 — $39,500
The Lotus Esprit is an often-overlooked supercar, but these British-built Bondmobiles have excellent handling characteristics and iconic styling. The final iterations came with a 350-hp, twin-turbo V8 engine mated to a 5-speed manual transmission — and this great-looking example is offered in Trenton, New Jersey, for $20,000 less than the new Corvette. Once you embrace the car's long list of quirks and find a mechanic who's not afraid to work on one, Esprit ownership can be very rewarding. Find a Lotus Esprit for sale
2004 Lamborghini Gallardo — $74,995
The new Corvette may start at just under $60,000, but things escalate quickly with options. Selecting the 3LT trim and the Z51 performance package will send the MSRP well over the asking price of this low-mileage Lamborghini Gallardo with a clean Carfax report in Houston, Texas. The 493-hp V10 is certainly no slouch, and the styling of the Gallardo has aged very well. While the early E-gear automated manual transmission feels sloppy and antiquated when compared to modern dual-clutch gearboxes, the exhaust note and reasonable practicality make the Gallardo worth considering. Find a Lamborghini Gallardo for sale
This heavily customized, targa-roofed NSX in Virginia Beach, Virginia, might not be to everyone's tastes, but the updated suspension, supercharger and interior upgrades bring this classic up to modern looks and performance standards, and it's priced well under the base price of a new Corvette. This first-generation supercar from Japan has one of the best-feeling manual gearboxes I've ever experienced, and the NSX is known for its reliability and cheap upkeep costs. Bone-stock examples are plentiful on Autotrader, as well, for well under $60,000 — especially early examples. Find an Acura NSX for sale
Of course, none of the midengine exotic alternatives listed above could beat a new Corvette in a drag race or around the track — or on just about any measurable performance test. Their factory warranties are long gone as well, and they lack the latest technology, but their shortcomings are easy to look past considering that most shoppers in this segment are primarily looking for fun and excitement — something each of these examples has in abundance.
MORE FROM OVERSTEER
Video | GM Was Brilliant to Bring Back Hummer But Should Also Revive the Typhoon
5 Great 1980s SUVs for Sale On Autotrader
Autotrader Find: 1989 Mitsubishi Precis for $2,475