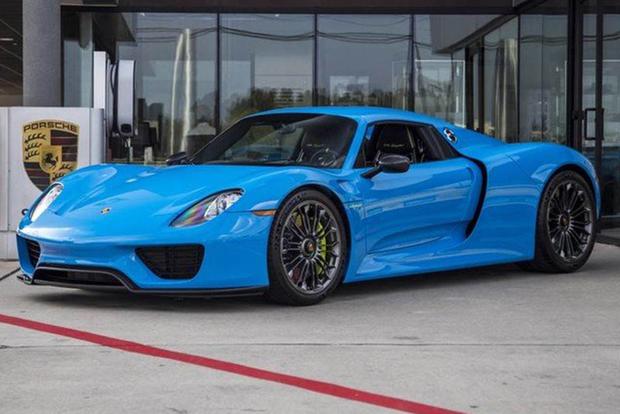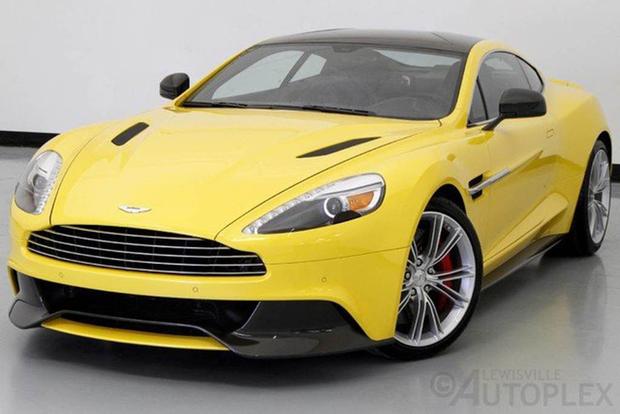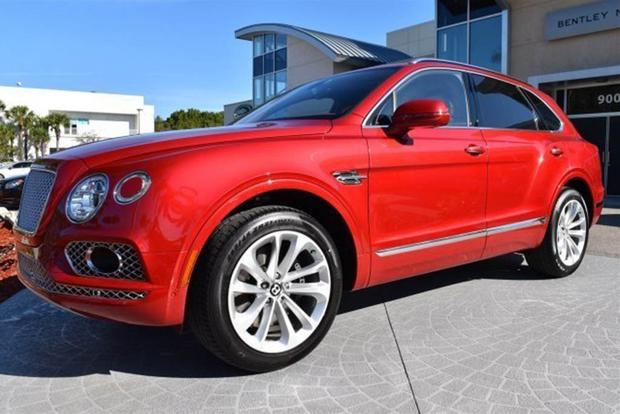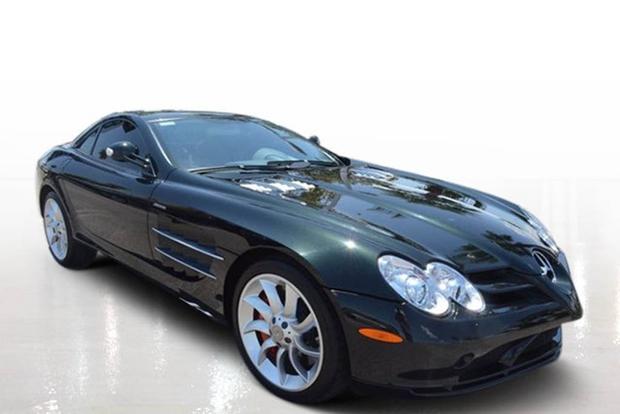 In the exotic-car world, it's totally acceptable to opt for an unusual color -- most of the time. If you're buying a Ferrari, for instance, you can probably pull off bright red or bright yellow -- even though you'd probably never order those colors on a midsize SUV. But some colors are unusual even for exotic cars -- and I've rounded up five cars for sale on Autotrader in especially odd exterior colors. It's worth noting that I'm not necessarily opposed to these colors -- but they certainly aren't what you'd expect to find on these cars.
2014 Aston Martin Vanquish - Yellow
Although many V12-powered exotic sports cars are often painted in yellow, it's an unusual color on an Aston Martin -- especially Aston Martin's flagship Vanquish model. While yellow is a fairly standard Ferrari or Lamborghini color, Astons usually find themselves painted gray, silver, black or white -- which makes this car a standout. Offered for $174,995 by Lewisville Autoplex in the Dallas suburb of Lewisville, Texas, this "Sunburst Yellow" Vanquish may spend some time waiting before it finds the right buyer.
The new Bentley Bentayga is a high-performance luxury SUV with 12-cylinder power and amazing amenities. What it isn't is a sports car -- which is why its bright-red exterior paint color is a bit surprising. Virtually every other Bentayga currently offered for sale on Autotrader is black, silver or white, which makes this red one stand out pretty dramatically. It's still a brand-new 2017 model, and it's currently offered for sale by Naples Luxury Imports in Naples, Florida, with an MSRP of $262,205.
2016 Bentley Continental GT Speed - Green
The Bentley Continental GT is a luxury coupe -- even in high-performance "Speed" guise. But this one throws opulent luxury out the window with an exterior color that's a rather dramatic shade of bright green -- a color more commonly found on a high-performance sports car like a Lamborghini or a McLaren. Interestingly, I like the color -- though it might be a hard one to resell. Ferrari of San Antonio is currently trying to find a buyer; they're offering it for $209,900 with just 2,255 miles on the odometer.
2006 Mercedes-McLaren SLR - Green
Maybe the most unusual car and color combination on here is this one: a 2006 Mercedes-McLaren SLR, finished in a deep shade of green. Yep, look closely, and you'll see it -- that's not black, but rather ... green. Green is an unusual color for just about any exotic car, and it's especially unusual on the SLR, which wasn't exactly a hot seller in any color. This particular SLR also features a "sand"-colored beige interior, giving it something of a military motif. Unusual, yes, but also pricey: It's covered just 3,200 miles, and it's offered by Towbin Motors in Las Vegas for $334,900.
2015 Porsche 918 Spyder - Blue
Purchasing a Porsche 918 Spyder is a huge commitment -- especially considering they're currently selling in the $1.5-2-million range. It's an especially huge commitment to buy one in this bright-blue color, dubbed Mexico Blue by Porsche. While this isn't an ugly color by any means, it will likely take a certain buyer to appreciate it -- though it's just as likely that this is one of the few Mexico Blue Porsche 918 Spyders in the entire world. It's currently offered by Porsche of North Houston for a jaw-dropping $1.65 million with just 488 miles on the odometer.